In today's post I'll be sharing photos and sources of our Juniper Print Shop Editorial Director's office in our newly finished headquarters and also diving a little more into the thought process and products we used in our broader office buildout!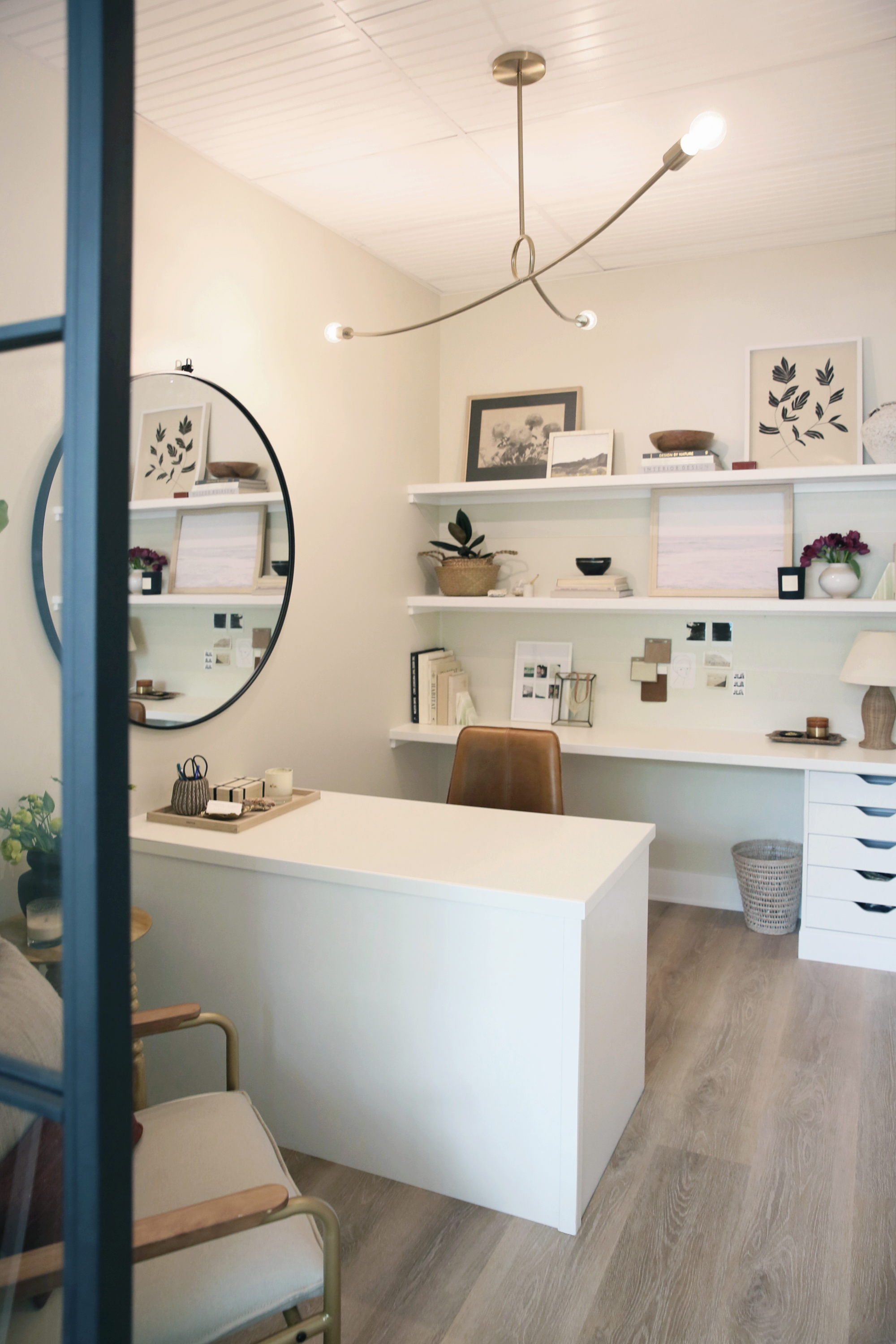 OCEAN print  //  BOTANICAL I print
Rattan Lamp  //  Leather Desk Chair  //  Round Mirror  //  Brass Knot Chandelier 
Cream & Brass Armchair  //  Woven Trash Can  //  Steel Barn Door
While our office team is currently still working from home due to the pandemic, we sometimes take turns coming in to get our new spaces prepped and pretty for when that blessed day eventually comes and we can all work together again! I have been giving each employee a decorating stipend and free rein for styling their individual offices and I LOVE what Jenna chose for her space. Jenna has classic, effortless style and I think her new office is a perfect extension of her personality and aesthetic!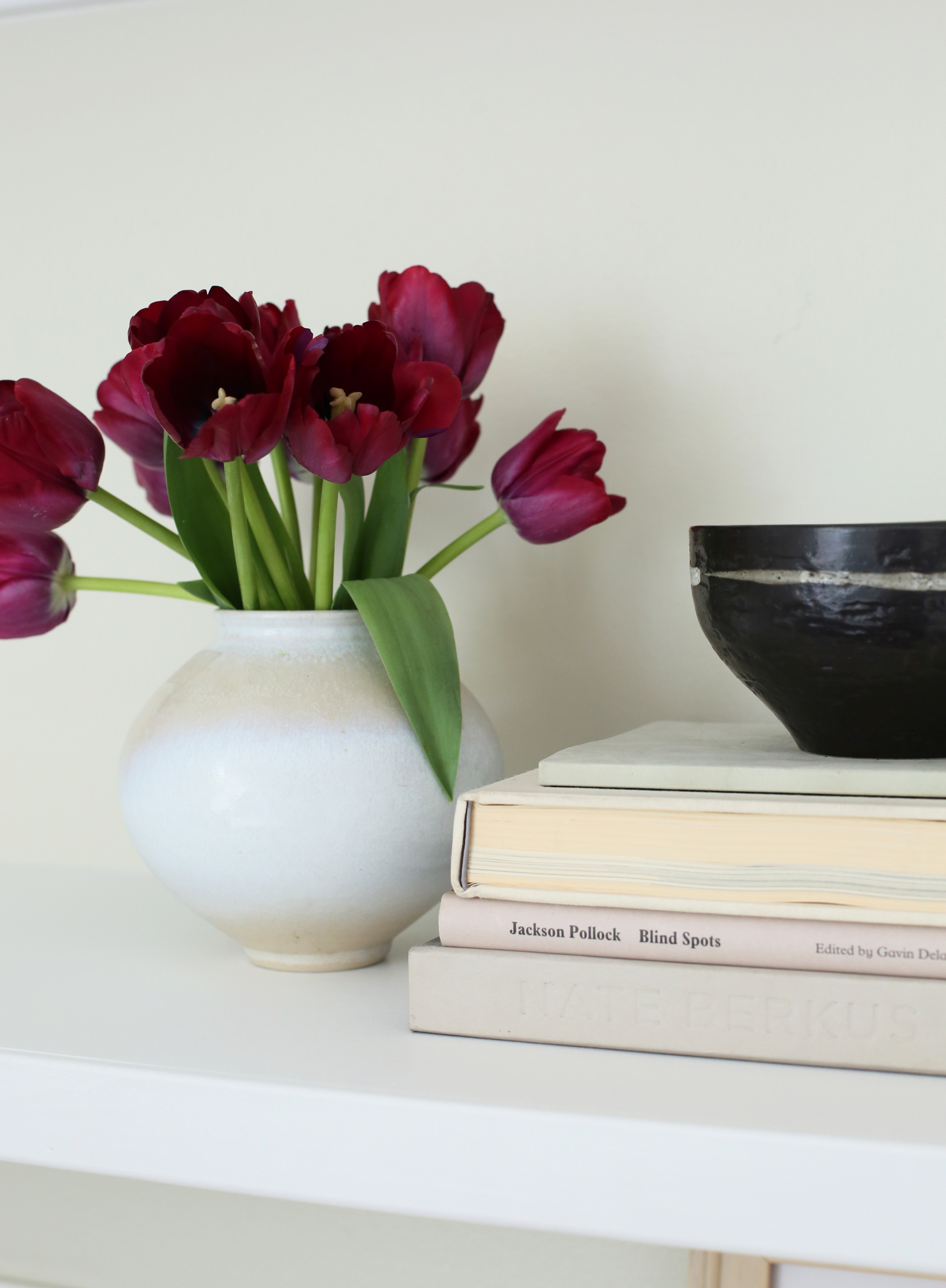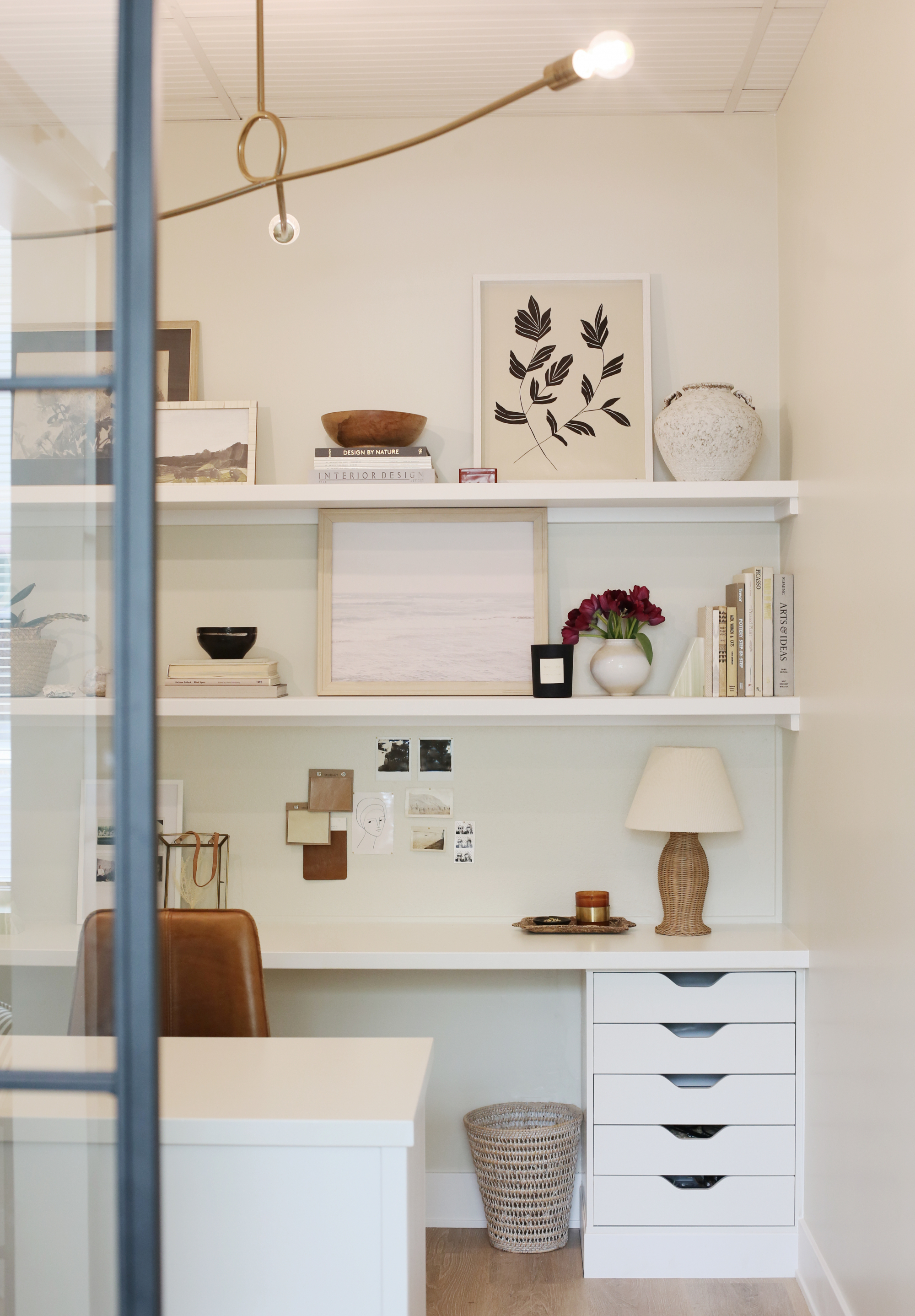 OCEAN print  //  BOTANICAL I print  //  Wood Frame
Brass Knot Chandelier  //  Woven Trash Can  //  Rattan Lamp  //  Leather Desk Chair
One of my goals for our new office buildout was to find affordable solutions to the design challenges of a typical boring corporate space (think stained ceiling tiles, weird blue carpet, gray vinyl "baseboards," fluorescent lighting everywhere… the list goes on.) We plan to be in this space for many years and I wanted our offices to feel homey and comfortable. And while I definitely feel more inspired working in beautiful surroundings, I also, of course, had to pay close attention to the budget!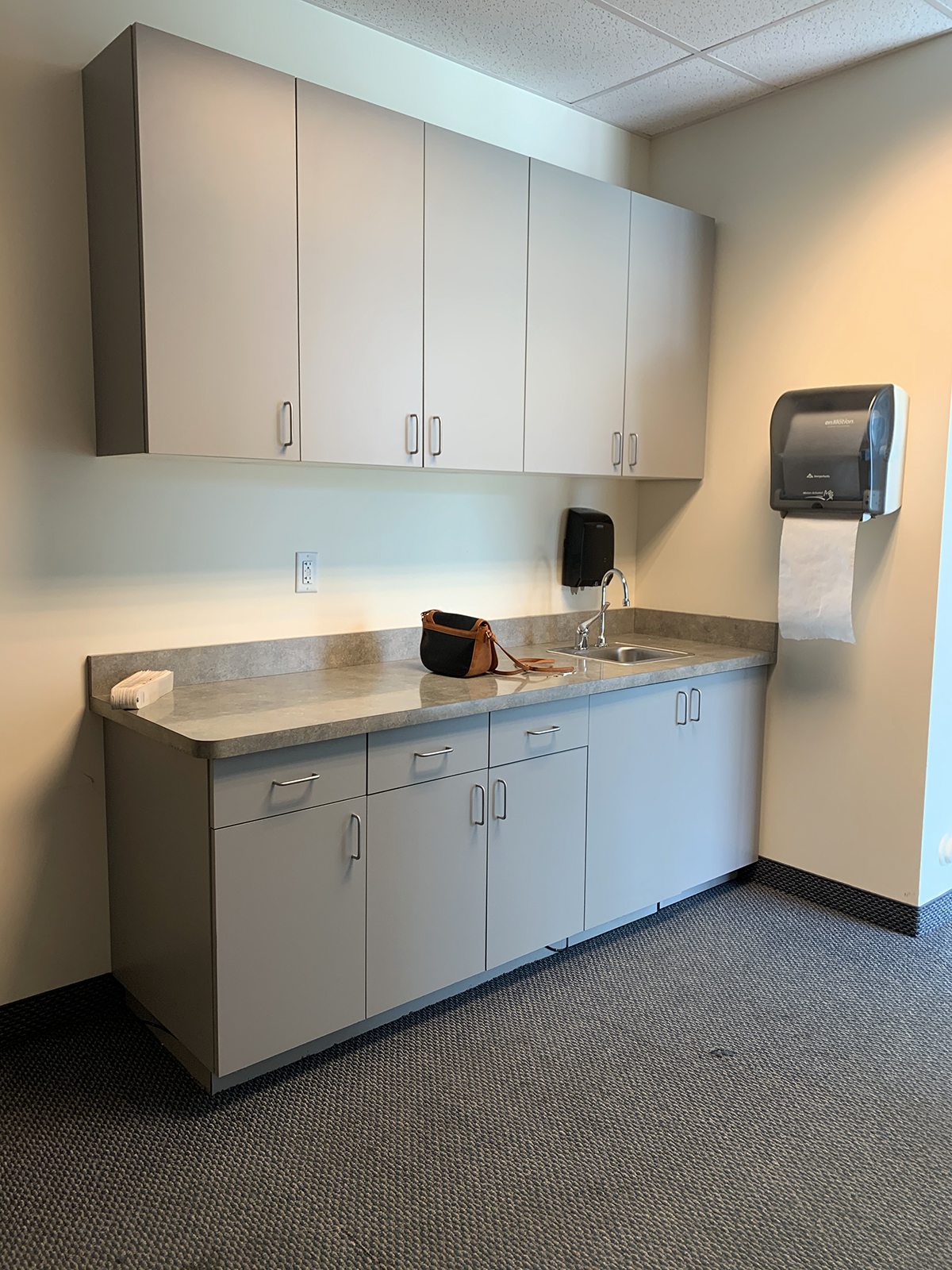 (our office before demo day!)
Here are a couple of ways I saved money, but still got the look I was after:
1. FLOORING THAT LOOKS MORE LIKE A HOME THAN AN OFFICE
I chose LVP wood-look flooring for our offices rather than carpet or real wood. It was more expensive than carpet, but much more durable than carpet or even real wood (it's actually waterproof!). The installation cost is very low with this product because the underlayment is built into the planks and no glue or subfloor is required. It just clicks into place. Since we installed almost 4000 sq ft of this flooring in the office, we hired out the work here (and the installation team finished in a day and a half!). But we are also using this same flooring at my parent's cabin right now and doing the installation ourselves and it's honestly so DIY-friendly!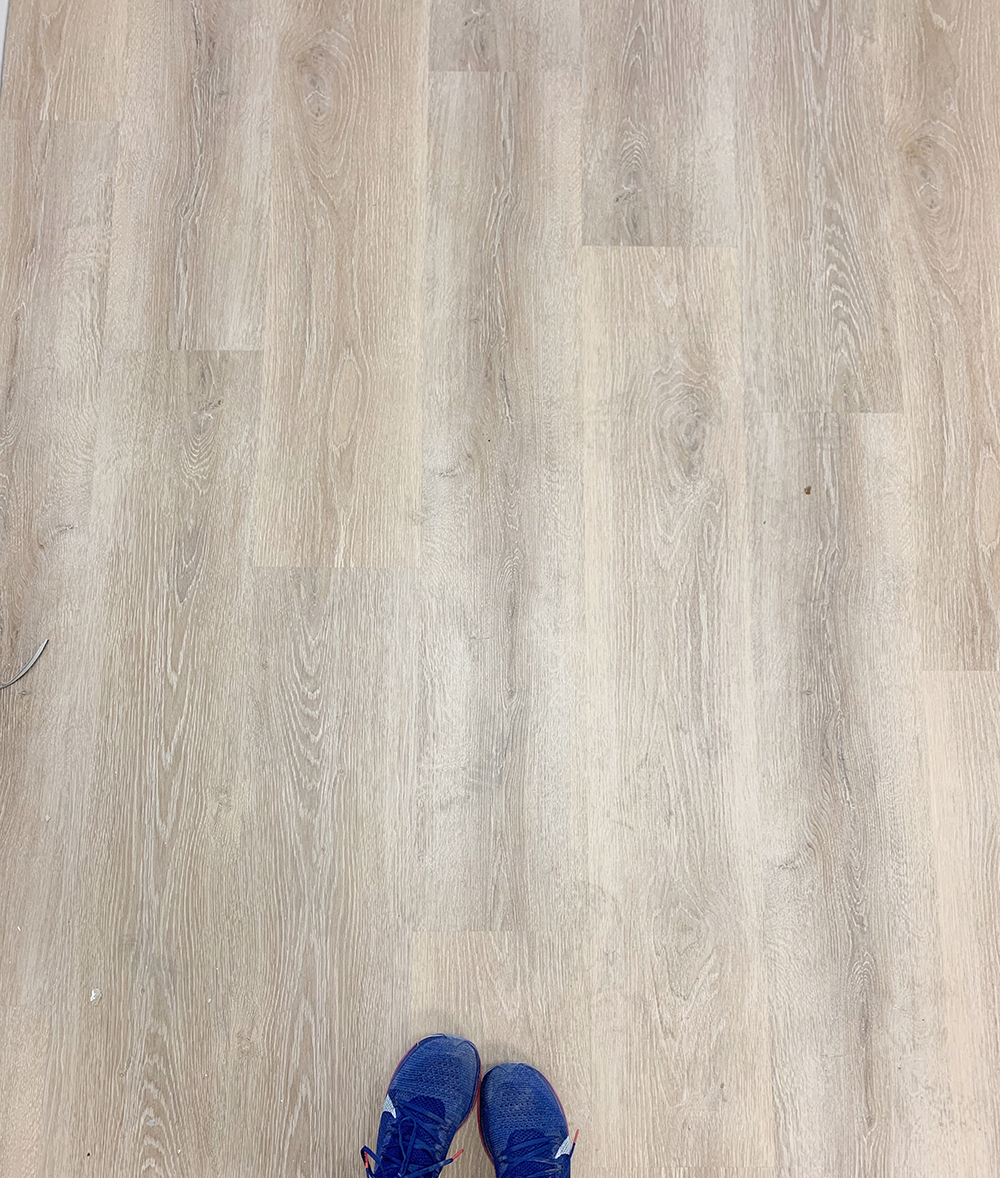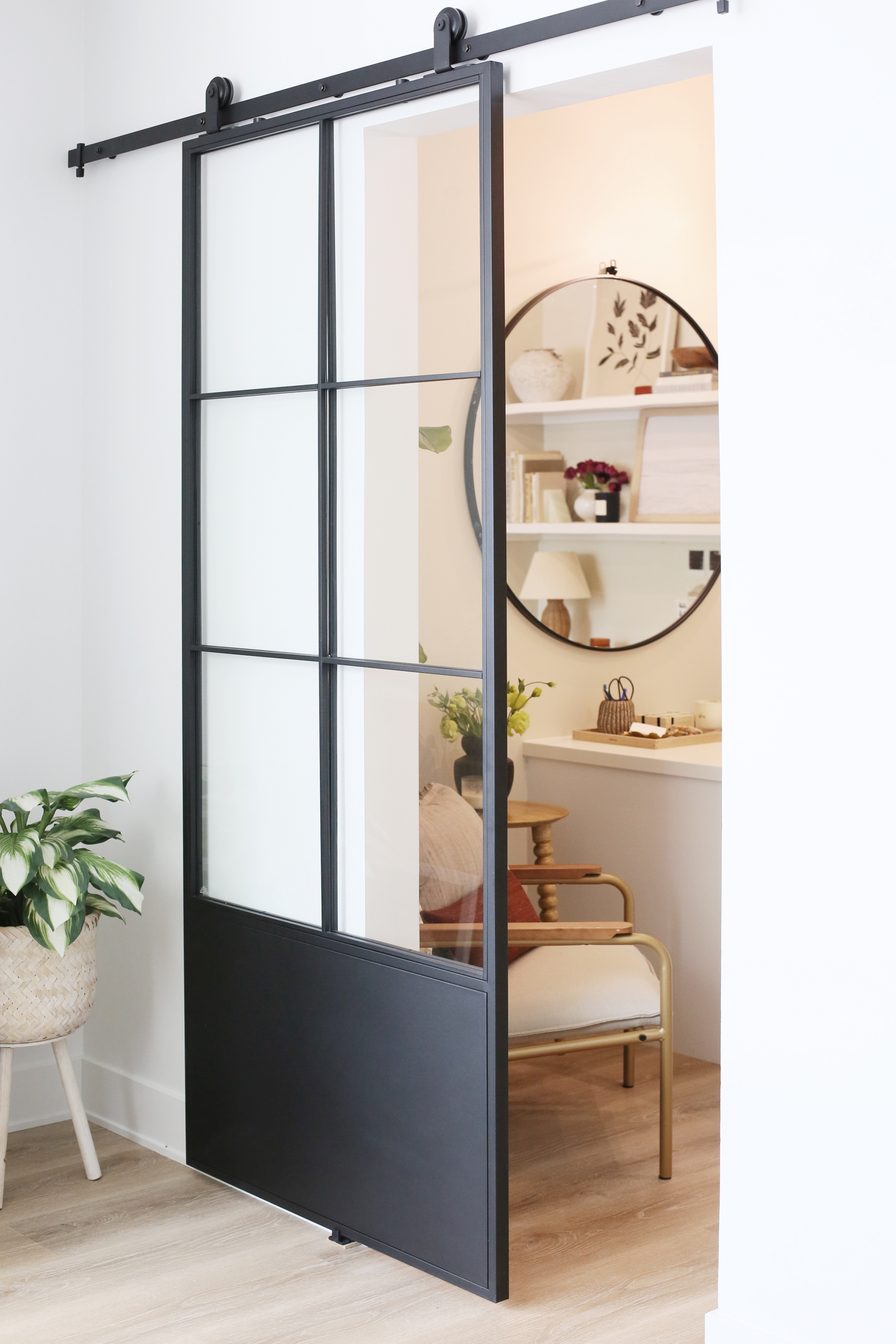 LVP Flooring  //  Steel Barn Door  //  Cream & Brass Armchair  //  Round Mirror
2. GREAT LIGHTING CHANGES EVERYTHING
While we did keep some fluorescent lights in areas that don't have any natural light, we were sure to install more decorative light fixtures in those rooms as well. Yes, this is more expensive, but good lighting is one of the BEST WAYS to completely transform a space and it often gets overlooked by people decorating their own spaces. Great lighting truly makes a space feel more finished and thoughtfully designed. Here's the secret though – the light fixtures themselves don't have to be crazy expensive to make the same impact! Pinky promise! When you're searching for a fixture, focus on interesting shapes and sizes first. Finishes are so important, of course, and that's usually where you'll see the difference in cost, but when the budget is tight, I am willing to sacrifice the  *perfect* finish for cost.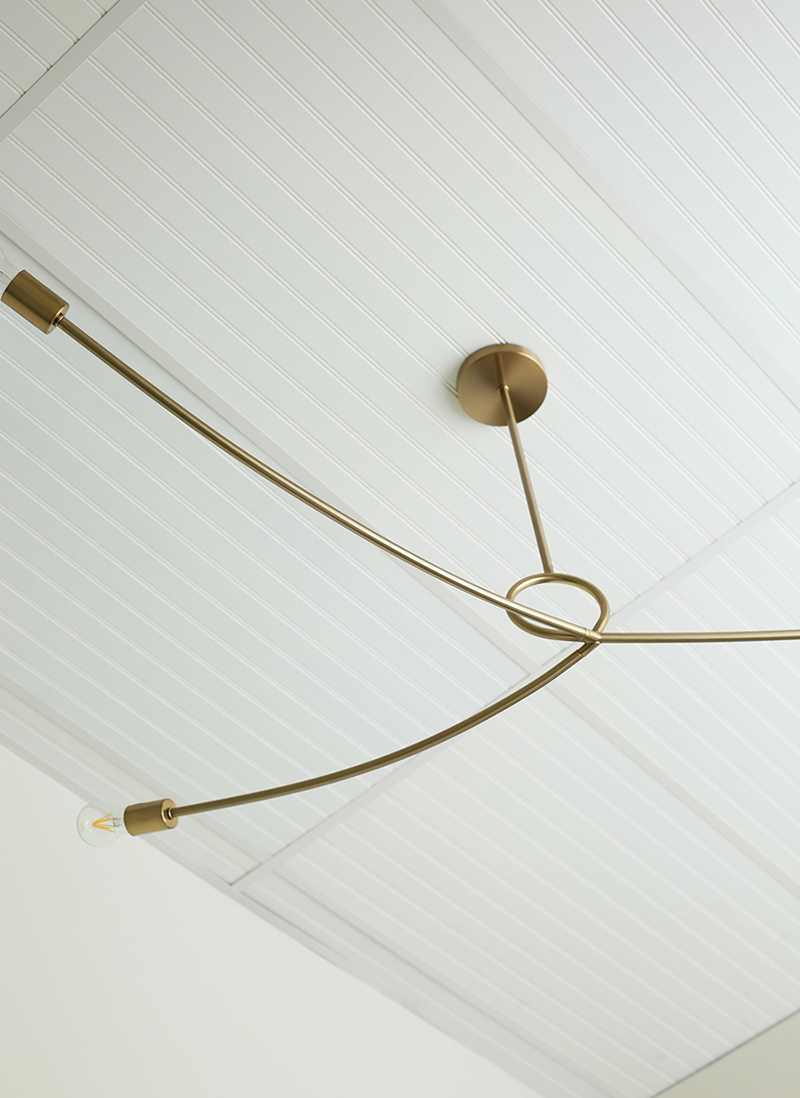 We installed these chandeliers in our two directors' offices and they are incredibly affordable for the size. Do I wish the finish was unlacquered brass instead of satin brass? Sure. But I also think satin brass is MUCH better than sprayed gold, which can look flat and fake. I was mostly sold on the unique shape and large size of this fixture (that has the added bonus of throwing off a ton of light with those three bulbs!). I use 3000k LED bulbs in our office. Bright and clean, but still warm and easy on the eyes.
PS If you're looking for affordable lighting finds that look great and don't break the bank, check out the Shop Our Finds section of our site! There are lots of great table lamps listed there too!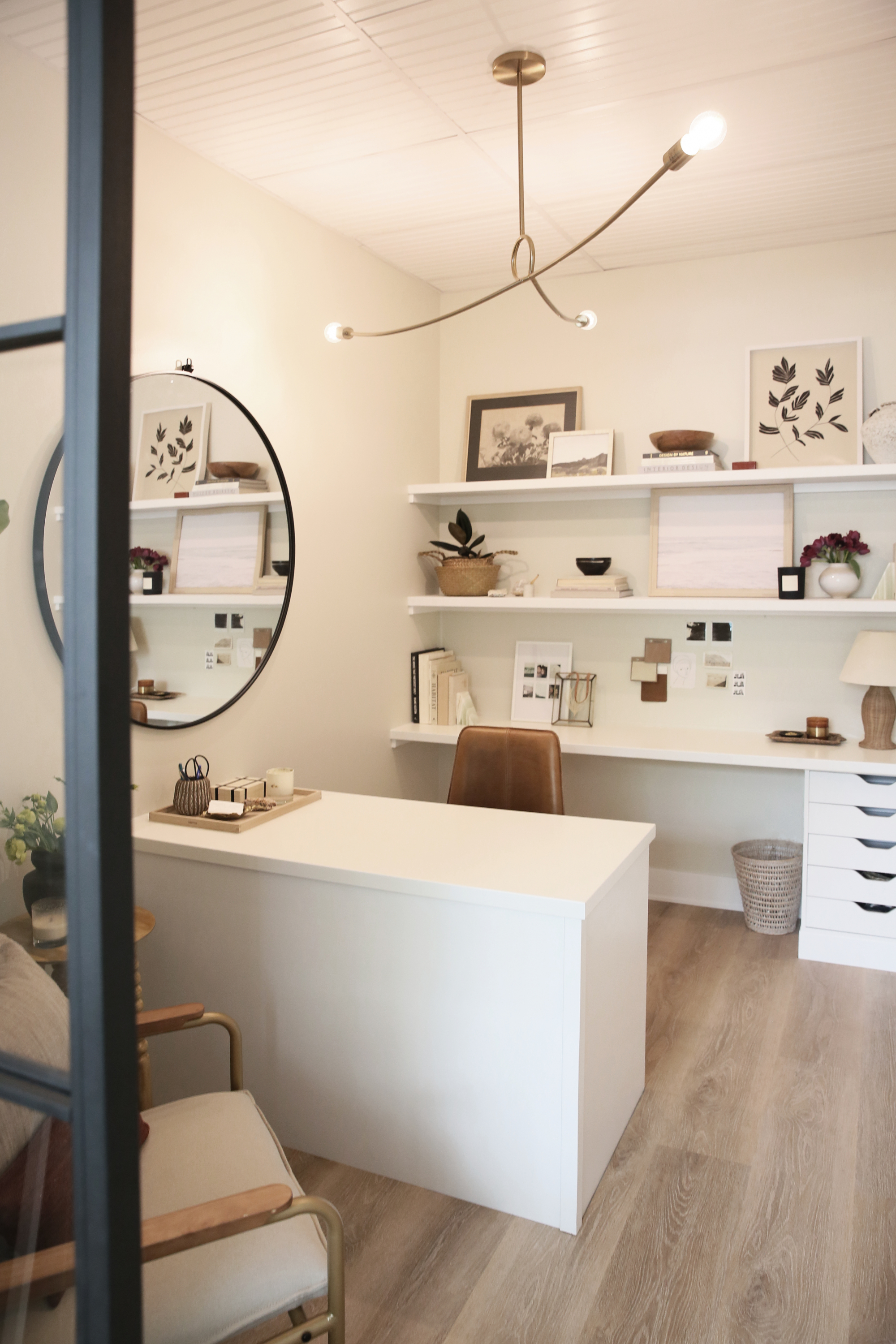 Here are a few shots of this same Directors' offices area from the beginning stages of our buildout. To the right of this photo, across the hallway, is a more open bullpen area, with offices that don't have doors or solid walls, but still have separation. I thought long and hard about how open or closed I wanted the walls to be in the different areas of our offices. I wanted to encourage collaboration and friendliness, but I also know that I like a sense of privacy when I'm working, so that I can get in the zone more easily, but still be social when appropriate. I'm excited to show you more of these spaces as we continue the office space reveal!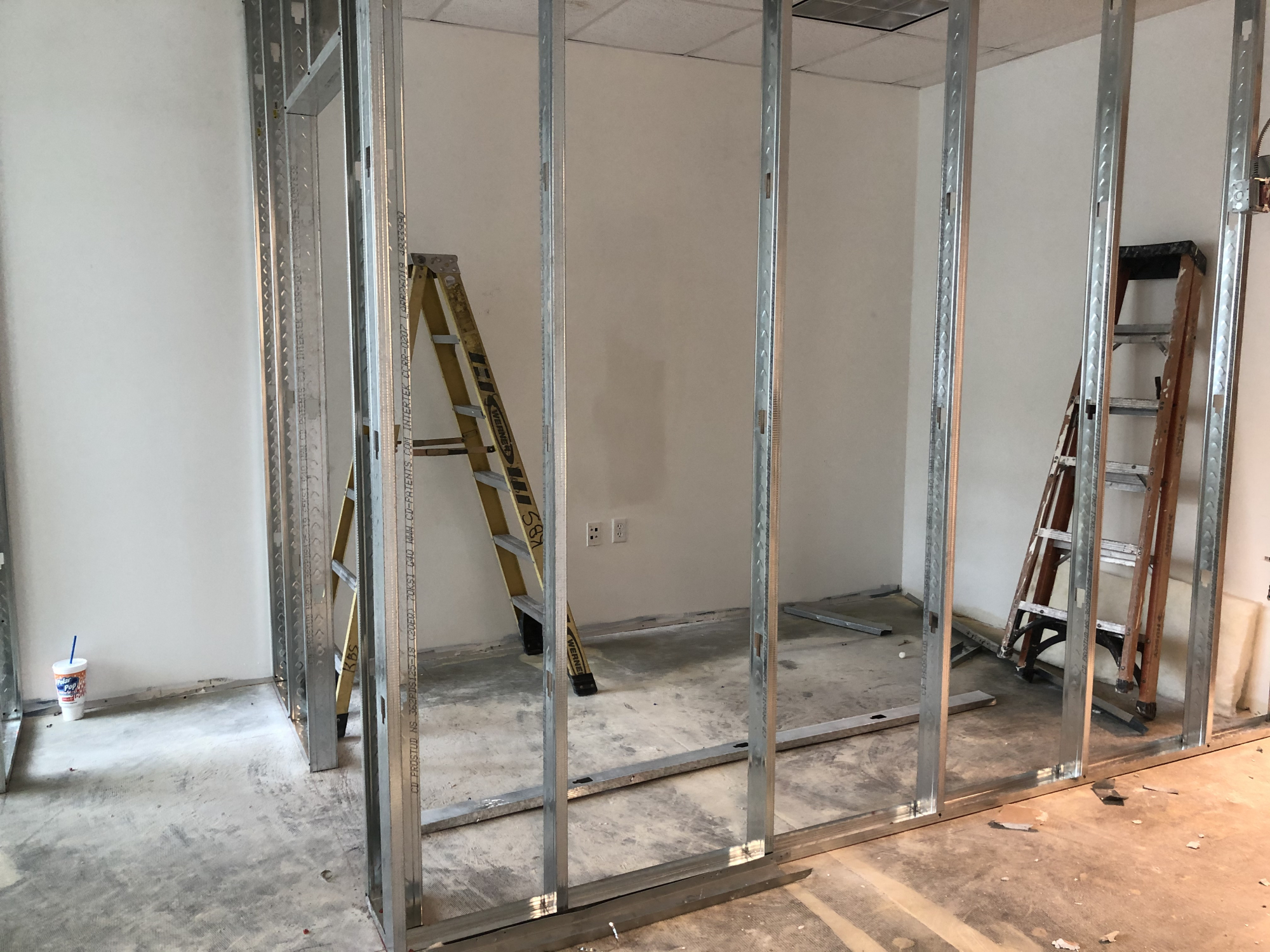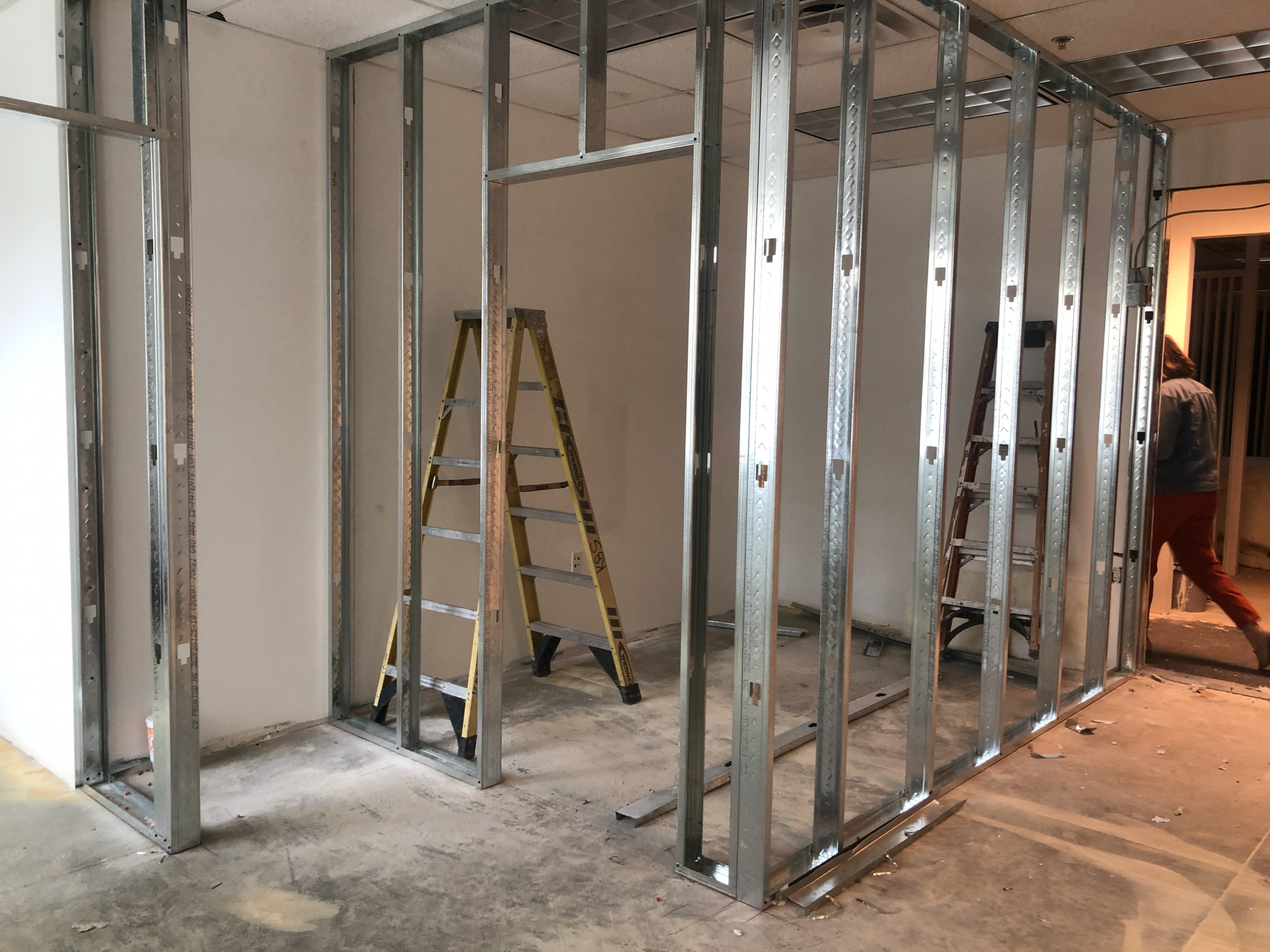 3. AFFORDABLE BUT BEAUTIFUL BUILDING MATERIALS
These black metal and glass sliding doors were used in a few places in our offices. You guys, I bought each one for $450! And that included the track too! I thought there was no way the price could be right when I first stumbled on the product listing, but with a ton of great reviews to reassure me, I was willing to take a risk! My official verdict is they're honestly worth twice the price!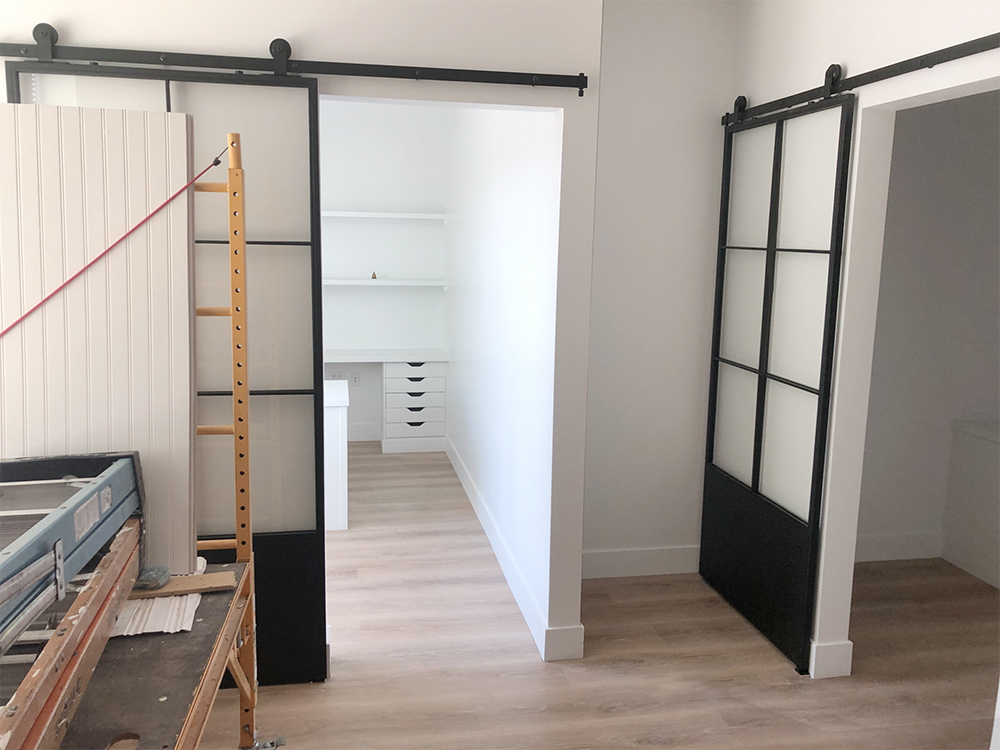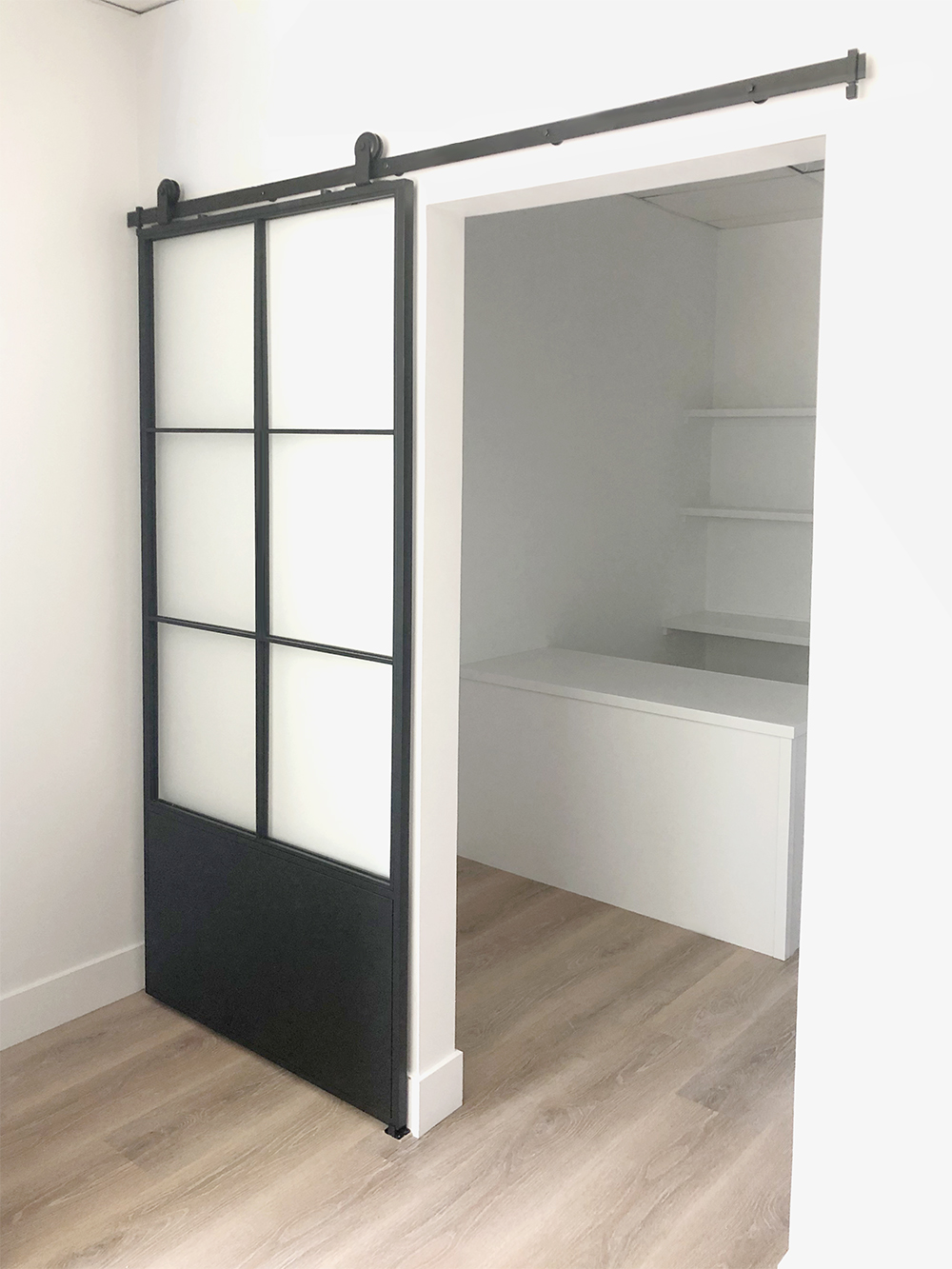 The only thing that was a little disappointing to realize is there is no handle to open or close the door. You just use the door frame itself to pull and push the door, which has turned out to not be a big deal at all. And I like the cleaner, slimmer lines of the door design without having to account for a door pull.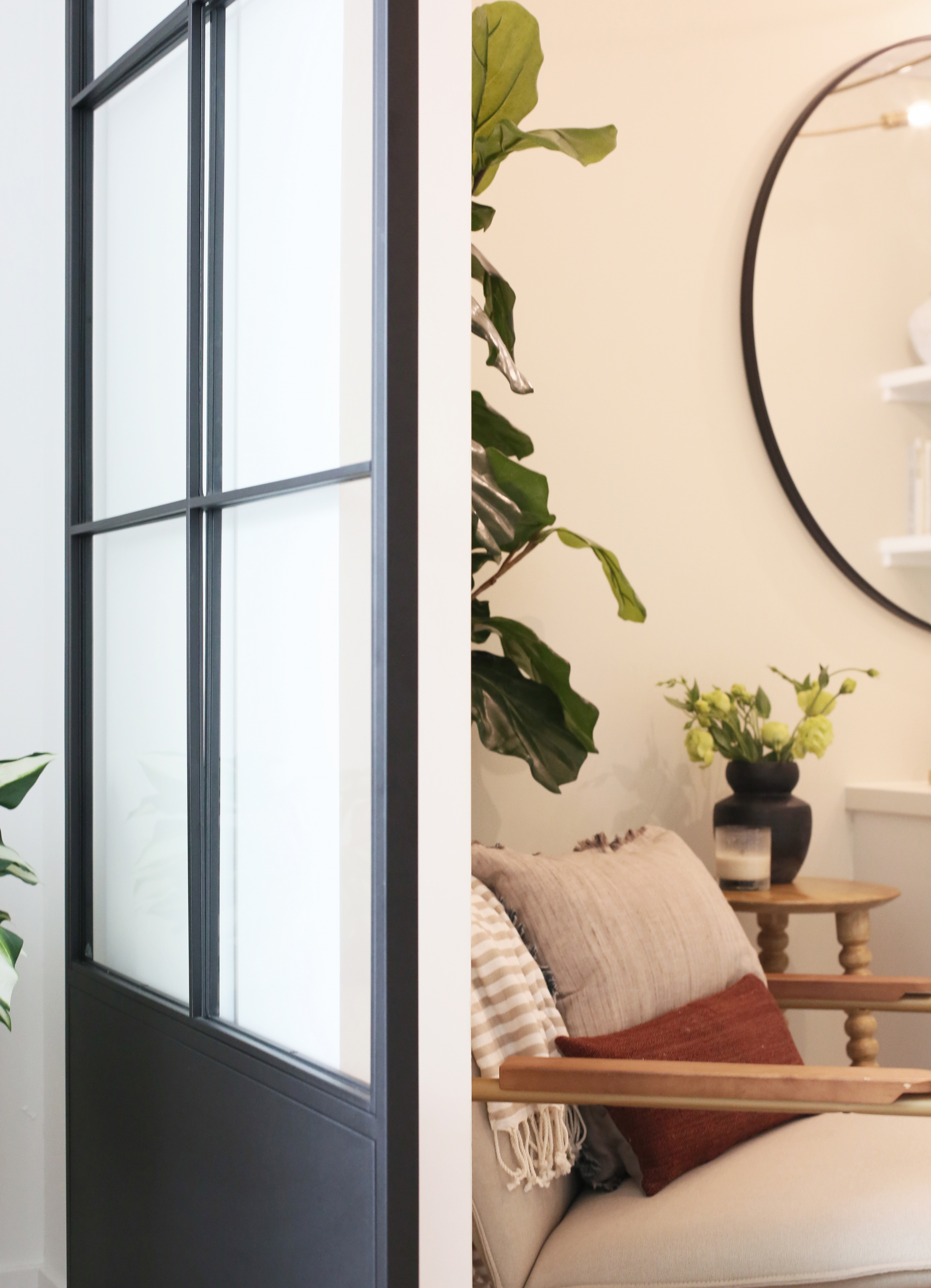 Steel Barn Door  //  Cream & Brass Armchair  //  Round Mirror
Rather than buying overpriced and ugly office furniture for 20 people, I opted to have my contractor build in all of our desks and shelves using MDF and ready-to-assemble drawer units that our trim carpenter installed. I also had him incorporate a piece of homasote board under the first shelf to be used as a pinboard.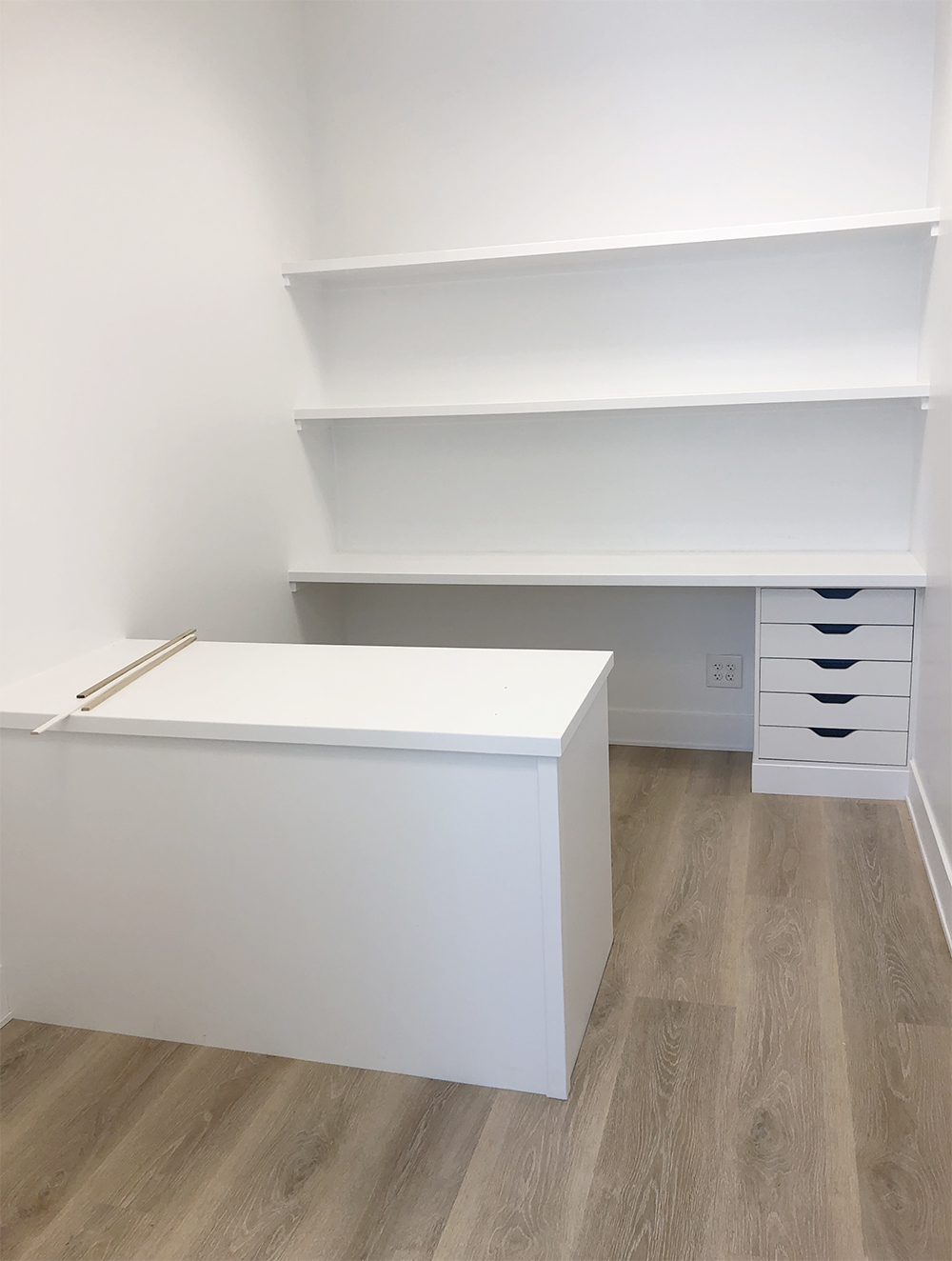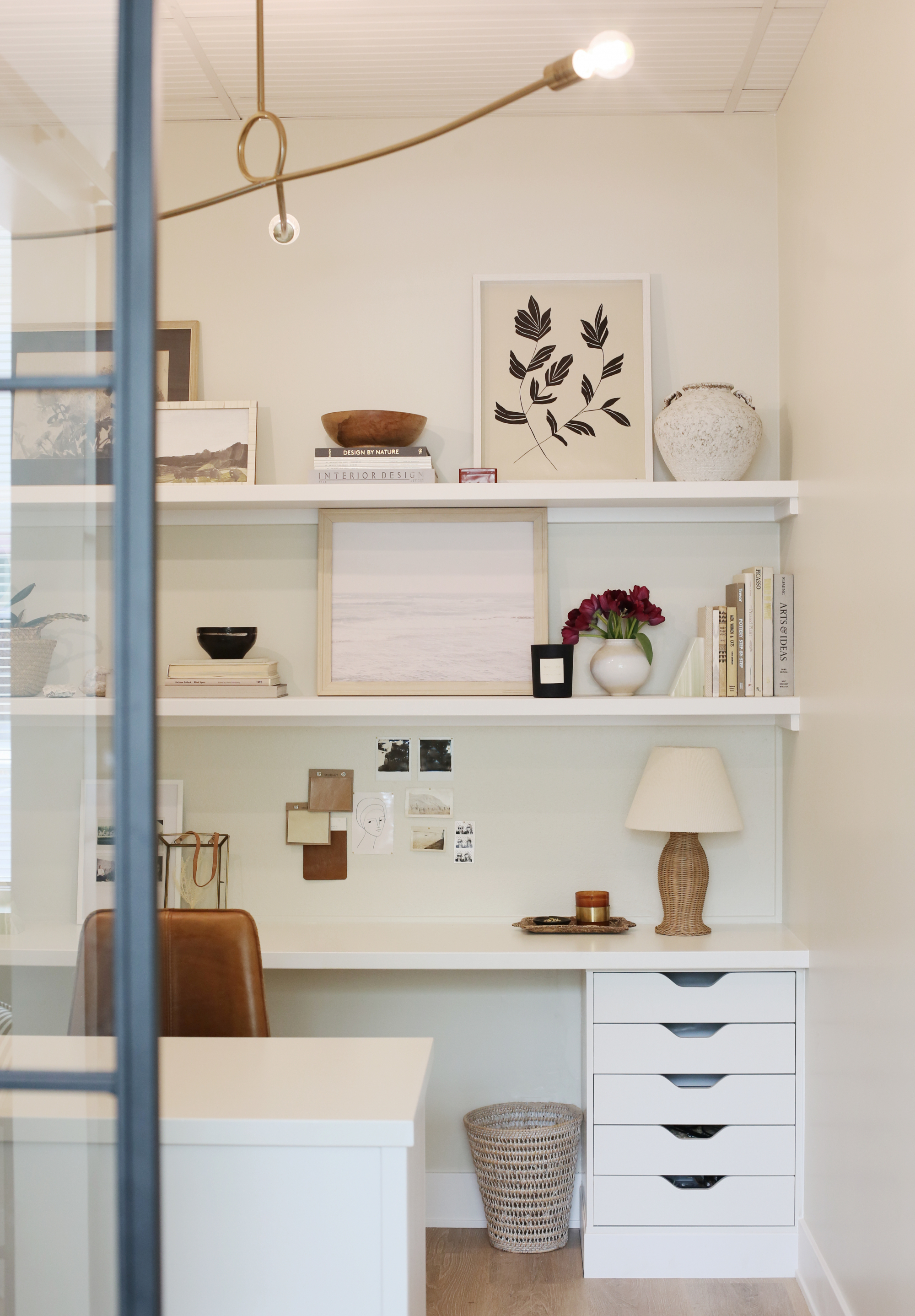 OCEAN print  //  BOTANICAL I print  //  Wood Frame
Brass Knot Chandelier  //  Woven Trash Can  //  Rattan Lamp  //  Leather Desk Chair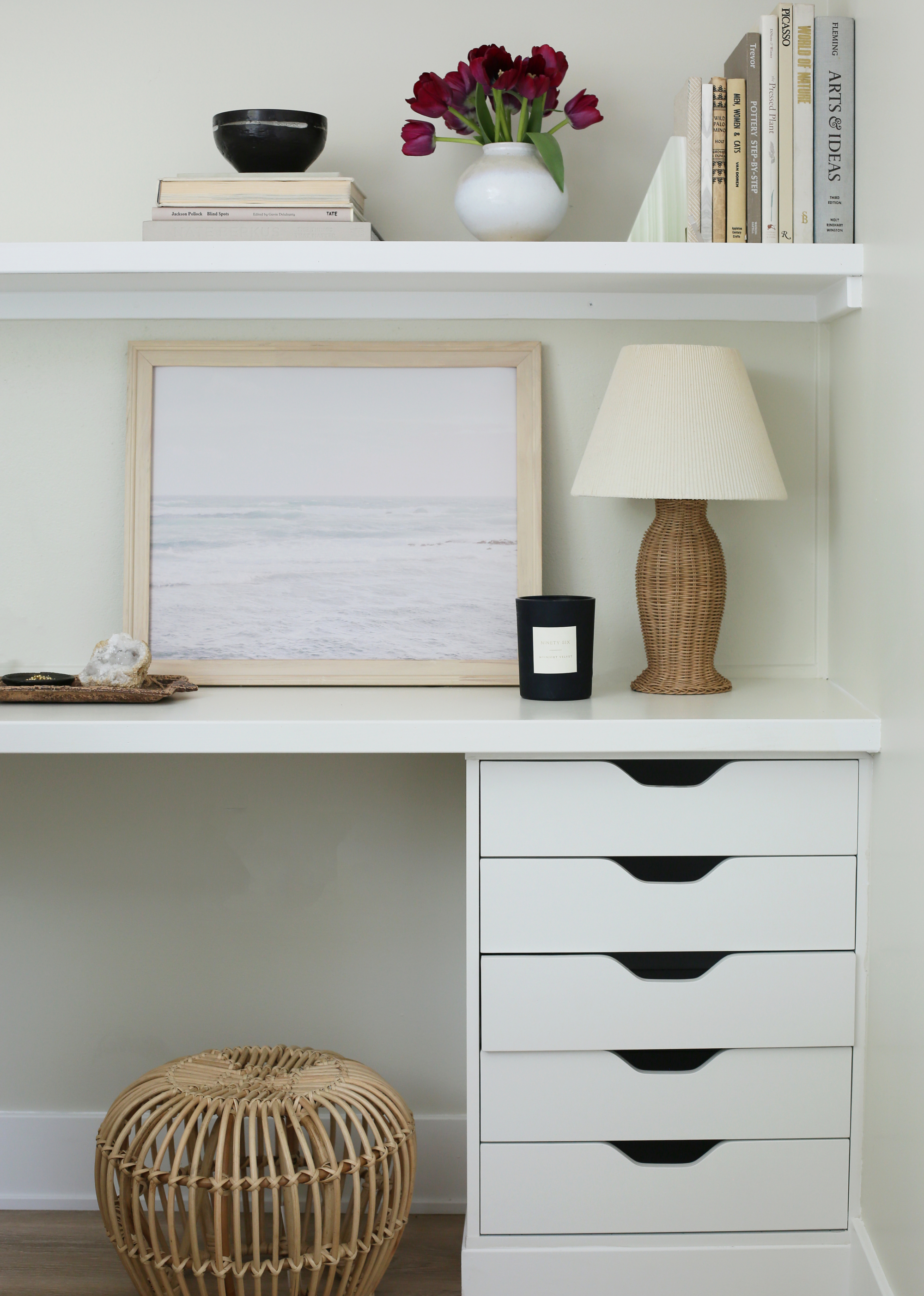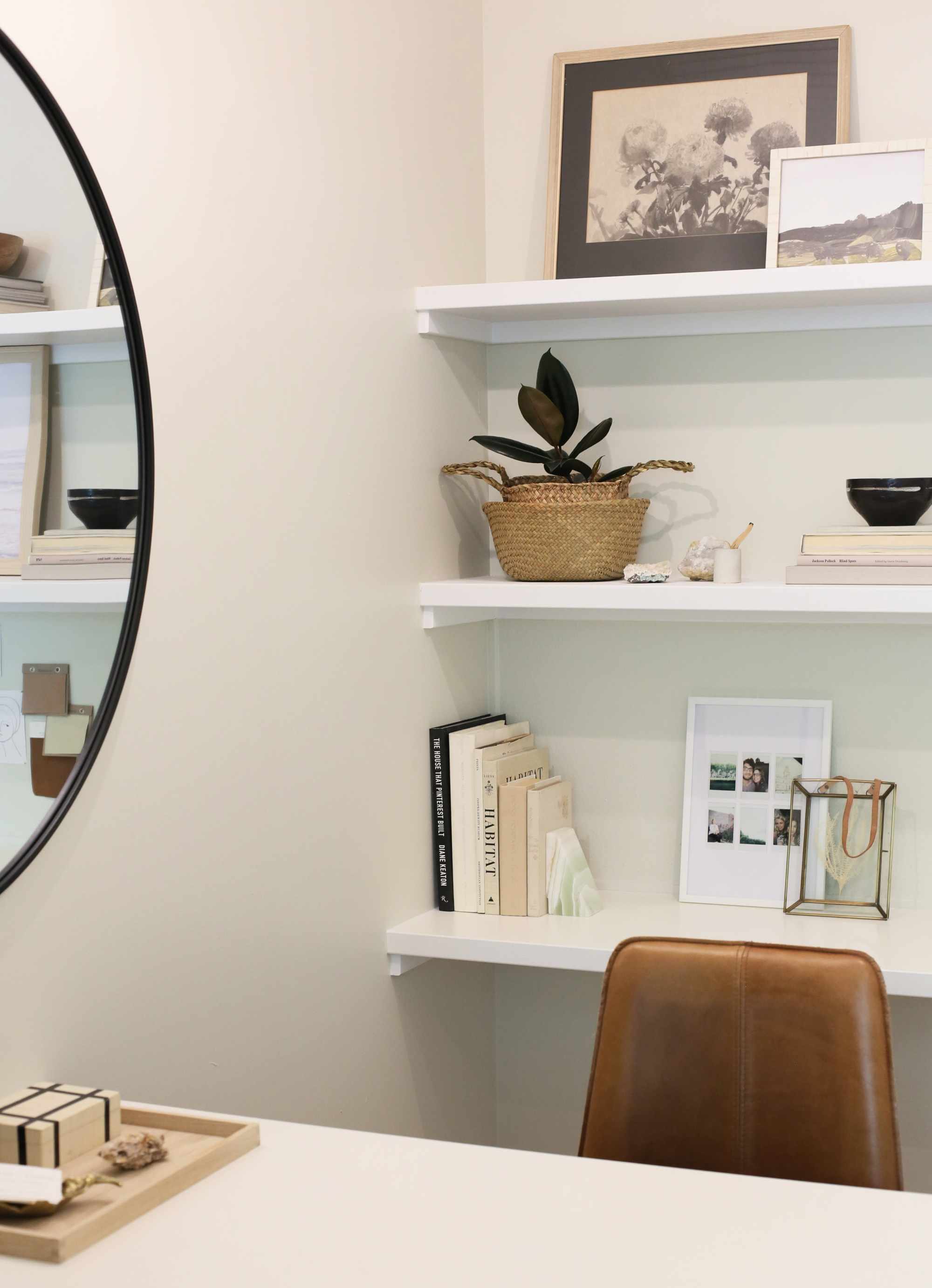 Rubber Plant  //  Basket  //  Crystal Quartz (similar)  //  Palo Santo & Holder (similar) 
Wood Tray  //  Leather Desk Chair  //  "Habitat" Book //  "The House That Pinterest Built" Book
Instax Photo Frame  //  Frame With Leather Strap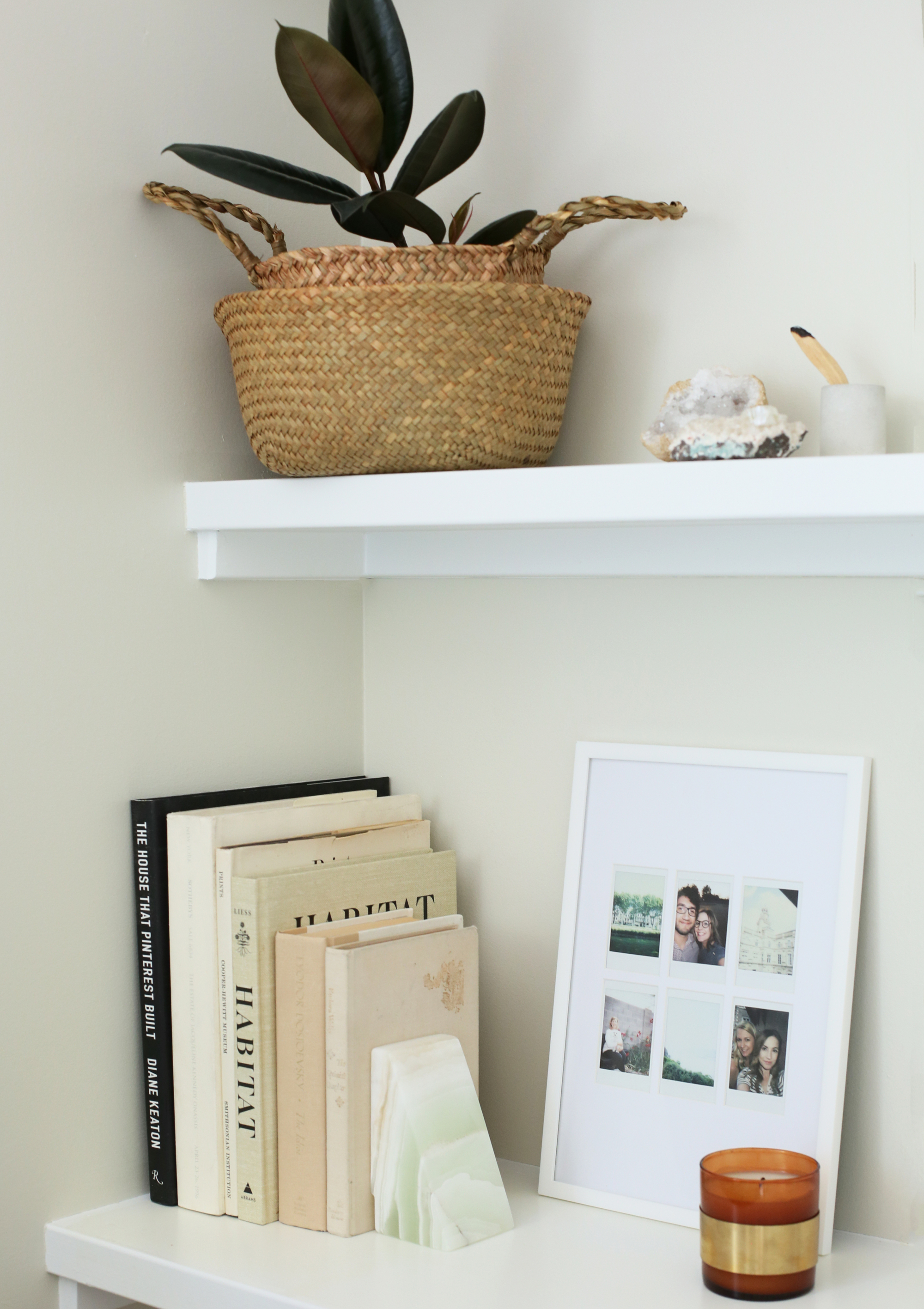 Rubber Plant  //  Basket  //  Crystal Quartz (similar)  //  Palo Santo & Holder (similar)
"Habitat" Book //  "The House That Pinterest Built" Book  //  Instax Photo Frame 
I hope you loved this tour of Jenna's new office space. Next up is the Conference Room! I just can't wait until we're all back working together full time in our new offices! :)
JENNA'S OFFICE SOURCES:
PAINT COLORS:
Walls – BM November Rain,
Trim – BM Chantilly Lace,
Beadboard on ceiling – BM White Dove
BUILDING MATERIALS:
5″ eased edge MDF Baseboards with shoe moulding to cover expansion gap
Steel Barn Door (track is included!)
4×8′ Beadboard – cut to size for ceiling tiles
Homasote as pinboard – cut to size and painted wall color
File cabinet built into desk area
FURNITURE and LIGHTING:
STYLING:
"The House That Pinterest Built" Book