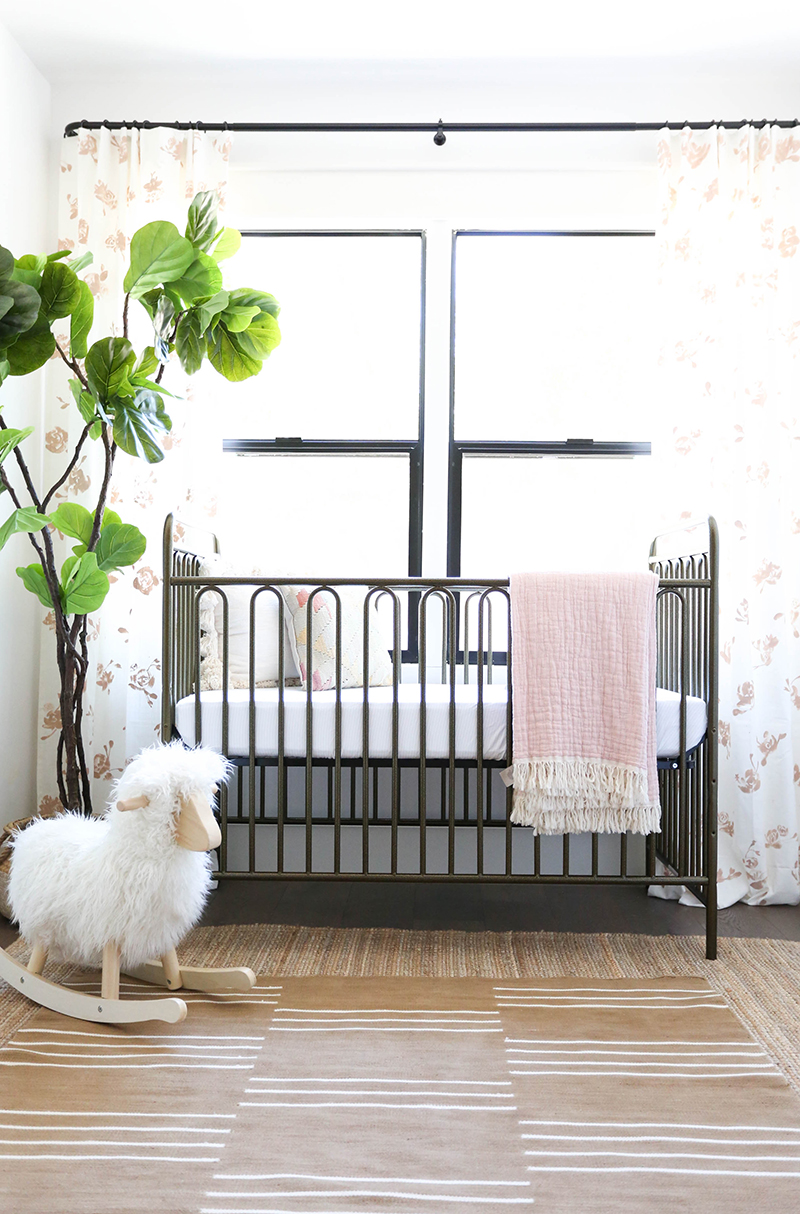 Click here to see the Evergreen Nursery reveal!
Last week we revealed the nursery in our Evergreen Project! There were two small back rooms in the Evergreen House and we considered combining them into one large bedroom, but ultimately decided that two smaller, cozy spaces would be perfect for kids room or a nursery! It is the perfect size for the nursery essentials.. a crib, small dresser, rocker, and plenty of floor space for playing!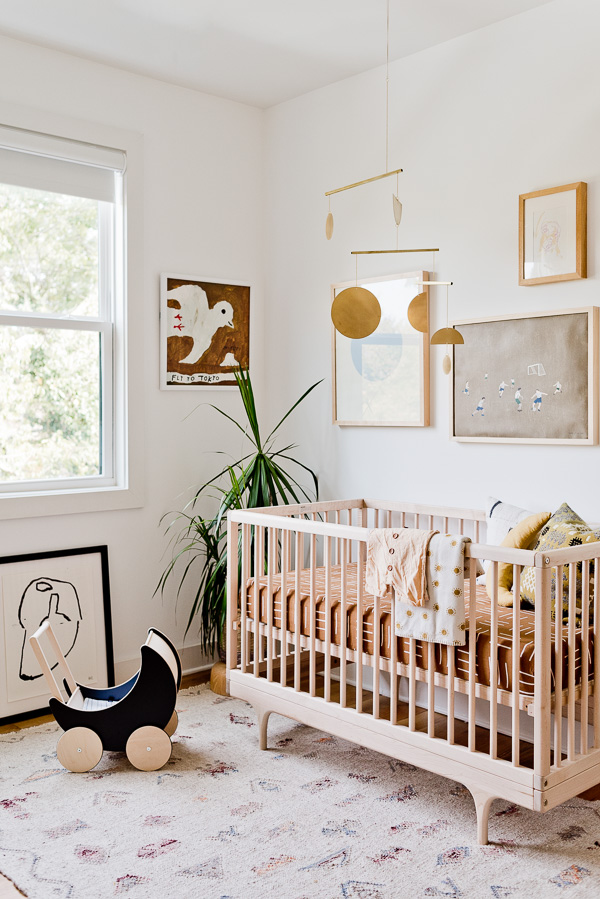 When we started looking for nursery items we were so shocked at how many cute options there are that all came in under budget!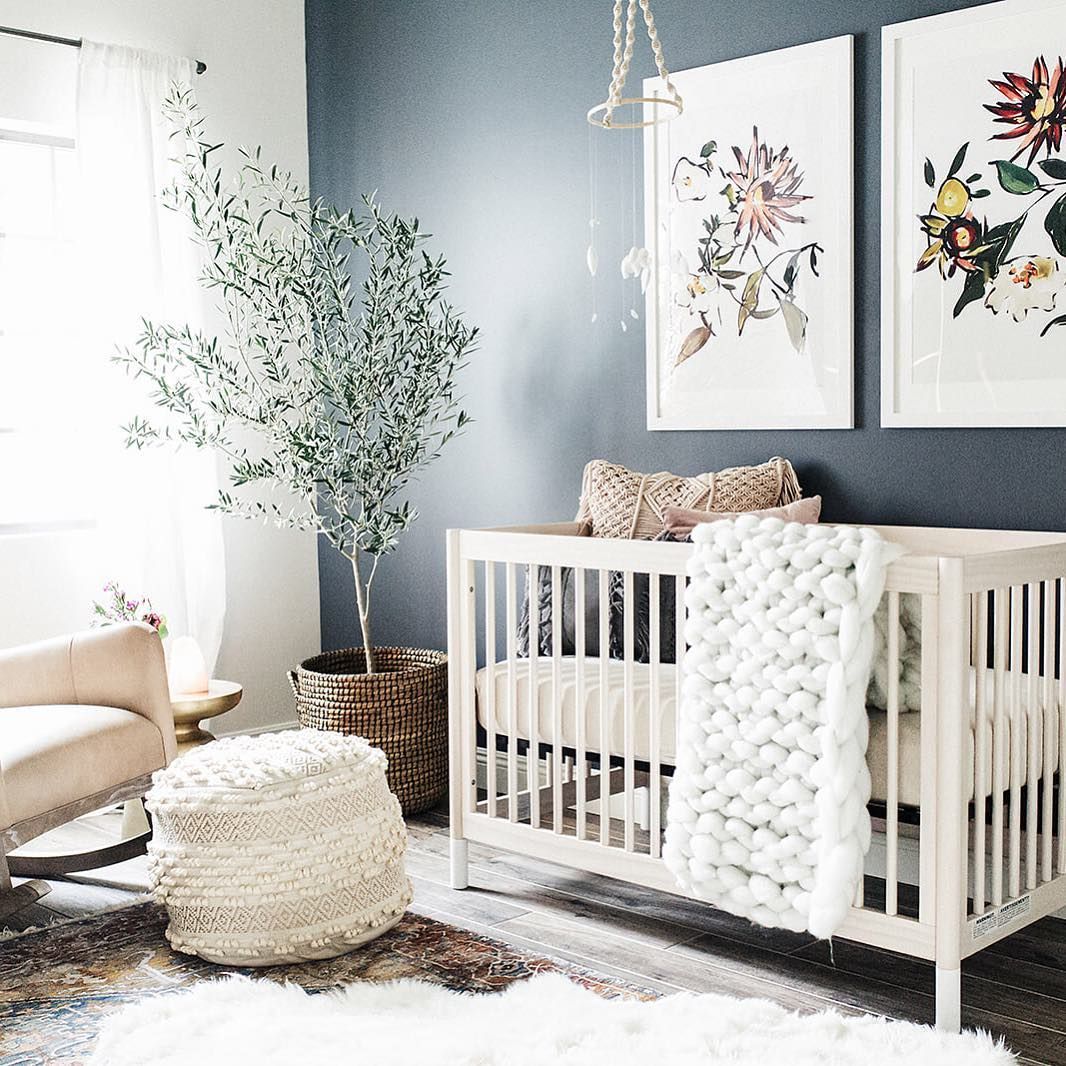 Did you know we have a Baby & Kids section on our "Shop Our Finds"? We are always updating it with our latest nursery and kid's room finds!
From cribs and bassinets, to rugs and art, we have rounded up some of our favorite nursery finds!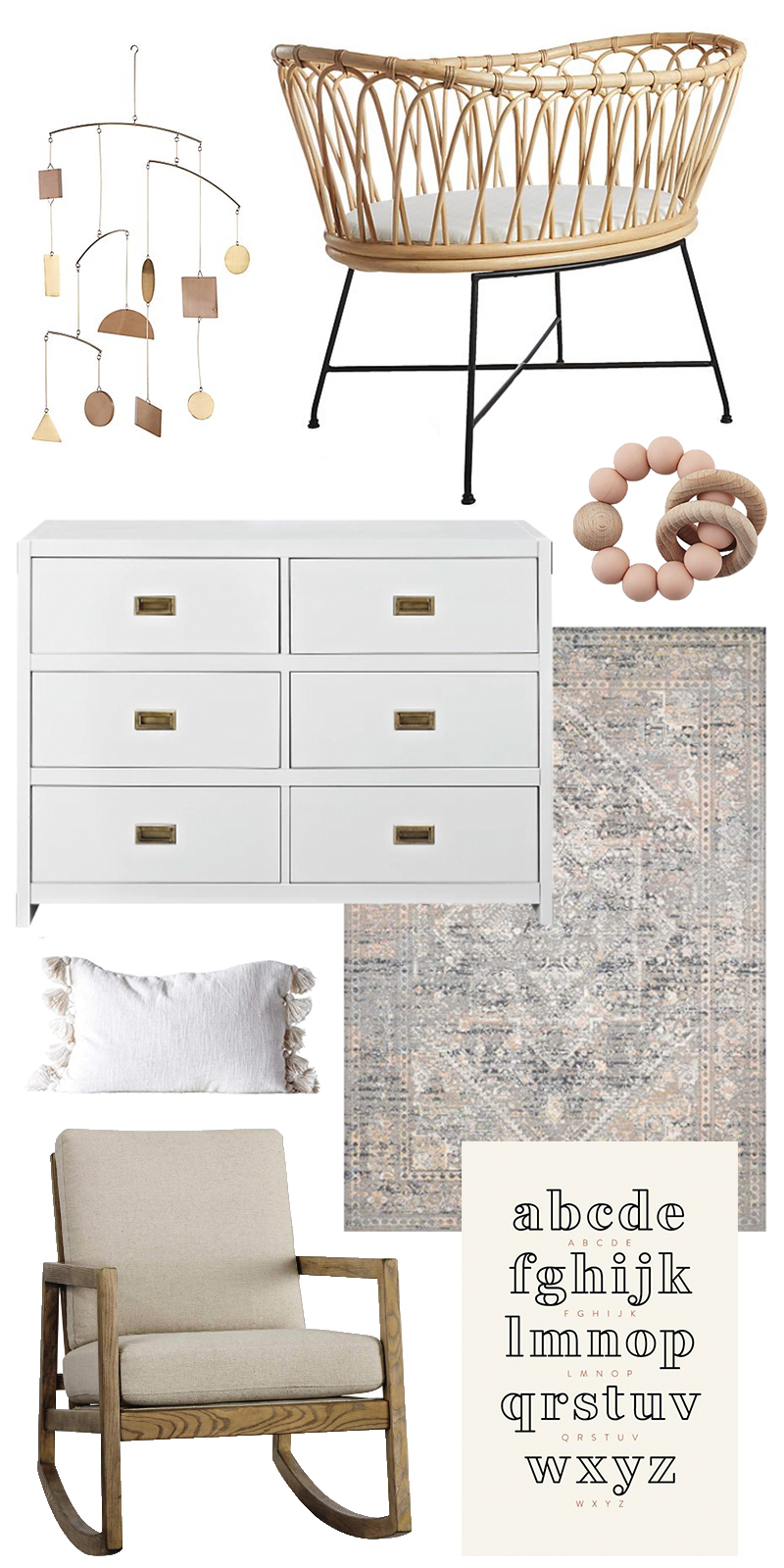 mobile  //  rattan bassinet  //  white dresser  //  wood toy
rug  //  throw pillow  //  rocker  //  alphabet print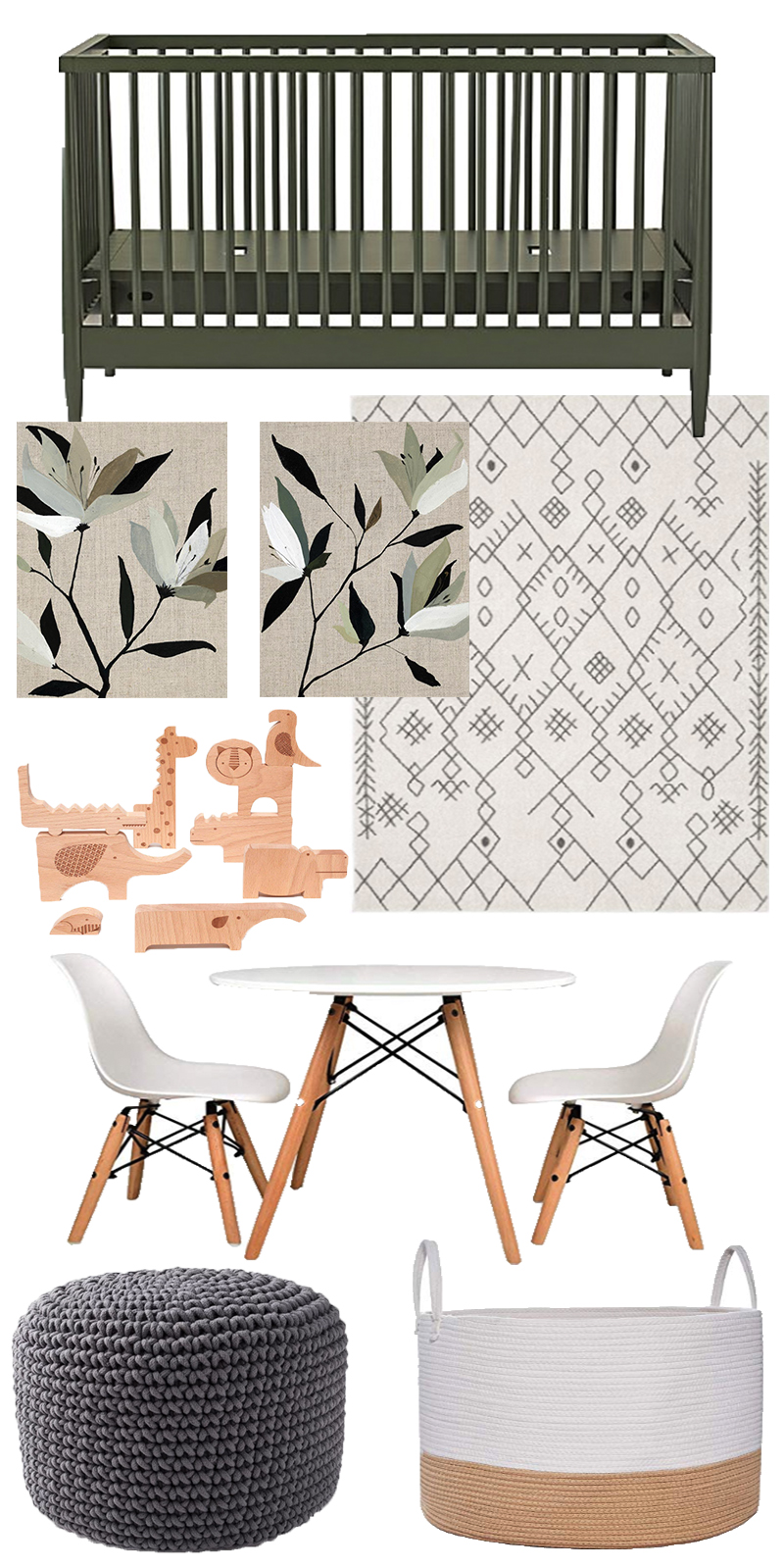 green crib  //  lilies I print  //  lilies II print  //  rug (similar) 
wood animal blocks  //  kids table & chairs  //  woven pouf  //  storage basket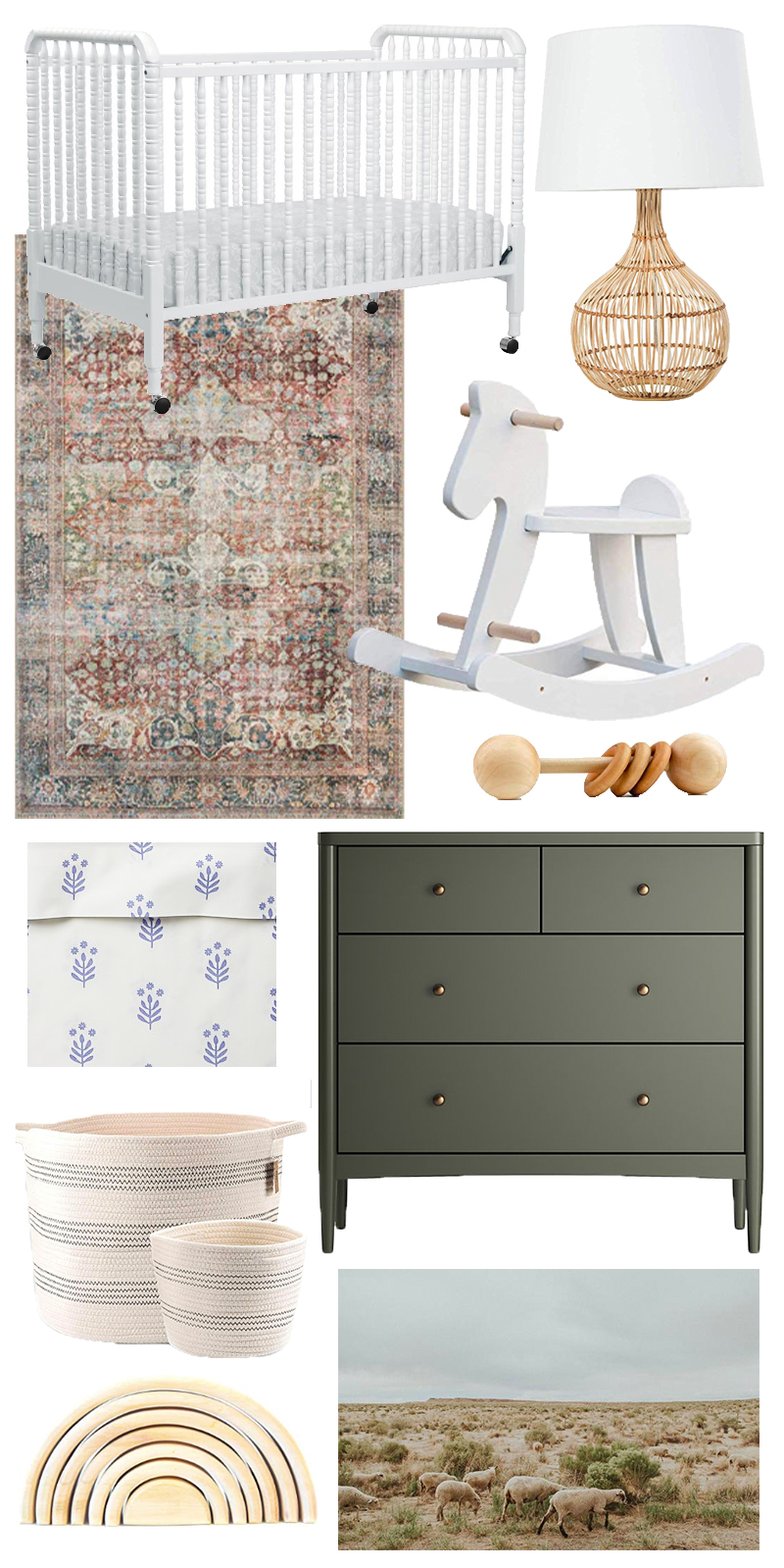 crib  //  rattan lamp  //  rug  //  white rocking horse (similar)  //  wood rattle
blue & white sheets  //  green dresser  //  storage baskets (similar)  //  wood stacking rainbow  //  counting sheep print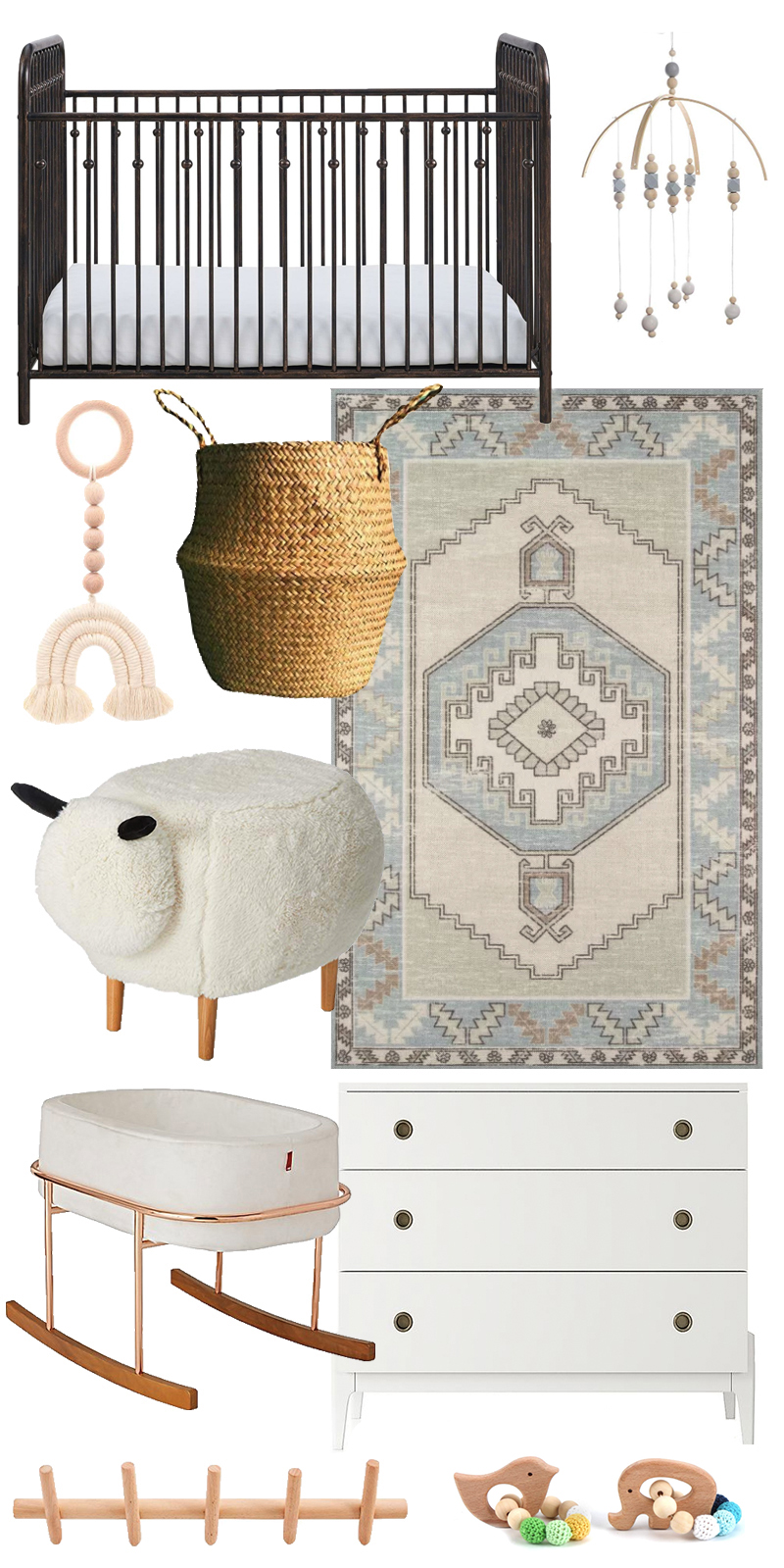 crib  //  wood bead mobile  //  wood rainbow hanging  //  toy basket  //  rug
sheep ottoman  //  bassinet  //  white dresser  //  wall hooks  //  wood rattles