This post is sponsored by The Company Store.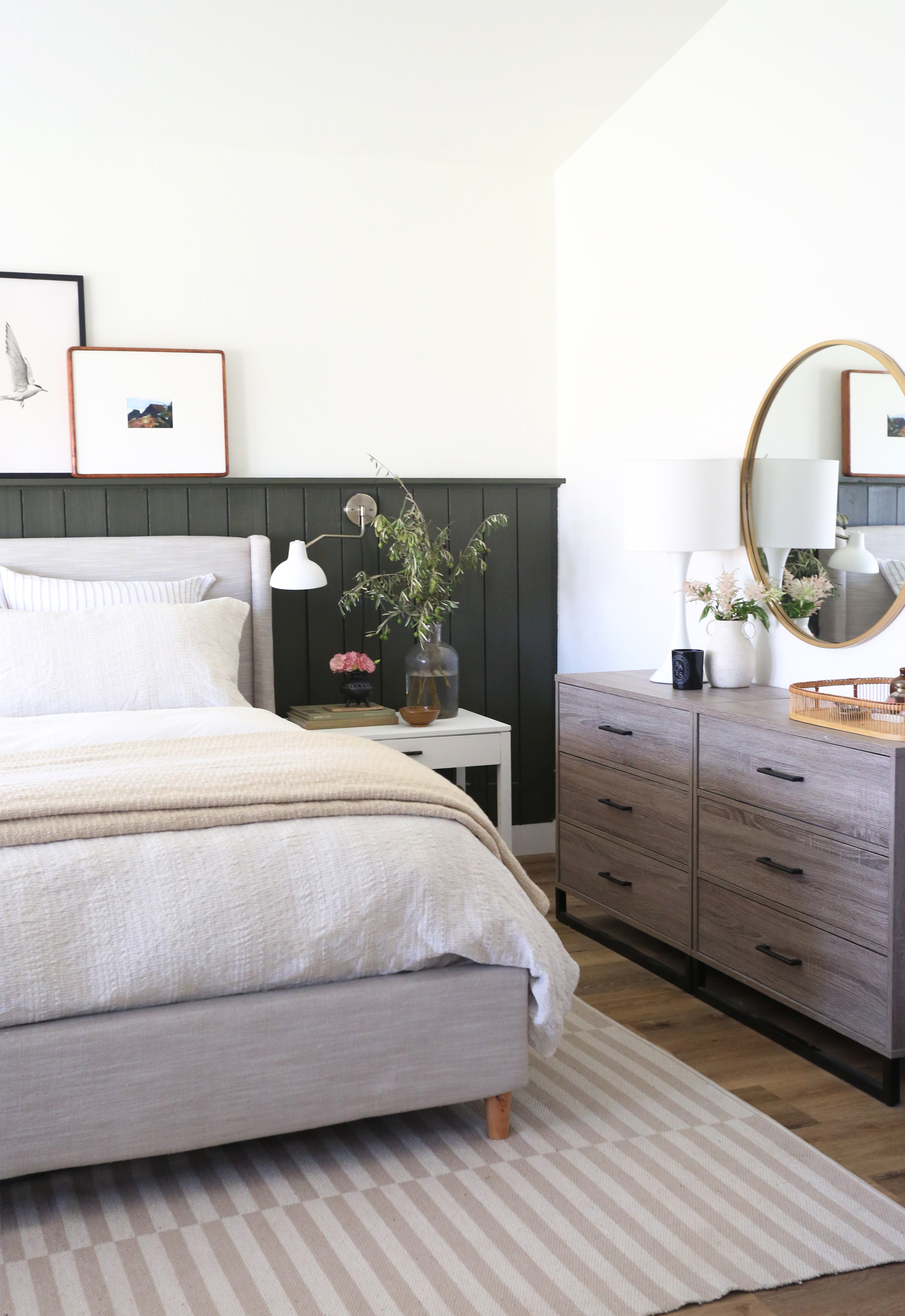 Fall is officially and finally here in Arizona! The crisp air that so many of you have been enjoying for the last two months is creeping in and I LOVE it. I'm a layers person – I love wearing layers and sleeping in them! So one of the first things I like to do when the temperatures drop is swap out my summer bedding for warmer, cozier layers. This year I am really drawn to calm tones and cozy textures to help create a super layered look. We partnered with The Company Store to give one of my team members, Jenna, a bedding makeover and to share my best tips for transitioning bedding from warm weather to cool! We are both OBSESSED with the gorgeous quality of these incredible bedding basics!
Ready to jump in with my tips?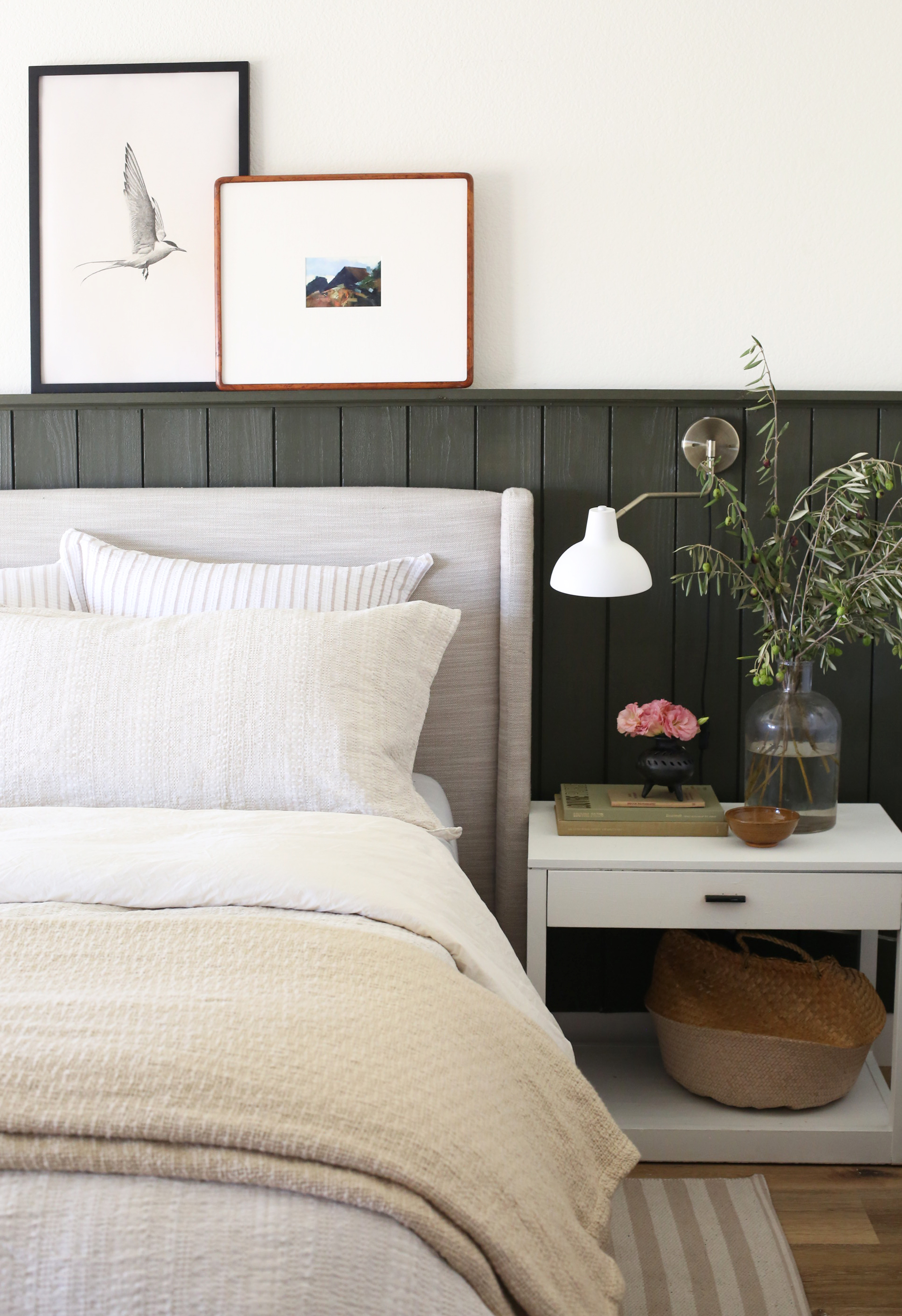 Tip #1: Start with high quality sheets!
This is the part of your bedding that you interact with the most, so this is a great place to invest. When the temps start to drop, you might want to switch out your cool cotton sheets for something a little cozier. We went with The Company Store's 100% organic flannel sheets and they are by far the softest flannel sheets I've ever found. And Jenna says they add just the right amount of warmth, without being too hot.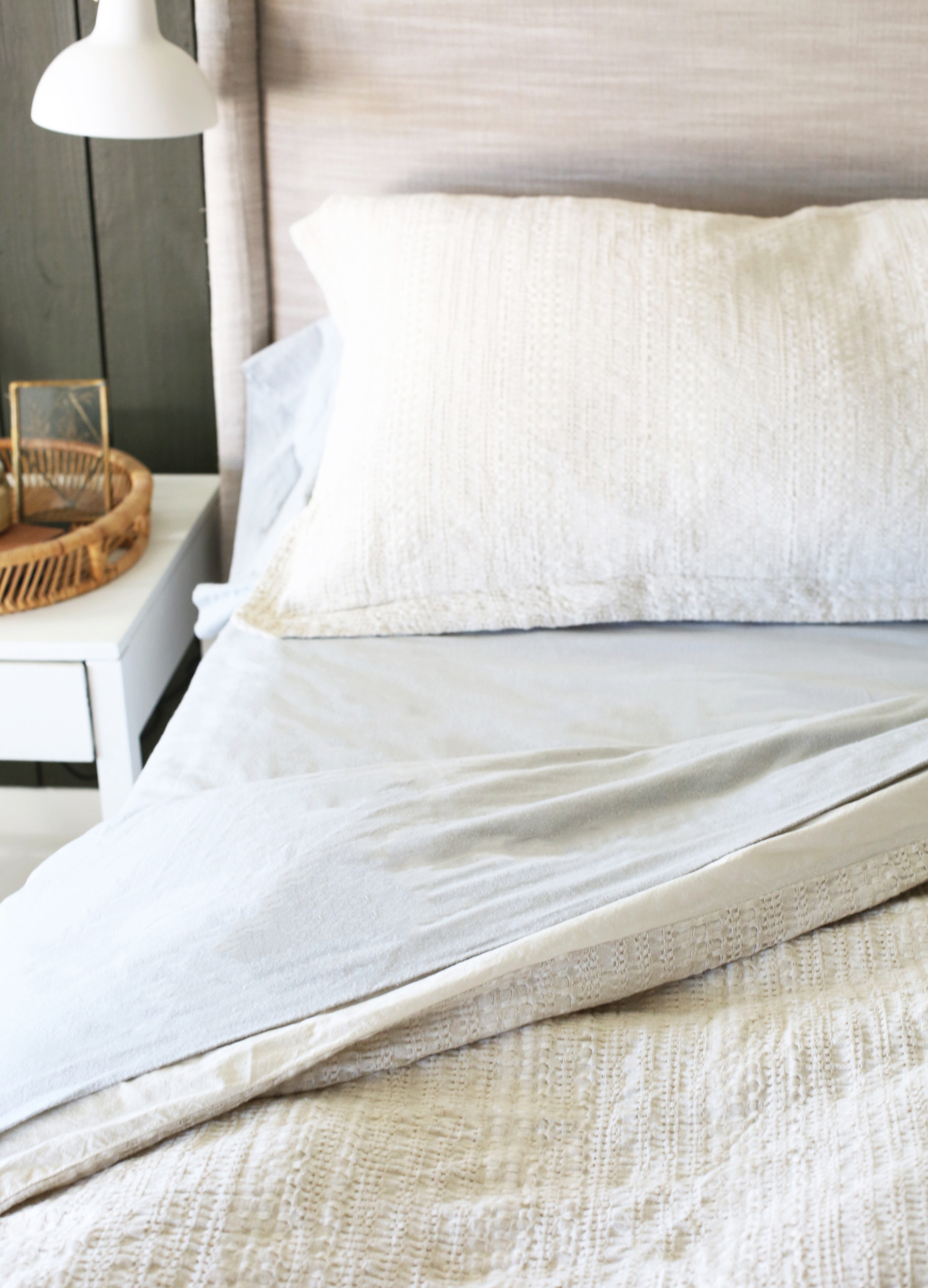 flannel sheets  //  woven linen duvet  //  king pillow inserts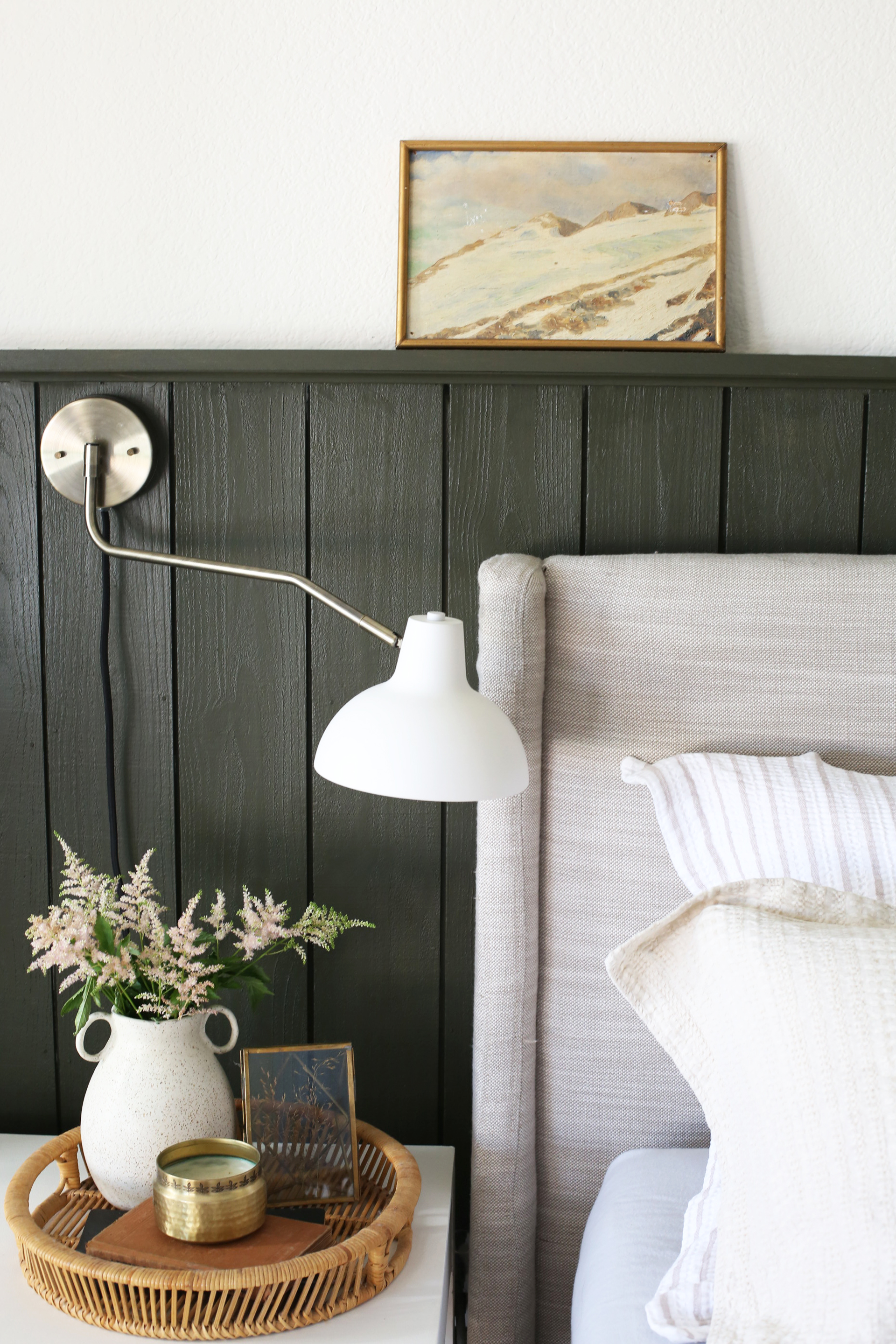 Tip #2: Pick a neutral duvet
I like having a duvet cover that can take me from season to season. Picking something neutral and textural means that you can switch out your sheets and throws to create a unique look, without having to change every piece. This woven linen duvet fits the bill perfectly! It is SO pretty!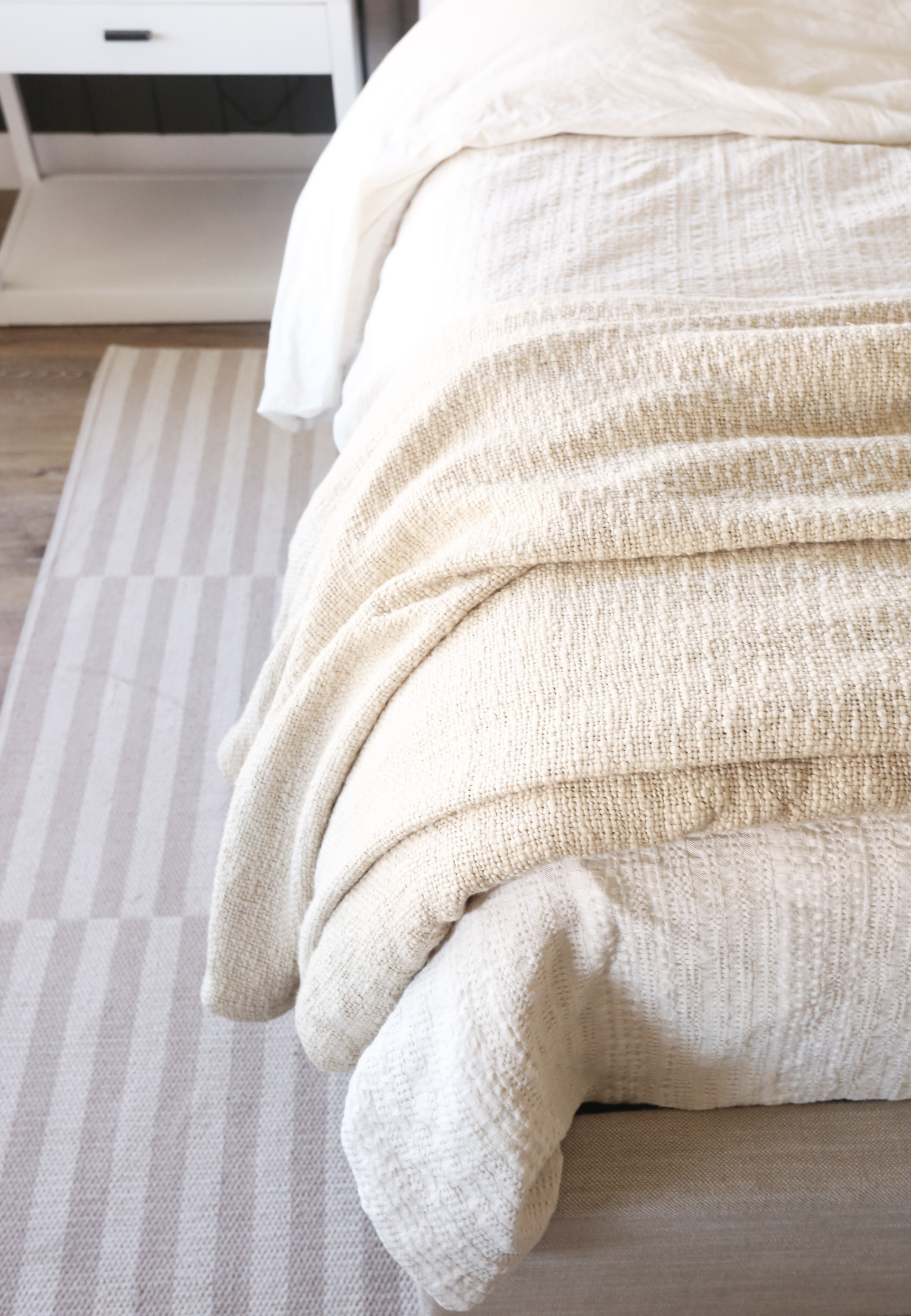 duvet insert  //  woven linen duvet cover  //  cotton throw blanket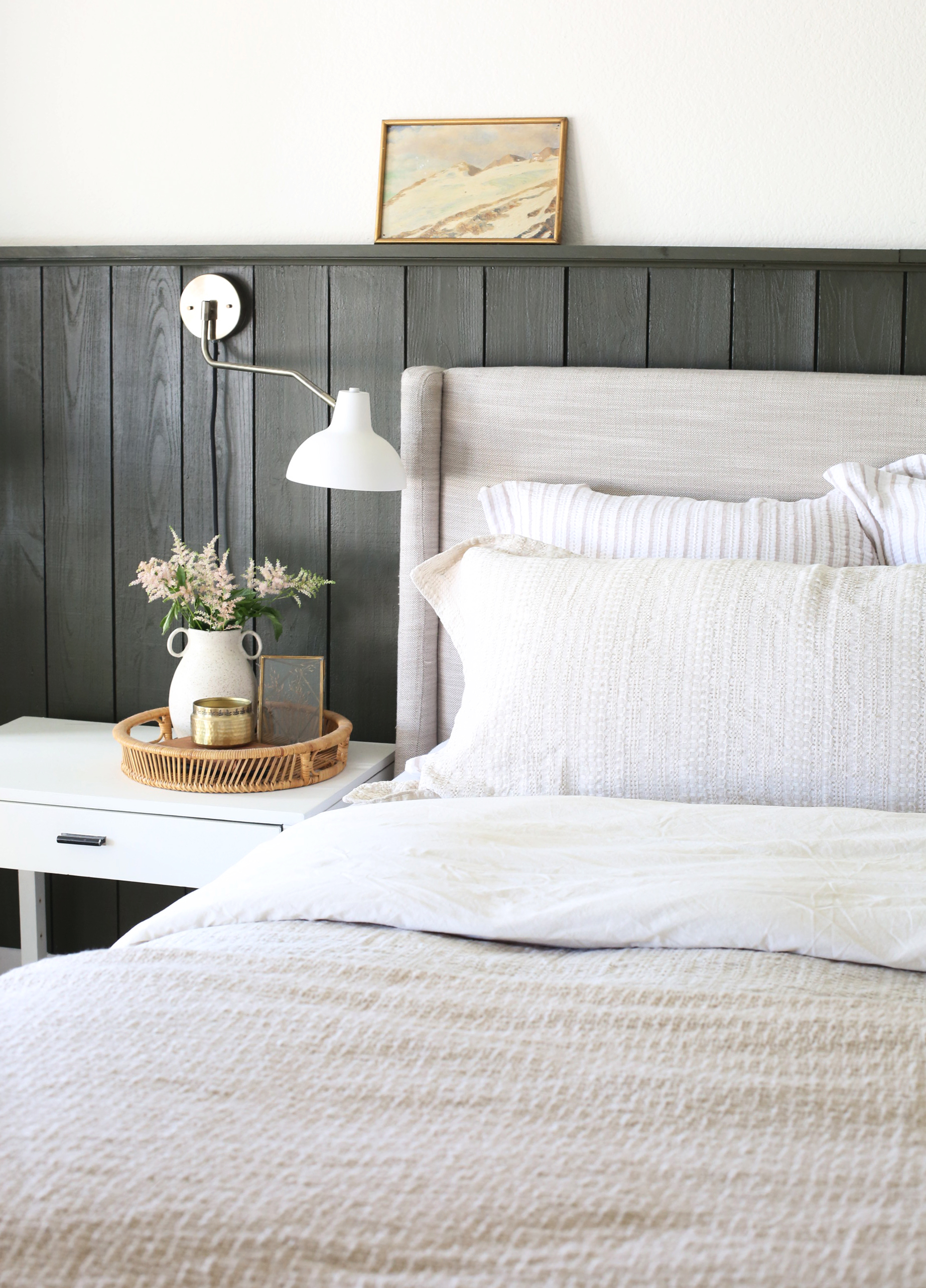 flannel sheets  //  woven linen duvet  //  king pillow inserts

Tip #3: Use a warmer duvet insert
I keep two duvets on hand, one that is rated cool for our hot summers, and one that's warmer for fall and winter. The Company Store is known for their down duvet inserts and has a great selection to choose from. (And if you're looking for a down alternative, they have an amazing selection for you HERE!) The inserts range from super-light to ultra-warm so you can choose the right insert for your preferences and climate. I usually opt for a medium weight insert for fall and winter.
TIP #4: Upgrade your pillows!
Everyone obviously has their own threshold for how often they get new pillows. I usually swap mine out as soon as they start to get tired and lose their loft after several washings, which is usually every couple of years. I prefer a down head pillow, and usually go with a medium or firm option to avoid it sinking in too much!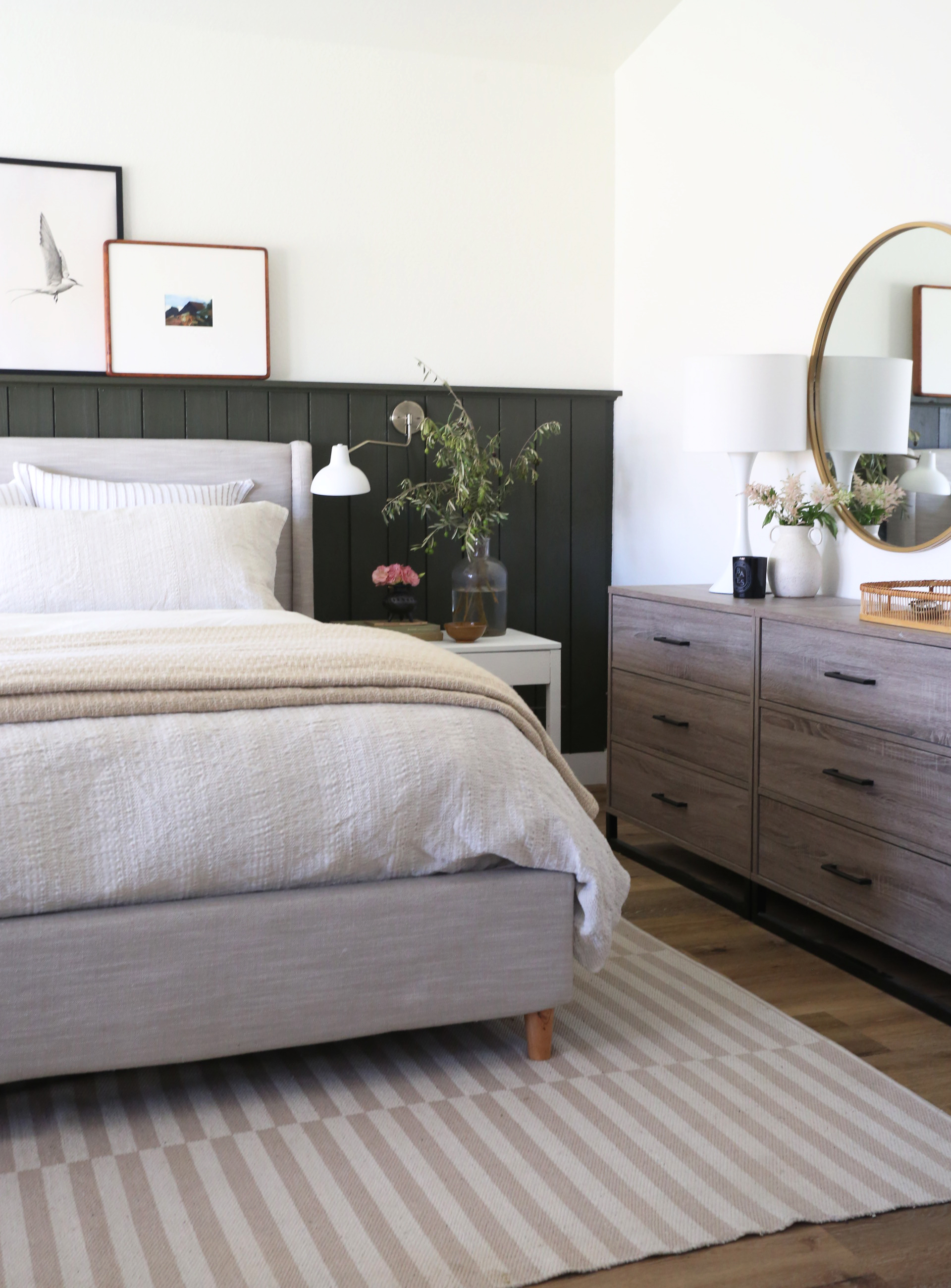 down pillow insert  //  down euro insert

Tip #5: Finish with a cozy throw
I feel like you can get away with only neutral bedding where you're really adding on the layers. I love a good throw for that exact reason! The cloud cotton throw is not only beautiful and textural,  it provides perfect weight and warmth for extra chilly nights! We sleep with the fan on, even when it's freezing outside, so those extra layers really come in handy for me! I feel like this blanket could easily transition into a summer coverlet too! (I also sort of want one for my sofa?!)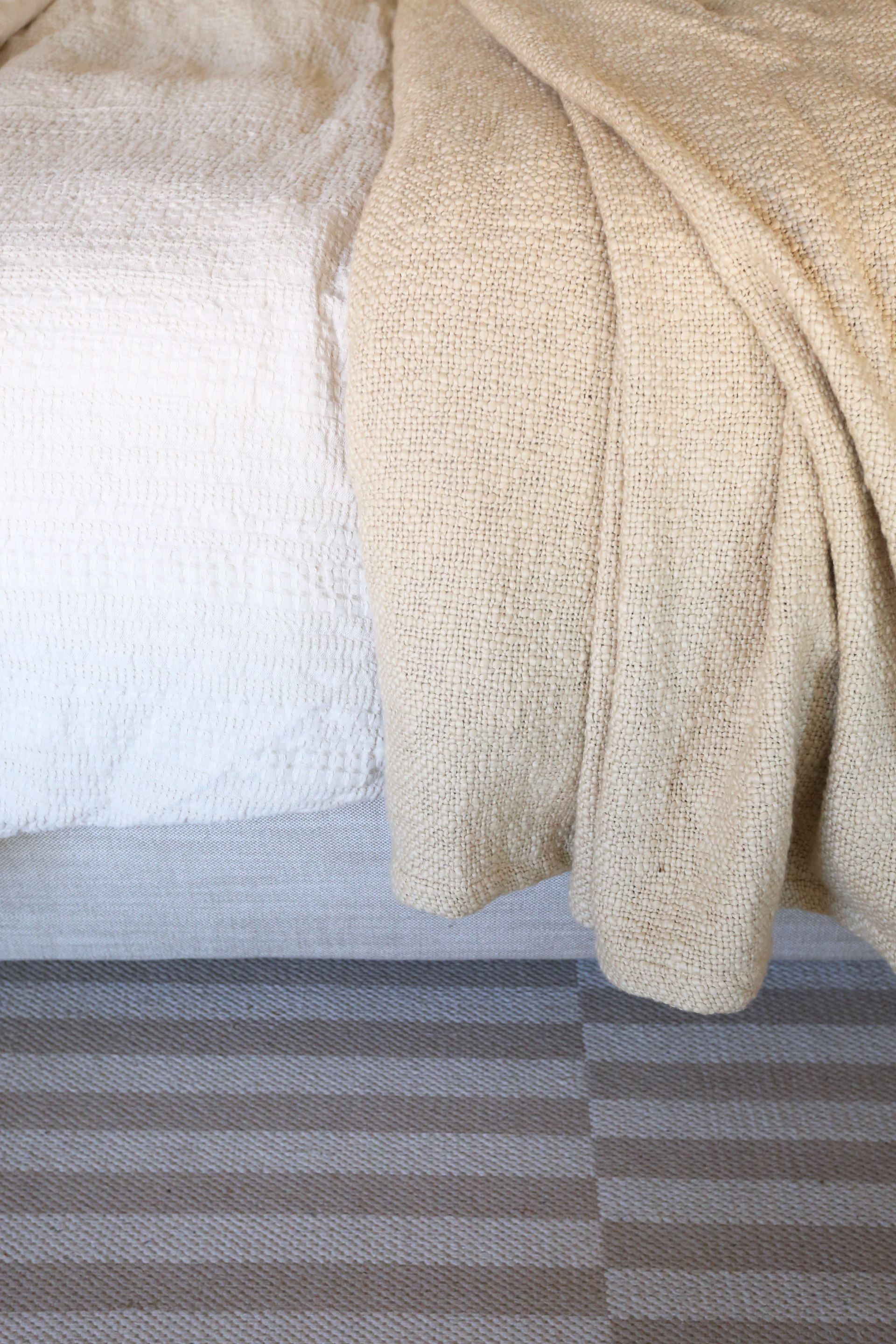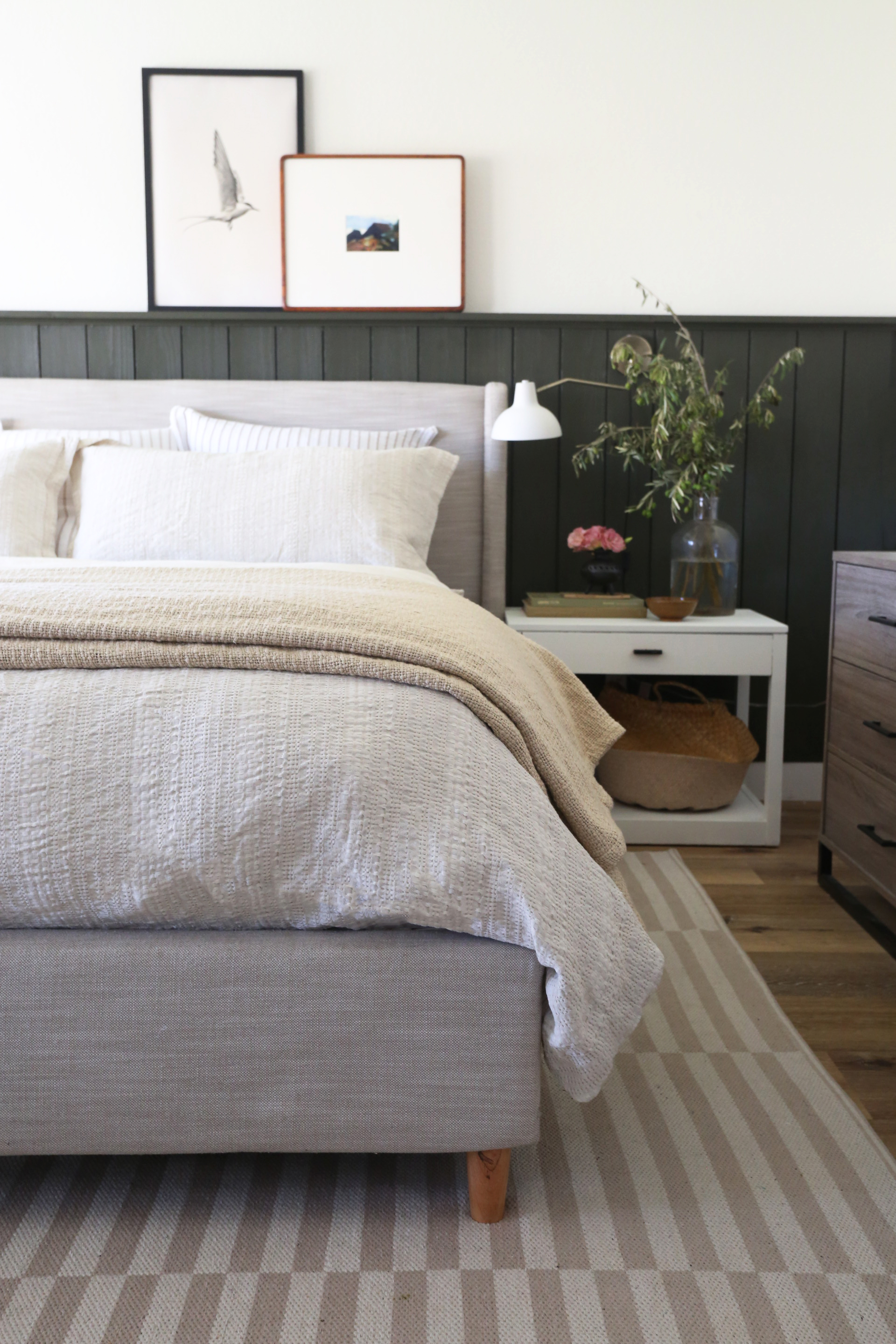 flannel sheets  //  woven linen duvet  //  king pillow inserts

We kept it pretty simple in here with the bed styling and skipped the decorative pillows because we thought the texture of the bedding against Jenna's gorgeous green paneling was perfect on its own. I love making my bed every morning and less pillows keeps things simple with that chore!
We'd love to hear about your cool-weather bedding must-haves in the comments! And as always, please let us know if you have any questions about the sources!