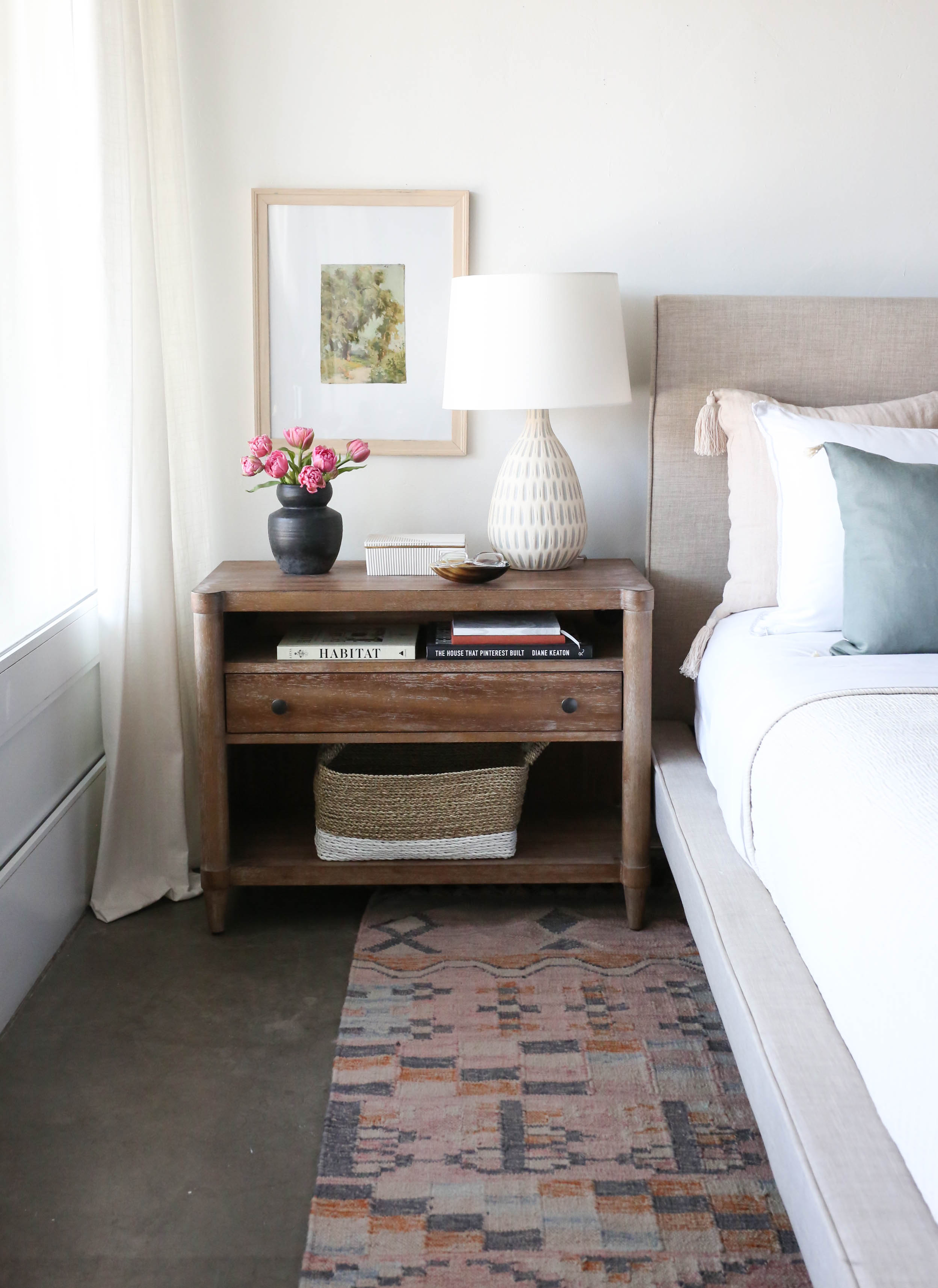 nightstand  //  bed  //  rug  //  lamp base 
WILD OAK print  //  black vase  //  box with lid  //  horn tray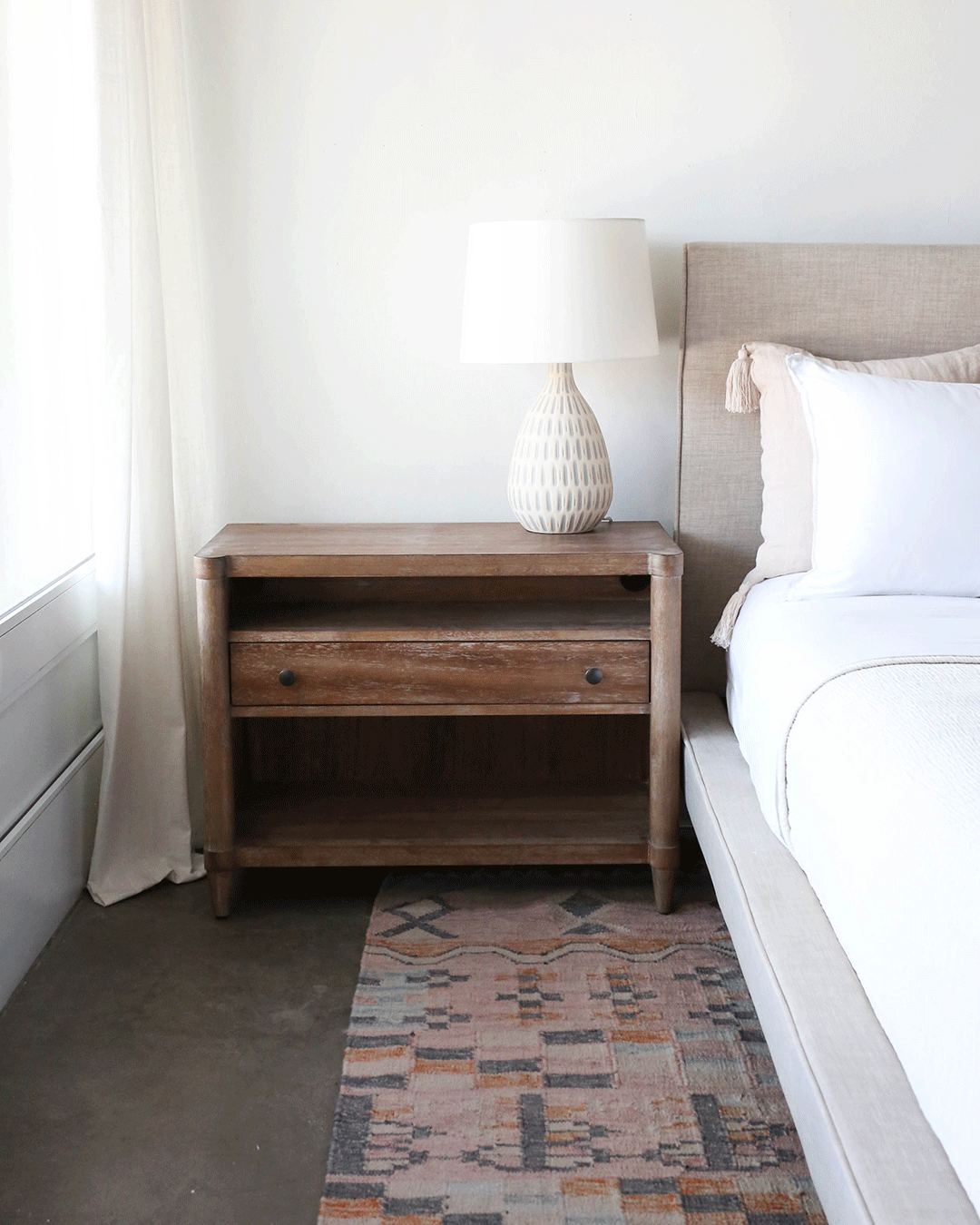 One of our most frequently asked questions is "How do you style a nightstand!?". We are firm believers that your space, especially your bedroom, should be the right combination of beautiful and functional. Use the steps below to create a serene space with the perfect place for all of your nightstand essentials!

1. Start with a lamp – Good lighting is key on your nightstand. You'll want a lamp with a warm bulb that is not to bright, but not too dark for nighttime reading.
2. Layer in a storage basket for throw blankets or pajamas – The perfect place to toss things you use nightly that you don't want to fold.
3. A pretty box with a lid hides lotions, chapstick and cords – These items are necessary, but can clutter your table up quickly.
4. Use a shallow tray for corralling glasses and jewelry – You don't want to lose your favorite pair of earrings when you take them off at the end of the day! A small tray is the perfect catch-all for tiny items and reading glasses.
5. Keep your favorite book handy – The perfect way to wind down at night!
6. Florals and greenery add an extra special touch – If real is too much maintenance for you, go faux! Just a hint of greenery will make all the difference!

1  //  2  //  3  //  4  //  5  //  6  //  7  //  8  //  9
10  //  11  //  12  //  13  //  14  //  15  //  16  //  17  //  18