We don't usually do a lot of Halloween decorating inside our house, but I do LOVE a good fall-inspired front porch, with pretty mums, gray and white pumpkins and lots of textural accessories.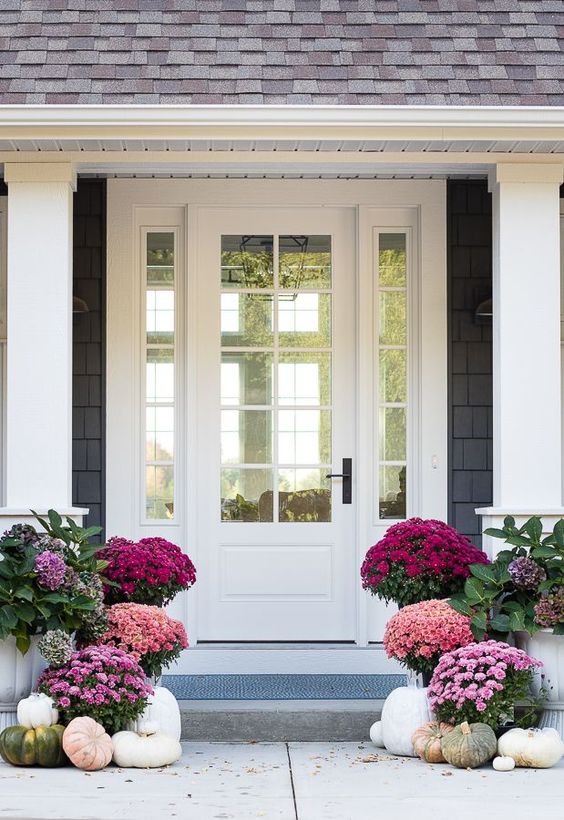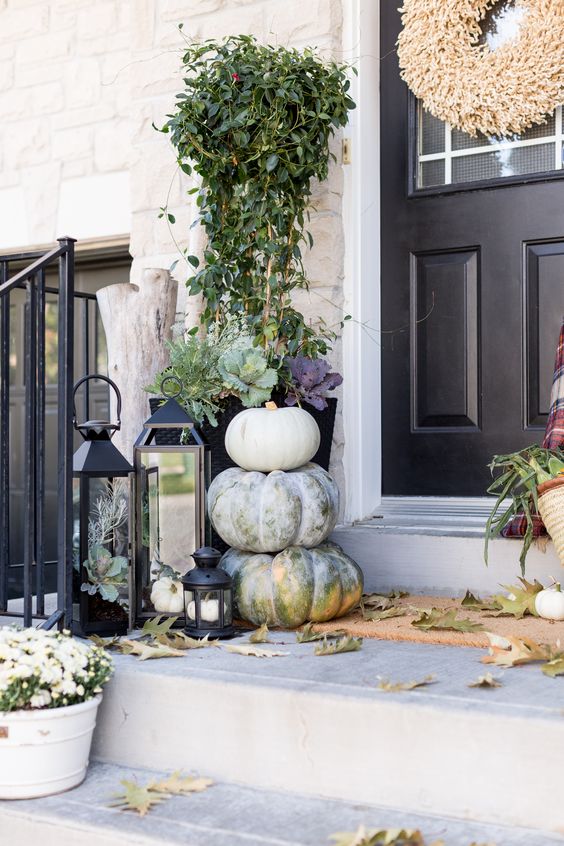 One of my favorite ways to make a porch look pretty is to layer a patterned rug under the doormat. The best part about this trend is that there really aren't any rules. Feel free to play with sizes and scale here! I especially love the plaid look for the holiday season, but any pattern can work!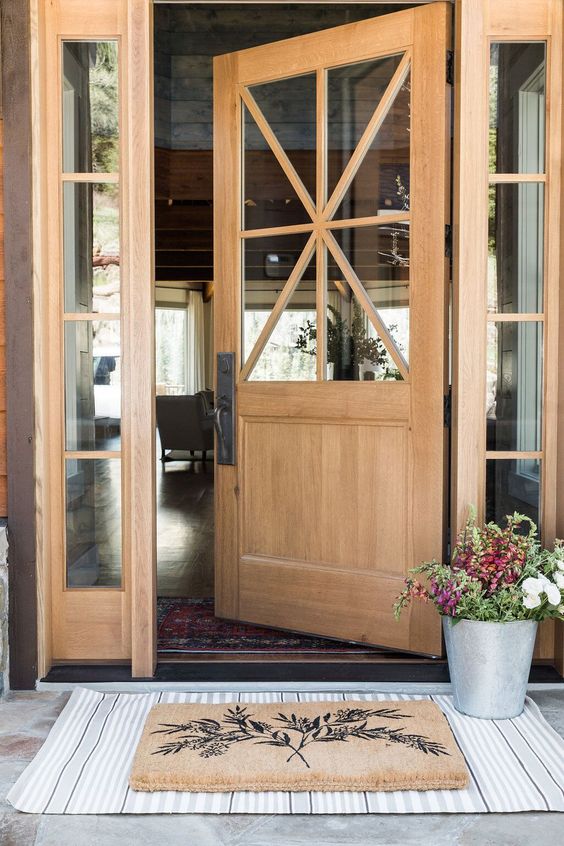 Updating your house numbers to a more modern font is another easy way to add a ton of curb appeal to your front entry area!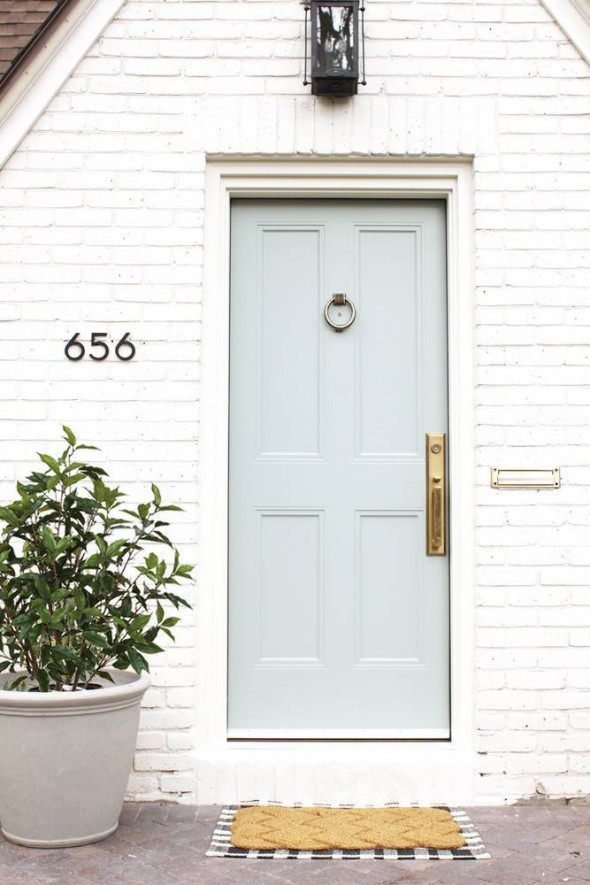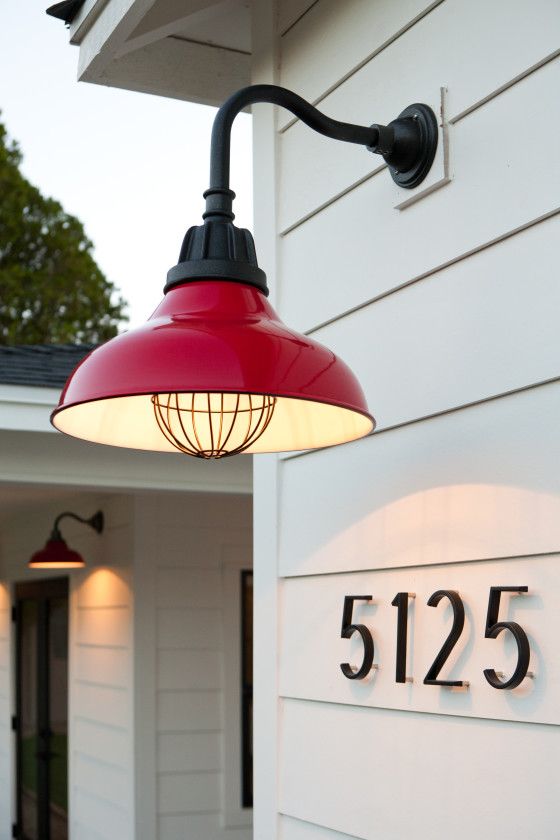 If you're up for a bigger project, you can give your house an entirely new look with just a coat of paint. This coral-y pink color is such a bold choice and I'm obsessed with it!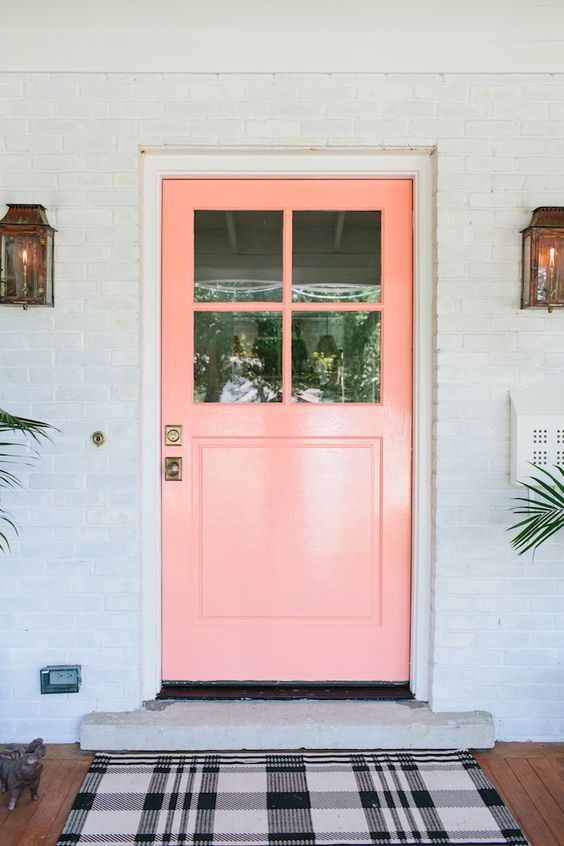 Greenery is always a good look for a front door, but depending on your climate it might not be an option during the winter months (or during the summer months if you live in AZ!). I know it might sound a little funny, but faux plants are AMAZING, you guys! Especially for outdoor spaces. It just takes a little sleuthing to find the right ones. There are only a few types of plants that actually can pass for real (I've never seen a fern that looks anywhere close to real, for example). We've picked a few good ones for you here below!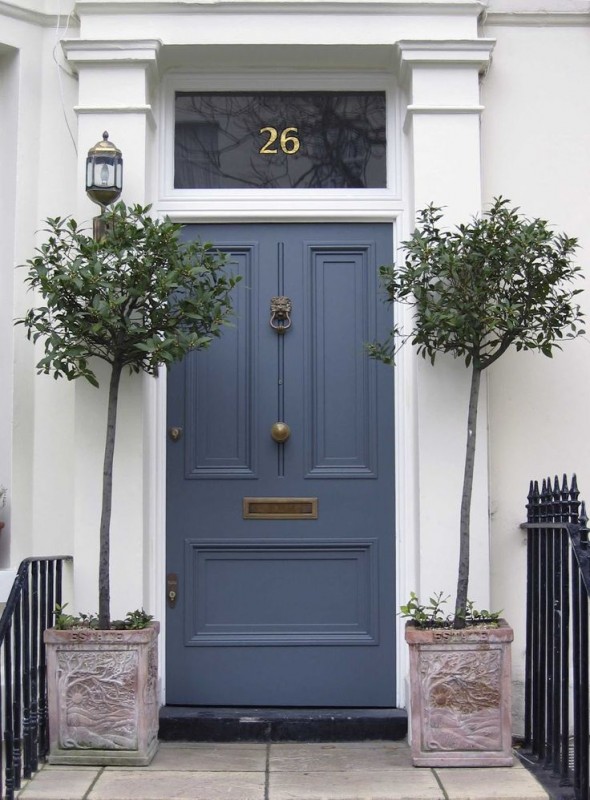 Happy fall, friends! The holidays will be here before we all know it! :) Can't wait!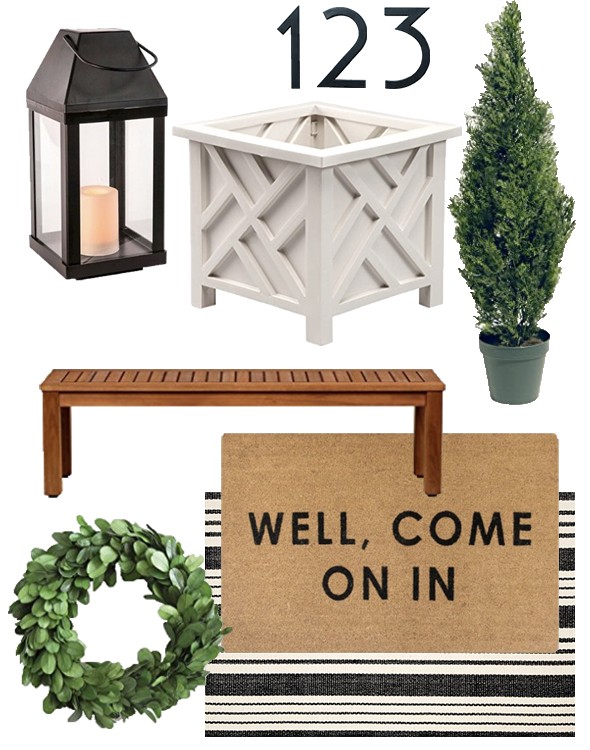 black lantern  //  house numbers  //  white planter  //  faux arborvitae tree
wood bench  //  booxwood wreath  //  welcome doormat  //  black and white doormat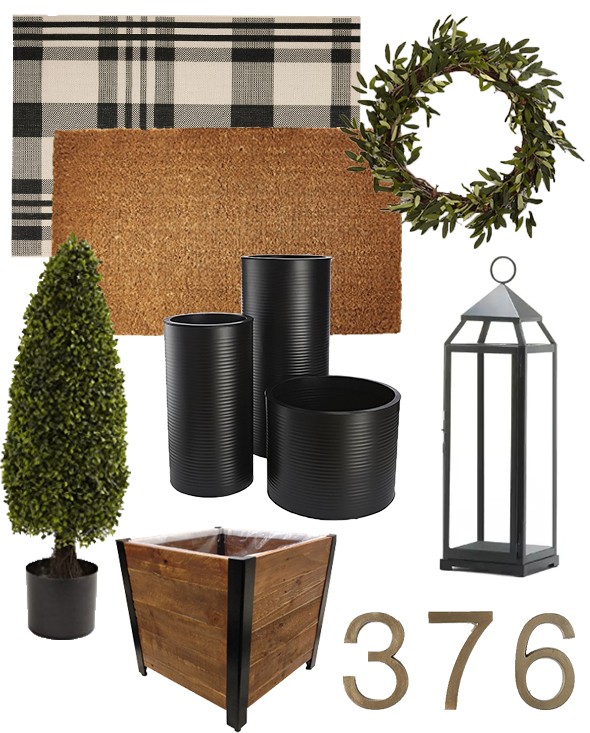 plaid doormat  //  natural doormat  //  olive branch wreath  //  faux topiary
black planters  //  wood planter  //  lantern  //  gold house numbers