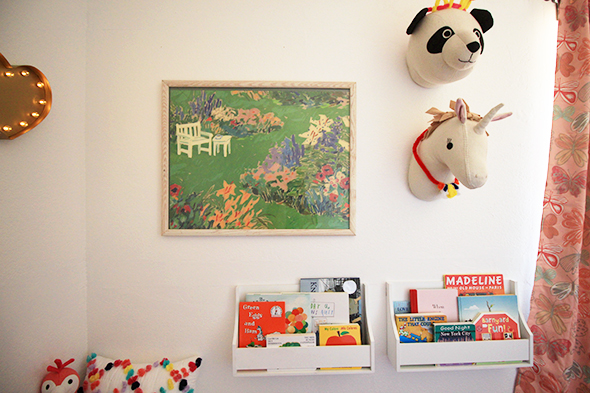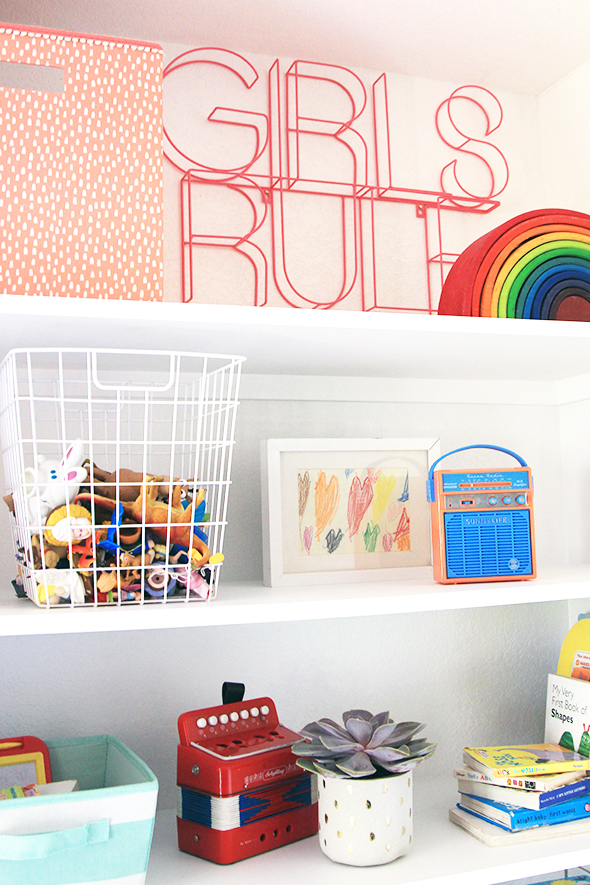 Remember that little closet in our playroom? I've been meaning to tackle the space for a couple of years now.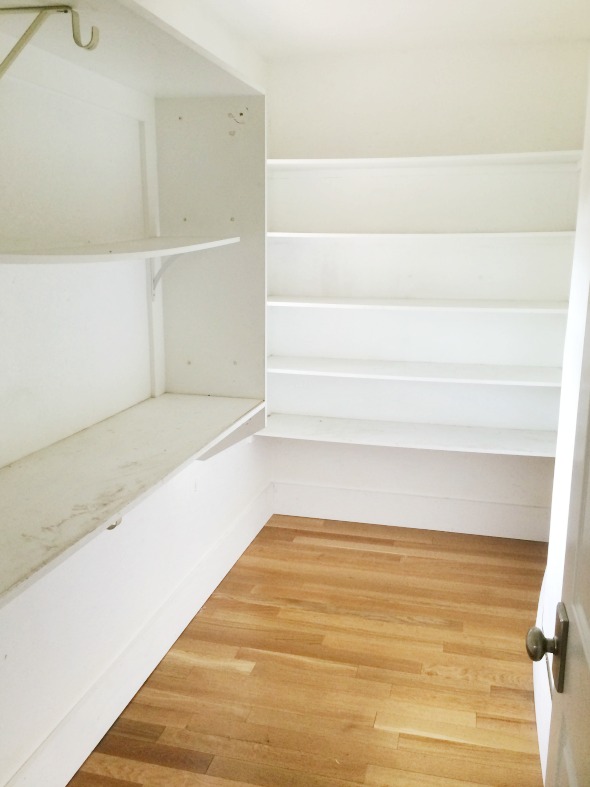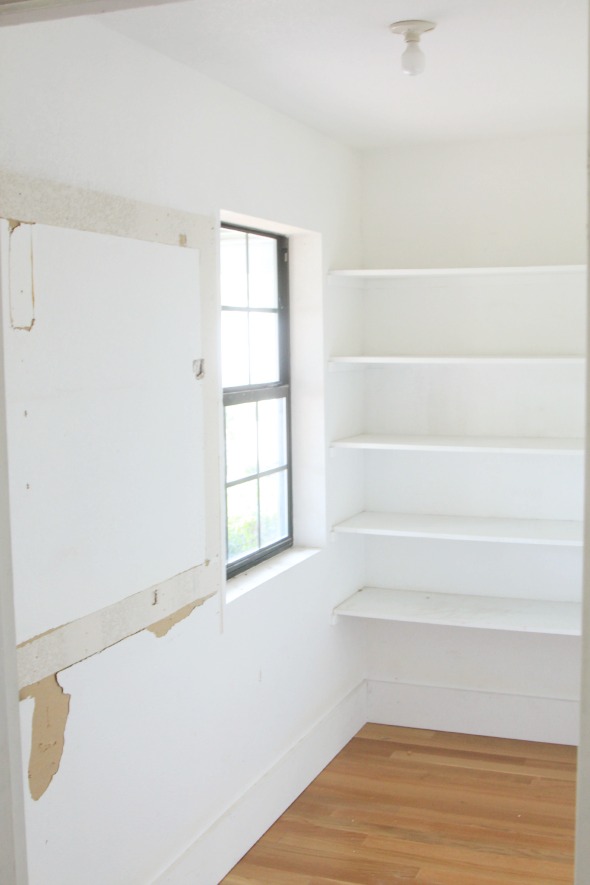 It had become this sort of catch-all space that made it easy for the girls to "clean up" the playroom, but it also felt sort of pointless from an organizational standpoint. They would throw all their toys in there and shut the door. Ta-da!! Clean playroom! But I'm not sure what I expected without giving them a good system for organizing. The biggest problem is we had too many toys, so we first went through and donated a lot of what we had and never used. Some of the toys went upstairs to the girls bedrooms, but much of what we kept was the toddler age stuff for Margot.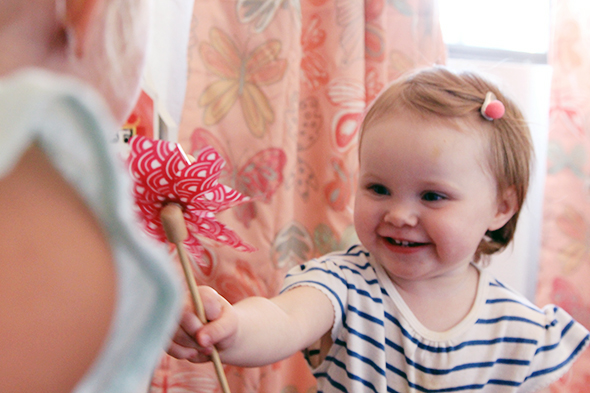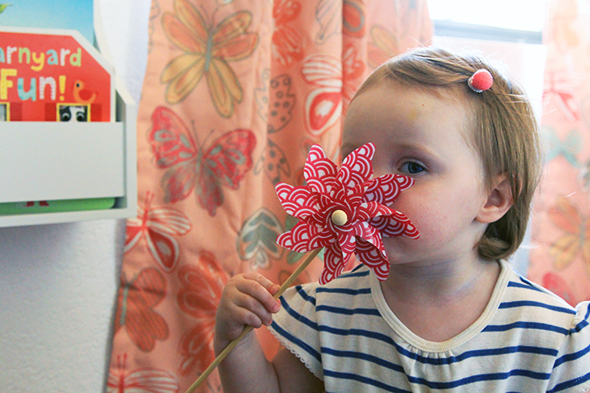 I patched the walls with drywall mud where we had taken down the too-big and busted up shelving, and I primed and painted the walls Chantilly Lace (my all-time favorite white). And then it was time for the fun part – the organizing and decorating!
The girls and I went shopping together and we were thrilled to finally have a reason to pick up some of the Pillowfort products at Target. I'm sure you've seen the adorable displays in the stores! SO many cute, cute products. The coral pink, neon yellow, mint green and happy lilac colors paired so well with the vintage rug I put in the closet and the bright white walls.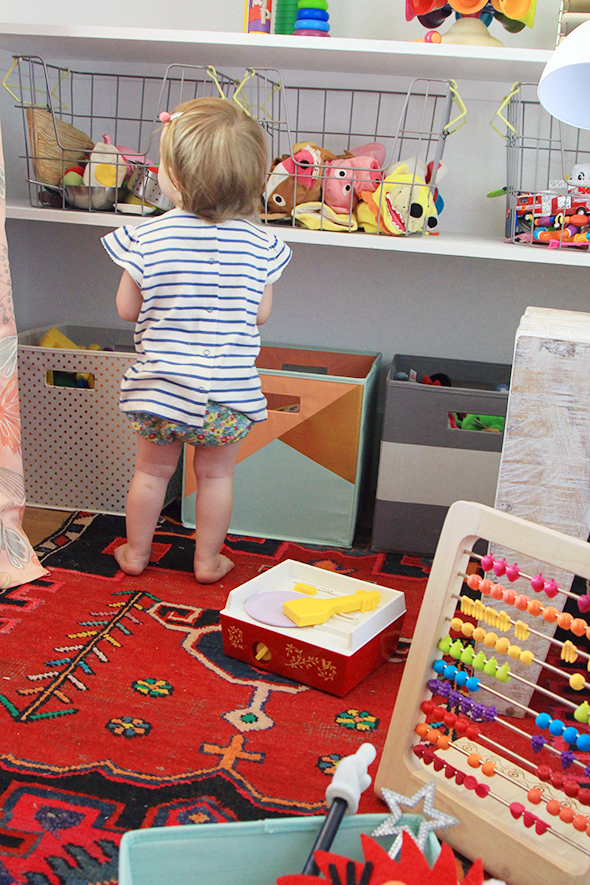 There are a ton of beautiful patterned fabric bins and cute wire metal bins from the Pillowfort line that made it easy to sort the small toys into categories like Legos and wooden blocks and animal figurines.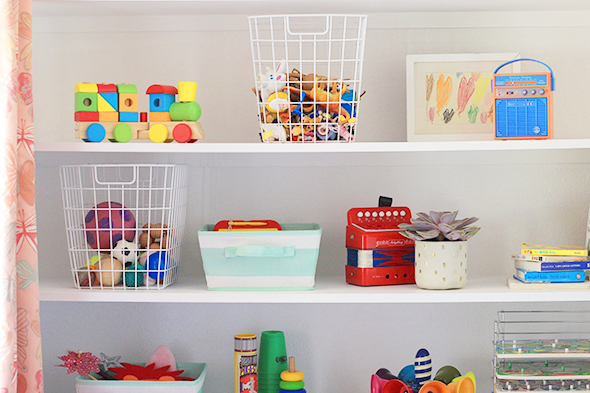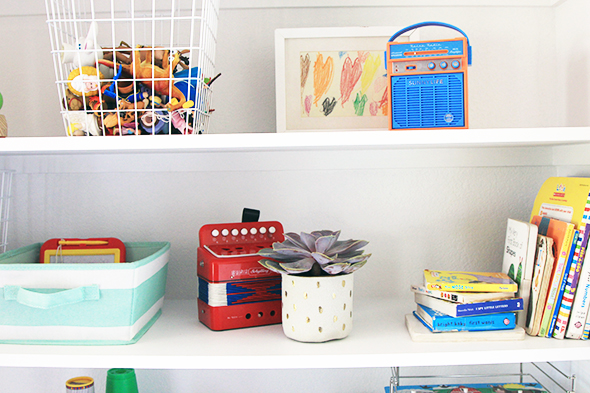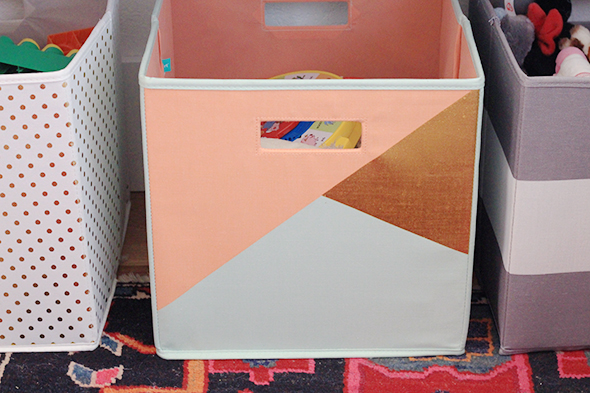 I LOVE these metal wire ones with the drop fronts that make it easy to put away items without even moving the basket! They are stackable too! I thought about grabbing a few more of these to mount directly to the wall for dress ups storage.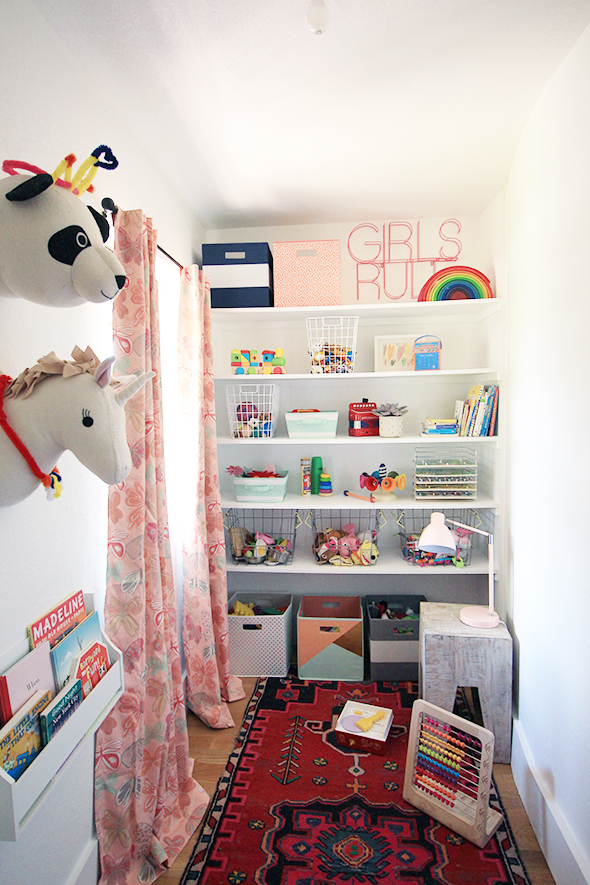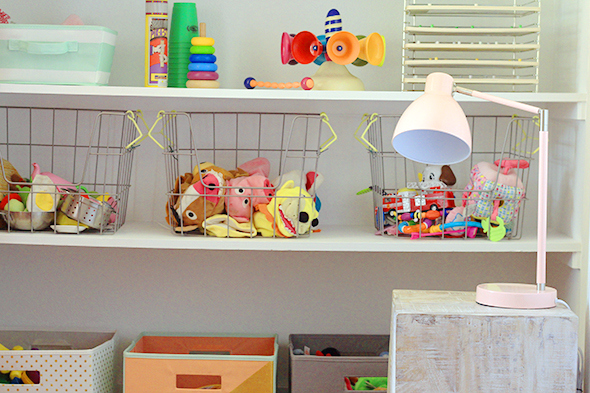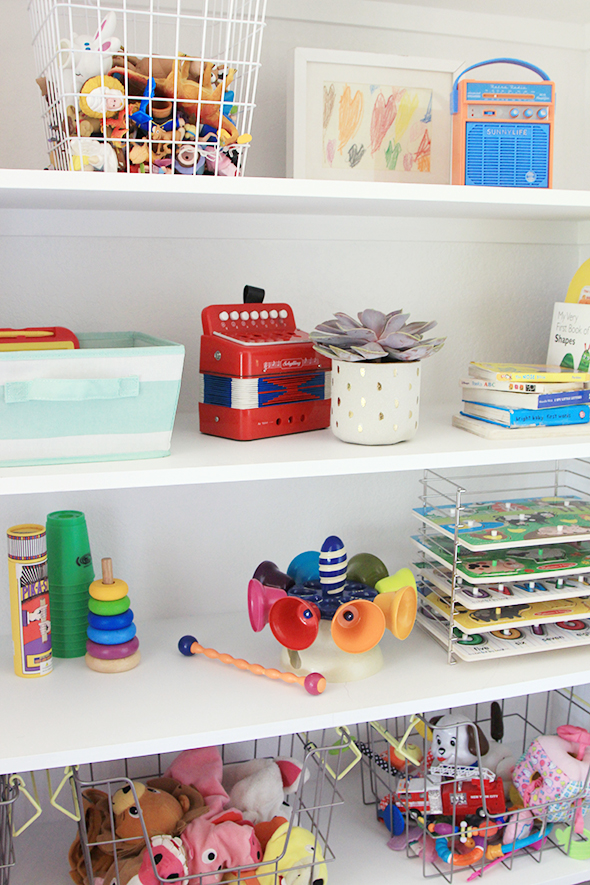 On the window wall, the girls chose a panda and a unicorn to hang up (they had to make them pipe cleaner tiaras and necklaces first though, naturally!)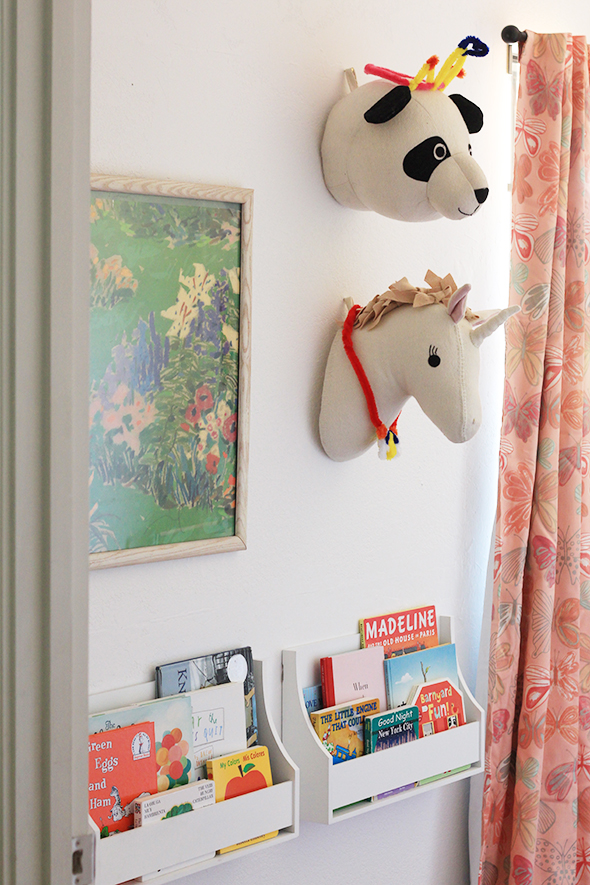 I also hung up a vintage pastel and a heart marquee sign (that has an auto shut-off after 3-4 hours! High fives.)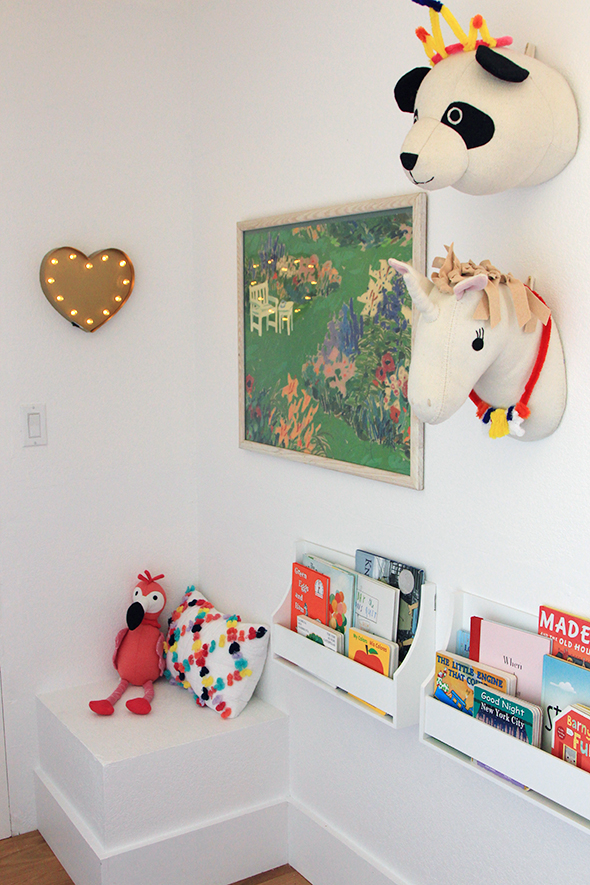 We have some blue bookshelves in the playroom that work really well for the big girls books since they can easily reach them. But I picked up two of these tiny kid bookshelves to mount down low to put Margot's favorite books out on rotation.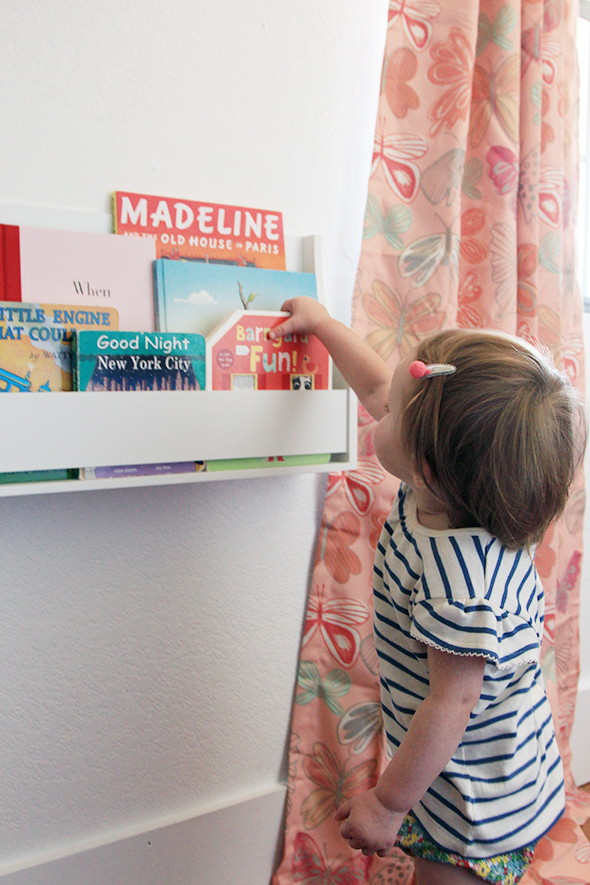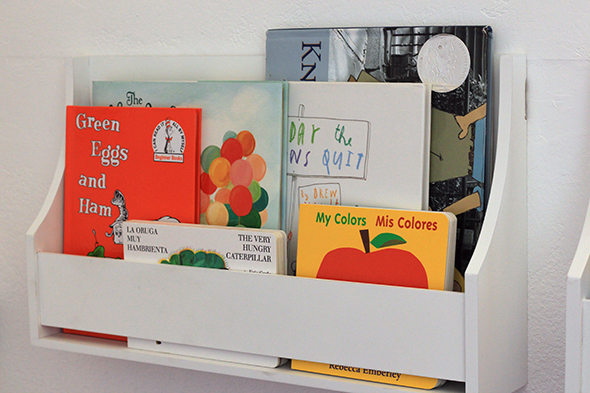 white hanging bookshelves  //  GIRLS RULE wire sign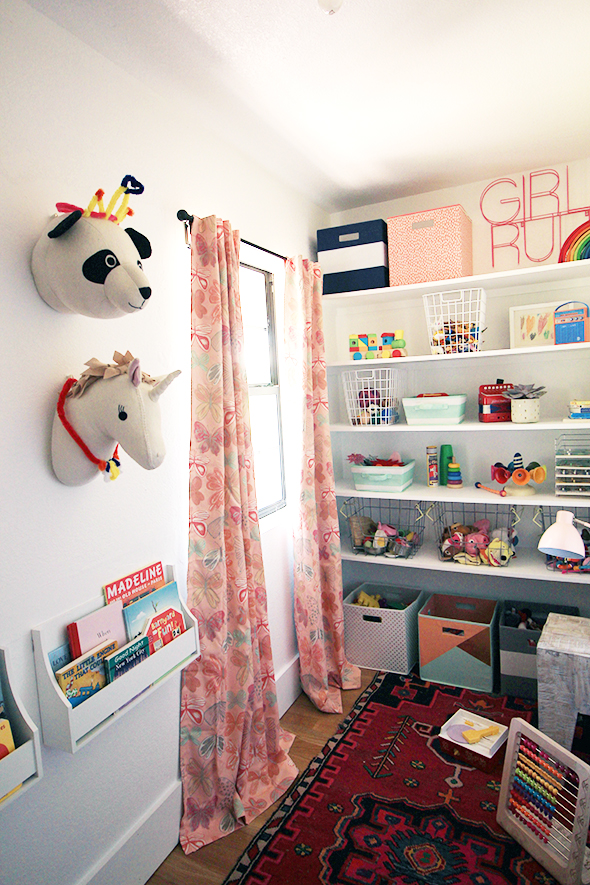 The light filtering curtains were another fun addition! I love the sweet butterfly pattern and that they are basically black-out curtains (makes nap time about a million times easier!)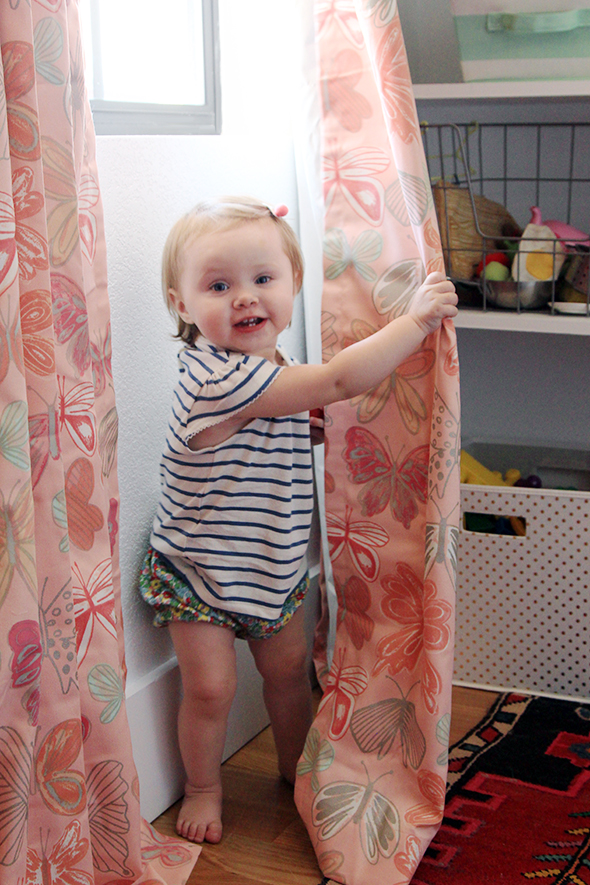 I love that this little space works and feels SO much better now, but my very favorite part has been how much the girls love being in here! And cleaning up has been a breeze for them, now that everything has a place.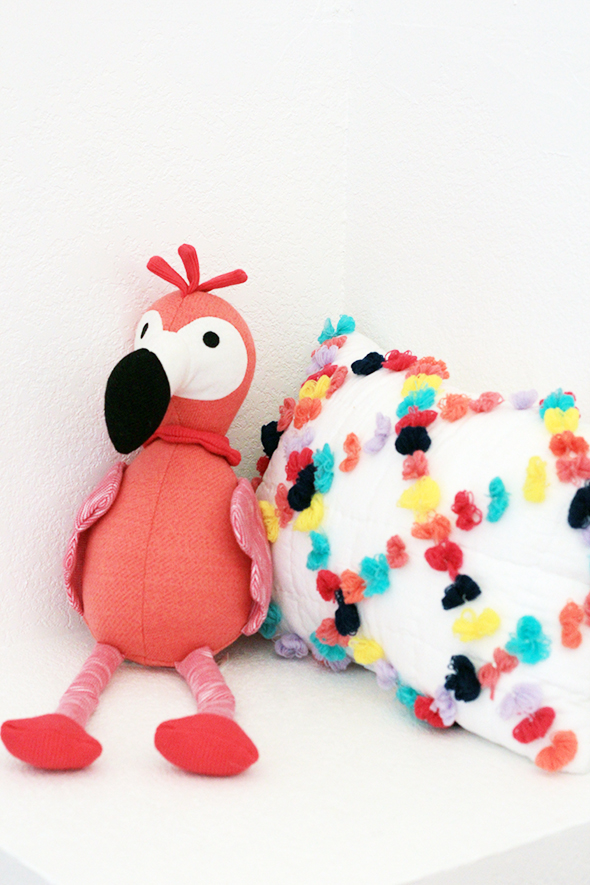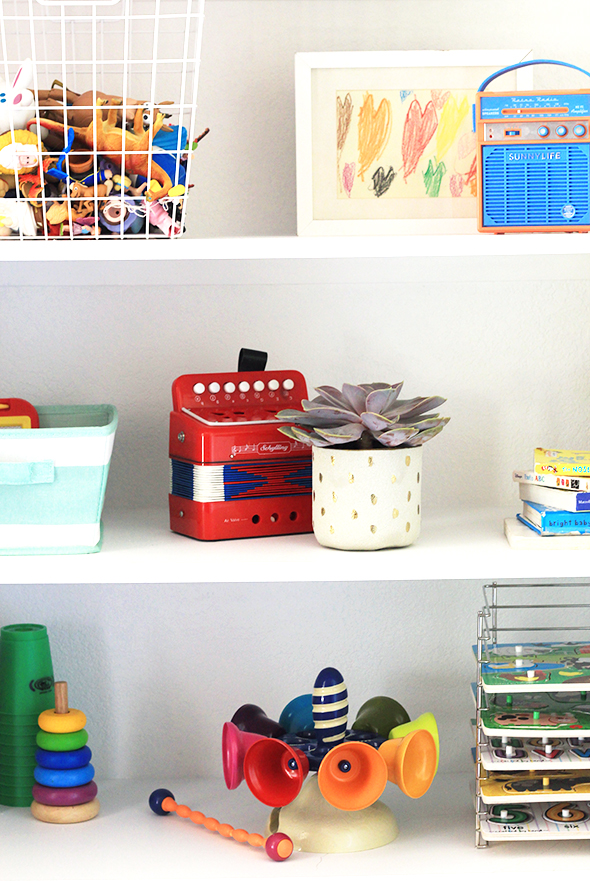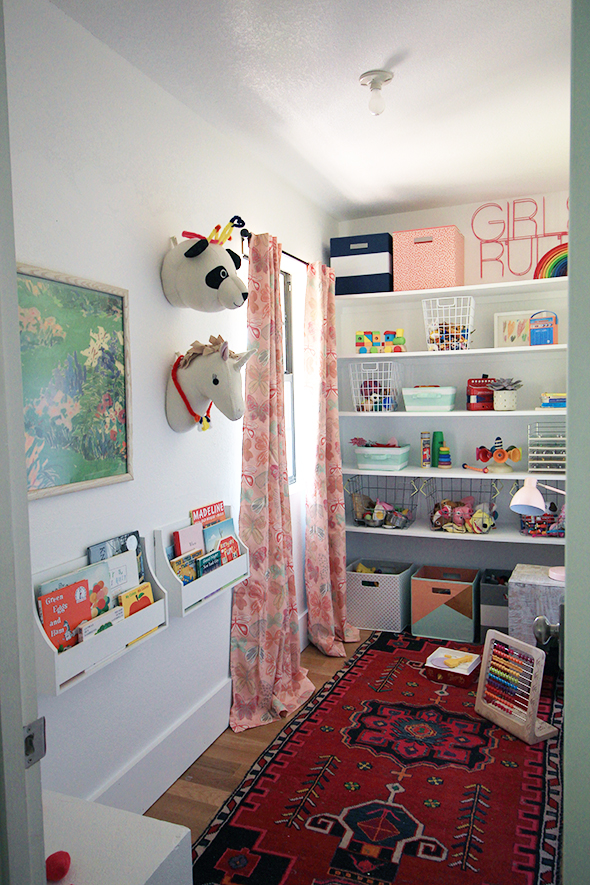 Here are a couple of other favorites from Target's Pillowfort line that my girls have been saving up allowance money for. They really want to put a little activity table in the playhouse and we've been eyeing these adorable little mint chairs!!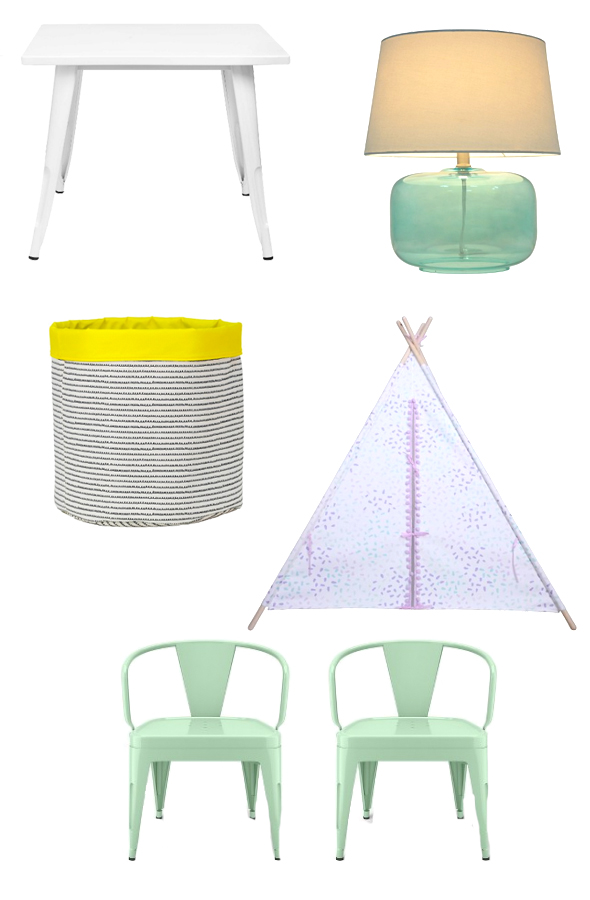 Metal Kids Table  //  Green Glass Table Lamp  // Squiggle Canvas Bin  //  Lilac Teepee  //  Mint Kids Chairs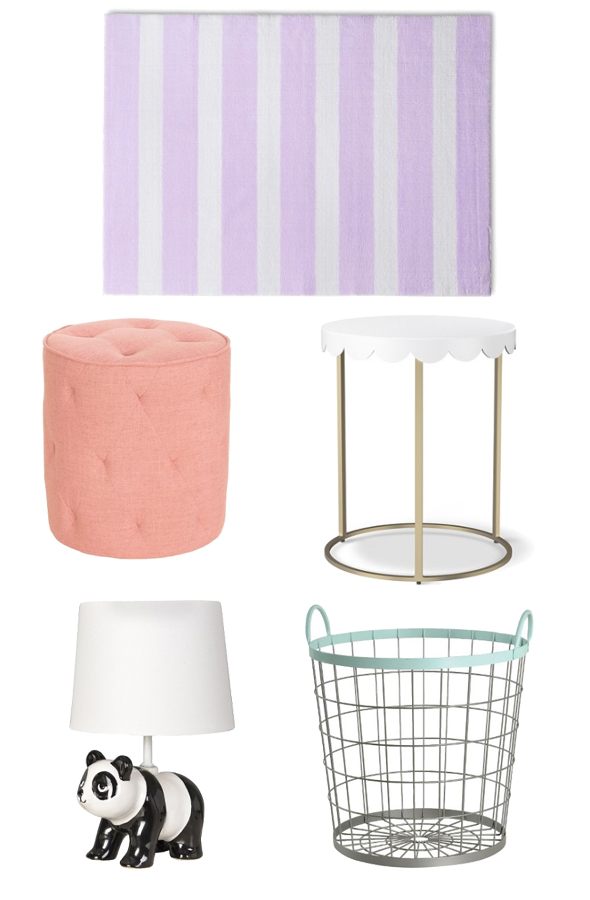 Lilac Striped Rug  //  Tufted Ottoman  //  Scallop Side Table  //  Panda Lamp  //  Aqua Wire Basket
This post is brought to you by TargetStyle. Shop the new Home collection in stores and online.