Happy New Year, friends!! How are you? How was your holiday? I'm back in the saddle again today after taking the last two weeks off and I'm feeling rested and ready to tackle 2016!
Before signing off, I threw a little offsite party for the women that work for me. I love these ladies to the moon and back. They have buckets of talent and they work tirelessly. I think we're all really hitting our stride with client work and I'm so happy to share with you what we've been working on the past few months.
(left to right – Megan, Carolyn, moi, Kayla, Kate)
We went to one of our favorite restaurants, The Henry, to kick off the holiday. The food is yummy and so are the interiors!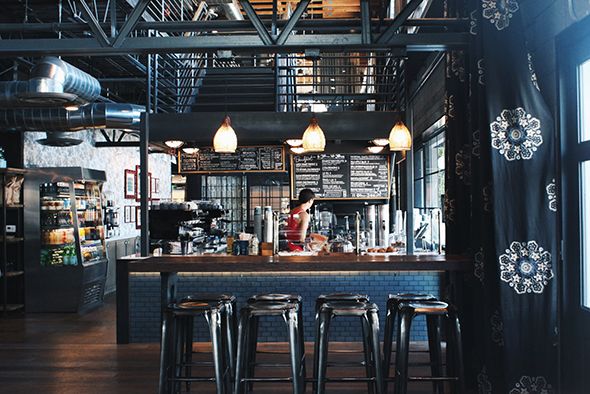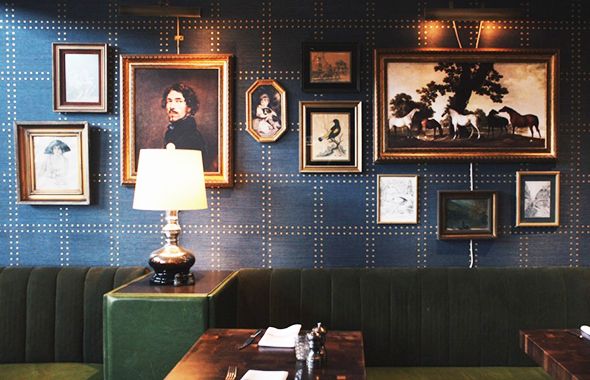 images
The bathroom has the prettiest tile and it was so fun to see the
Kohler trough sink
we're using in one of our projects! It's amazing!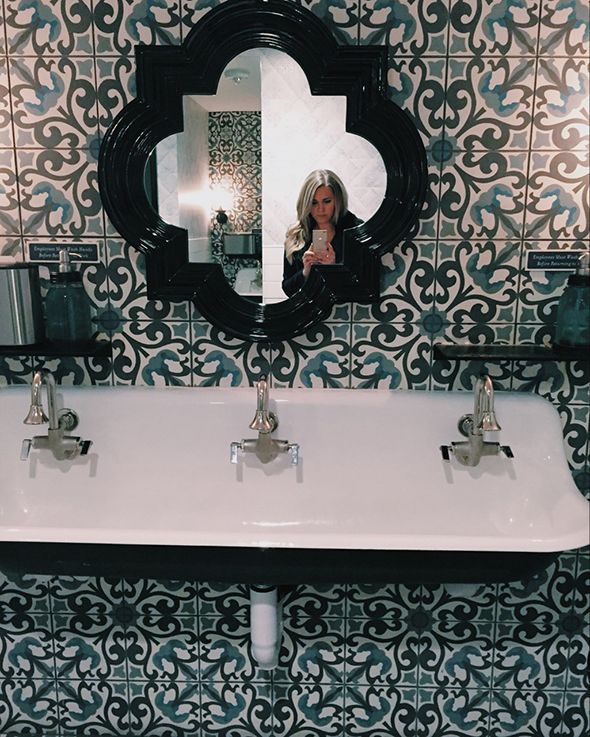 I tried not to do any work during the break, but I had a Domino deadline to squeeze in before Christmas. I needed a biggish tree for the shoot and my girls helped me find a great kumquat tree at a local nursery. I planted it in a basket for the shoot and it was like a dream come true. :)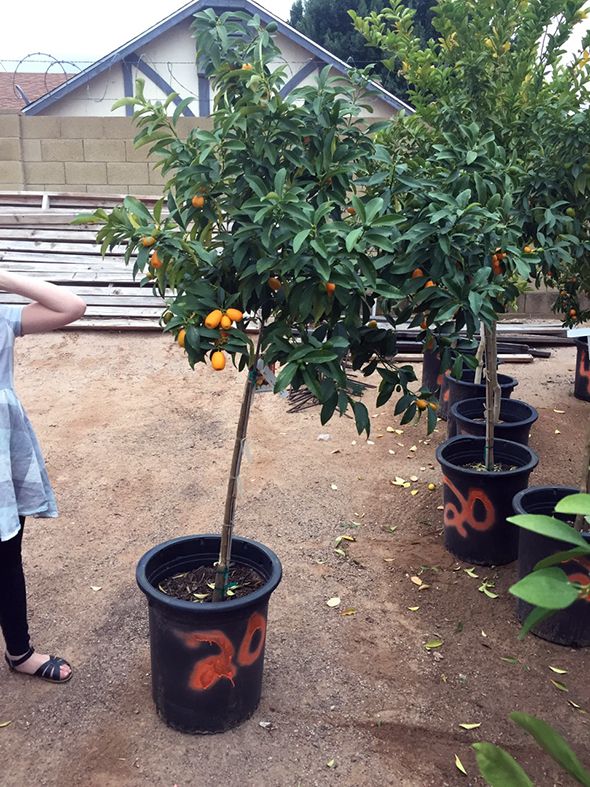 I also grabbed a flat of green and red succulents to give as neighbor gifts in hand-painted clay pots. I thought a break from sweet treats would be welcome for both my neighbors and me!
It's so crazy to me that my sweet Evelyn is six years old now. This girlie has been nothing but pure joy since she showed up unannounced at home! We celebrated her birthday early this year (the 24th is always so jam-packed, poor thing!). We went to a trampoline park for her little party. Have you ever been to one? It is so much fun to do flips and obstacle courses, but Michael and I could barely walk the next day! So worth it. :)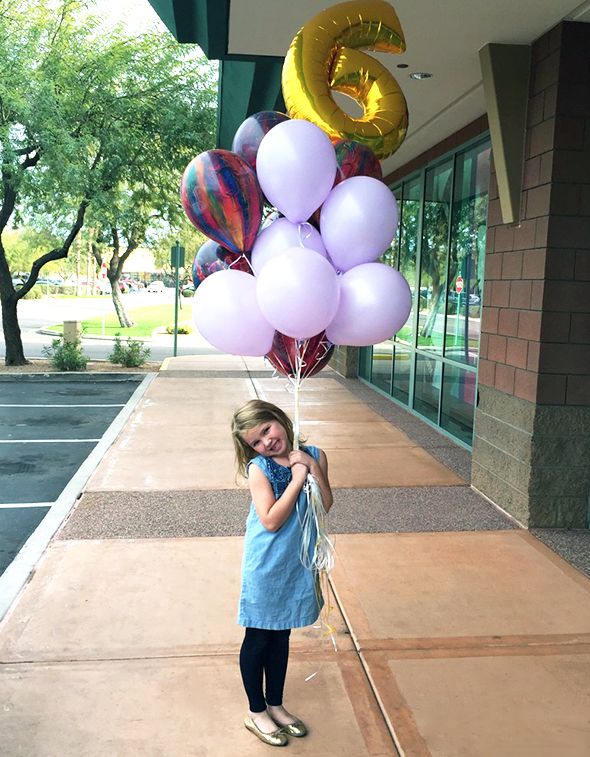 We had a really great Christmas. It was pretty chill – we mostly just sat around with family and played games and ate, and bruised our tailbones trying to get the hang of that dang hoverboard. Somehow my girls all figured it out in about 0.3 seconds but it took me all day. :) We also tried to spend as much time outside as possible this year. We did a few little hikes, including to this area that was featured on Snippet and Ink. Aren't our mountains beautiful here?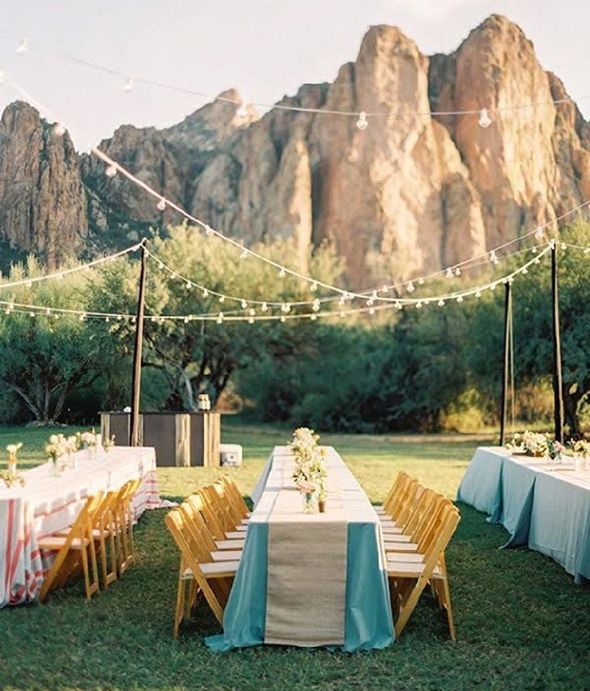 After Christmas, the girls headed up to my mom and dad's house and Michael and I stayed home with Margot. We did some big organizing projects and made plans for a mini kitchen makeover that I want to do this year. It's been more than two years since doing our semi-temporary fixes (like
painting the floors
and doing the
concrete overlay on the countertops
), and I'd like to invest in something a little nicer this year. We won't be breaking any banks though. I found a practically new Viking fridge on Craigslist for an amazing deal (it was in a gym kitchen!) and the marble I'm looking at costs a fraction of the price of granite. Can't wait to share all the details!
We're thinking of doing a slate floor in the kitchen, laying it right on top of the existing tile to make it flush with our wood floors. While I was out shopping for some good slate options and I found these new pretties at
Floor & Decor
. I loved these 4″ white marble hex tiles!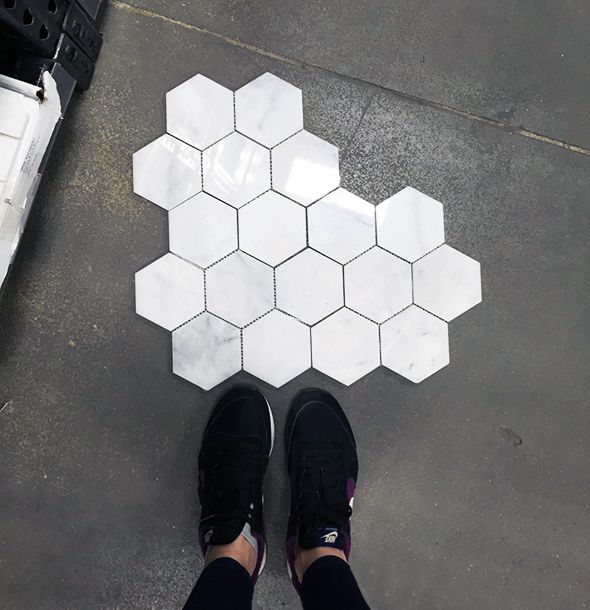 ((Also, those Nikes above are my favorite errands-shoes right now. So, so comfortable!))
This
elongated white marble herringbone tile is also SO GOOD. I'd love to use this on my kitchen backsplash, but I think I'm going to do a herringbone pattern for the floor tile. So maybe I could use the white in the studio bathroom then?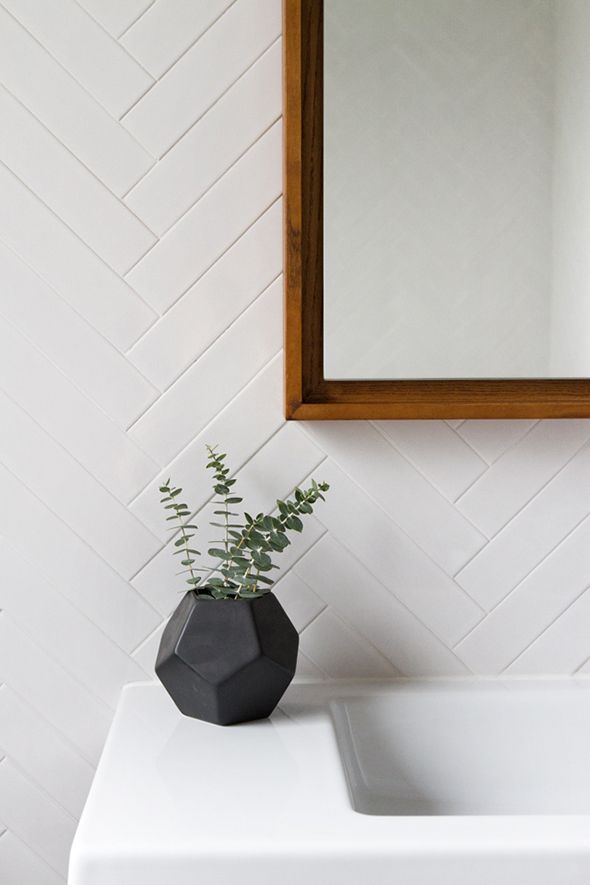 Michael and I headed up to my parents' house in Snowflake for New Years. It's so nice to have a place to easily get away to! We played in the snow with the girls and watched movies and did a little salvage yard shopping. There's a place called Lamell's in a nearby town, Linden, that takes a little bit of digging, but has some hidden treasures for sure!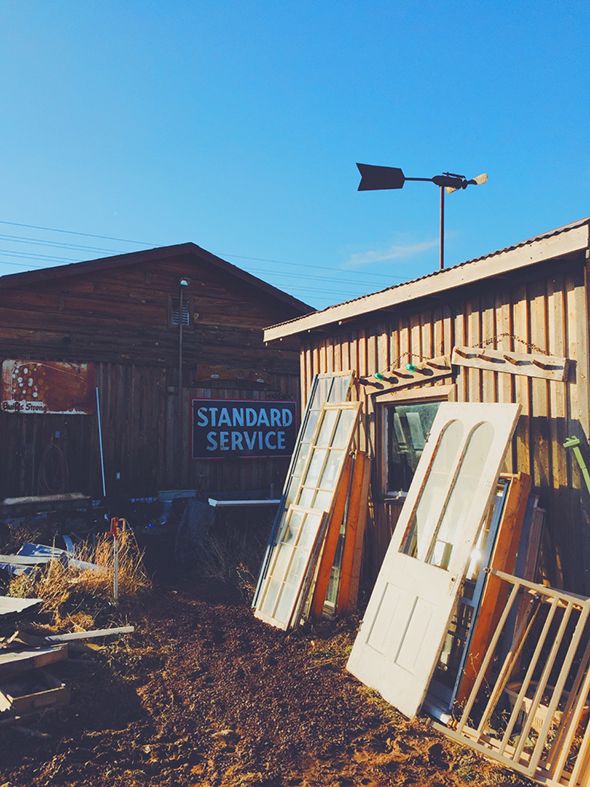 The owner drives to farmhouses in the midwest and salvages beautiful old windows and doors to bring back and sell at his yard. I had a blast digging through these piles! I found a pair of 100 yr-old doors that I want to use for
my pantry makeover
for only $40! It was such a fun way to end the weekend.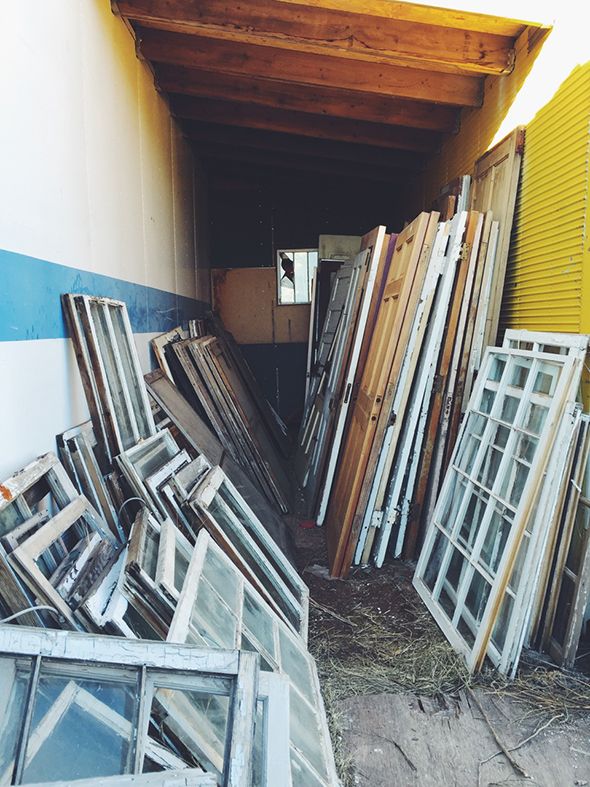 I have big plans for 2016 and I'm SO excited to get going! Thanks for sticking around for another year! xo