The latest Domino is on news stands now! My story for this issue is all about how to make an upholstered bed using just your box spring and some furniture legs. I love how this project turned out!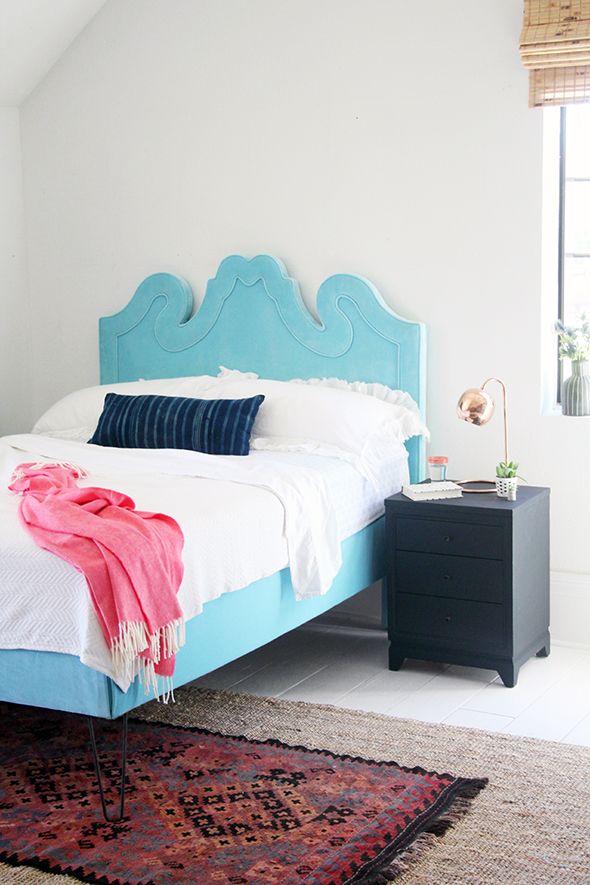 The directions are on
pages 96 and 97
, but the basic idea is to strip your box spring of any extra plastic corners and then upholster the boxspring with whatever fabric you want. I used the scraps of velvet I had left over from the headboard upholstery project. Then you just attach furniture legs to the corners.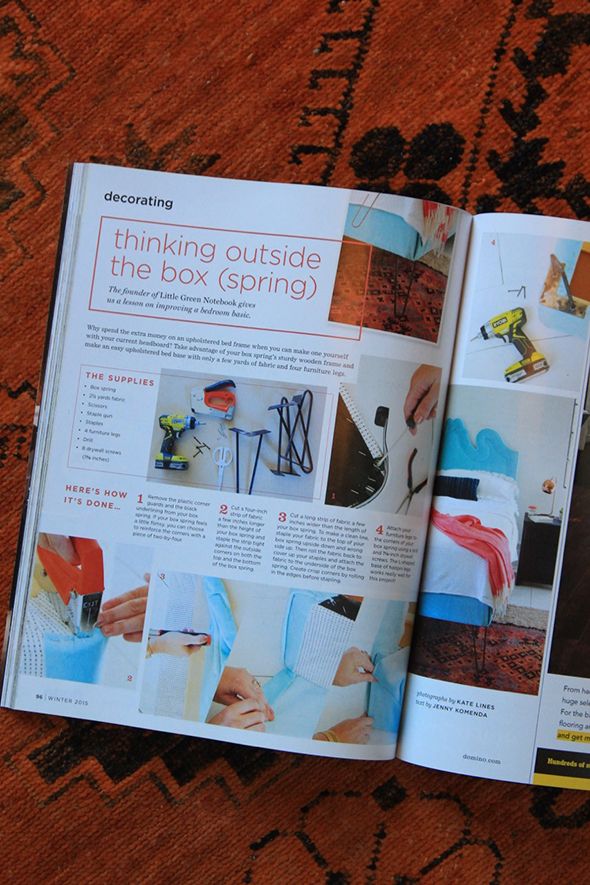 I bought the hairpin legs at a local shop called Modern Manor but you can find them in
lots of Etsy shops
. And really, you could use any type of furniture leg you'd like. If you needed to reinforce the corner of the boxspring for more places to attach the leg to, it would be easy to add a piece of 2×4 or 4×4 to the inside corners.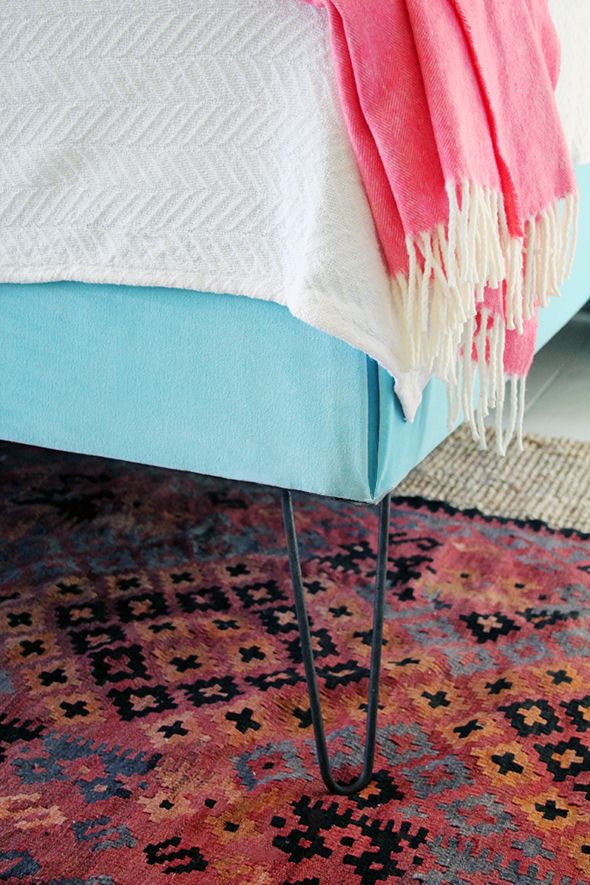 Fun and easy, right? Grace sleeps on this bed every night and it's held up great for months now. I love that we got the look of a matching upholstered bed frame for basically no money!