The kids don't think my white tree counts and they have been begging me and Michael to get a fresh Christmas tree this year. But somehow it's the middle of December already? And the big, pretty trees are SO expensive. We saw a gorgeous tree while driving by a lot a few weeks ago and it was $250! Yikes.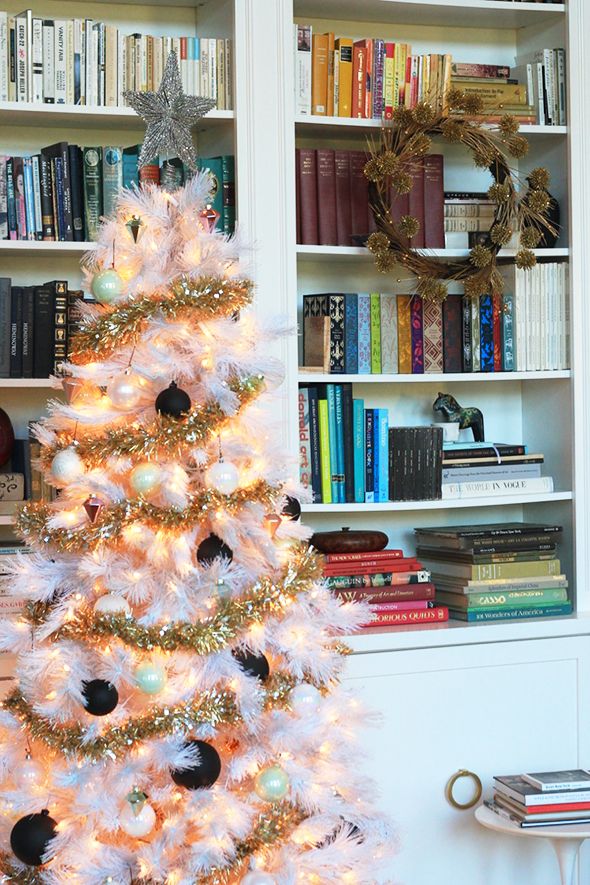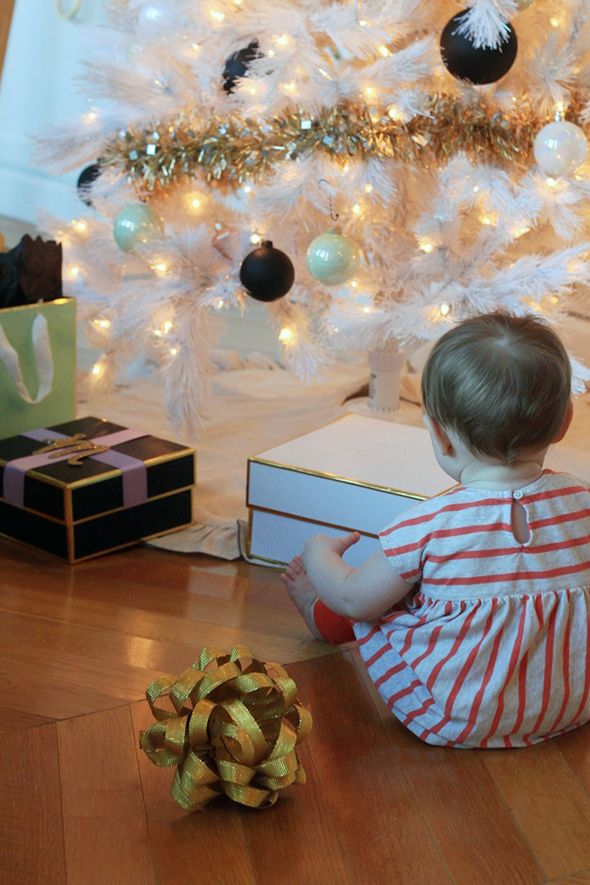 If you're like me, and you missed the official window of time where it makes more financial sense to invest in a giant real Christmas tree, consider buying a smallish 2-4-footer that hasn't been cut. Throw it in a short basket on top of a pretty table and you're all set! This tree from Lonny has my heart. It's the perfect amount of sparse/organic – so it actually looks real! But it still has enough foliage to hold on to some pretty ornaments. Bonus points for it being up off the ground and Margot-proof!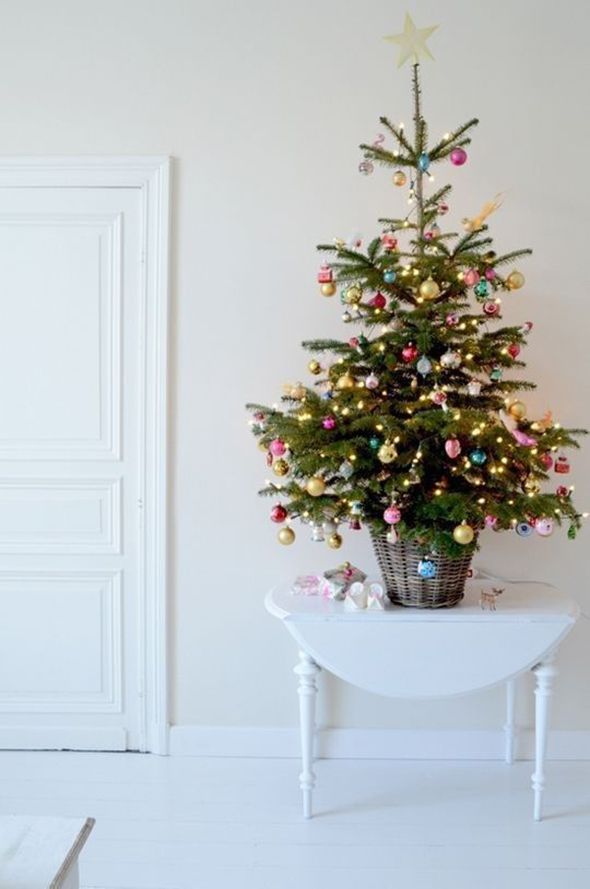 When the New Year comes (which will feel like approx five seconds from now, promise), it will be a breeze to take down and either recycle it on tree pick-up day (which is sort of a bummer, right? – pretty wasteful), or plant it in your yard if you bought a potted one.
Here's to Christmas decorating ideas that are EASY and save money, and best of all, that help us look less Grinch-y to our kids! *high fives!*
PS An even simpler idea – hang ornaments in an oversized arrangement of evergreen boughs! I am going to swing by the lot by my house to see if they have any loose branches to buy…