Hi guys! – Just a quick update for the locals planning to come to the Home Depot DIY Workshop tomorrow. I wanted to clarify that we won't be making the lighting DIY I shared last week, although I'd be more than happy to help you find and even make the structure tomorrow at the Tempe store on Baseline. The lighting workshop, which starts at 10:00 am, will be lead by the store's DIY workshop leader and I'll just be there to talk a little bit and mostly just hang out with you all! :) We'll be talking about using different types of lighting and bulbs in your home and sharing tips on how to switch out old lights for more energy-efficient ones. Hope you can come!
________________
I really love getting emails with links to your projects. Meghan Morrow sent me this stenciling project she did in her home and I LOVE how it turned out! Her husband is in the Army and they live on base, so they move a lot. She had been dying to use Albert Hadley's Fireworks wallpaper (made by Hinson, distributed by Donghia) in her home for years, but it didn't make any sense for them to invest in that kind of installation.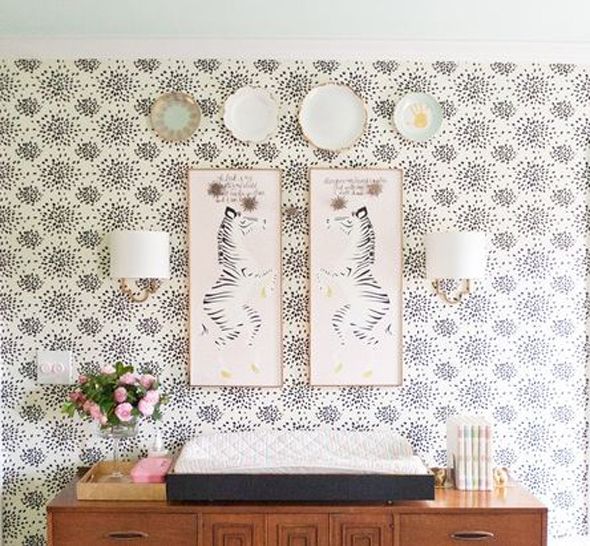 image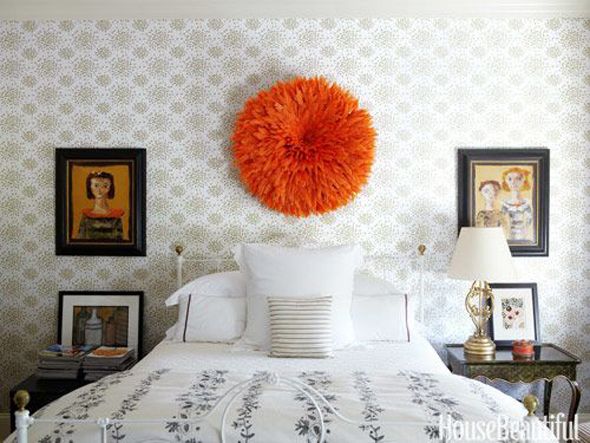 House Beautiful
Meghan bought a quilting stencil at a craft store and made her own version of the pattern with a sharpie and an X-acto knife!
She mentioned to me it was a little time-consuming, but aren't the results worth it?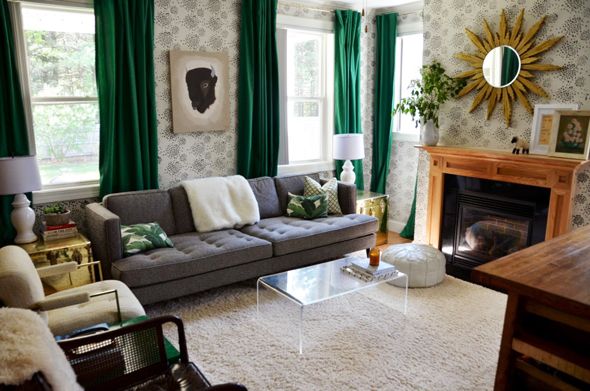 We've been working on a stenciling project here at my house and I can attest that it can be a little tricky to get crisp lines on every repeat. It seems like the secret though is to not use too much paint and to keep both the stencil and the brush very clean.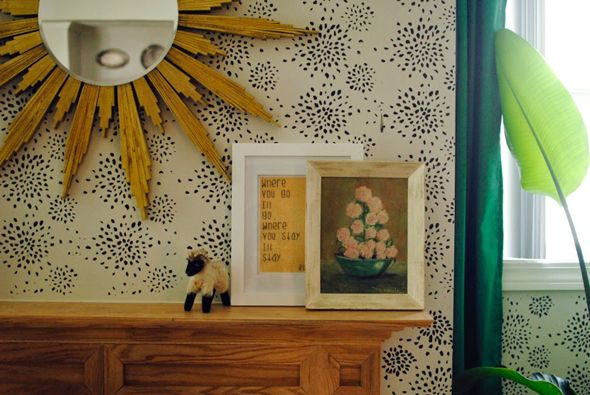 Remember that mirror project above? Meghan used this tutorial to make her own sunburst mirror. So many great DIYs in one place! I'm obsessed with her green curtains, too.
Check out Meghan's post for all the details!