We get very bright, full sun in the library for the first half of the day, so I've know for a while that we were going to need to invest in black out curtains and shades for the front rooms.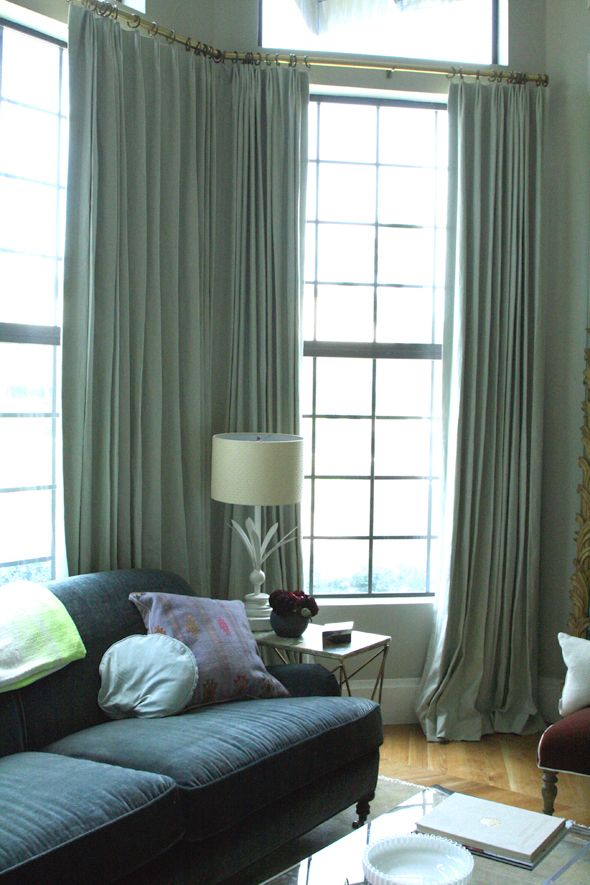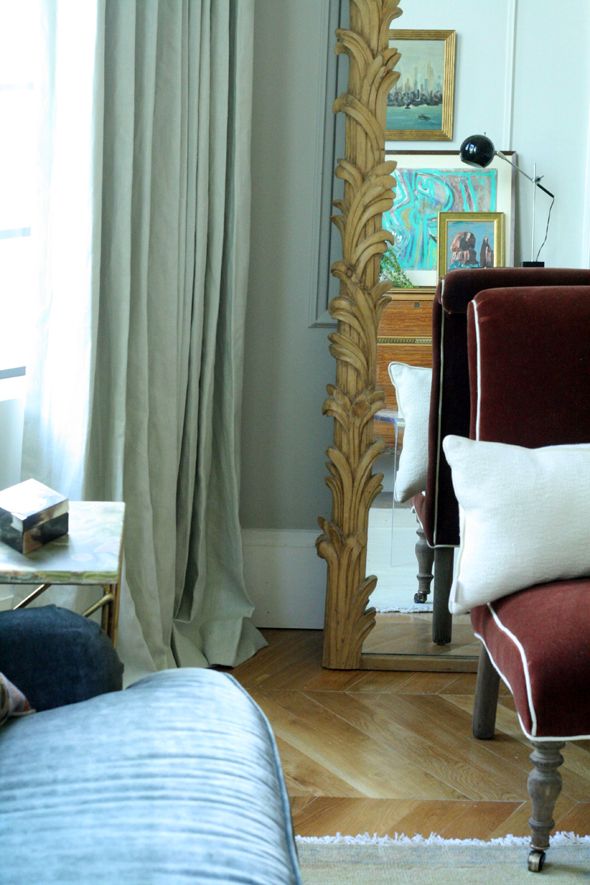 I've held off and held off (because I knew they were going to be an investment and I wanted to be really, really happy with the color and fabric). Then I started to notice a little bit of sun damage on the mohair sofa and that was enough to get me moving. Plus, I felt like I had made enough other decisions for the adjoining rooms (new paint color for the music room, new rug for the library and music room) that I knew what color direction to go in for the curtains.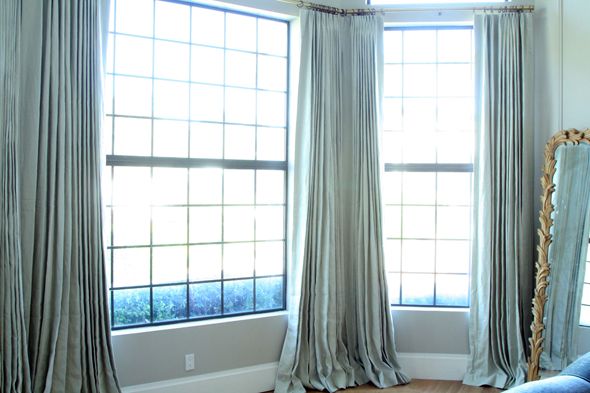 I ordered the curtains from Loom Decor and I seriously could not be more happy with how they turned out. The fabric I chose (the Lush Pure Linen in Dew) was an in-stock fabric, so it only took TWO WEEKS for the custom curtains to ship (and shipping was free!), which was such a huge help with the Domino shoot deadline looming. My local seamstress had quoted me five weeks (which seemed pretty ridiculous – it meant I basically I would have picked them up, like, today! yikes.) I told the Loom Decor people I was in a rush and they were so, so happy to get me everything asap. So nice of them! It was pretty much like Christmas morning when I opened up the carefully packaged curtains. The panels were perfectly constructed and the fabric has a really great color, weave and weight.
I decided to go with black out lining and two-finger Euro pleats for the curtains. I like fan and Euro pleats the best – I think they are formal looking without being too fussy, and they help the fabric fold beautifully.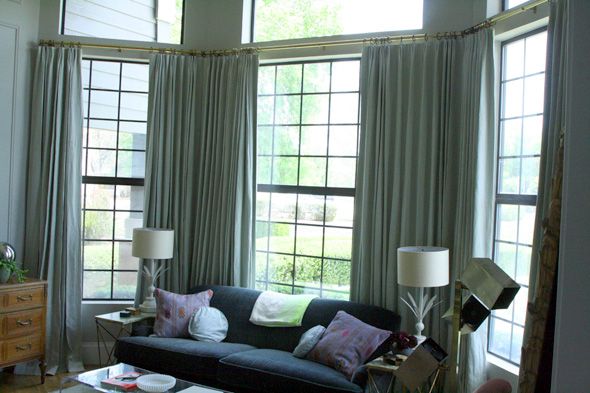 It is so nice to be able to close the curtains at night so we have privacy and then sun protection in the early morning. We hung the curtains on these brass Restoration Hardware rods that I got on sale a few weeks ago at the outlets. I love how simple they are.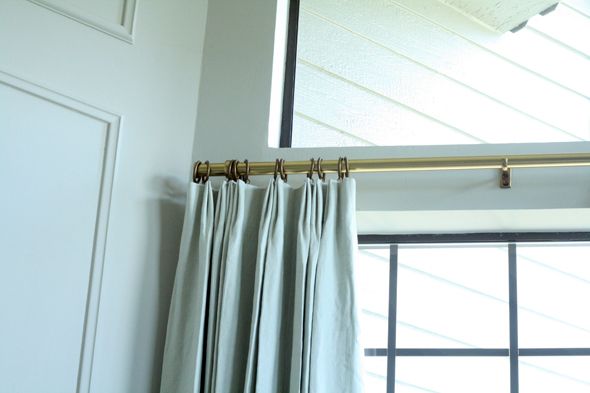 I alway have curtains made at least an inch or two too long, so they puddle just a bit. I wanted these to be a little more puddled, so I went with a 2.5″ addition to the finished length.
It's crazy how much the curtains help this room feel finished! I loved the open look of the windows before but now I can't imagine living without these curtains! Big game changer.
Loom Decor, which offers up all sorts of beautiful soft goods like pillows, poufs, bedding and window treatments in all sorts of gorgeous fabrics usually only available to the trade, was really excited to offer up TWO $100 gift certificates for LGN readers today! Just click here to enter. Good luck! (and thanks, Loom Decor!)