Thank you to the locals that stopped by the lighting DIY Workshop that I partnered with the Home Deport on last weekend! I LOVED meeting you and it was great to get tips from the on-site lighting expert about how to increase lighting energy efficiency. It's a topic I've been sadly pretty ignorant about until recently. We have a lot of CFLs in our house, but the Home Depot guy encouraged me to look at their LED offerings while I was at the store on Saturday.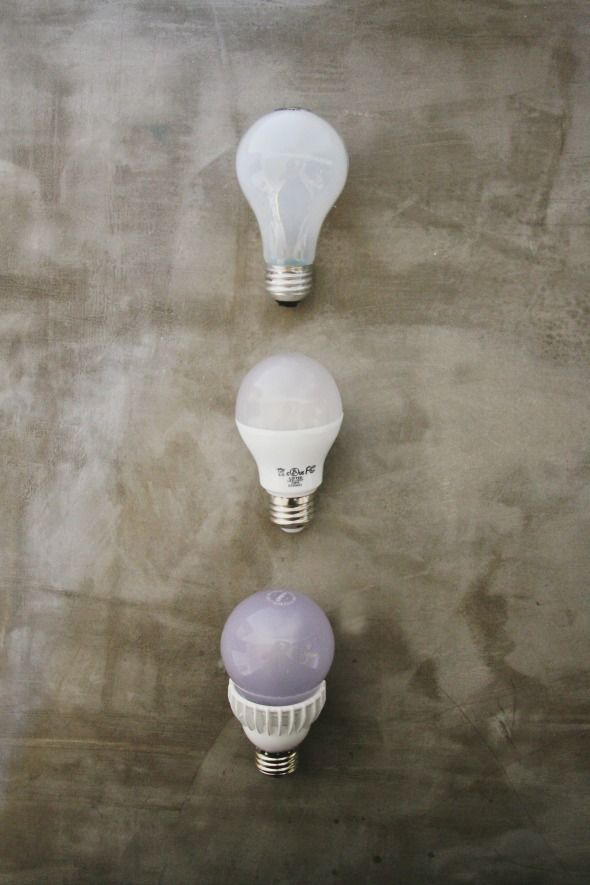 I think it sort of stinks to have to drop $8-16 on just a single bulb, but how crazy is it that LED bulbs last for literally 20 years and they use a fraction of the wattage that an incandescent bulb uses?!
I picked up a pretty expensive (almost $16!) Cree bulb that has a new technology that's supposed to help colors read more correctly, which has been my main complaint about LED in the past. I also bought this Ecosmart two-pack as a cheaper comparison that brought the price-per-bulb down to about $8. And I threw in to the test group an incandescent I already owned for good measure, just because I was curious. All of the bulbs were Soft White in tone and 60 watts or equivalent.

I'm sure there are some in-between option too. I just picked up what jumped out to me. (What have you tried and liked?)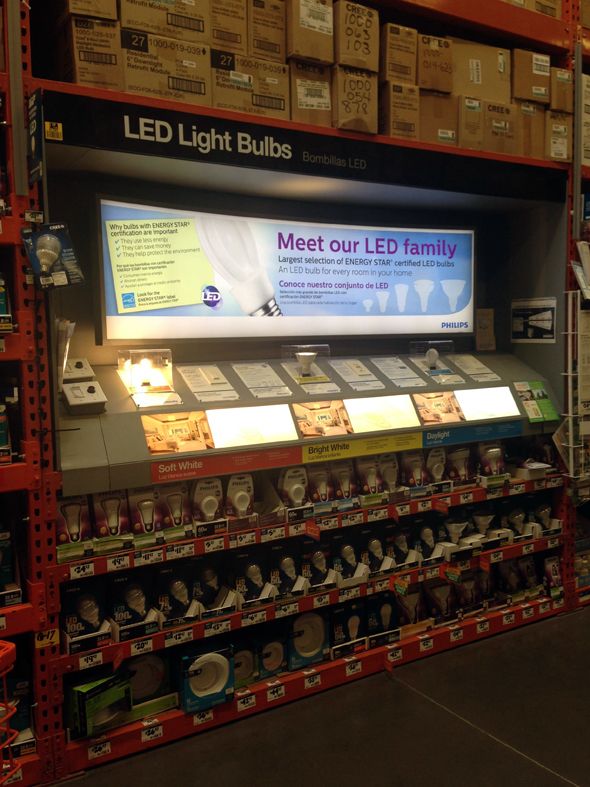 Well, here are the results of my extremely technical and super scientific light test results! ;)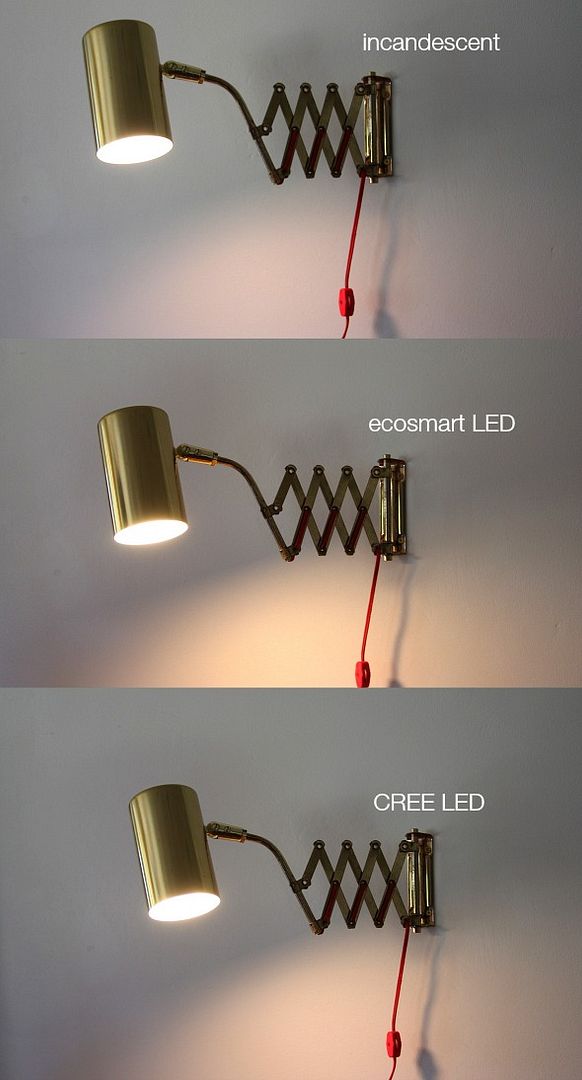 I actually really liked the tone of the most expensive LED bulb (surprise, surprise), but really the Ecosmart brand wasn't bad at all. I'd probably use it in bedrooms or for fixtures we use a little less. And actually I've read that it's a good idea to switch over to the more expensive bulbs over time to help spread out the initial expense, but that you should put the new bulbs in your most frequently used fixtures so you can start the energy savings right away.
As a part of the workshop last weekend, Home Depot gave me a $100 gift card to give away today! Maybe you'll want to spend the gift card on a dozen or so new LEDs? :) To enter, leave a comment here on this post. I'd love to hear about what bulbs you're using and loving.
Contest ends next Thursday at midnight. Winner will be emailed. Good luck!
PS Home Depot has lots of great (free!) DIY workshops coming up! To see what your local store has to offer, check out the registration page here!