Sometimes I get really excited about a color or a fabric or a style of furniture mostly because it feels really fresh, or at least not too played out. I've been really drawn to shades of olive lately because they look new again to me! And I'm especially loving olive paired with pale blues.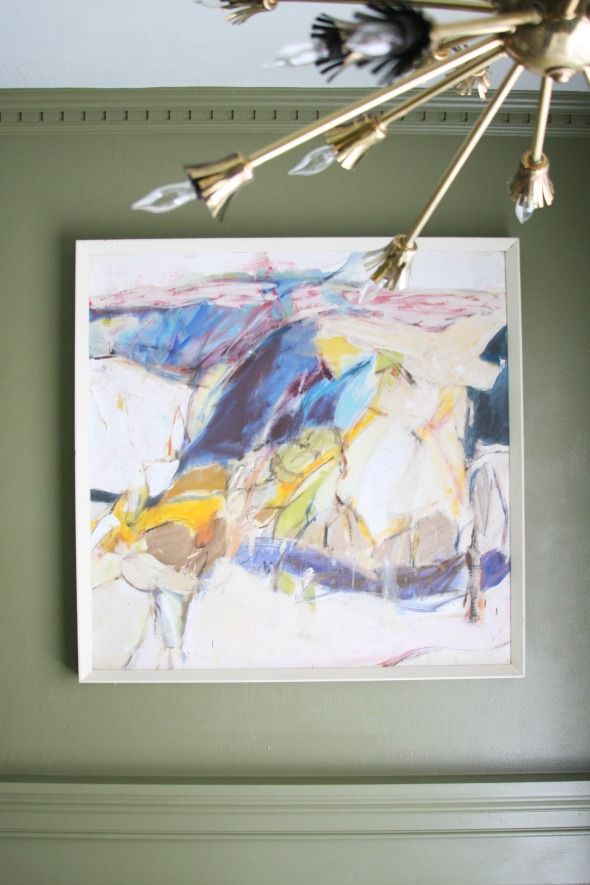 I have a post coming up where I'll share all the details on the millwork we added to the bathroom here, but I wanted to put up a few peeks now of the finished guest bathroom. I am SO happy with the room and the fresh color on the walls!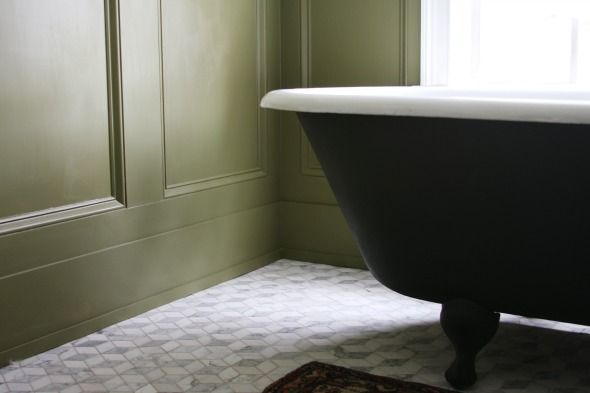 The brass fixtures also help to add back some warmth in the sink and tub areas. Oh, you guys – the sink turned out so well! I can't wait to share this with you soon! We are getting a new wide angle lens since the shot is almost impossible to get without one. Such a tight space!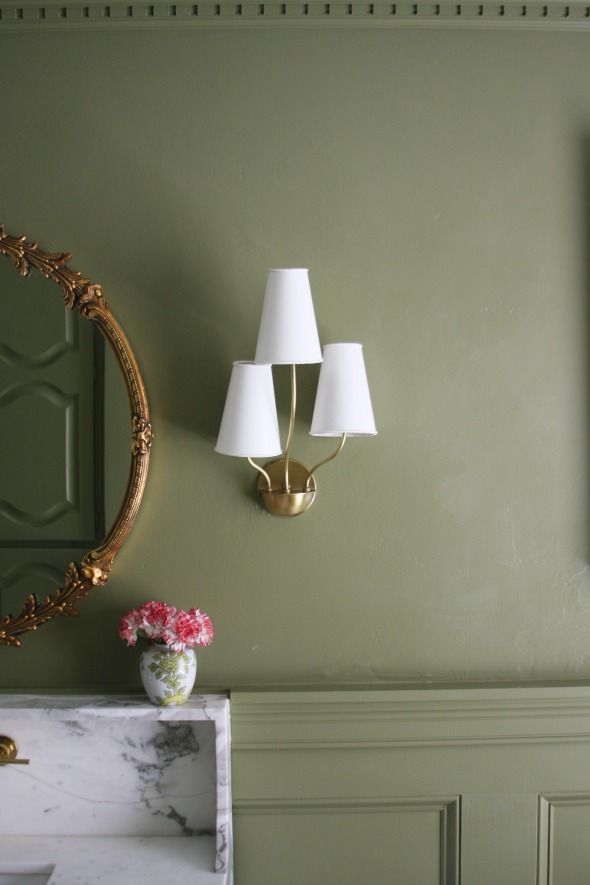 The wall color is Farrow & Ball's Olive and the ceiling is Pale Powder, a barely there blue, and I love the combo together! The blue is so subtle, and the olive color has plenty of gray in it, so it's not too Army green and not too dark, which I was a little worried about. I was able to round up some inspiration images beforehand that helped me feel better about just going for it. This one, from the (seriously great) book
French Accents
, really sealed the deal for me though.
I love that all the moulding floor to ceiling is the same color! So striking!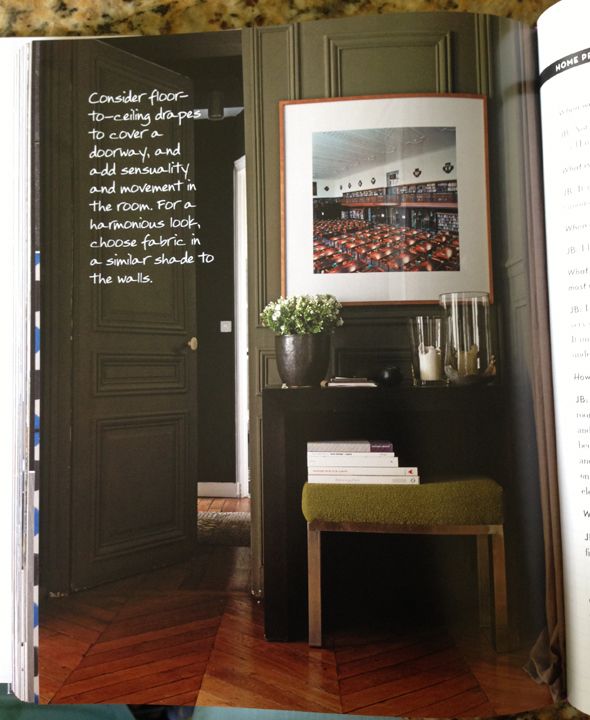 And remember this total classic from Domino? So good.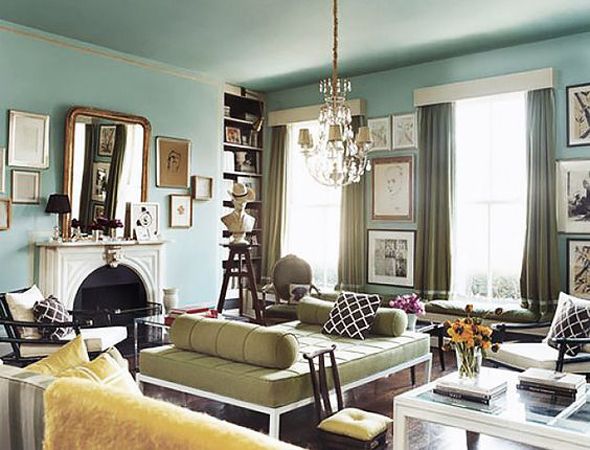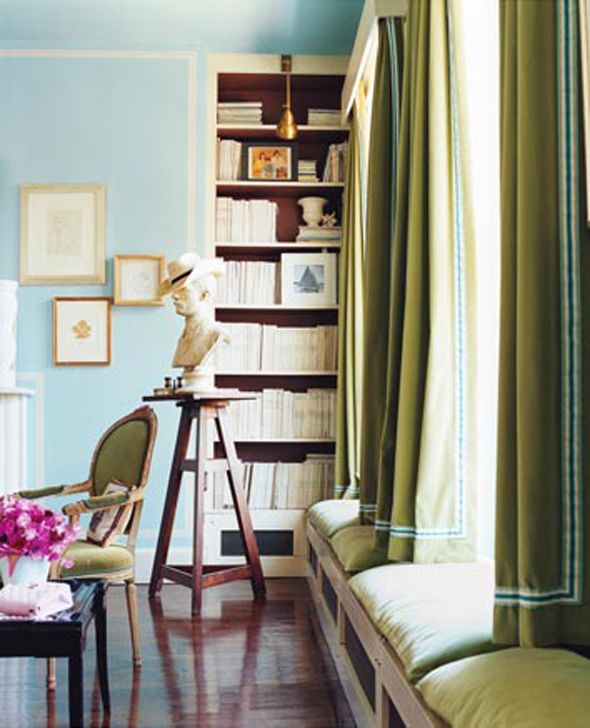 And further proof that soft blue and olive are BFF: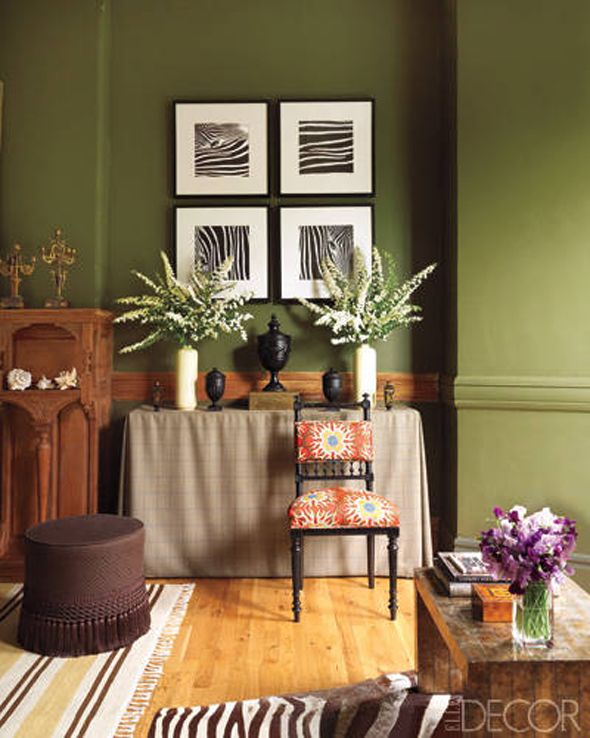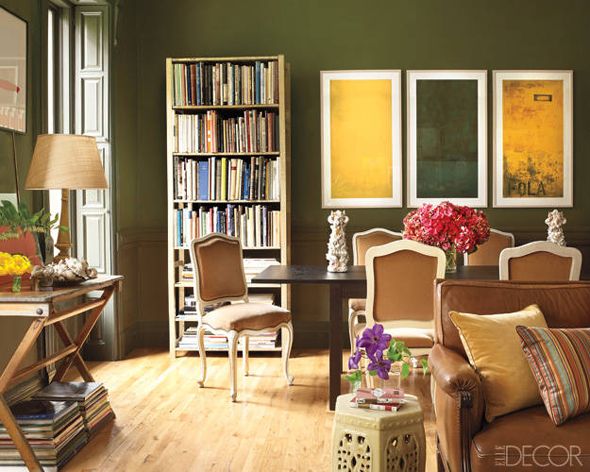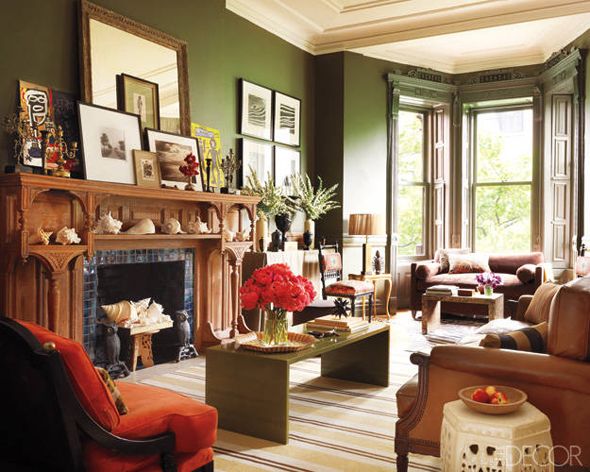 The great thing about paint is it's a pretty inexpensive commitment. So if I tire of the olive at any time it would be easy to switch it out. But for now, I love it even more than I thought I would! :)