I'm a big fan of painting tile as a quick fix. We painted our mudroom/kitchen floors and our laundry room floors not long after we moved in almost a year ago and they've held up surprisingly well! Occasionally we'll get a scratch or a ding that's bad enough to warrant pulling out the oil-based paint for a touch up, but that's only happened a couple of times. I used Glidden Porch and Floor paint in gloss for the kitchen and mudroom and I like that one best. I usually just get it color matched.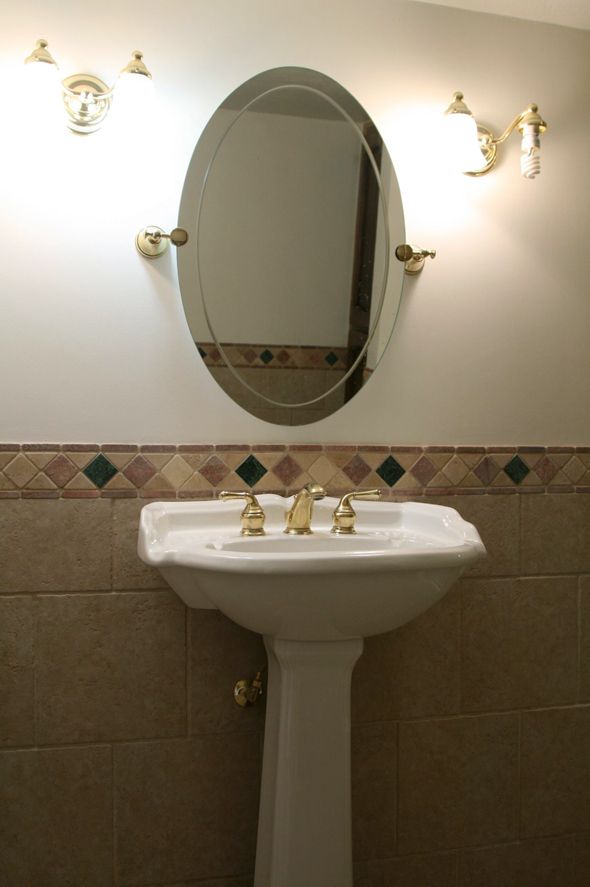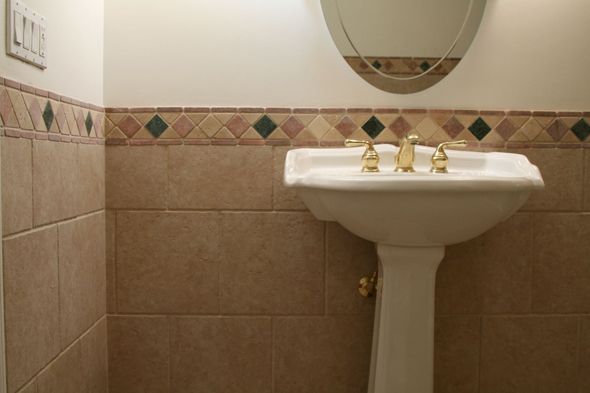 When I fixed up the studio space last month, I decided the bathroom needed a mini overhaul at the same time. I wanted to just dress it up as much as we could for as little as we could. (My favorite kind of project!).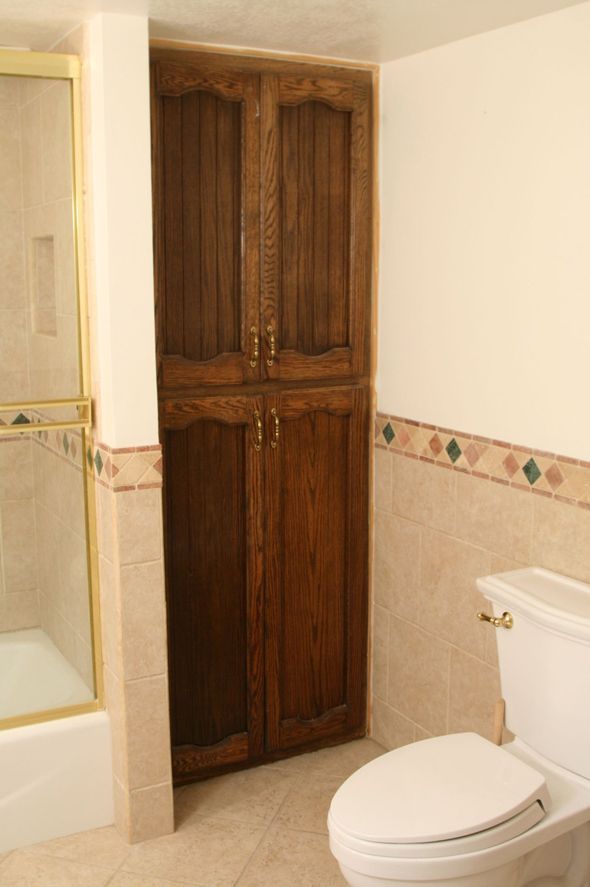 The space had lots of ceramic tile that had seen better days by the time we bought the house. It looked pretty dingy. With all my good tile-painting luck under my belt I decided we'd paint the bathroom tiles black!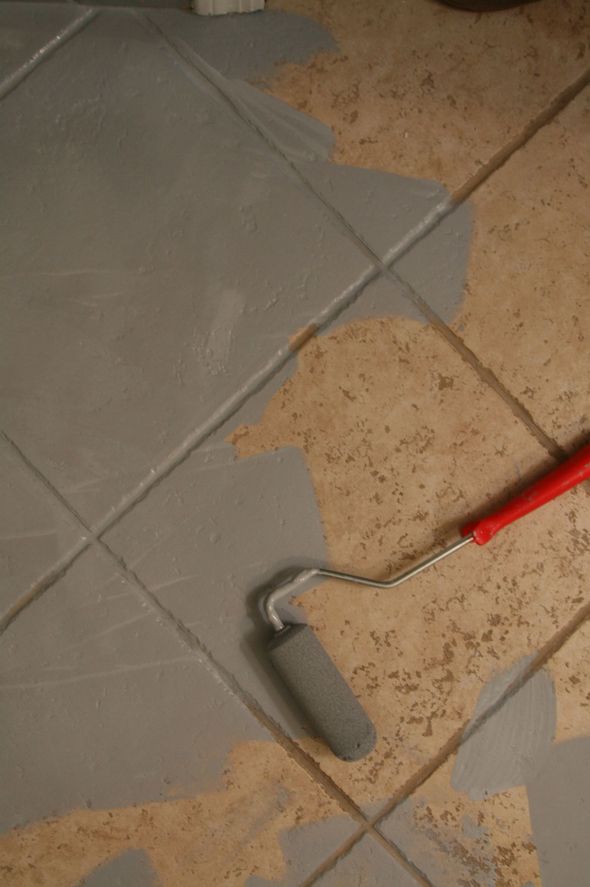 Heather showered in the girls bathroom for a couple days while we let the shower tile in here really dry out. Then we primed it with my favorite shellac-based tile, which says on the label that it will stick to masonry and tile. We just rolled in on with a mini-roller.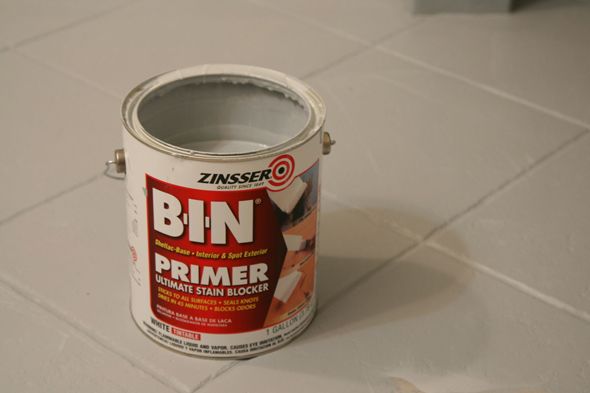 Here's where I wished I hadn't cheaped out. I had a gallon of this flat black rustoleum in the house so we just used that instead of going to get my tried and true Glidden Porch and Floor. I have a feeling that a lot of the problem was this oil-based enamel is a flat sheen, and I think the gloss makes a big difference in durability.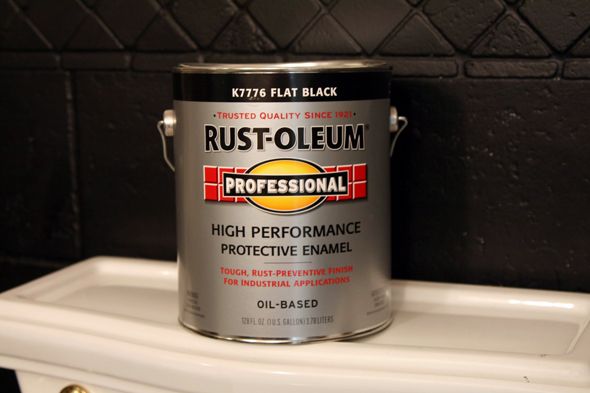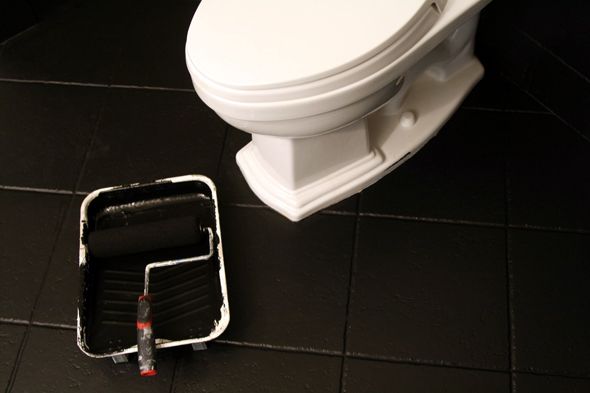 So far it's holding up beautifully, but I felt more confident about the Glidden for some reason. I'll let you know how it wears, but after maybe a month or two, we haven't had any problems with the paint on the floors or in the shower.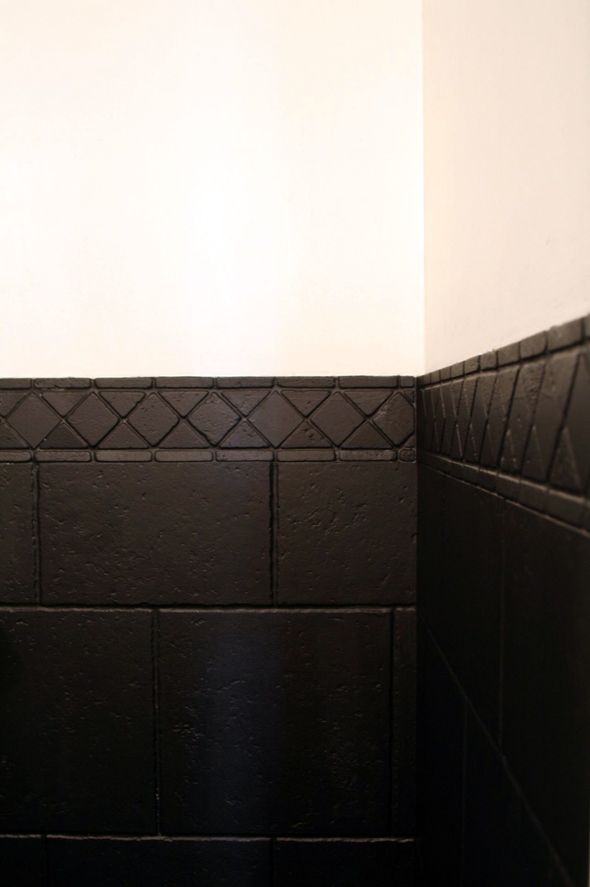 Stay tuned for the room reveal tomorrow! We did a fun, cheap treatment on the walls to spice it up in here! And we changed the lights, the vanity, the mirror, and the cabinet fronts, all for just a few dollars! :)