I really love a good woven shade, but I prefer them in lighter tones with lots of tortoiseshell mottling in the pattern. Home Depot used to carry a really beautiful version that was discontinued a couple years ago and I've been feeling the loss ever since. I wanted warm-toned woven shades for my studio and all my usual sources were coming up short. Then one day when I was buying lumber at Lowes, I took a turn down the curtain aisle, headed for the check out, when the clouds parted and there they were. The perfect shade in the perfect color. A decent price. LINED. And most exciting of all – customizable!
They're by Levolor and they're not terribly expensive for as well made and pretty as they are, especially considering the custom sizing option. They have a machine in the store that can cut the shade in super exact widths on the spot. It's pretty amazing.
I like my shades to hang 1.5-2 inches wider than the window casing on each side. So these ones were cut four inches wider than my windows. I also hang the little fork thing for twisting the cord around up very high to keep it well away from little hands.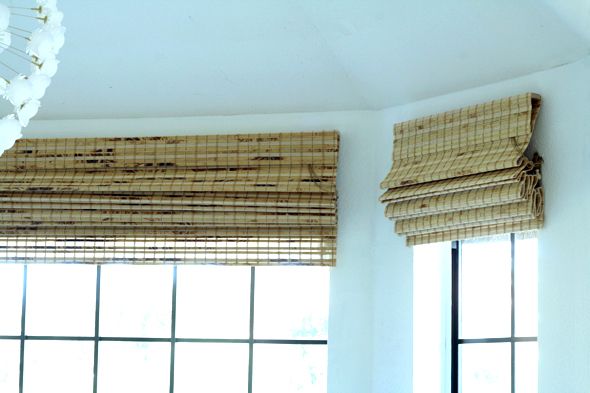 I think it's worth it to pay the little extra for these shades for the white lining alone. The white looks so much more clean from the outside of the house, and it helps to smooth out and filter the light as it shines through the slats.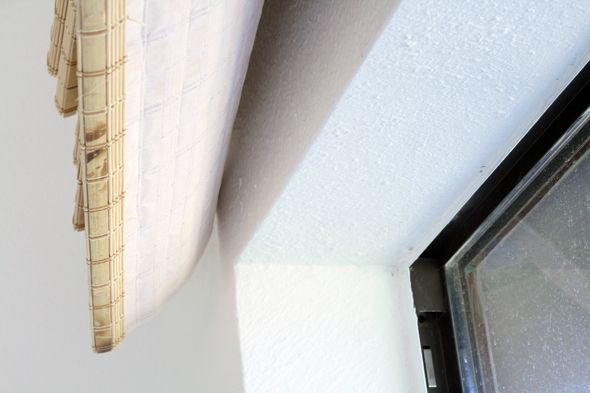 Also, I wanted to mention that the sputnik we hung in the studio was a redo of
this DIY from a few years ago
. The people who moved into the loft after us asked to keep the light, so I gave that one to them. I had used clear cups that time that had sort of a soft green-ish hue.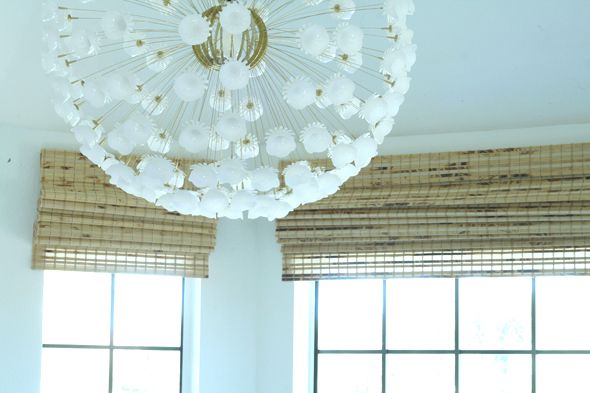 This time I wanted pure white cups so I bought these ones from Amazon and they worked beautifully. I did the same basic technique of cutting down the paper flowers a few inches and glueing them to the cups. I spray painted the base this time, which was way easier than brushing on the gold paint. (there are some things about apartment living that I don't miss! :)
I took down the old light and installed this chandelier by myself because both were pretty lightweight and I knew it would be an easy project. If the new fixture had been super heavy I would have paid for an electrician to come out or asked for help, but something like this could not be more simple because I was just installing the wire and bulb part. You add the spokes and arms after installing the light. Smart IKEA designers.
I love how the gold looks against the crisp white amuse bouche cups! They sort of look like milk glass in person.