Thank you all for the kind words about the studio reveal! I hope all of you have entered the $2000 give away! I'll be posting more info and sources and angles of the room soon. :)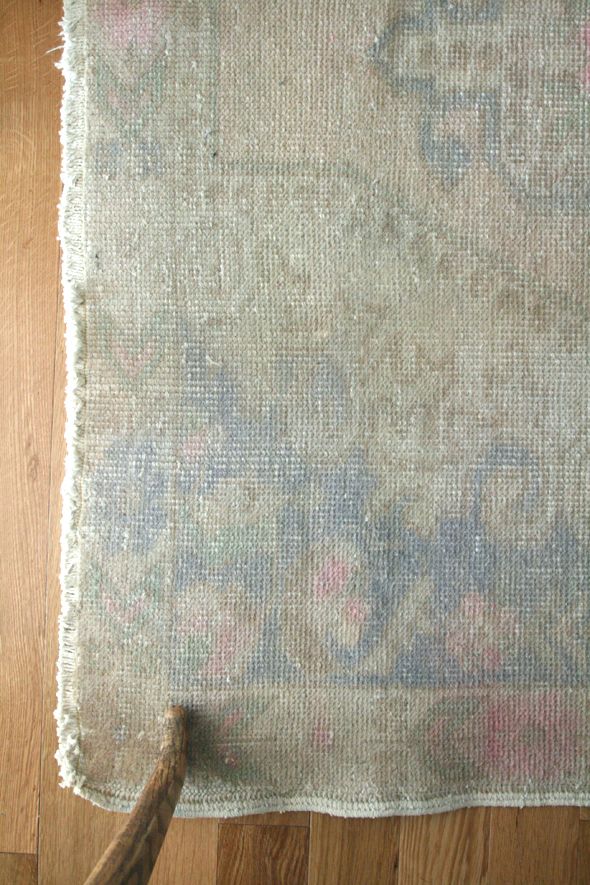 While I'm working on those posts and tutorials, I wanted to share this pretty rug find with you! My friend Kendra Smoot tipped me off to an eBay listing for this beautiful little Oushak rug (what a friend, right!?). I think I got it for just over $100 and I love how soft and worn it is. It's slightly overdyed with blue and pink pastels. So pretty!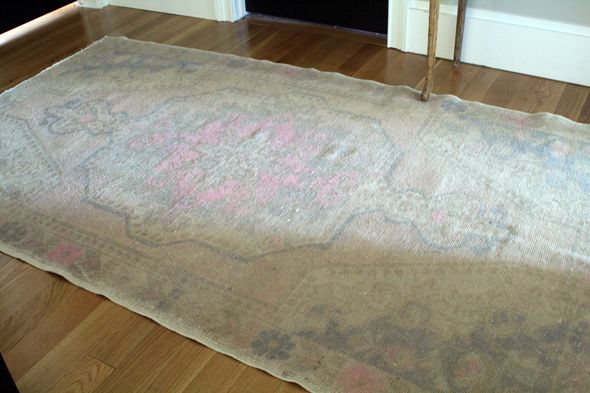 Right now I have it on the landing by the girls' rooms. It fits the floor space perfectly up there. It might end up moving around to one of the other rooms, but I love it here for now.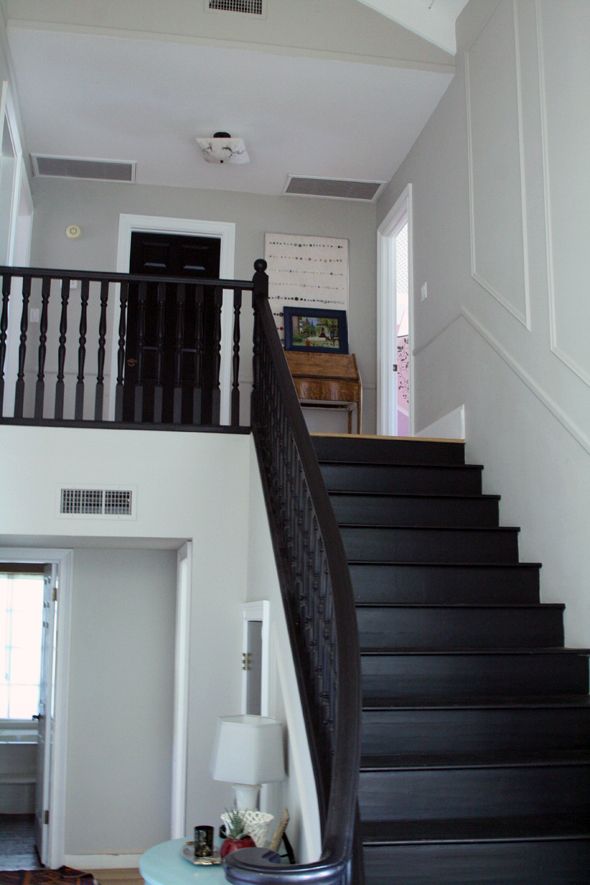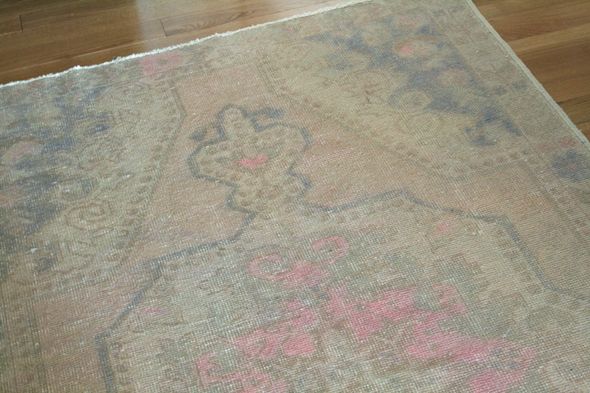 There's a lot of black happening up there with the stairs still being bare and all the pretty but dark black doors. I think the rug helps lighten things up.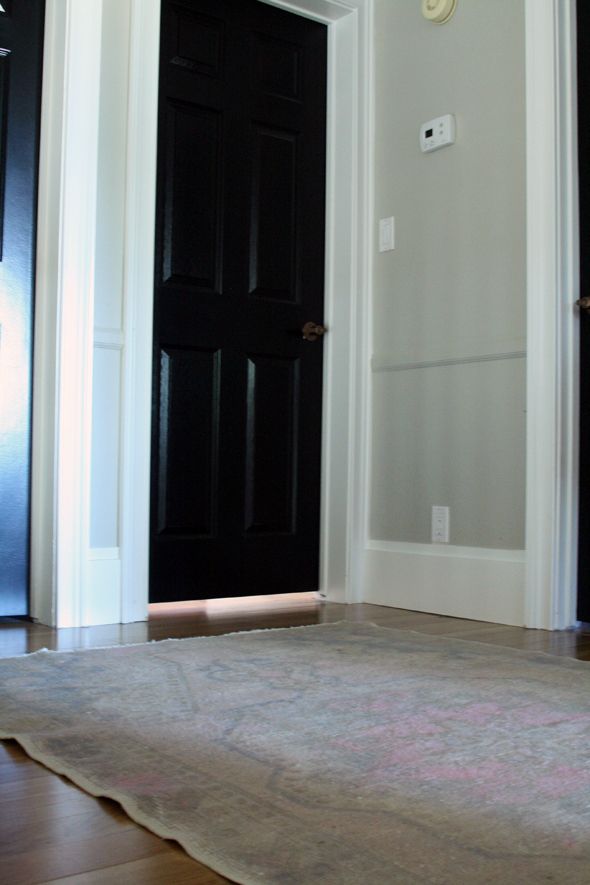 I have the little scalloped secretary on the landing still, but I've yet to decide if I'm going to paint it or leave it as is. I'm leaning toward trying to paint it or doing a limed/cerused finish on a dark base. I think it would look so pretty if I could pull it off!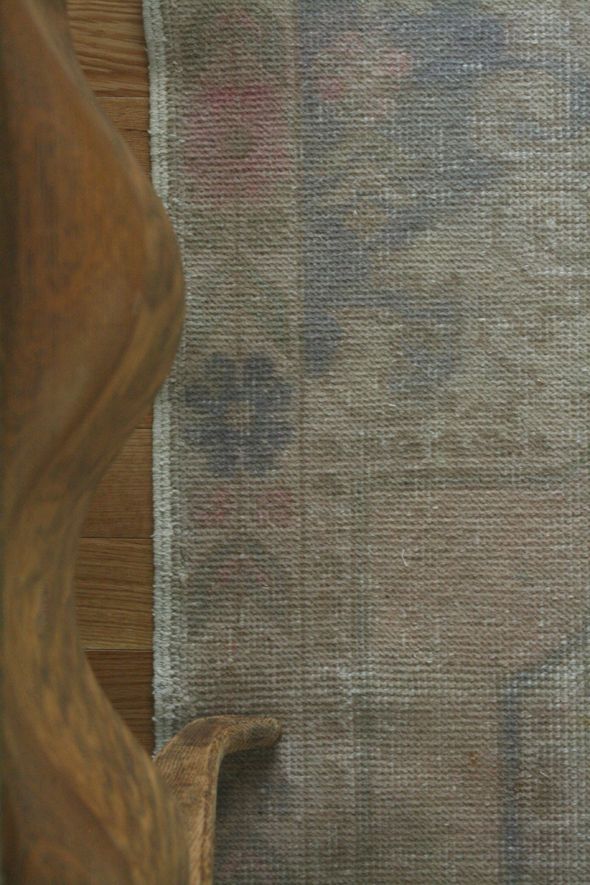 I put some art up in the landing too. I've had this very naive painting for a couple years now and it always feels like it belongs in the girls' space. I think it's sweet and I love all the bright pops of colors. The frame was pretty lame though, so I painted out the faux gold glaze with some Gentleman's Gray paint I had laying around, which is a deep, soft navy color.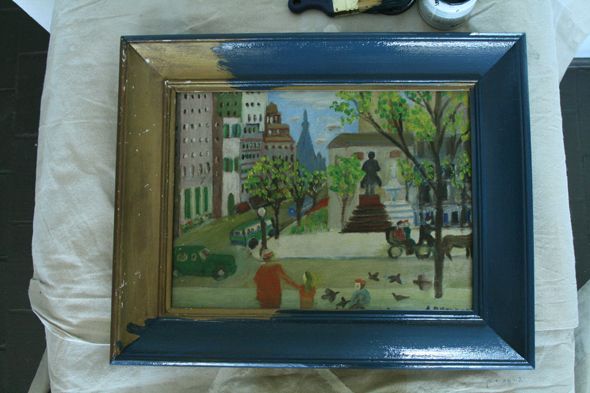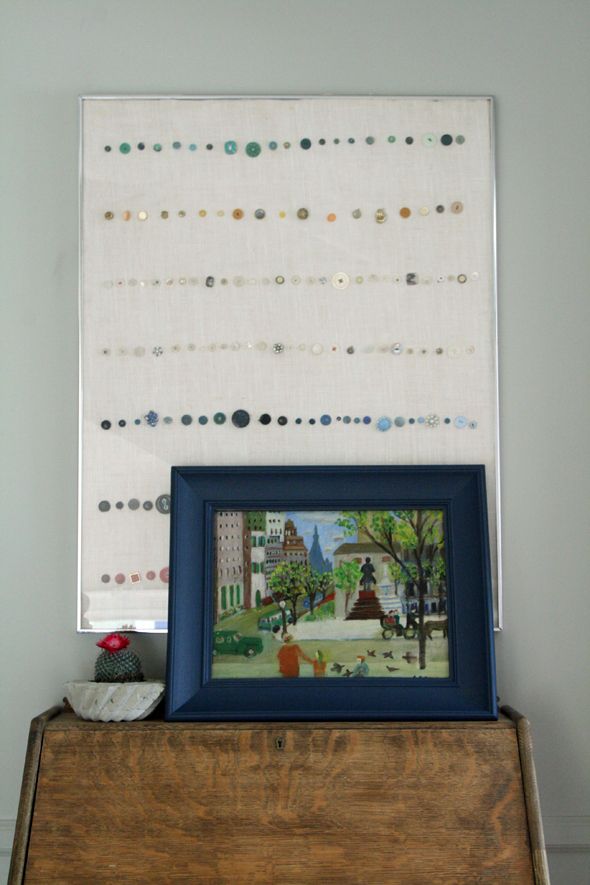 Anyway, I'm loving my new Oushak! It makes the landing feel like an actual room! :) Makes me also want to put a little bench up here against the stairs. I also need to pick a flush-mount light for the ceiling, and I really need to finish up the stair runner.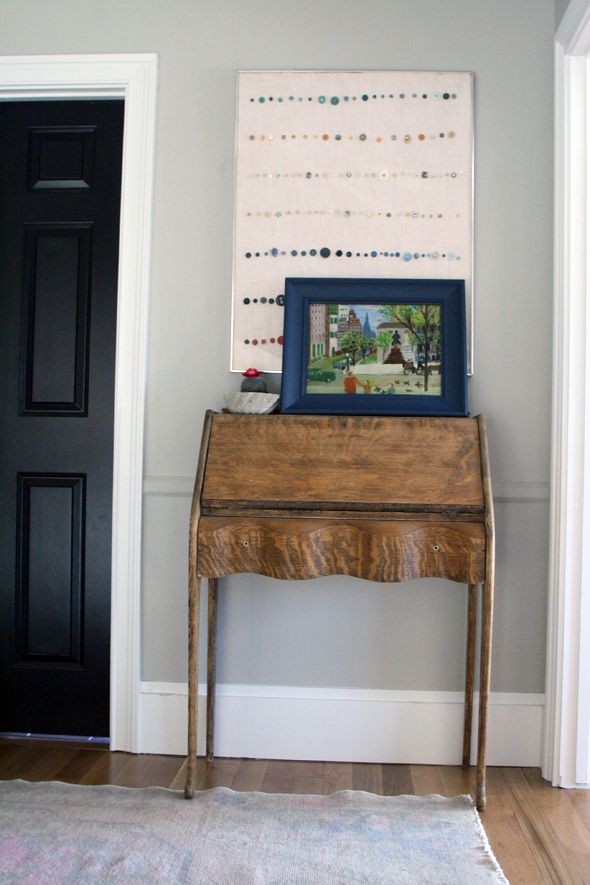 PS if you're looking for a Oushak on eBay, always sort the listings by lowest price first. The private seller listings will almost always be auction style and not Buy It Now.