I've been picking up new pieces of art for the studio here and there since the big gallery wall in the living room and the other spaces in the house have swallowed up most of the art I already had. Last week I found a cool etching of a Manhattan street scene that reminded me so much of our old neighborhood that I had to have it. It didn't come with a frame, but luckily I have a habit of buying thrift store art just for the quality frames, and one of the ones in my collection had a mat that was the exact right size for the etching.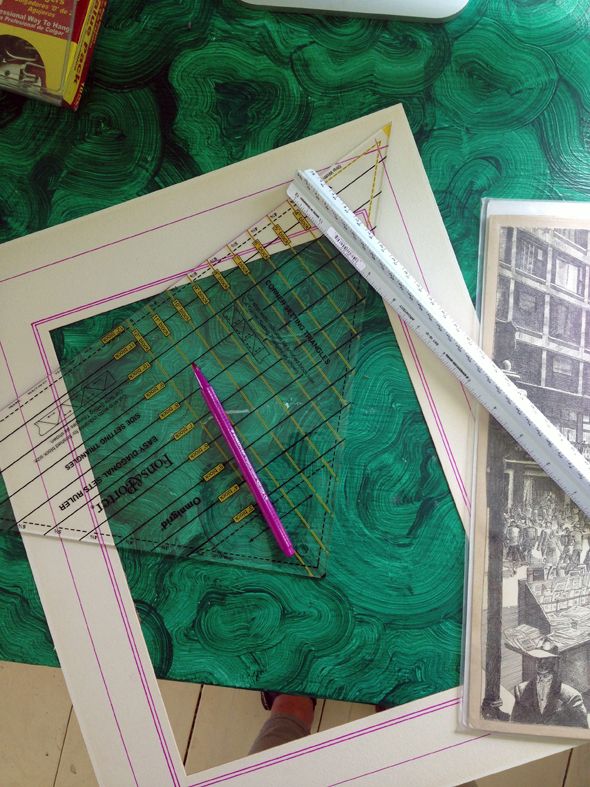 The whole thing looked a little blah together though. Lots of yellowed paper and browny-black. I first thought about painting the pretty, ebonized frame a more interesting color, but I hated the idea of covering up the old black finish. So I decided to try one of my old tricks on the matting. It was fun to think back on this five year old (!) post – I still love the concept.
I kept it even simpler this time and instead of gluing down tape trim, I used just a felt-tip marker and a straight edge to add a little interest and color to the old, yellowing mat.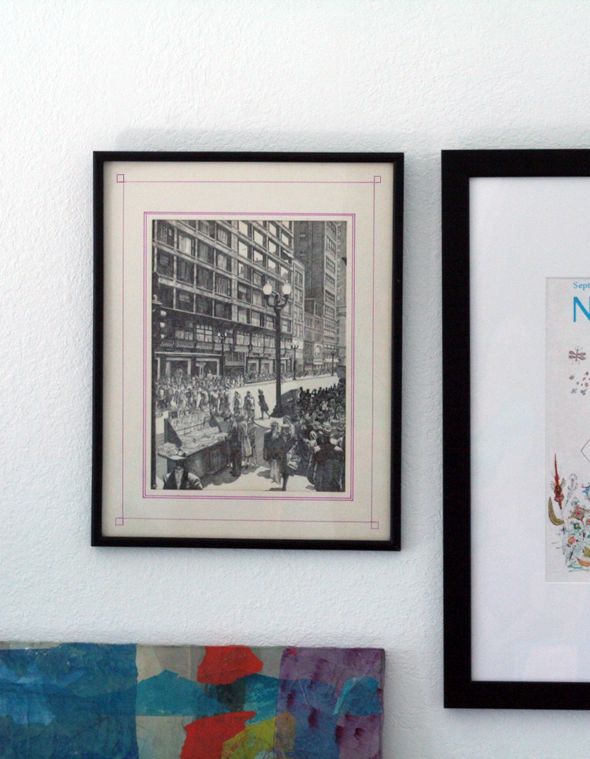 Using a clear ruler made all the difference here in keeping my lines pretty close to straight and evenly spaced. I'm crazy about how this turned out. Such an easy and effective way to bring in a little color without having to buy a new mat! I love a good two-minute DIY! :)