I had one of my luckiest Craigslist days ever just a few days ago. We have been looking for a smaller size fridge for the little fridge nook by the pantry to use for drinks and extra food when we entertain (first world problems, I know). I looked around for a while for a cute vintage fridge to rehab, but there weren't as many options there as I had hoped for, and I wasn't totally sure/informed about the safety and reliability, etc of using a super old fridge. I did find a really cute one and went to go see it and then the guy told me he wouldn't sell it to me for less than $700 even though we talked about $350 on the phone. So weird and frustrating.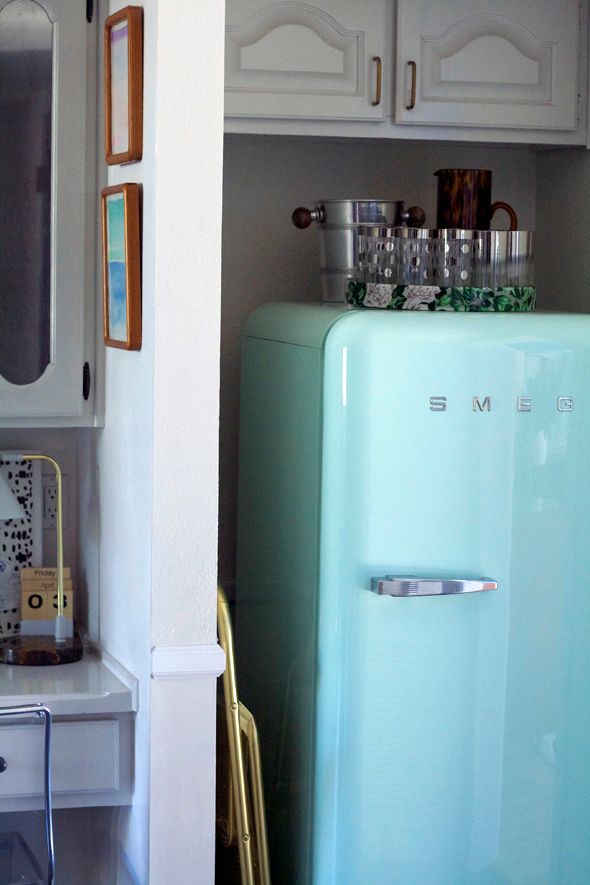 That same night I got home and searched for "retro" fridge instead of "vintage" or "old" and a listing for a brand-spanking-new mint green Smeg popped up. The asking price was about half of what I could get it for at West Elm, so, not cheap, but it sort of felt like a present falling from the sky in a way. Like, when would I ever find a brand new one at such a deep discount in the exact color I had wanted to paint a vintage fridge?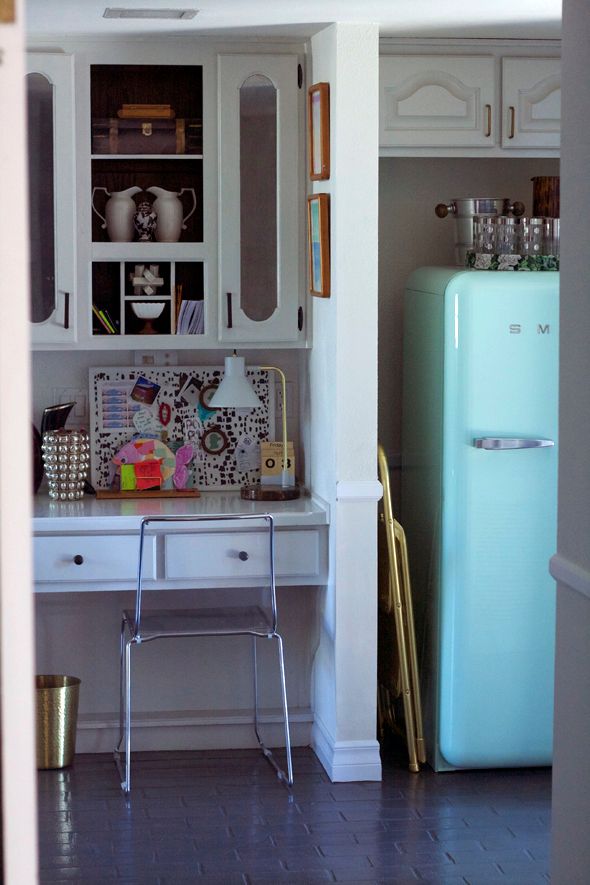 Michael, who is normally the financial brakes in our relationship, was totally on board (he must read my blog or something? :)) and we picked it up the next night.
It fits perfectly in the fridge nook and there's room on top for extra stuff (single door Smegs are pretty teeny). I have glasses and an ice bucket up there right now.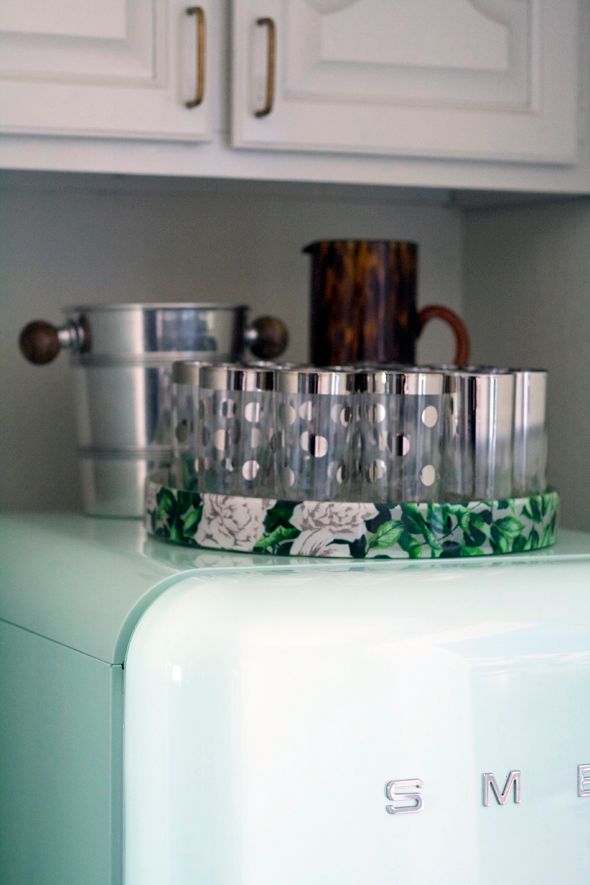 I love that the fridge is on the smaller side because there's still plenty of room for the broom and step stool that we had been keeping in the nook before. The plain old step stool looked so sad next to the pretty green of the new fridge that
I gave it a coat of gold spray paint a couple days ago
(I had the paint and the stool out for another project anyway, so why not?… Does this make me crazy?)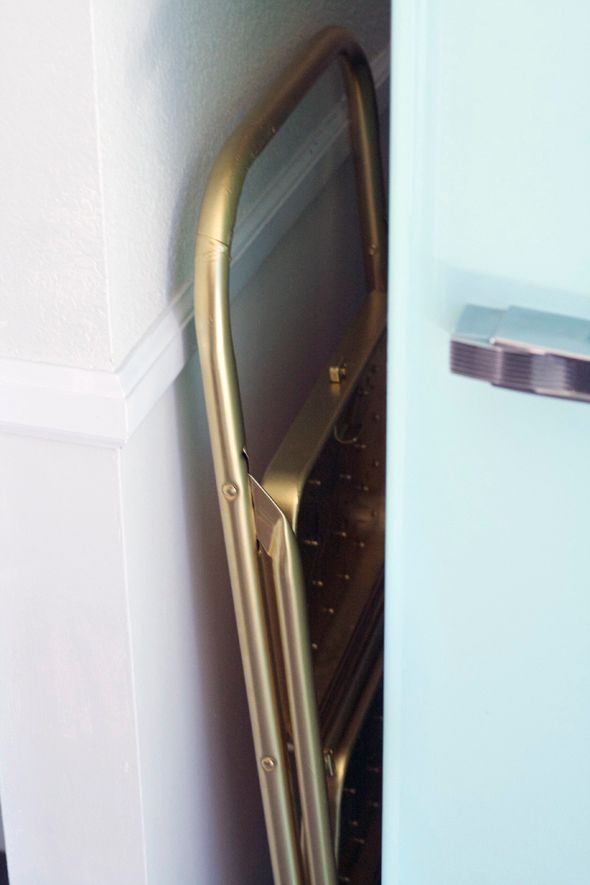 True that the fridge was sort of a spontaneous and expensive splurge, but we're really loving it. We have a ton of family and good friends living nearby and it seems like there are people stopping by every day (*dream come true*). And given the fact that I inherited my grandmother's need to feed visitors (which I guess I could do just as easily with an ugly, cheap fridge), this thing is getting opened and used all day, every day. And won't you agree that most any other fridge would have just been a bummer to look at and there's no way its interior could be as well designed as the Smeg's?! Right? It's just a generally more pleasant experience to both look at and open up for your beverage perusing pleasure. So really, us buying the cute fridge was the kind and neighborly thing to do, wasn't it? I was only thinking of you, friends and family! You're welcome. :)