We have a giant ficus tree in the back yard that really needed a good trim because it was starting to touch the roof. We got a couple of bids (I was shocked at how much the price ranged!) and when the man we ended up hiring to do the trimming mentioned he did other types of removal jobs too, I got really excited.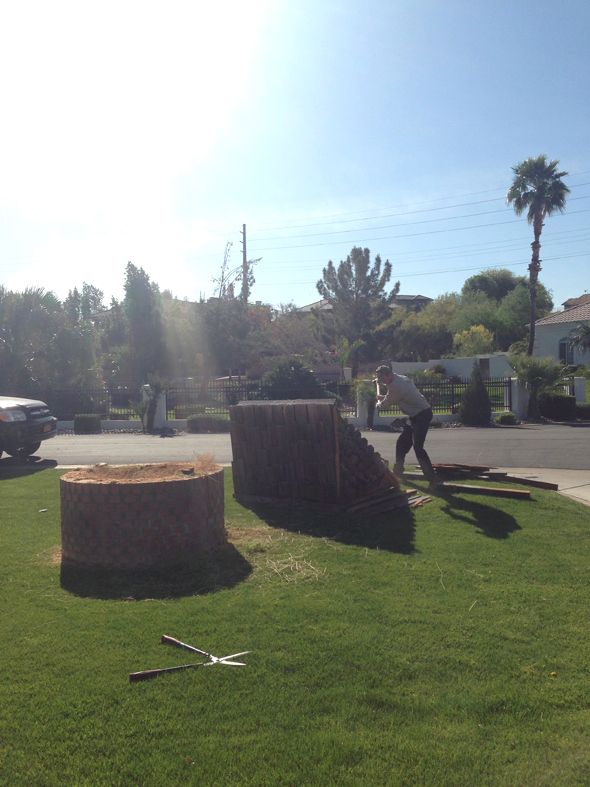 About 0.0001 seconds later I blurted out "I have a well!"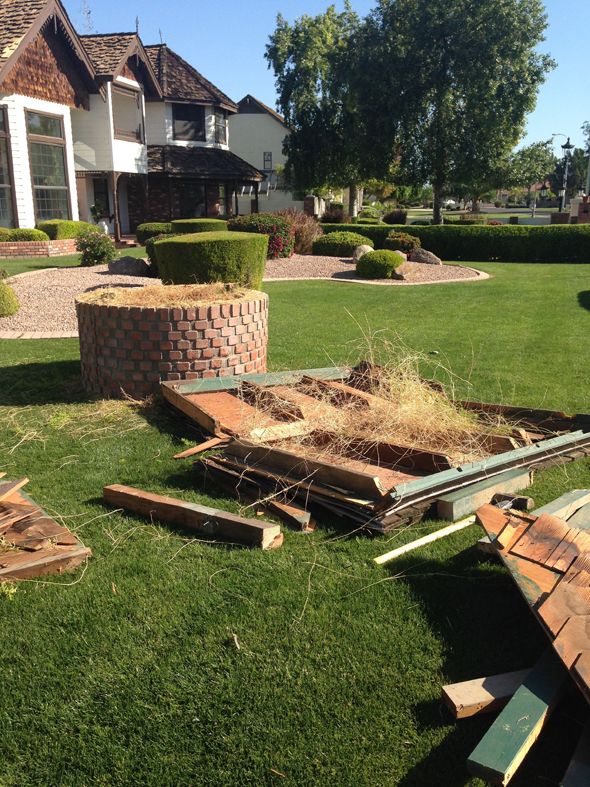 Kyle took down the well's roof the same day and that ended up being the easy part. The brick base was really, really sturdy and completely full of dirt and very prickly plants. The girls spotted a little nest of (quail?) eggs though that was kind of cool. No scorpions that I could see, but there were a lot of spiders. Bleck.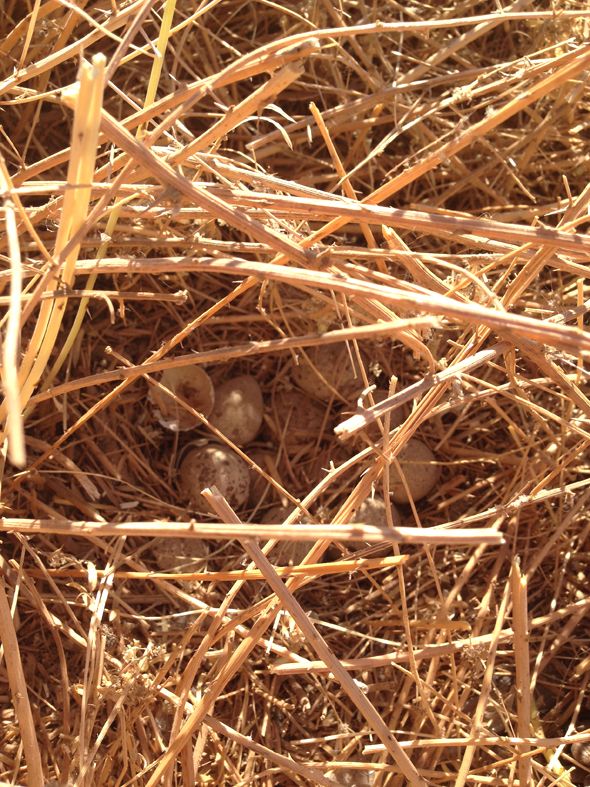 Kyle ended up having to use this little lifter machine thing to get the brick up and out.
After seeing all the work that went into this one, I was glad we hired a pro to take care of removing the well (let me know if you want Kyle's contact info- he's great!). I'm not sure we would have even been able to do it ourselves without the serious machinery.
There's still a project for me here though – I need to pick up three or four rolls of sod now to fix the smallish hole we have left in our lawn. I'd take a dirt patch over a faux well any day though. :)
(I can't believe it's gone! Yay!)
How was your weekend? Are you in the middle of any excited projects? I love hearing about what you guys have going on.