I've had this Plycraft chair in storage for a while now, with plans to reupholster it in a caramel leather remnant I found in Brooklyn. Well the day has finally arrived! My upholsterer came and picked up the chair and hide this week (should be done on Saturday!), but I wanted to clean up the wood shell and the super-rusty chrome base first.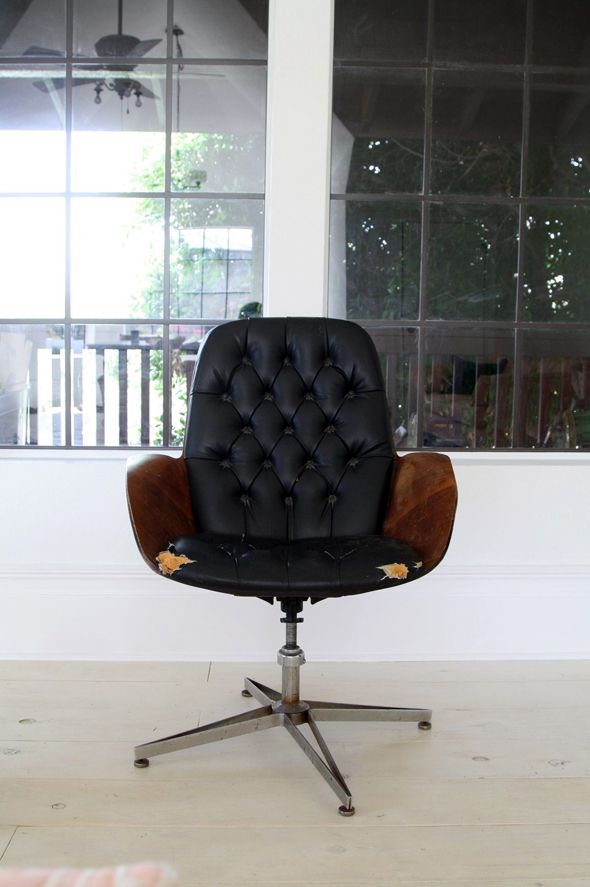 Barkeepers Friend has always been known as DIYer's Bestie to me – I love the stuff. But, oh man, when you combine that magical powder with the newest addition to my cleaning arsenal, the Scouring Stick, even the rustiest vintage chair base around stands no chance!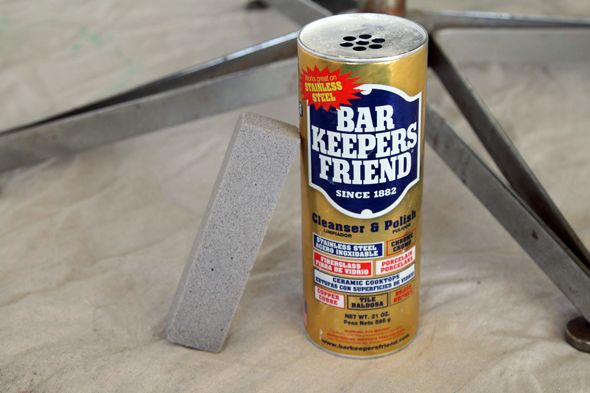 I bought a Scouring Stick, which is a heavy duty pumice stone, as sort of a splurge purchase a while back. I think I found it just at the grocery store. I'm pretty sure they have them most places.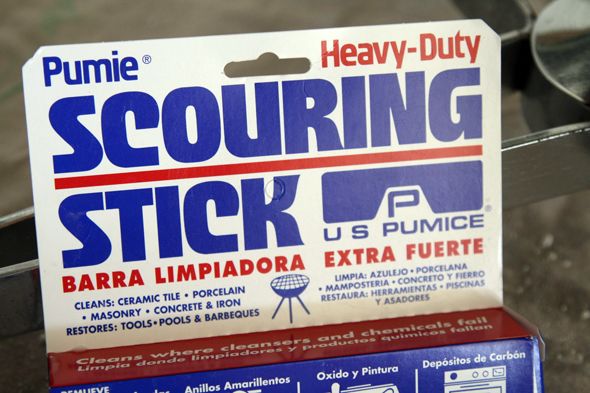 It didn't really do a lot on it's own, so we mixed up a bowl of Barkeepers Friend with water,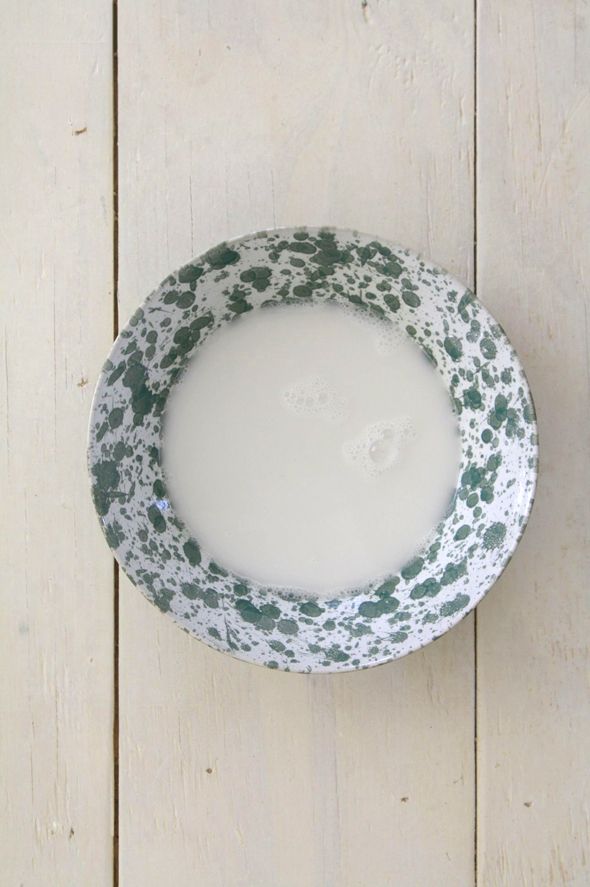 And gave the chair a light rub down with the mixture just to loosen things up.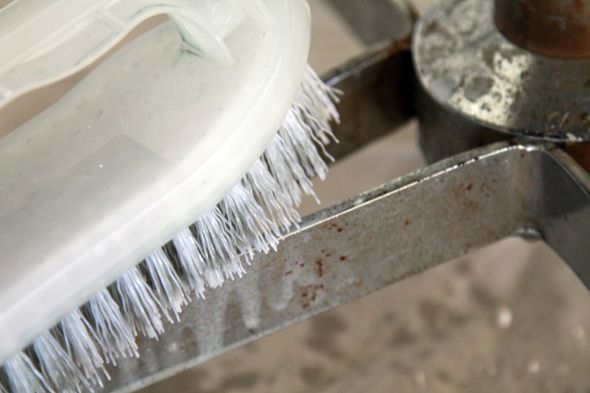 And then we found it worked best to dip the stick in the solution before using it to scour.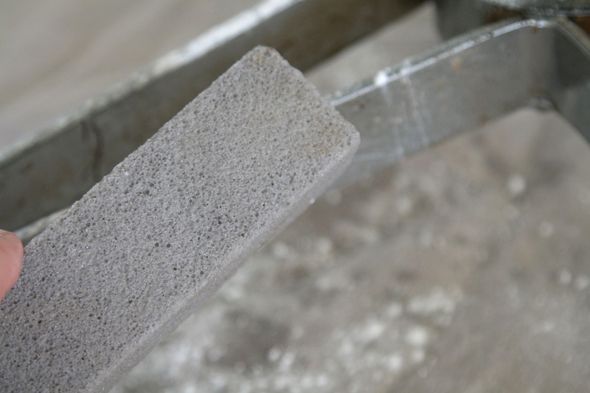 The stick starts to sort of whittle down after a while, but it really really works well at removing the rust!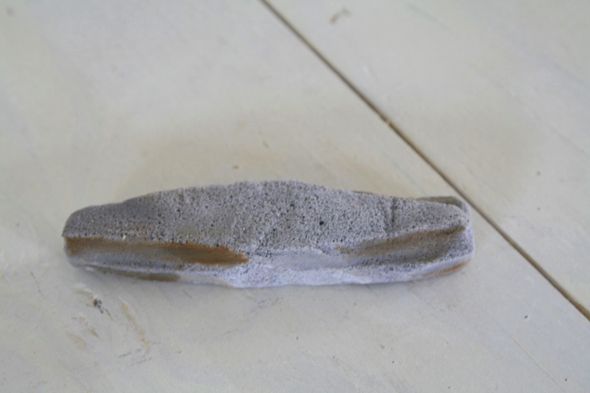 Check out how clean the legs are now after just a little scrubbing! I was shocked at how well these two products worked together.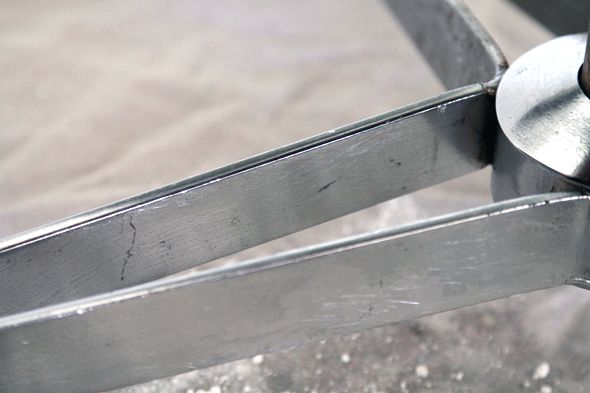 Now I'm looking all around my house for anything to use my scouring stick on! Heather saw me working on this post and took a stick outside to clean up her vintage bike that was starting to get rusty and now it looks practically brand new. The box says it can be used on a ton of surfaces like stone and even concrete! I'm going to give our grill a really good scrubbing now that BBQ season is kicking off.
Also, in case you're not already using Restor-A-Finish, check out how a once-over wipe down really freshened up the old wood finish:
So much better, right? I can't wait to get this cleaned-up chair back with its new upholstery!