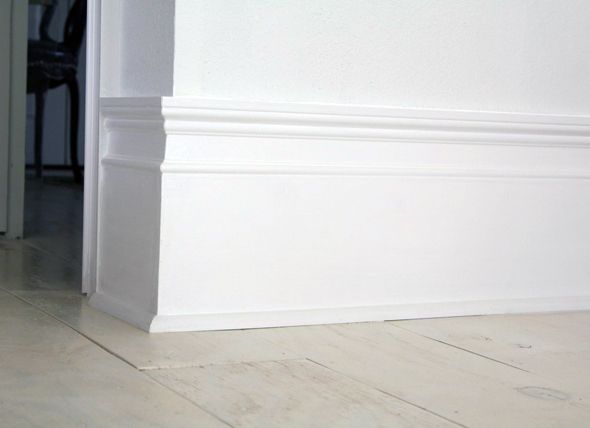 I love tall, chunky baseboards and I'm not ashamed to say it! :) Beefy floor boards = instant character in a room. Custom milled tall baseboards are insanely expensive though. Luckily it's easy to replicate the look by layering a few pieces of much more affordable moulding. Here's how:
After we installed the plywood wide plank flooring, I started nailing up the 8″ primed pine boards that we used for baseboards in the rest of our house. These boards come in 12′ lengths and cost right about $20 each (so about $1.50 per linear foot). I loved the way they looked in the rest of the house, but in here, with the wide planks being basically the exact same width, the chunky floor board looked super dinky.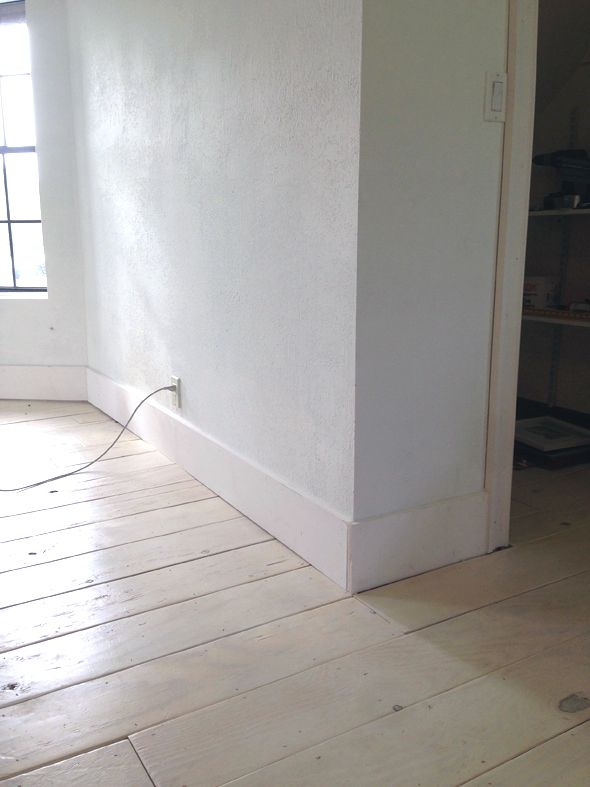 So I used some moulding I already had on hand to create a custom stack of trim. We layered on my door and window casing moulding on top and a simple quarter round trim on the bottom of the pine board.
Here's a view of the profile:
Pretty, right? I love that it's simple still.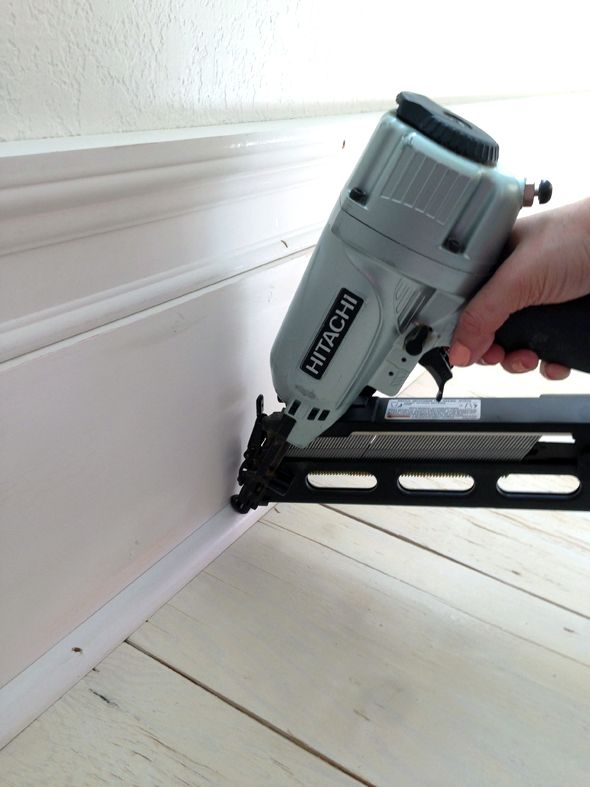 I used my new favorite finish nailer to install all the trim and it could not have been an easier process. The only tricky part was cutting out the notches for the outlets (of which there are many!), but my Dremel Saw made that just about as straight forward as could be.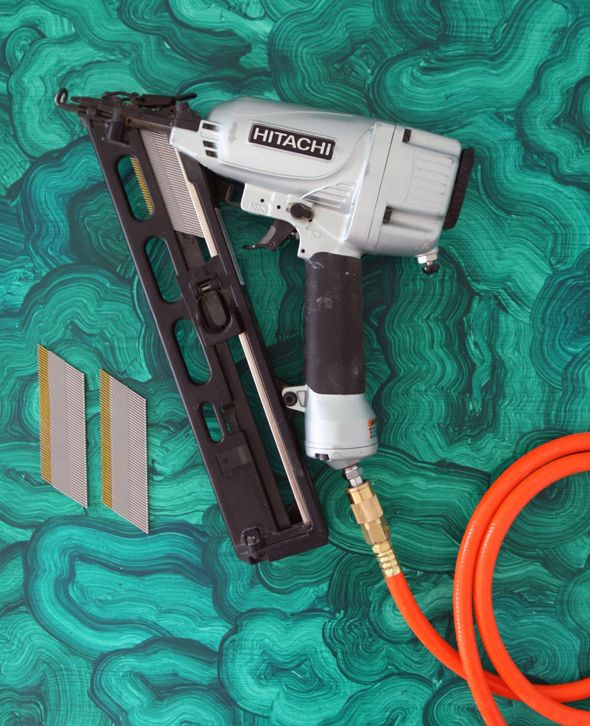 I used a miter saw for all the corner cuts and then lots and lots of caulking to fill in the gaps and cracks and nail holes before painting: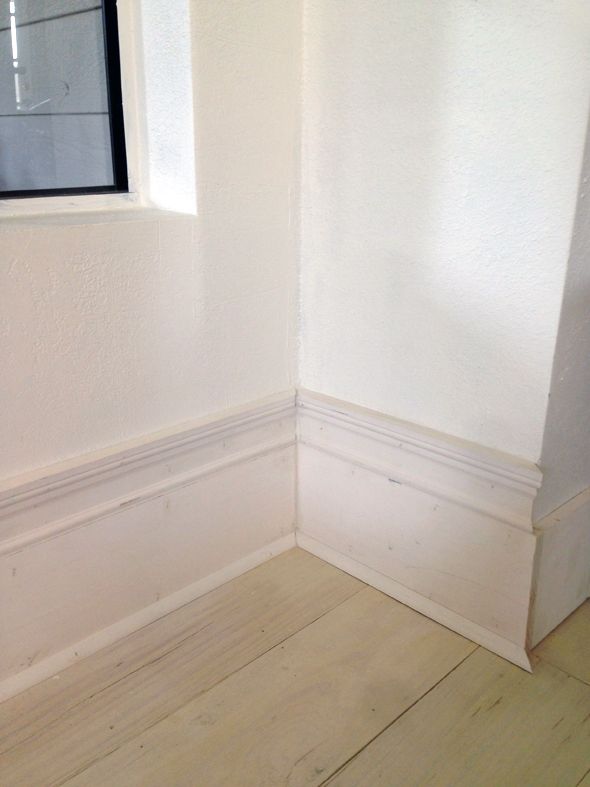 I am not the biggest fan of caulk with shiny silicone in it. This stuff though – the straight ALEX caulk (no PLUS) – is the very best for caulking trim work and prepping before painting.
Once everything was installed, caulked and dried, we painted the moulding the same color as the walls (BM's Chantilly Lace) in semi-gloss in the Advance line. So clean and new looking!!
The casing trim is also about $1.50 or so per linear foot and the quarter round is really, really inexpensive. Maybe $0.30/ft? So all in all, less than $5 per linear foot for 12″ high floor boards is a total steal! I really, really love how these baseboards turned out.