Today has been a crazy shoot day for Domino and I am tired, but excited about how the projects turned out. :) I am heading back up to my parents house tonight to close out our Spring Break week with a bang. We're going on a really cool hike that I haven't done since I was a kid, and I know my girls will love it.
I'm back to thinking about the shelving in our kitchen again. I took down some of the upper cabinets to make room for a symmetrical set of shelves, but I've not been able to find brackets that make me excited. Then I saw this pretty cute wall shelving unit at IKEA a while back and I realized I'd love a shelving unit rather than separate shelves. The IKEA one wasn't the right look or size for my kitchen, and I want shelves that sit on the actual countertop, but they got me thinking for sure. Then Lauren Liess' kitchen in the current issue of Domino seriously, seriously sealed the deal. Her custom ironwork shelves are TDF.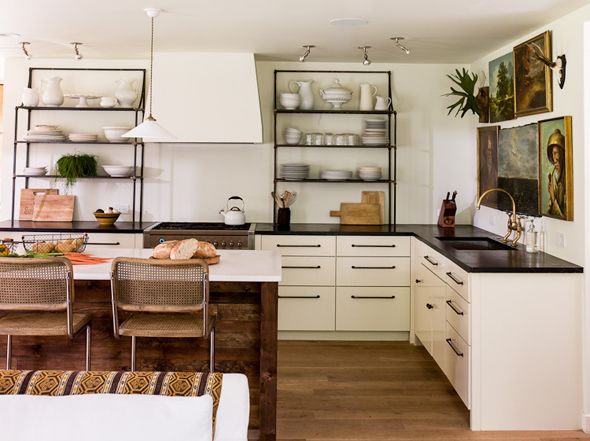 I've got some project ideas in the works (I found some brass parts that could work really well), but one of my friends told me brass is lame now. I don't agree with her (I think pretty much any real metal material is going to be a forever classic), but I sort of get what she is saying. I think I will always have brass in my home, but do I want a full set of brass shelves forever in my kitchen? I think if I used another metal too (like Lauren did), the mix will help keep things fresh.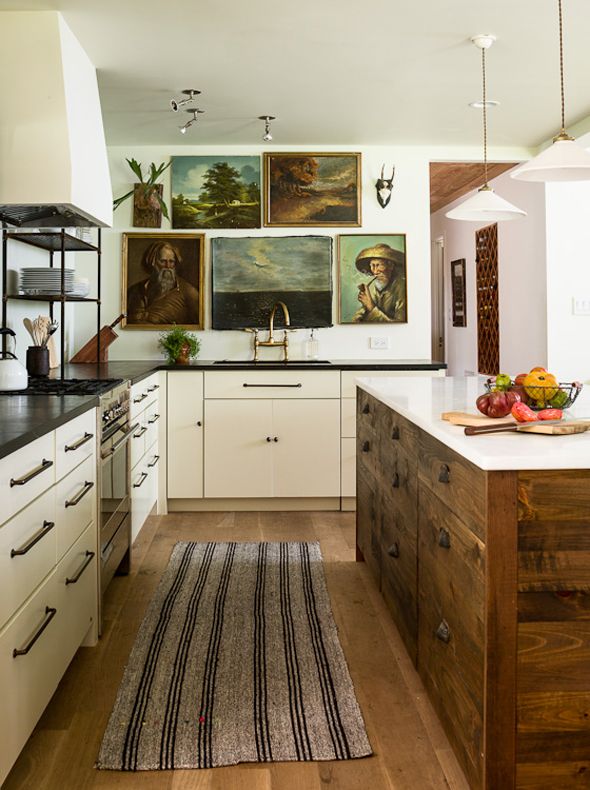 What do you think? I kind of thought copper was going to make a bigger comeback last/this year, but it hasn't quite hit the stride that brass did four or five years ago, has it?