Claire's birthday is today – it sort of landed on a crazy week. Lots of other events and commitments, and it's the beginning of spring break, so a lot of her friends are out of town. She had a really fun birthday party last year, and this year she was cool with getting to do a little outing with her best friend and her best cousin in lieu of a party.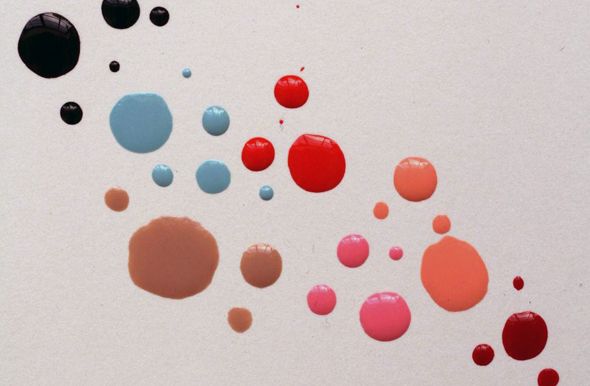 Claire's girlie to the bone and begs (BEGS!) to go to the nail salon all the time. She went once with me in New York (the cheapest and greatest mani-pedi is at Candy Nails in the Fi Di for about $20 total and that includes tip! And it's cheaper for kids, obviously). And then I took her with me again recently when I went to get a shellac mani (my favorite) before Alt Summit. She was so excited and had so much nervous energy, the poor nail tech kept asking her to hold still :)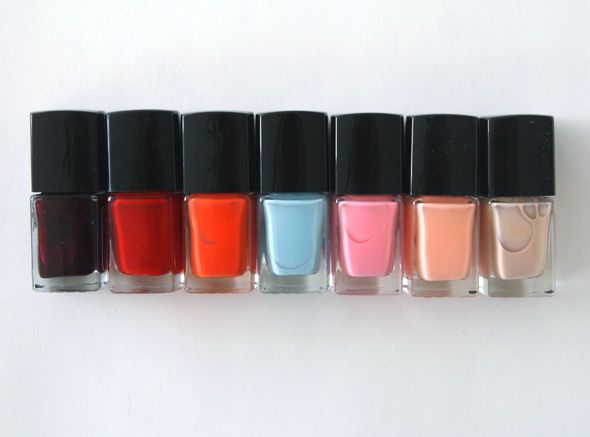 Anyway, so we're going to the nail salon with a couple of cute girls tomorrow (wish me luck). I'll probably get shellac for my nails because a regular mani will get trashed in 24 hours with all my projects. When I don't have shellac on my nails though, I am the HUGEST fan of this drugstore nail polish made by cover girl. It's cheap and so good! They claim it lasts a full seven days and I would say they come really close to delivering on that promise.

I stumbled on the product as a splurge-purchase (I got
the red called Lasting Love, I think
) once in Brooklyn, solely because I liked the square packaging (don't judge). I was
shocked
at how much I like the actual polish! It is really hard-wearing, which is saying something coming from me (I'm a record-breaking mani-ruiner). And the colors are gorgeous.
I find myself often wandering over to the nail polish aisle at CVS just to see if they have any new shades. And when I ran out of my go-to winter color recently (Essie's Wicked), I bought this one, called Wine Stain, from the CG line as a stand in.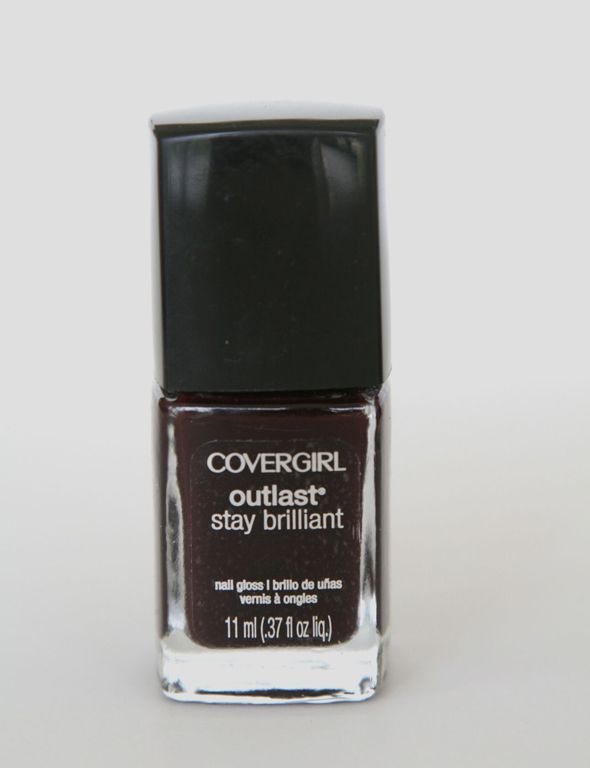 The peach color is a recent favorite though. I love wearing grays and nudes on my hands and fun colors on my toes, but this peach-pink (called Peek-A-Boo Pink) feels perfect for spring without being too crazy.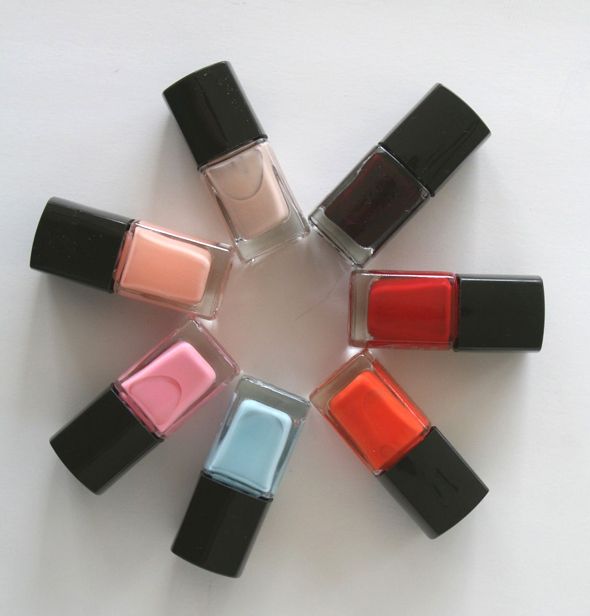 Any nail product favorites for you lately? I also recently discovered the complete genius of the nail polish remover tubs, where you just dip and twist your nails in the spongy-thing. It's amazing and they last forever, surprisingly. I like this one a lot.