I've tried every glass cleaner under the sun it seems like, just searching for a product that really cleans my windows and mirrors and leaves no streaks or residue behind.
Kate is my new assistant (she is helping me with Domino and book projects mostly) and before this she worked for Anthropologie. She recently taught me this little trick she learned there for cleaning glass, and it's just too good not to share:
Step 1: Have dirty windows. :)
Step 2: Grab any glass cleaner and a piece of regular old kraft paper (although white works a little better than the brown we've learned).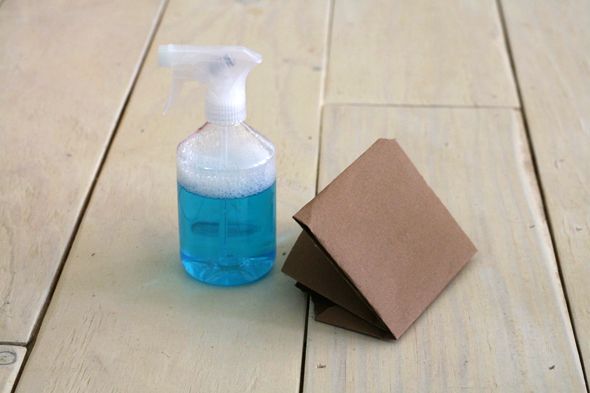 Step 3: Spray your glass and the folded up kraft paper with the cleaner.
Step 4: Wipe away the liquid (and the dirt and grime with it) and be amazed at how unbelievably streak and fuzz-free your windows are now! Replace the kraft paper as needed (though one piece will clean a lot of glass).
Step 5: Enjoy your squeaky clean windows!
I don't know what it is about the kraft paper that works so, so differently than paper towels or even my favorite microfiber towels, but somehow the kraft paper removes every speck of anything on the glass. It's magic.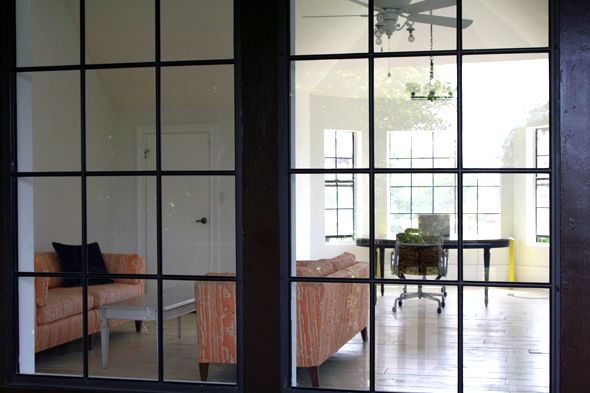 Thanks for the tip, Kate (and Anthro)!