I've been working on the design of our library wall bookshelves the past week or two. We're wanting to do a credenza-type storage piece all along the bottom of the shelving units so I've been digging up photos of vintage credenzas I've taken at antique stores over the years, and I've been doing lots of research on Pinterest and in my pre-Pinterest file folders. I don't think it's the right fit for our library space, but I really love this antique credenza from the 30s.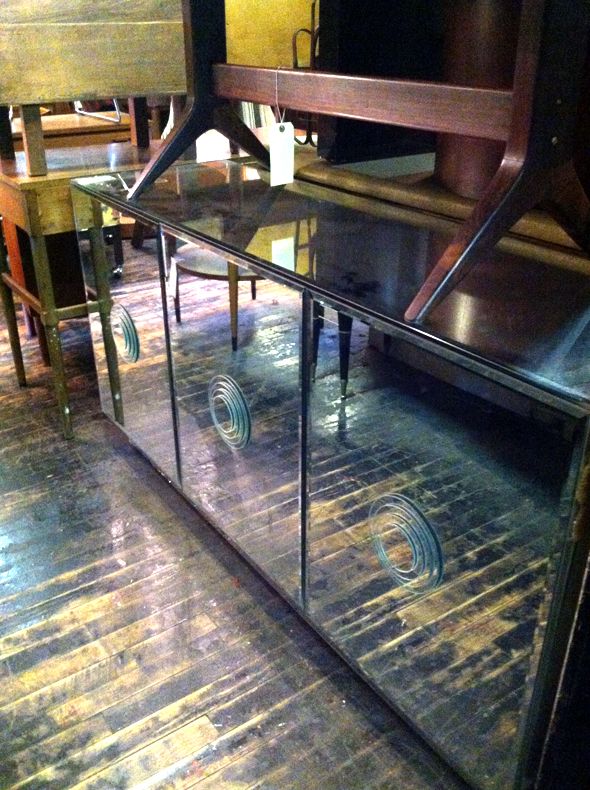 I found it at Horseman Antiques on Atlantic Ave. in Brooklyn, which was not too far from the school my girls used to go to. The store is huge and most of the pieces are not especially affordable, but it does feel like a treasure trove. I loved to pop in often after school drop off to get inspired and every now and then I'd buy something for myself or for a client.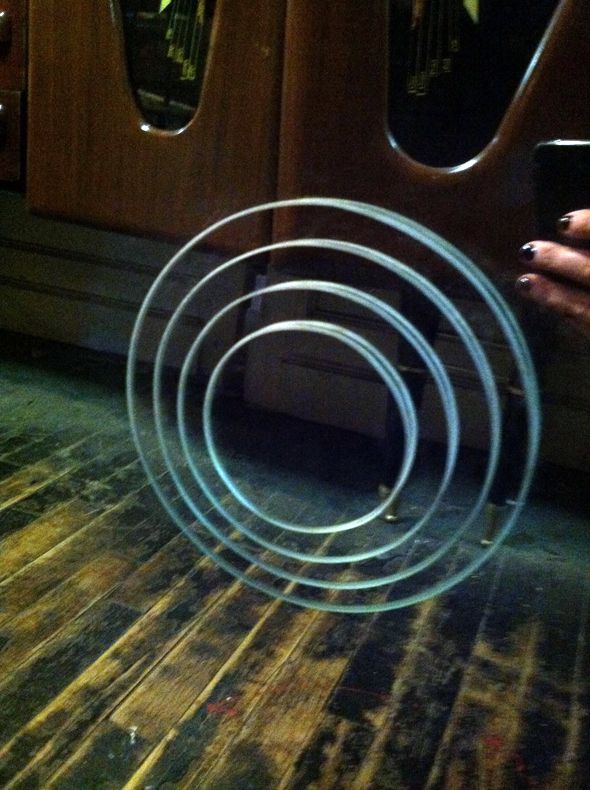 I didn't buy this mirrored glass piece, but I think it would be such an easy IKEA hack! Just a Besta unit and some mirror custom cut to fit and some glass and mirror glue and you'd be good to go! This is basically what I did for the doors of my IKEA Pax units and the mirror wasn't all that expensive and could not have been easier to install.
The concept sort of reminds me of this IKEA hack from the Aestate.
I LOVE the chunky, edgy texture the layered pieces of wood on the doors give the whole look. So easy and inexpensive for such a huge visual impact! Her concept post is here and here's the project reveal photo.