Phoenix is just about the best place to live between the months of November and April. The weather here right now is gorgeous. But beside the perfect winters, the vintage furniture shopping is pretty great and affordable.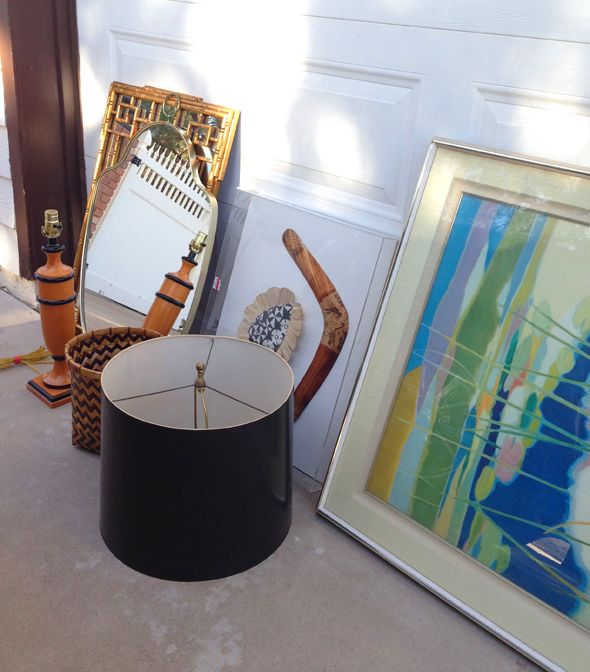 This pair of vintage Henredon sofas was my most recent purchase. $80 for the pair! The coral Brunschwig and Fils fabric is in almost perfect condition too. I've got just the right spot for these after they get a good deep cleaning with my favorite upholstery cleaner and my steamer (and after I pull off the skirts!).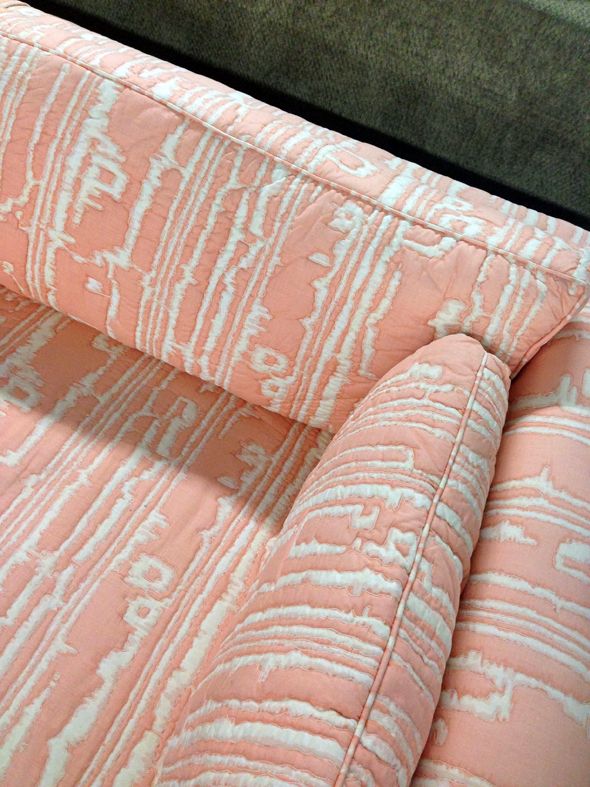 Here are a few other recents finds and some of my tips for scoring the good stuff:

Being a successful vintage shopper has a lot to do with frequency – if I have two free minutes when I'm passing a thrift store, I'll always pop in and make a beeline for the furniture section.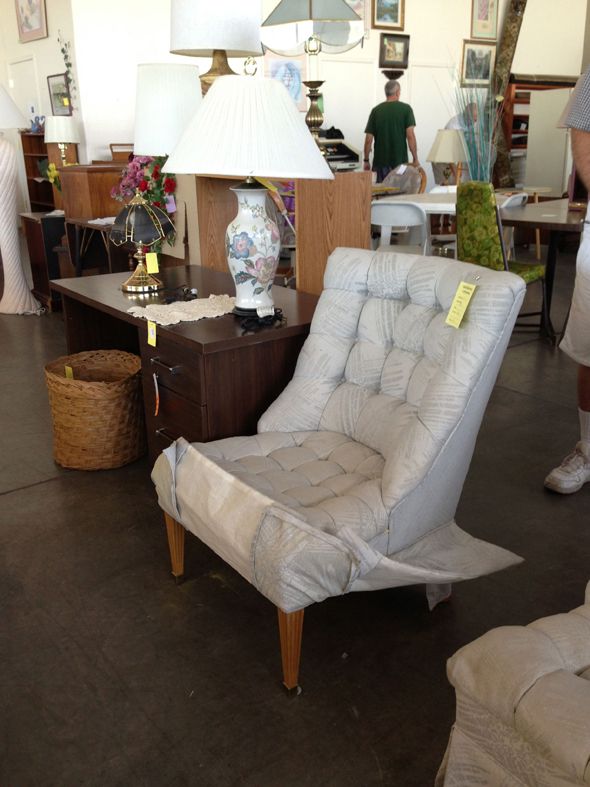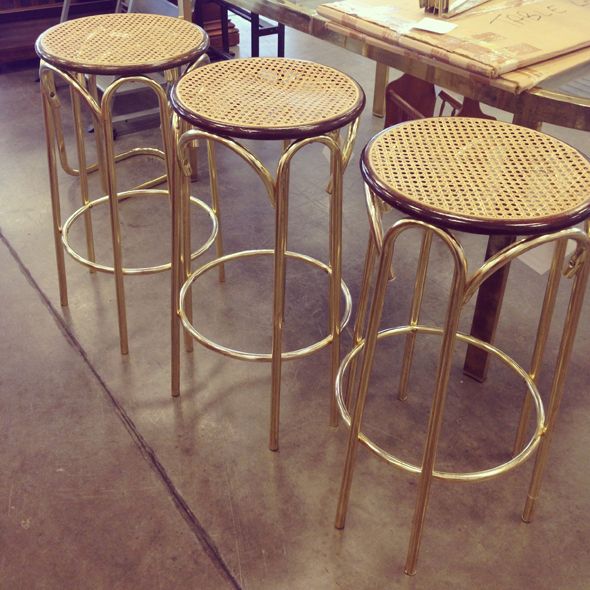 After a couple of years of hardcore thrifting I can usually speed read a store and I'll only need a few seconds to see if there's anything good. And really, is there anything better than spotting something really, really great from the front of the store? I've been known to break into a full sprint on occasion. :)
This one is no secret, but if you know a part of your city where a lot of senior citizens live, you'll probably find some of the best vintage shopping around.
(a good sign I was shopping in the right neighborhood!) :)


If you're lucky enough to live in Florida (as any search for anything vintage on eBay will quickly tell you), you're going to be swimming in midcentury beauties.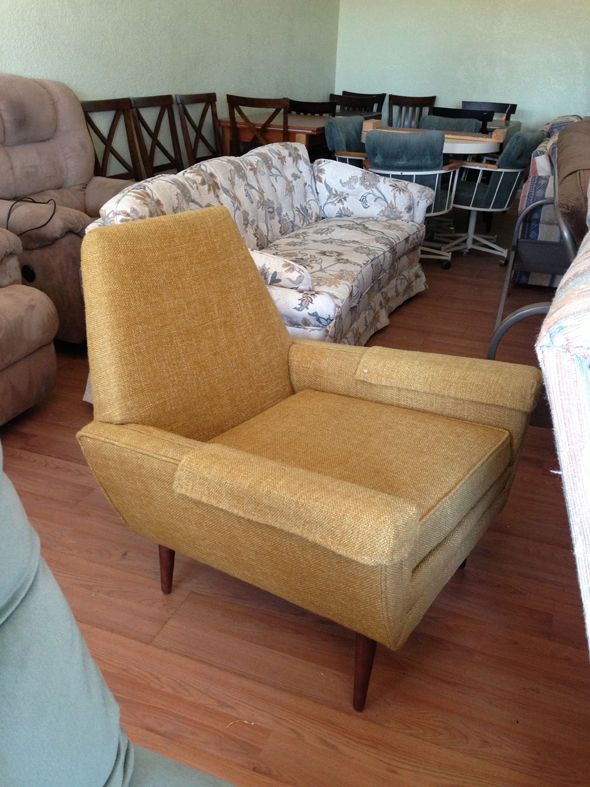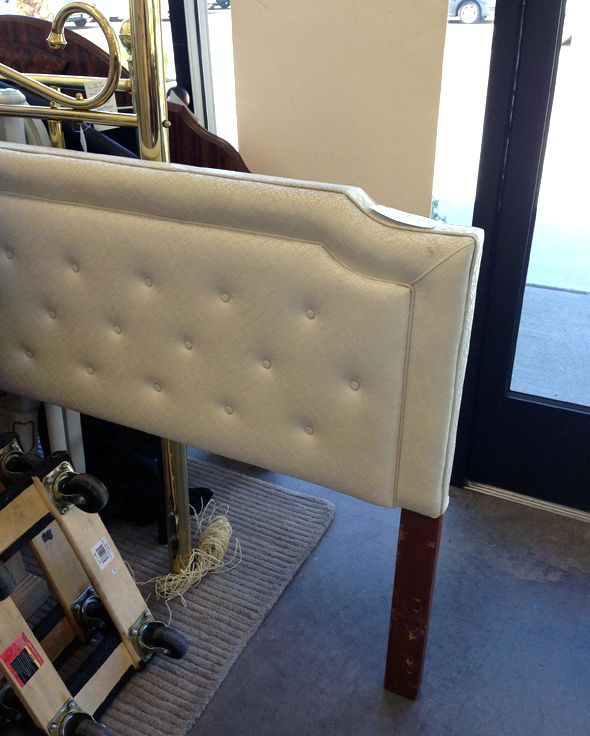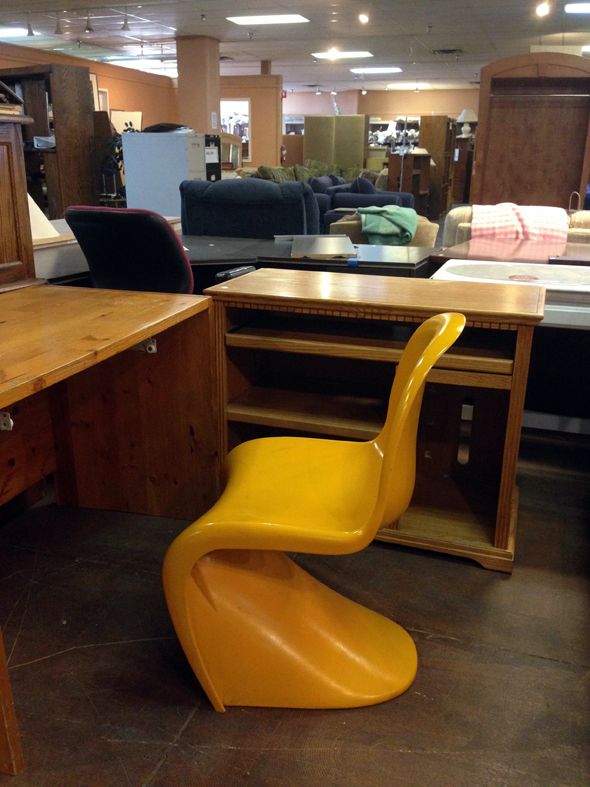 Arizona has a great retirement-age population, so the vintage shopping here is not lacking, but I've been able to find these pockets of older-generation communities in every city we've lived in over the past ten years. There are so many great deals to be had everywhere!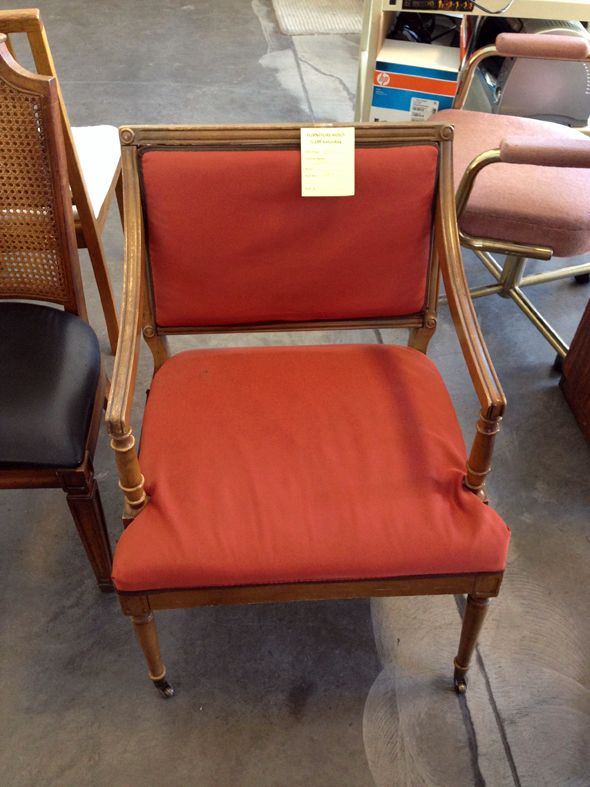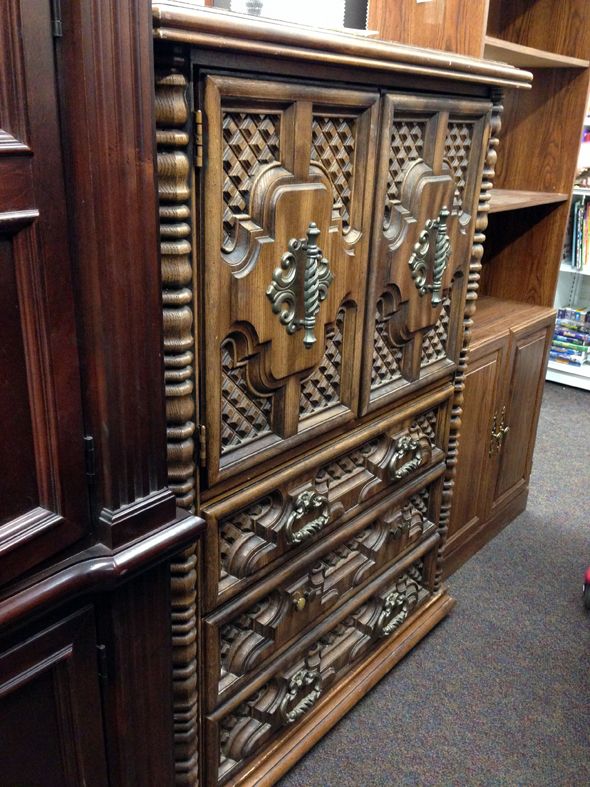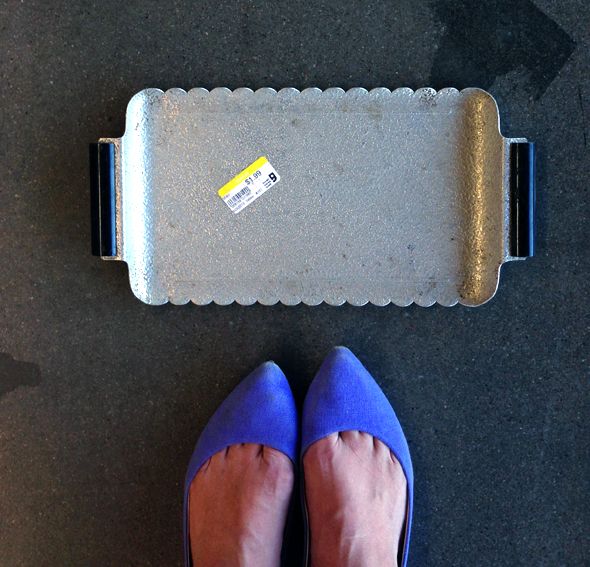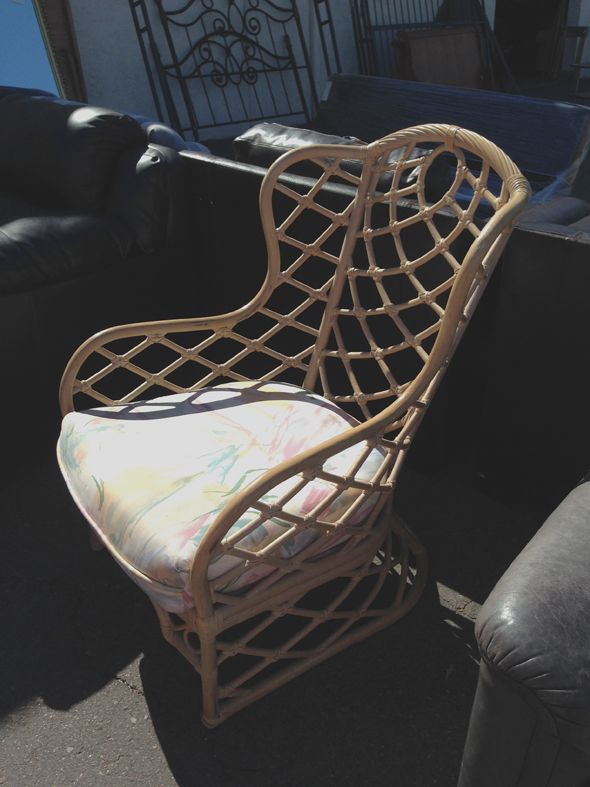 Some of my very best vintage furniture deals were found in rural Delaware and Pennsylvania. As it turns out, people lived and furnished their homes in the 50s, 60s and 70s there too! ;)
The BEST trick I have up my sleeve though is to search for "used furniture stores" or "furniture consignment" plus your zip code on Google or Bing maps.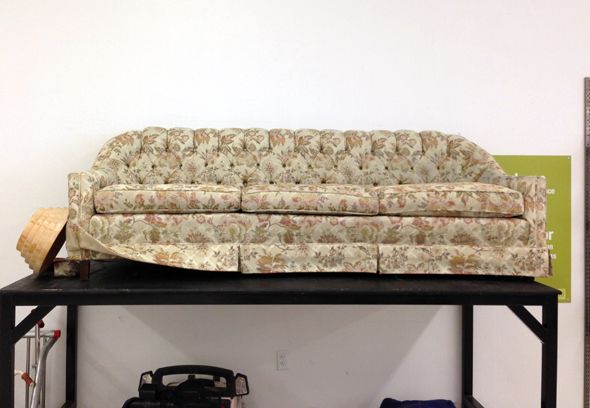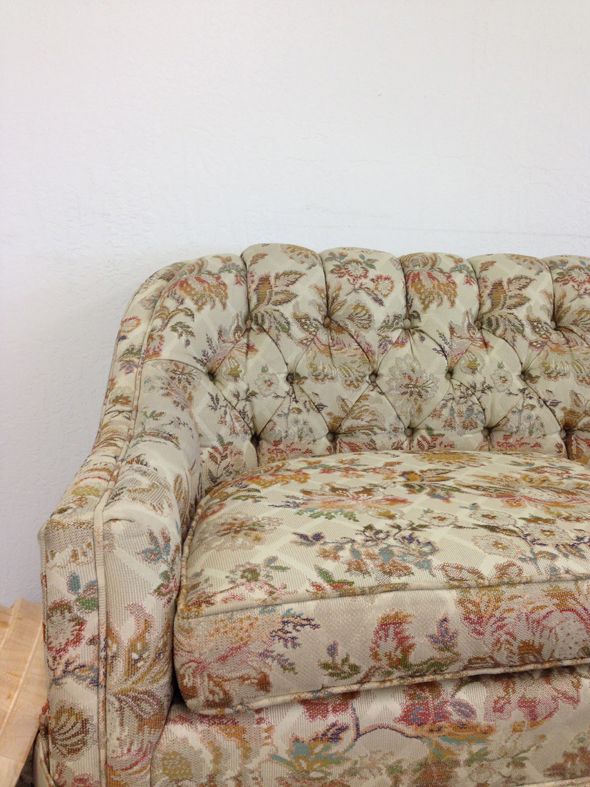 Thrift stores are great, but the vast majority of the stuff you'll find there now will be from the 90s and early 2000s. Antique stores can be amazing, but you'll pay for the dealer's eye which usually means a big mark up.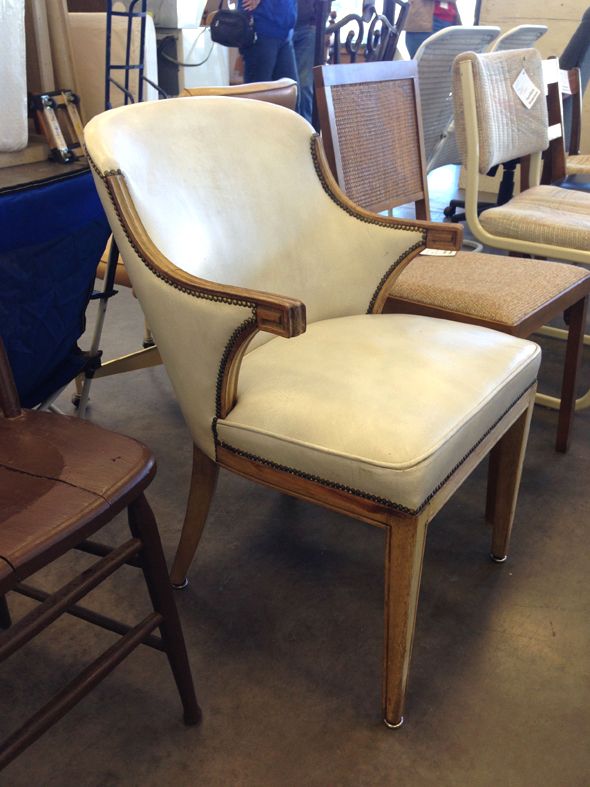 I love eBay and Chairish and Craigslist for the times that I'm looking for something very specific that's in great condition. Estate sales are also really awesome, but they can be a lot of work and sort of time consuming. I don't do yard sales at all any more because they waste too much time and gas.
Used furniture and consignment stores are where it's at, friends. Don't get me wrong. You'll still see all sorts of junk at these places, but there will almost always be vintage treasures to be had at ridiculously low prices!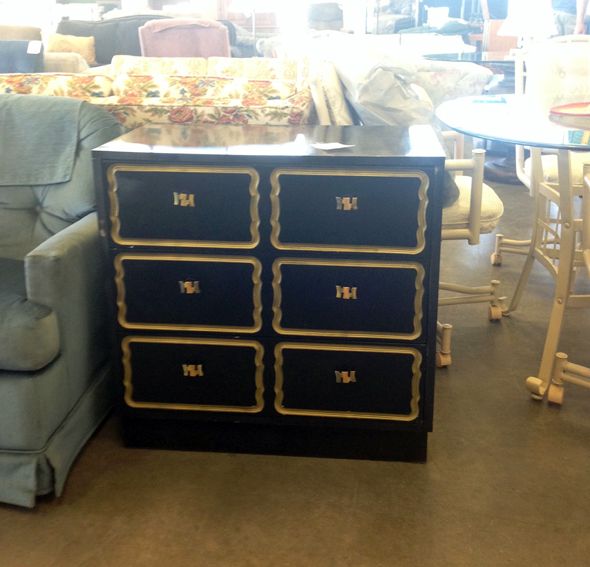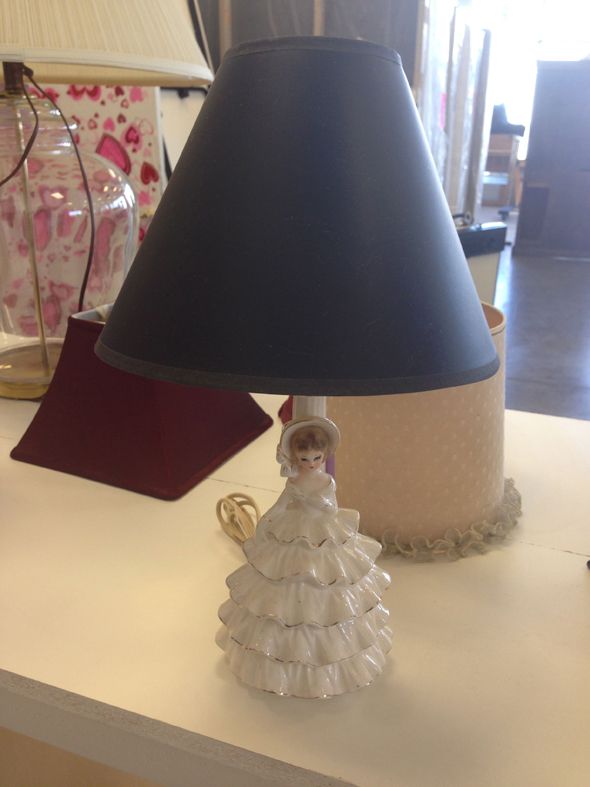 One of my friends, who bought this great iron chair on a recent shopping trip together, is so smart and likes to say hello to whomever is working near the front or at the register of the store and then just sort of shoots the breeze for a minute with them. And then she asks in the nicest way if there are any special sales happening that day. She's not being fake, she's just being friendly. And friendly people get treated, well, like friends! I've been using her approach since then and, I kid you not, nine times out of ten the salesperson will give me a little price break when I'm checking out without me even asking for it, just to be nice. It's amazing. Especially when you do as much thrifting and vintage shopping as I do – every 5 or 10% off really adds up! :)
What are your tips and tricks for finding the best vintage furniture? Have you found any amazing deals lately?