It's no secret that I have a seriously intense vintage furniture buying habit. It's the thrill of the hunt that really does it for me. So thank heavens I have a job that gives me a good excuse for all the buying! But sometimes enough is enough and even I hit my limit. Or rather, my storage space hits its limit. So my new rule is if one thing comes home, one thing must leave. And, basically, if I don't have a very specific place for something in the new house, it's on the "must leave" list.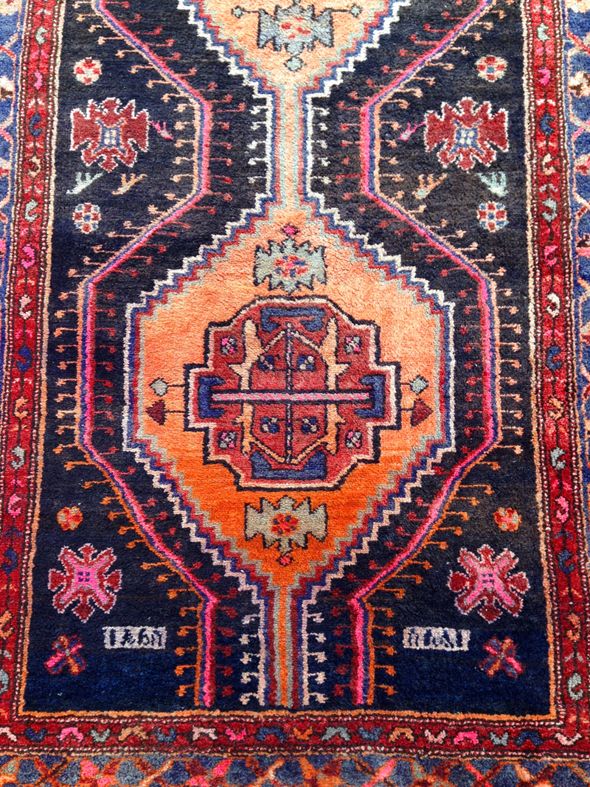 The "must leave" list is ever growing as we continue to empty out the garage and try to get more settled into the house. I am considering doing a big sale sometime soon using Chairish, a site I love and have partnered with in the past. It's a lot like 1st Dibs, but much, much more affordable. It's like a really well-curated Craigslist (basically my dream site).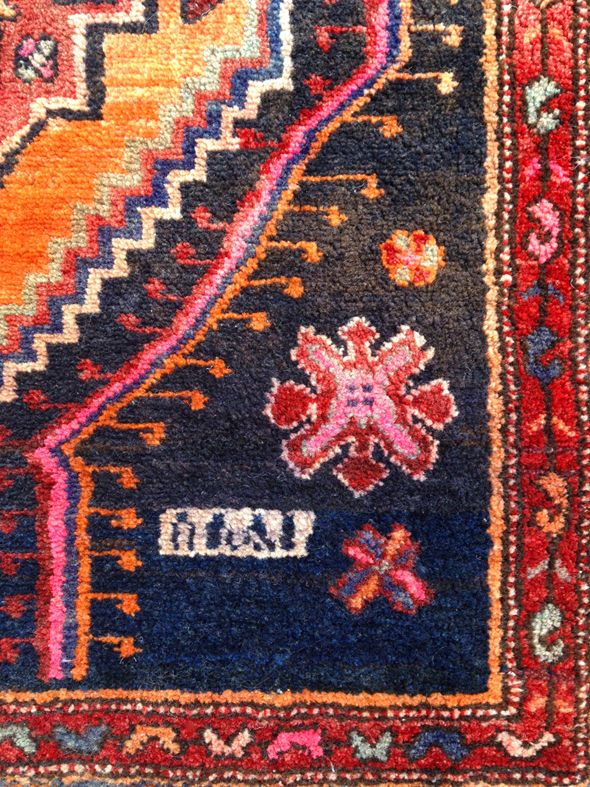 Chairish recently launched a brand new and really beautiful version of their app that makes selling items a breeze. You basically just take a few photos with your phone and add some descriptive info and press submit. The curators at Chairish will take care of the rest of the listing, including whiting out the background of the main photo.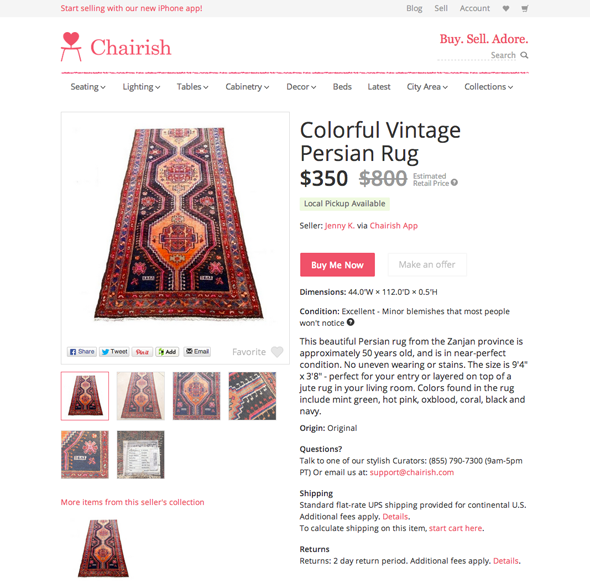 I decided to list this vintage Persian rug as a test run, and I timed myself just for kicks. It took two minutes and 43 seconds to upload this listing from start to finish! I told you it was a breeze!!
Do you remember this rug from the brownstone? We had it in the garden level entry. I don't have the right space for it in the new house, so, instead of storing it somewhere where it could get damaged, I'd rather see it get sold and properly loved by someone else. Wouldn't you like to have this beauty, with its pops of mint, apricot and hot pink, in your own place? :) The listing is here.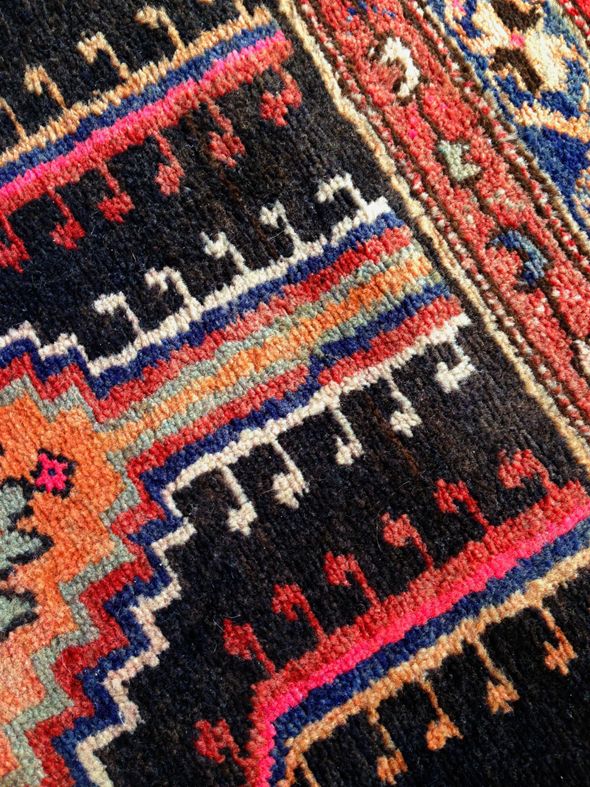 And in even MORE exciting news, if you download the newest version of the Chairish app before February 28, you will be automatically entered to win all of the amazing pieces in the designer room below (worth thousands and thousands of dollars in total). You know I'm especially digging that green sofa!
So to enter the fab giveaway, download the app here (or here if you're reading this from your phone), and that's it! Browsing vintage finds and selling your old treasures has never been easier. I know I've got about five sofas that will be uploaded as soon as I can get them unburied enough to photograph! And I only wish that was an exaggeration. :)
Chairish is a valued sponsor of LGN. Thanks for supporting our partners!