One of the big projects I tackled this month was painting the kitchen. No small feat with those 16 ft. vaulted ceilings!!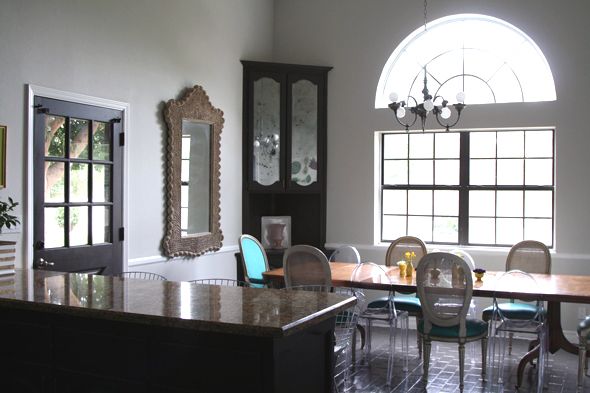 I had to rent a ridiculously tall ladder from Home Depot to get all the way up to the beam. Makes me a little fuzzy feeling just thinking about it.
Remember how it looked before we moved in? Lots of yellow and lots of faux brick: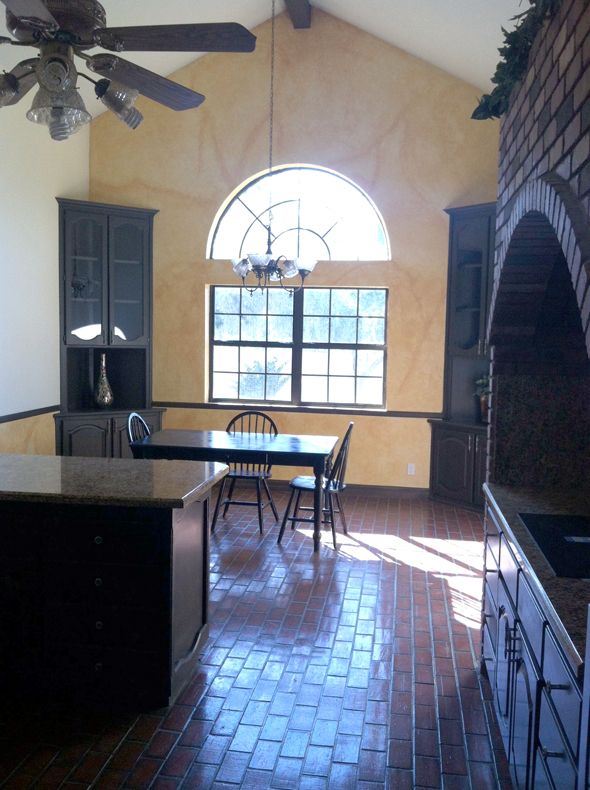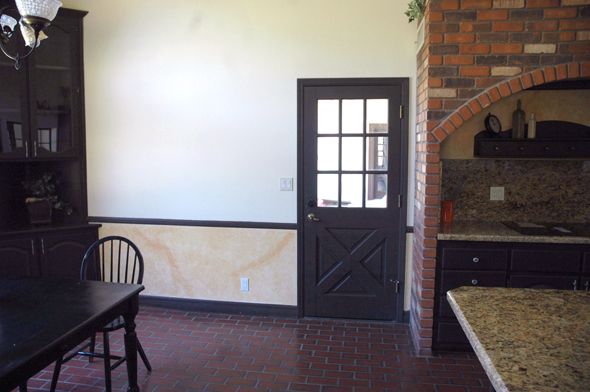 The walls are now Benjamin Moore's Titanium, which was a runner up for the common areas in the rest of the house. I had two gallons on hand already, and I love the color, so it was an easy choice.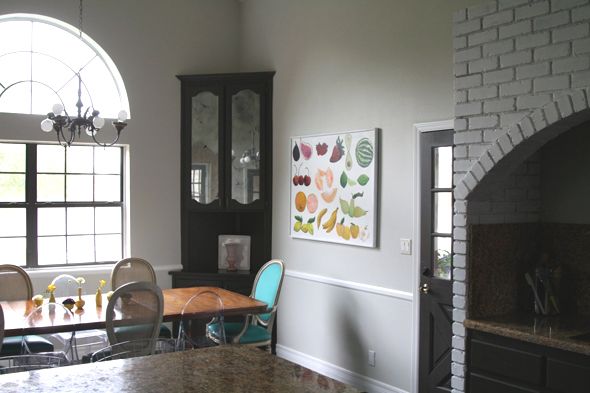 The brick range surround also got a paint job. I need to do a second coat, but I'm still recovering from the hours and hours of work the first coat took! I'll do a post about it later, but the gist is that the mortar was a beast.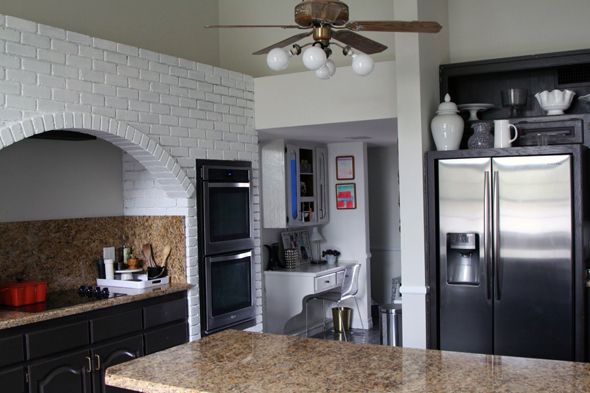 I'll admit I was a little nervous to paint out the brick for about five seconds, but now I have exactly zero regrets. It's so much brighter in here! I know I'll love it even more when the second coat is done.
The dining table could use a refinishing, but my love affair with this vintage beauty is still going strong. We recently put in all the leaves after I picked up four ghost chairs at a junk shop for $60 for the set, so now we can seat ten people around the table comfortably. I love it.
And I really like how the ghost chairs mix with the Widdicomb chairs, which I got back from the upholsterers just in time for Christmas dinners and parties. They've held up so well the past two months! The leather is really easy to keep clean (spills wipe right off) and the color is so pretty against the soft gray walls.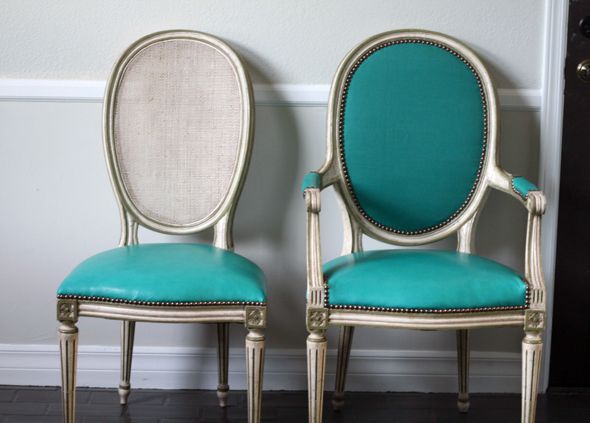 I hung my old Italian mirror on one side of the table and a new piece of art on the other side that I made last night on the fly.
There are about a million things left to do in this room. New lighting. Cabinets facelift. Backsplashes. New sink and faucet. Open shelving. Etc., etc., etc. But I think now we're at least in a pretty comfortable place. I don't mind the blacky-brown color of the cabinets any more now that the yellow is gone. The lights are still horrible, but I took off the old globes and put in big white vanity bulbs and that somehow helps. We've only done temporary fixes, but they really add up and help make this room more inviting.