I've been making some progress on my office lately and I'm excited to share some of my projects so far! I made it a goal to get the space all set up and in good working order before the new year. There's lots to do still, but this credenza area is pretty close to done!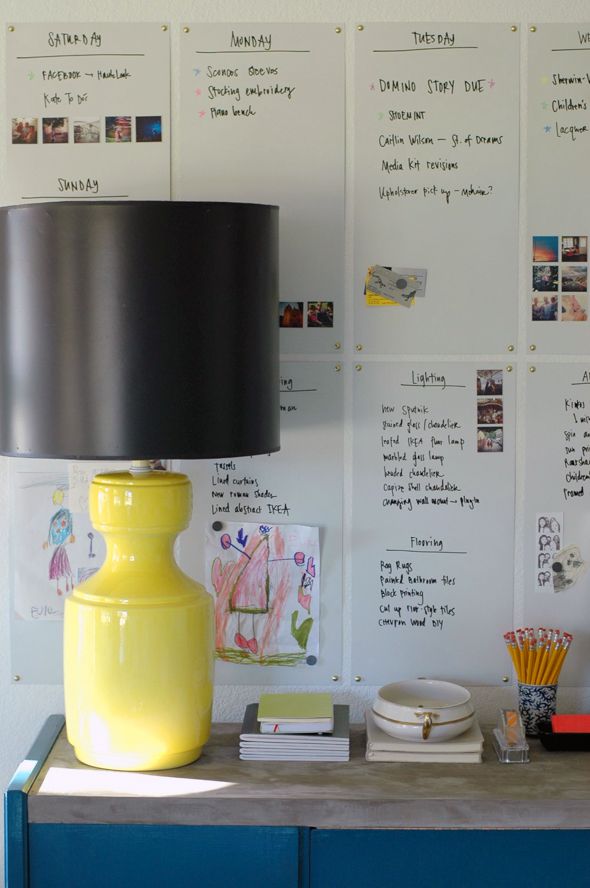 I'm using this series of whiteboards as a calendar system to keep track of work obligations and project ideas. The boards (which I'm working on a tutorial for!) are magnetic too. I love having a place that's not my refrigerator to put up kid art and little notes.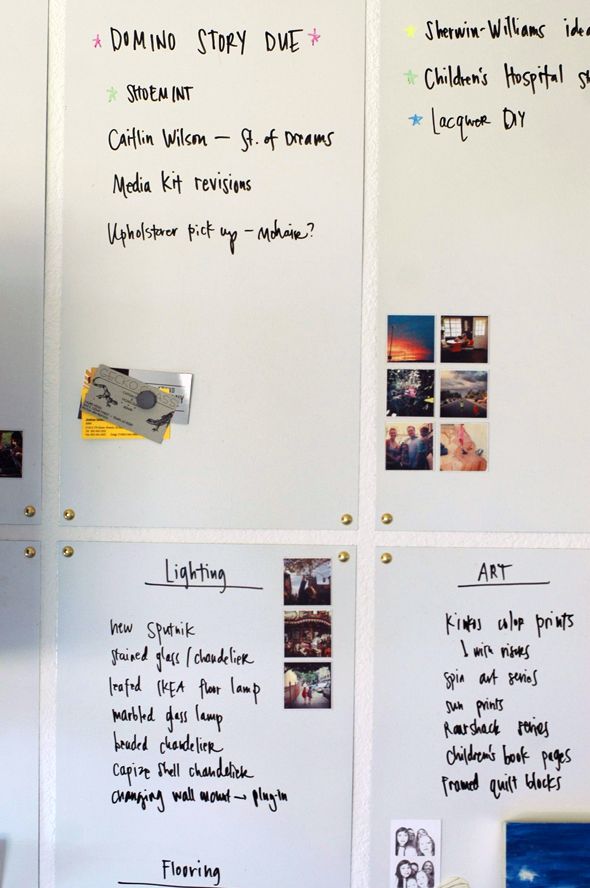 And of course after I finished the whiteboards I plastered them with my ever-growing
StickyGram
collection. I love these magnets so much – they're an addiction and I always want to order more. It's so fun to have so many of my favorite family photos in one place where I can see and enjoy them daily. No frames needed! :)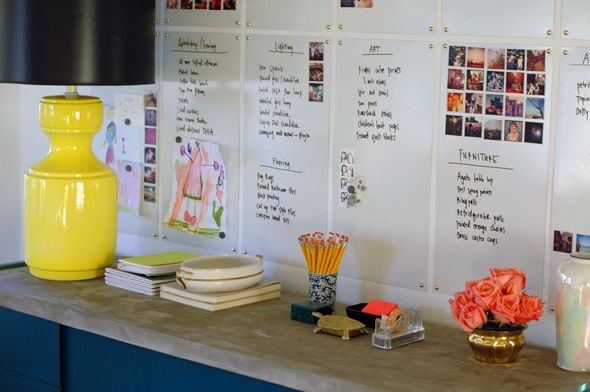 One of my friends put a StickyGram magnet featuring a photo of her family in her holiday card this year. I thought that was an adorable idea! And a sheet or two of these magnets makes a great gift for grandparents or good friends.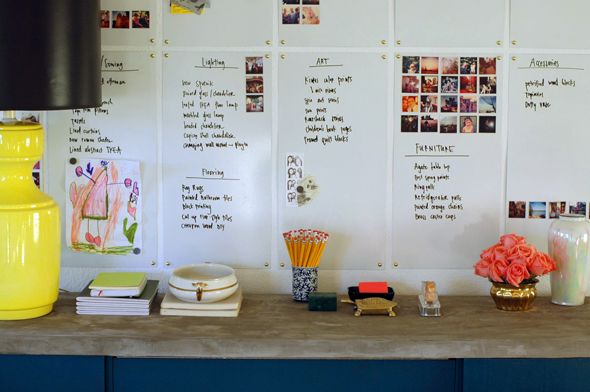 In celebration of the holidays,
StickyGram
kindly offered to give away three sheets of magnets today! Just leave a comment to enter. Contest ends Dec. 18 at midnight and the winner will be contacted via email. Best of luck!