1
When I was leaning over the paint counter, thinking about what colors I'd like to add to my bedroom, I thought an oxblood red would be the perfect balance to the
new green lamps
and the
Knoxville Gray walls
. I usually have something of every color in my extra tchotchkes/accessories closet (we all have one, right?), but this time I was coming up a little short in the oxblood red department.
So I swung by the craft store and picked up a plain, clear glass vase for about $3. They have these vases everywhere – even the grocery store. And they make the perfect base for customizing (hello! – great gift idea!). Here's the how-to:
I wanted a splatter pattern on my vase, so for the first layer, I grabbed a bottle of black nail polish and sort of carefully whacked the brush around the rim of the vase.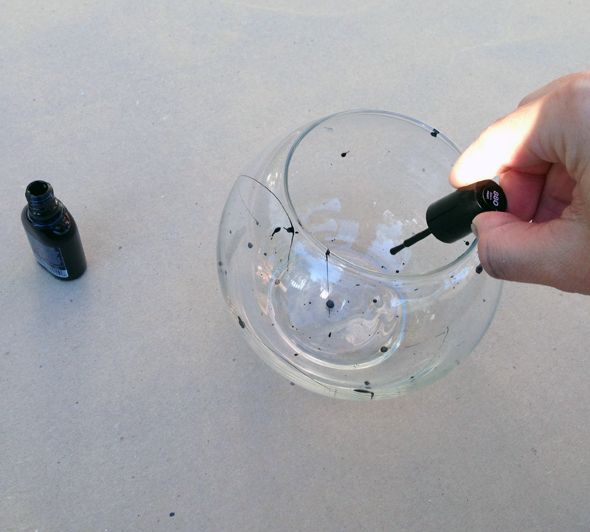 This enamel spray paint from Rustoleum is the perfect color of oxblood. It so glossy and deep – love it.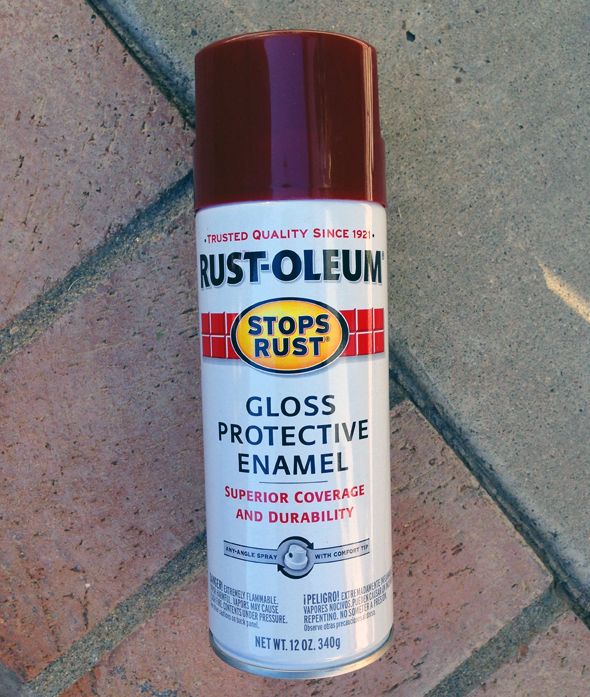 I wrapped the outside of the vase with a grocery bag and sealed it up with painters tape along the top edges of the rim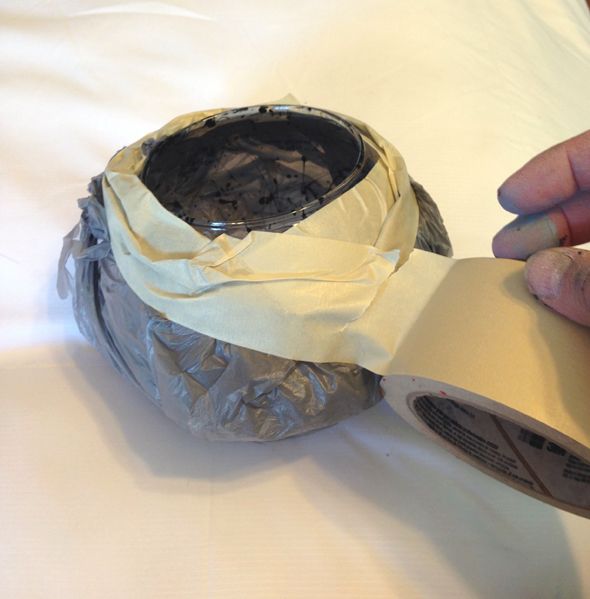 Then I sprayed the inside of the vase with the red color. Don't go too heavy with the paint here. You want to coat all the glass evenly, but it looks prettier if the light can still get through the layer of paint.
Just like Christmas morning!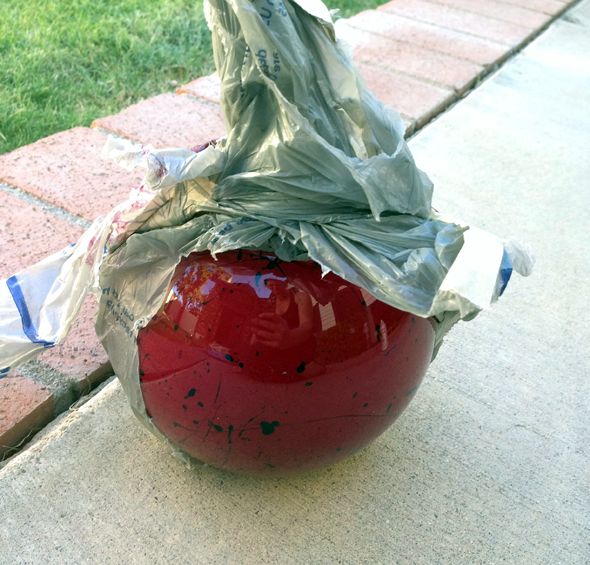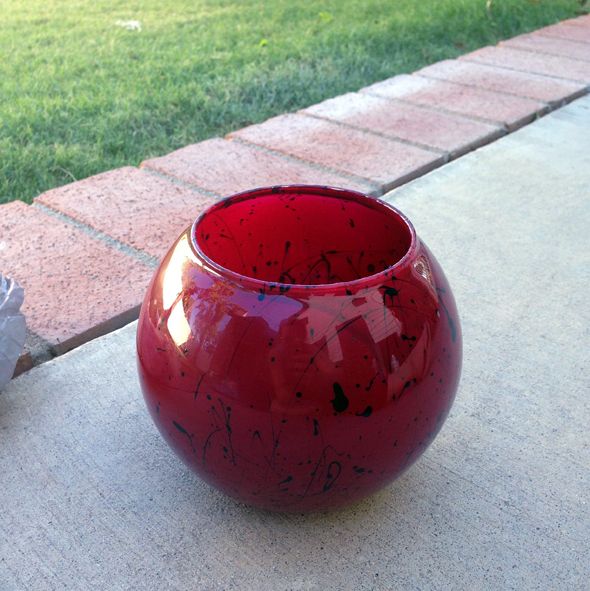 The oxblood pairs so well with the pinks and purples in my favorite lady portrait and in the pink grocery store roses.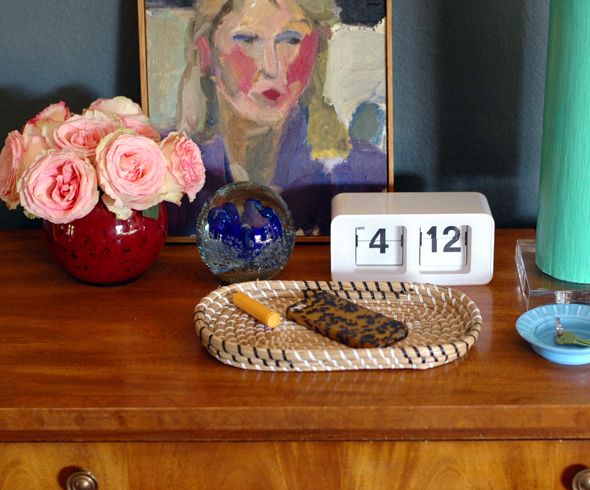 Also, here's a little trick for getting cheap $10/dozen bodega roses to look more like garden roses.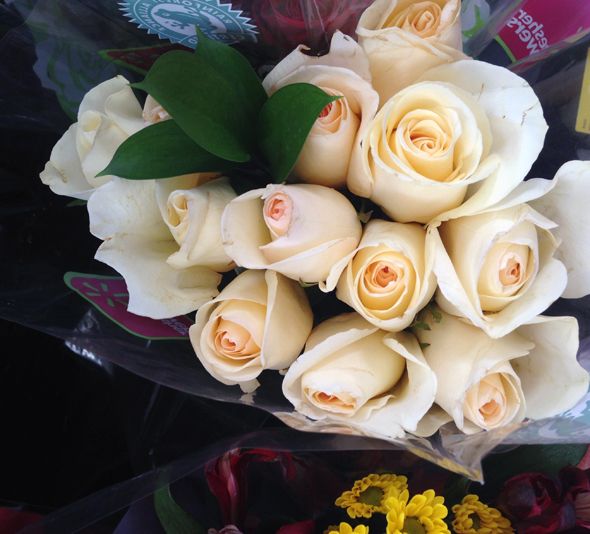 To loosen the buds a little, put them in some warm water for an hour or two and then use your fingers to help them open a little more. If you put your fingers in a pinching position and sort of spread them from the center of the bud, they'll open up beautifully! And if you do it gently, there won't be any damage to the petals. Also I think they live just as long as before this way, especially if you're good about changing the water every other day or so. I can usually get my flowers to last about two weeks that way.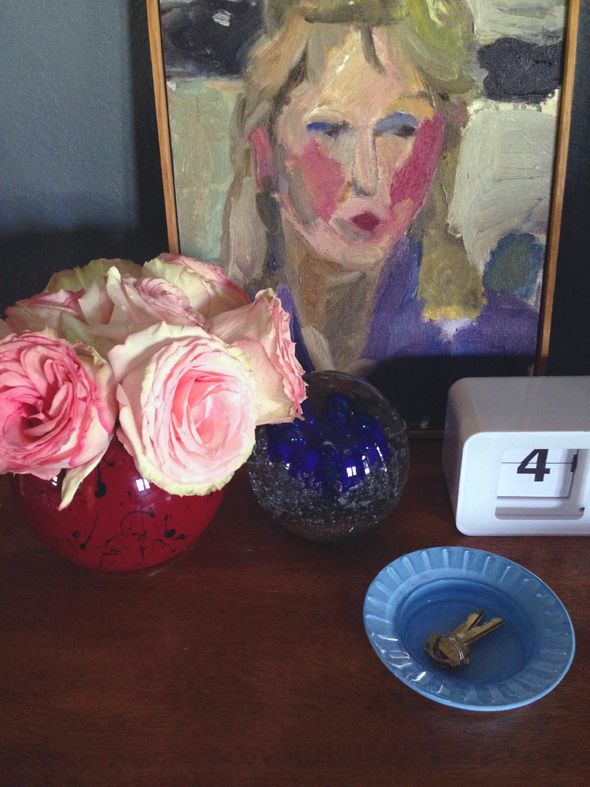 The roses are so much more pretty this way, don't you think? Hard to beat $10 for a pretty arrangement that last for weeks!
Oh, and some of you were asking about our flip clock. It was an Amazon purchase! Takes some work to get it going, but it's cute and fun!