Today is the very last day to enter to win a laundry room e-design from yours truly which comes with a $5000 Mastercard gift card and a year's supply of Tide. I hope you've entered already (and here's the link in case you haven't!).
In celebration of the laundry room makeover contest, The Home Depot is giving you a second chance to win something special today – a $500 gift card!
To enter to win the $500 gift card to The Home Depot (which will arrive with a great box of samples from Tide), just leave a comment on this post. I'd love to hear what projects you'd fund with the gift card. I actually picked up some supplies there this weekend and did a little faux bois treatment to my laundry folding station. I'm working on the tutorial photos now, so look for that post tomorrow probably.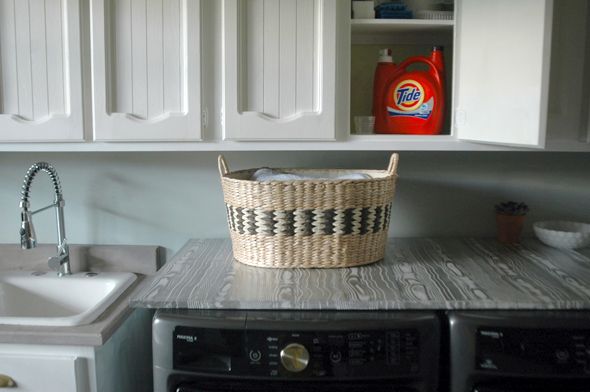 Contest ends Monday, August 26 at midnight. Winner will be contacted via email. Good luck! (And don't forget to enter the EXTRA BIG give away here!)
Thanks to The Home Depot and P&G for sponsoring this post series. And thank you for supporting the companies that collaborate with me on LGN posts. :)