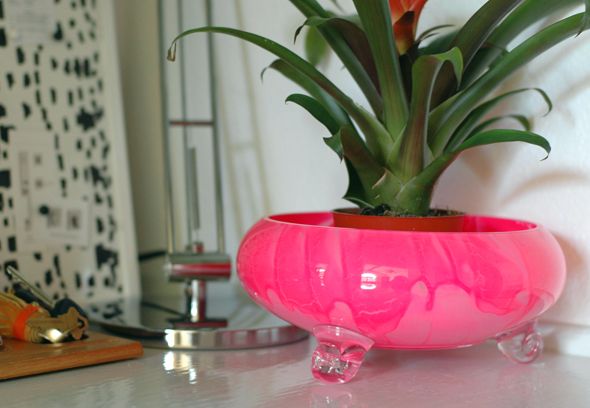 I love small DIY projects because they can usually come together quickly and simply and they really solve some design problems in a pinch. My favorite projects usually happen right before a party or a photo shoot in a last minute spurt of creative energy. For
my little desk redo
, I wanted some shiny and bright accessories and there was no way I wanted to spend a penny on any of that.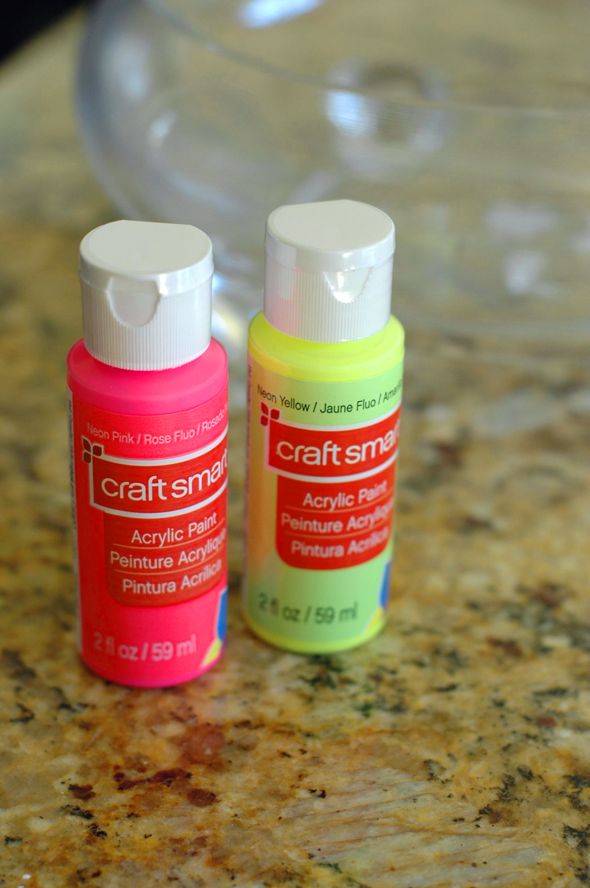 Well, I ended up spending a couple pennies (about 60 I think) to pick up these neon acrylics paints. And using the rest of
my new favorite gold spray paint
and some things I already had on hand, I got just what I wanted – bright, colorful and unique desk accessories.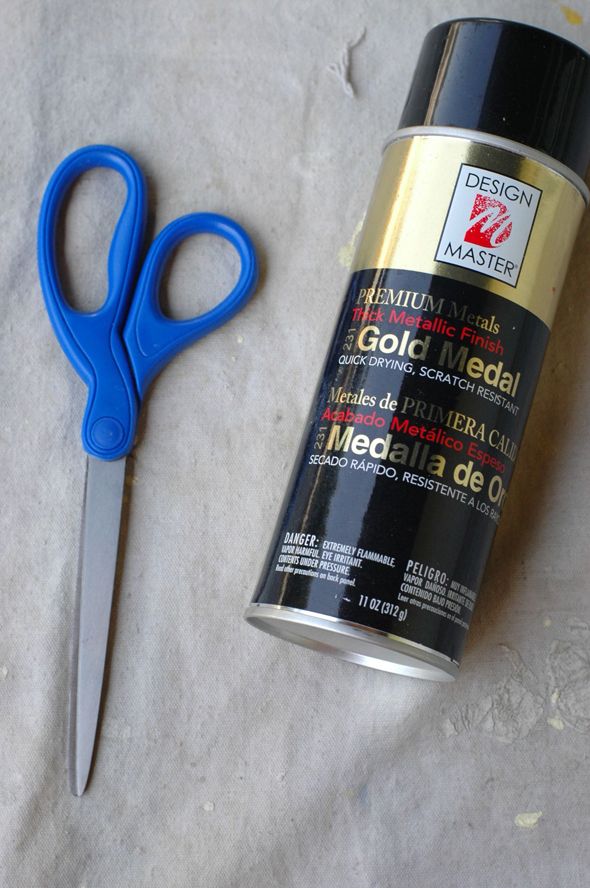 Here's the how-to…
I got this glass footed bowl for the laundry room redo a while back and never used it. I think I bought it on clearance at Homegoods for about $4.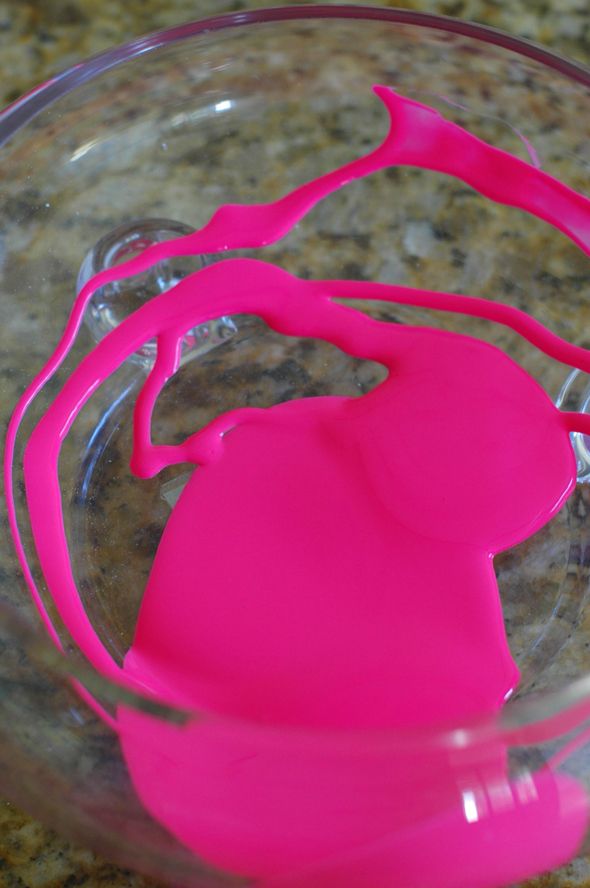 I thought the shape would make a perfect shallow planter. If I wanted to use this as a bowl for keys or jewelry or whatever, I would have used a paint made specifically for use on glass (Porcelaine is a great one). But since I planned to just fill this up with soil and plants, no need for anything more than cheap craft paint.
I poured in a bunch of the paint, brushed it up toward the rim and then let it sit.
The paint dripped back down onto the thinner layer and created a cool, glazed effect. I like how different it looks, but if you want to paint just a single layer of paint on glassware that works too.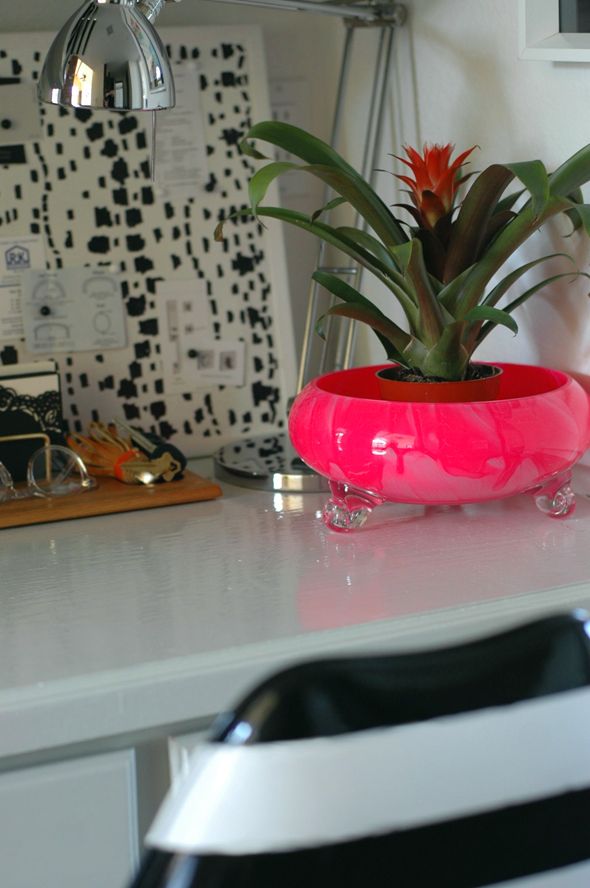 And that's actually what I did with this little cut glass tumbler. I painted the inside with two coats of the neon yellow acrylic and let it dry outside for a good day to let the thick paint really cure.
I've been using it as a pencil cup and I love the dimensional look of the paint on the inside of the glass.
And didn't those cheapie plastic-handled scissors take paint so well? If you want, you can tape off the blade, but I just sprayed right over it (I didn't spray the insides of the blades though – they sat in the closed position the whole time I was spraying).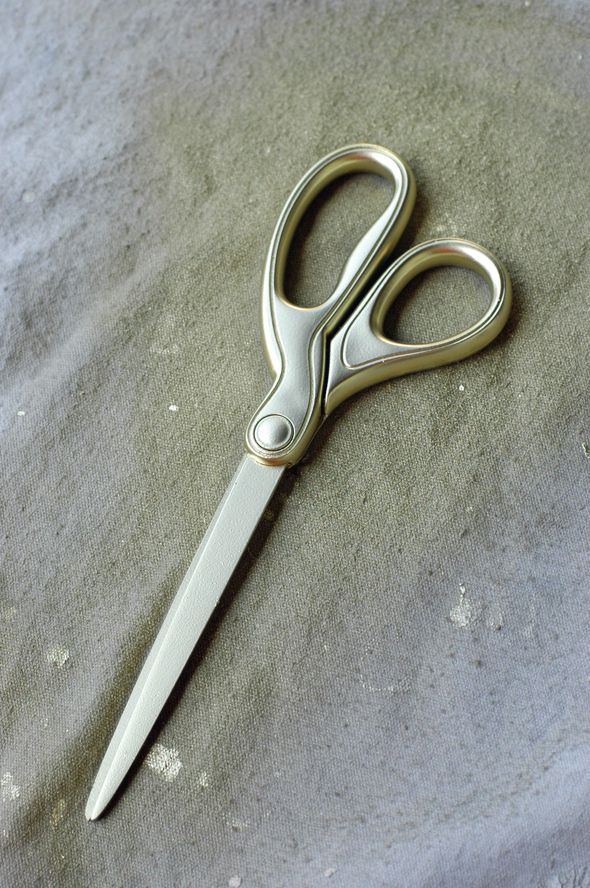 I sprayed a clear lacquer coat on these too and I think they'll continue to hold up well. No chips after a few weeks of use.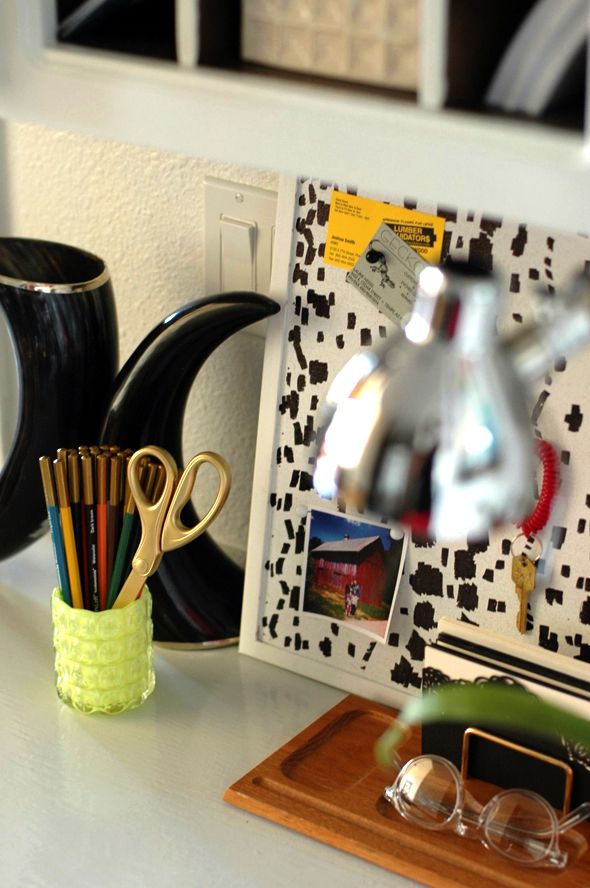 It's so fun to see how a little paint can transform the simplest items. The details really do make a big difference. Before I painted that footed glass bowl pink, the
sparkling version
of the desk area was really bland. The pop of color made all the difference. And how long would I have had to search online and in stores to find a bright pink bowl (and how much would I have had to spend on it?). Sometimes you just have to make it if you want it.