Just to the left of the entry in our new house, through a glorious archway of fanciful gingerbread trim ;) is a (sunken! boo!) formal front room. While the gingerbread is coming down first thing, the step-down is staying. Looking past its quirks, I think the room has so much potential though! The windows! The light! The high, high beamed ceilings! But first, a little back-story: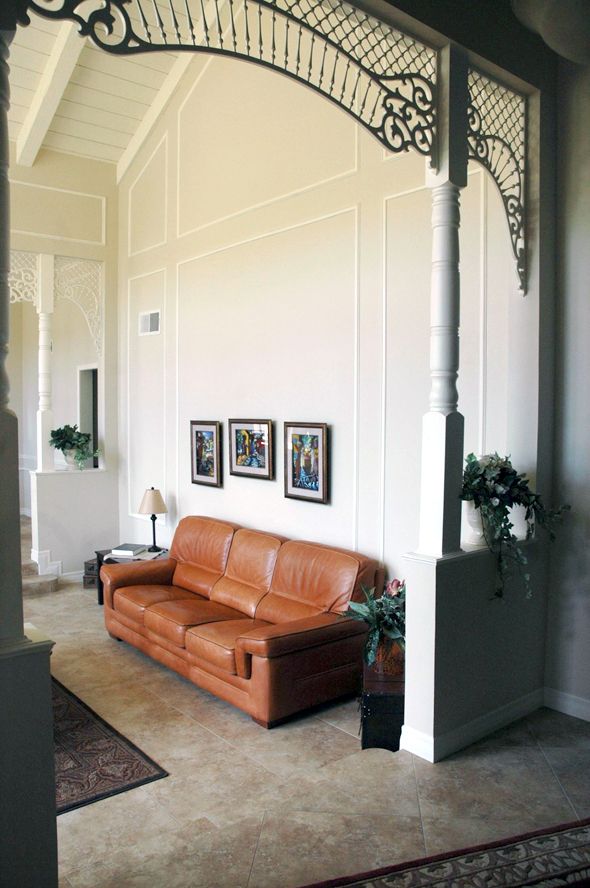 I came to Arizona a couple weeks ago with Michael to get some client work done while he was interviewing for this dream job opportunity that had sort of just fallen from the sky and into his lap. His work has been pretty tied to the bigger financial markets, so we never really thought there would be a really great job for him in Arizona, where we both grew up and where almost all our family lives. And, truthfully, we didn't have our hearts set on getting an actual offer – Michael thought it would be a long shot. So I went only half-hearted-house-hunting with my sister, Ali, while Michael was interviewing. It was mostly out of curiosity for what was available in Arizona. I wanted to see if I could find a house that suited my taste a little more than what you usually find here.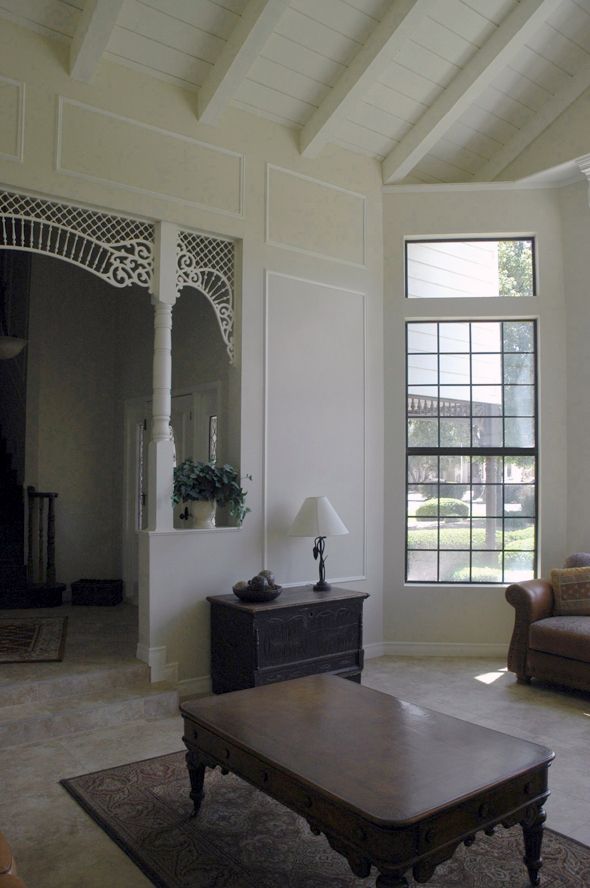 We ended up finding three houses in the area we wanted. Two of them looked great on the outside (much nicer than the Valley house), but they weren't quite right on the inside.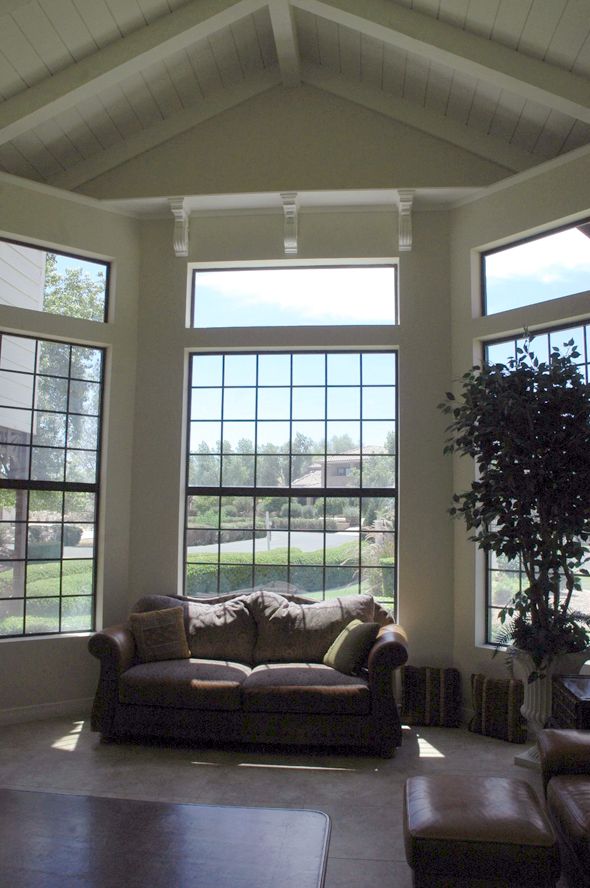 There was one house that I really liked. Its owner was an interior designer and she had done a lovely job, but she had priced the house high (and rightfully so), and I still would have wanted to change a lot. Still, we might have considered that house more seriously, except for the fact that it was majorly lacking in living space, even though it was the same size as the Valley house. There was just one common hang-out space, that wasn't all that big, and which you basically walked into right when you came in the front door. It was a bit of a head-scratcher. But it made it easier to feel good about pursuing the Valley house whole-heartedly when Michael's job offer did come in.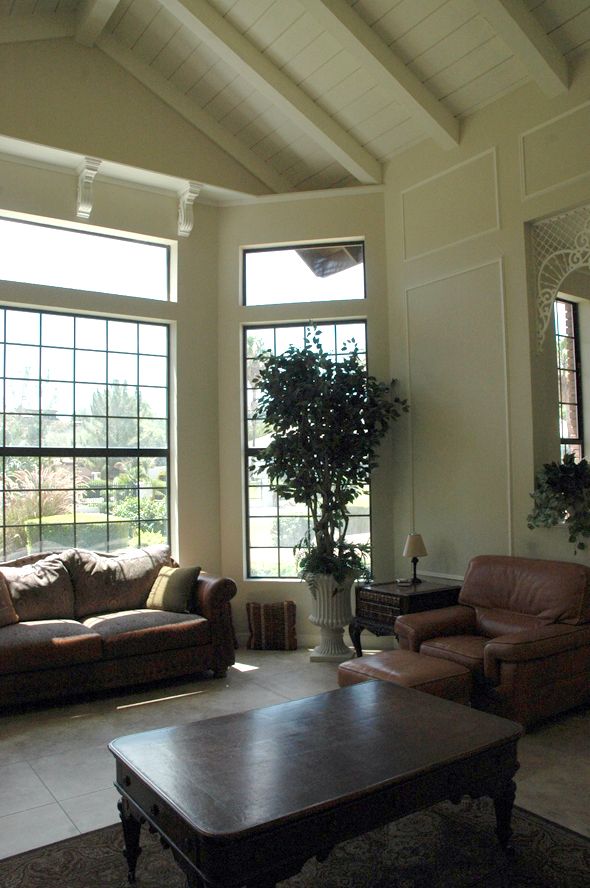 The interior designer's house was an interesting foil to the Valley house. Where that house lacked multi-purpose rooms, our house has them in abundance and almost to a fault. With the exception of the master, the bedrooms are pretty modest in size, which I really like. I'd rather the girls have smaller bedrooms and save the square footage for a big play room, where they can spread out with blocks and art projects. It wasn't clear from the get-go what we were going to do with all the big living spaces, though.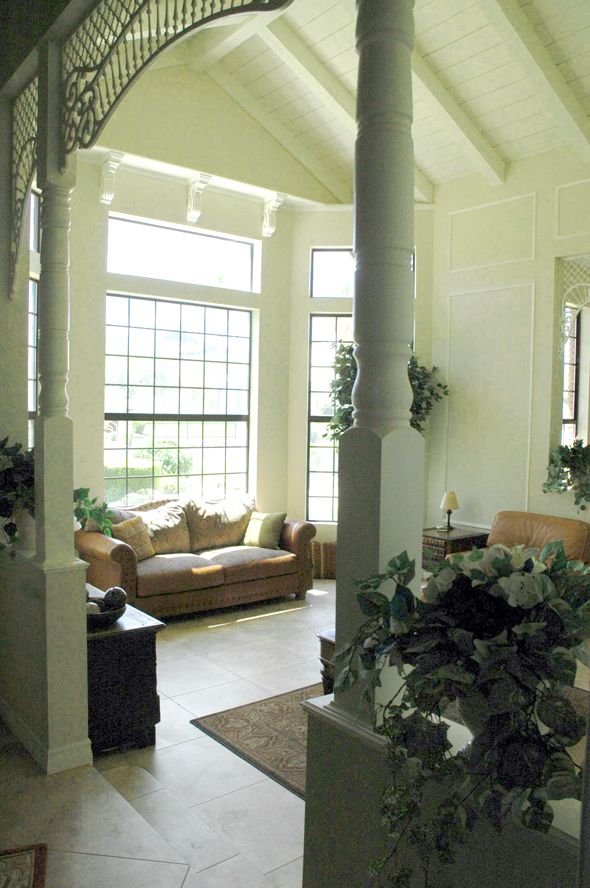 We have three big gathering rooms in the house (front room, family room, game/play room) and it seemed silly just to fill each one with sofas and a tv, right? (not that I would have). It was especially tricky to figure out a purpose for the front room area. Since the family room is just a couple steps away, it seemed like anything we'd put in that room would just be place holders, collecting dust.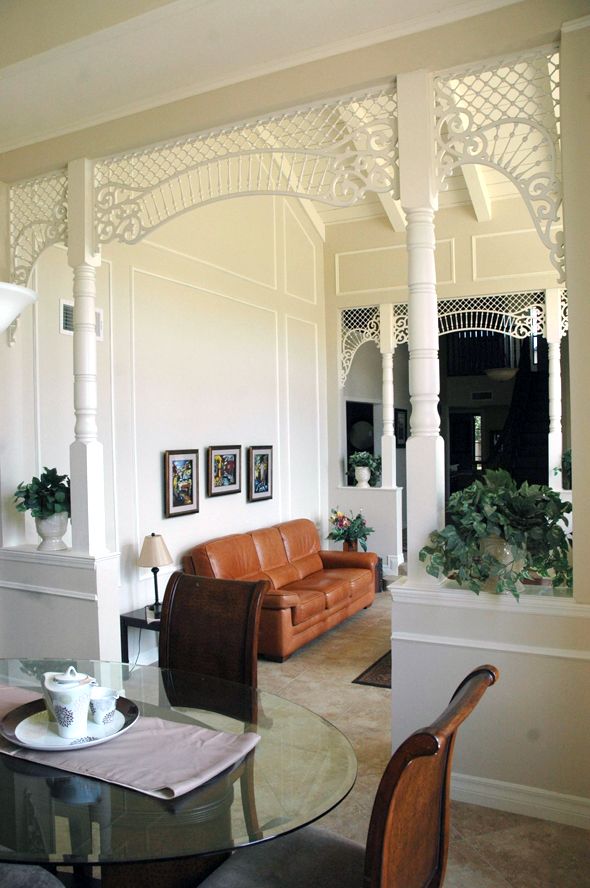 Originally we were planning on building bookshelves for all our books in the office. After putting up the built-ins in the brownstone though, and realizing how much I really love having easy access to all our books, I was a little sad about hiding them away in the office. So, an idea was born. We decided to build a huge, floor to ceiling bookshelf on the back wall of the front room, so that one of the first things we'd see when walking into our house is a giant wall of books. The furniture in the room will be cozy and loungey and not as formal as maybe a "front room" would call for. I'd love a little game table in here as well. All things "library" are welcome. Not welcome? That gingerbread trim.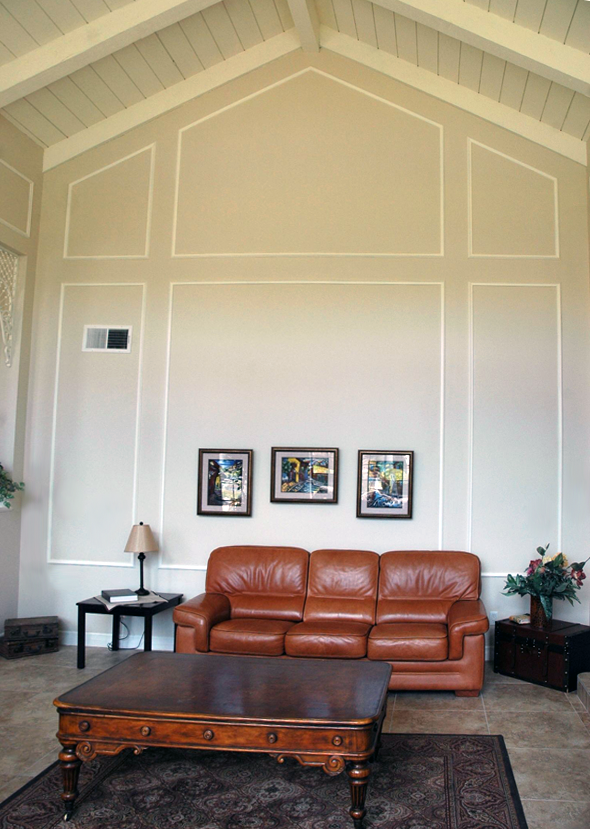 I'm working on sourcing a rolling library ladder (while out here in the land of good-and-plenty antiques), which I might regret putting in later. I'm having visions of neighborhood kids climbing… :/ We'll see – it's just that I've wanted one for so long! And the ladder + chevron floor combo would be so, so pretty.
InStyle
Sara Gilbrane
Living Etc.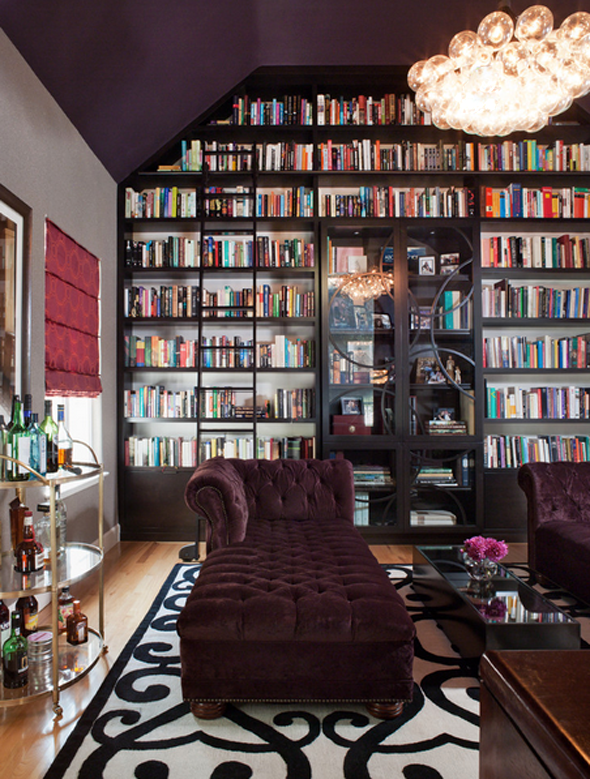 Because of the way the side walls are sort of notched out, the shelves are going to be slightly set in, not totally built-in looking. It will look more like a massive piece of furniture I guess – a little like the shelves I installed in our dining room, but on a much larger scale and in a different style. I think we'll be glad to have a large bank of closed storage for board games, magazines and the like.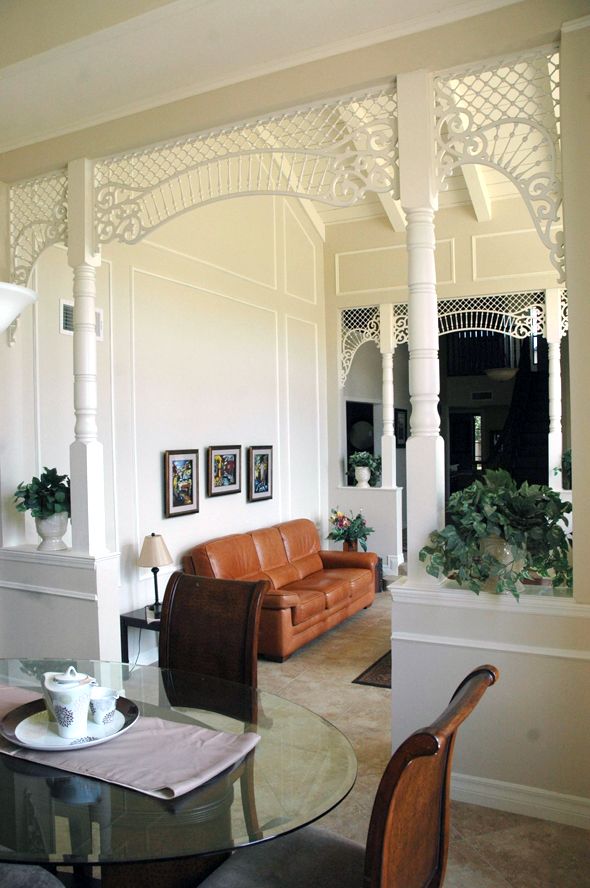 Over the weekend in between cleaning and organizing for the move (one week from now! eeps!) I'll be combing 1st Dibs for vintage credenzas to get inspiration on door and footing styles so we can order the bottom cabinet. Have you seen anything special around?
Happy weekend!!