Just past the library is the room that's currently set up as the formal dining room. The room is not huge though, and in the kitchen (which I will probably show you next) has plenty of space for a long dining table. I think the only time we would use a formal dining room is when we have company over, and in that case we would need lots of extra seating. A small formal dining room just doesn't seem useful for us. And I love having everyone in the kitchen anyway. It doesn't bother me to not have a more formal eating space.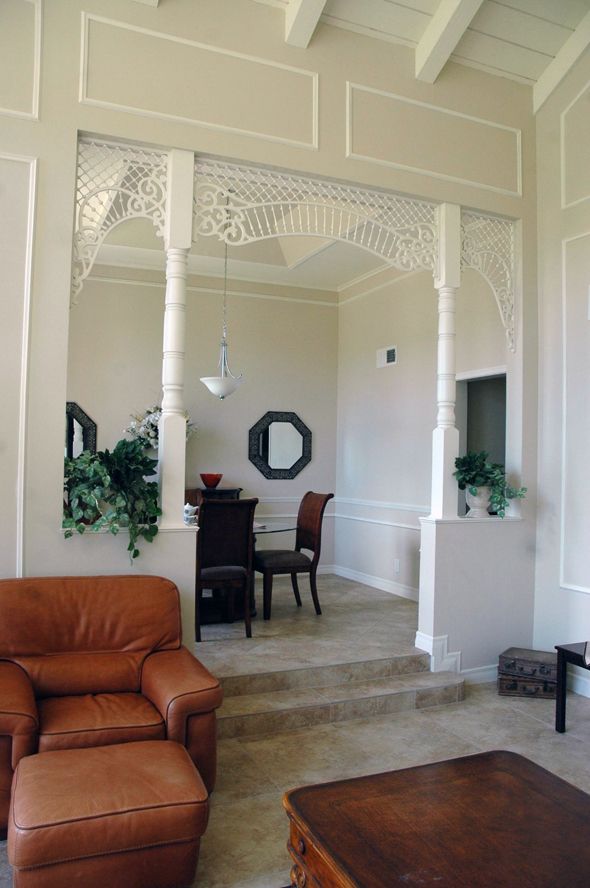 We thought it would be so cool to make this little space a music room. We'd put a piano centered against this back wall: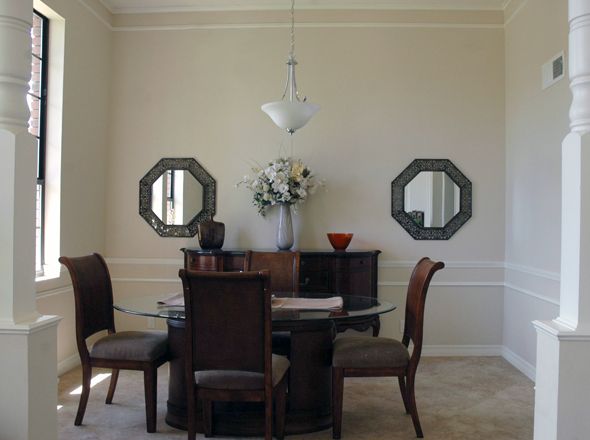 Probably a little settee here under these windows:
And maybe this chair in the corner here?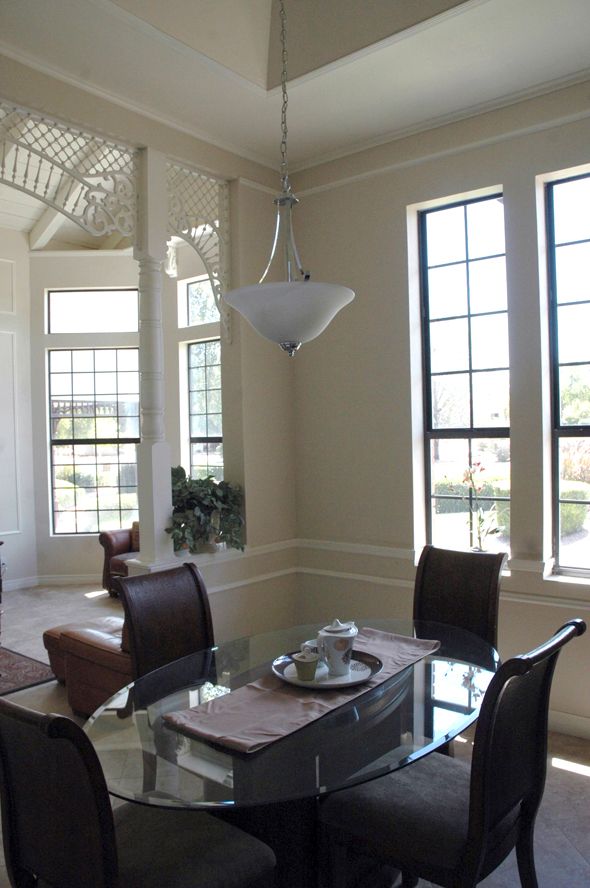 And a wall of hanging instruments here to the right, probably over a storage piece: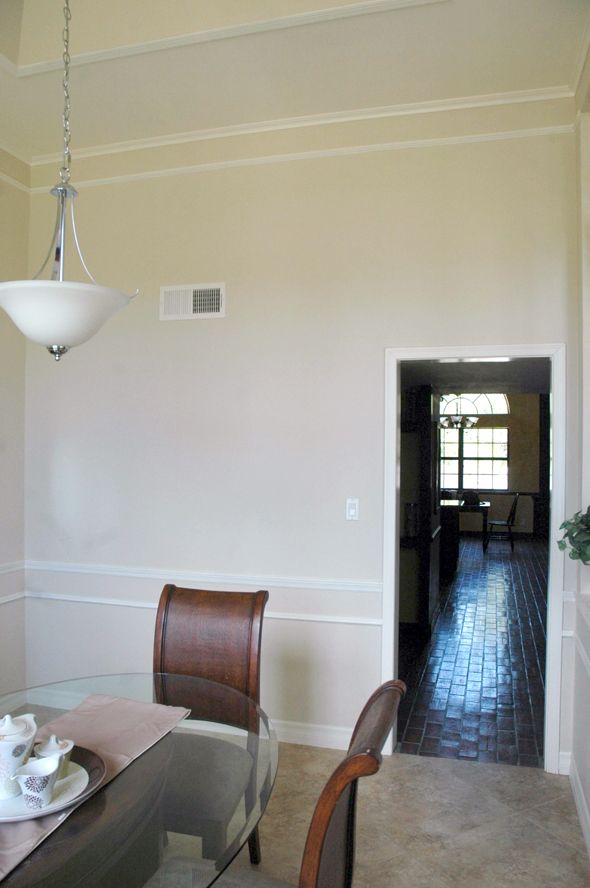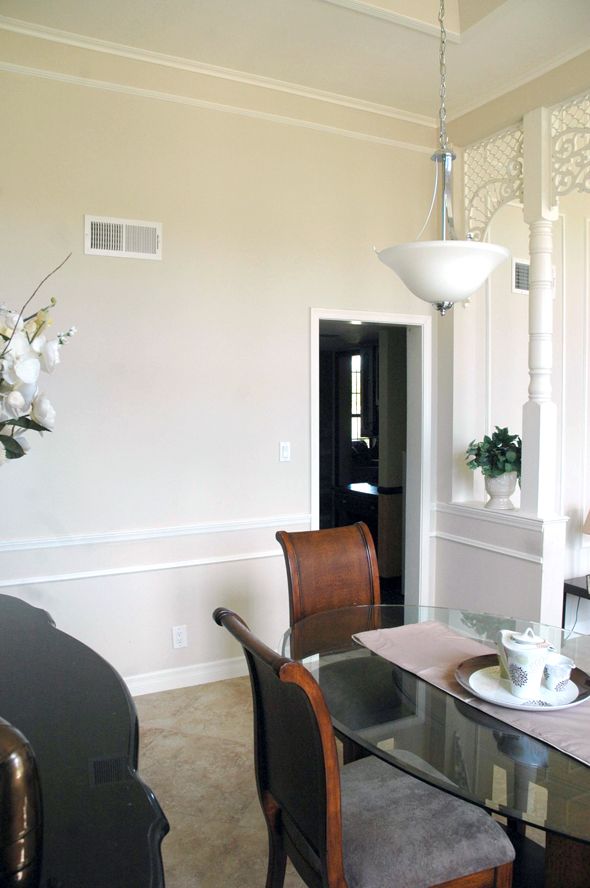 Sort of like what we did in the brownstone, but with Michael's other guitars up too: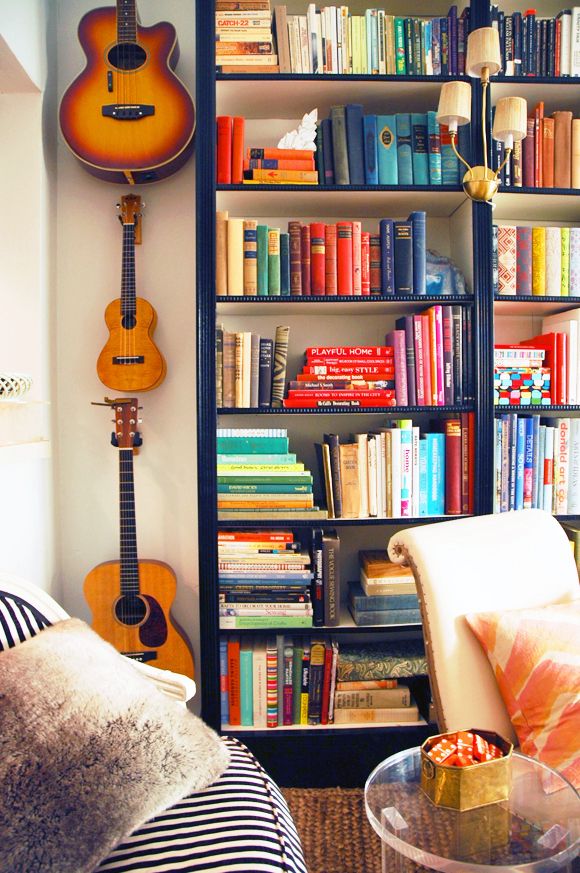 I'd love to put in a really huge, special light fixture in the tray ceiling and maybe do something with the trim to beef up the moulding. Maybe a lacquered ceiling?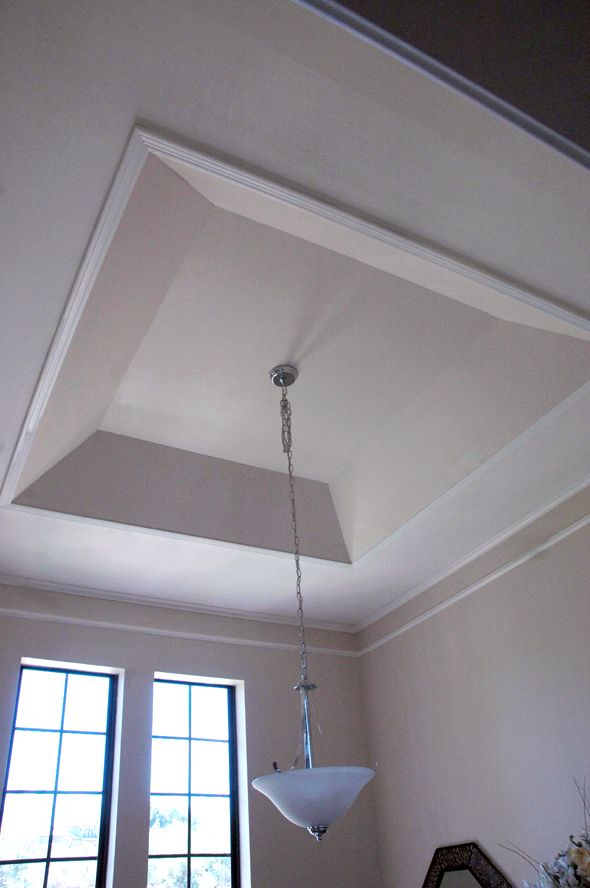 Speaking of lacquered, I want a really simple, modern piano, like a studio upright in high gloss white or black. And then I want to go unconventional on the bench, like tufted hot pink velvet or something. Here are some of my piano style inspiration photos:
I spotted a few simple (but well-made) pianos on Craigslist that I think I could paint myself. I know some people don't like the idea of painting their own pianos, but I've asked two different professional piano restorers here in New York and both of them said it won't ruin the sound at all (think of all the pianos that are sold already painted), just that it might effect the piano's resale value.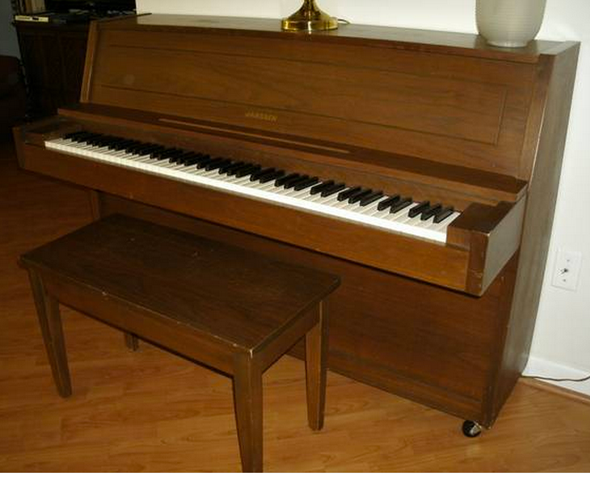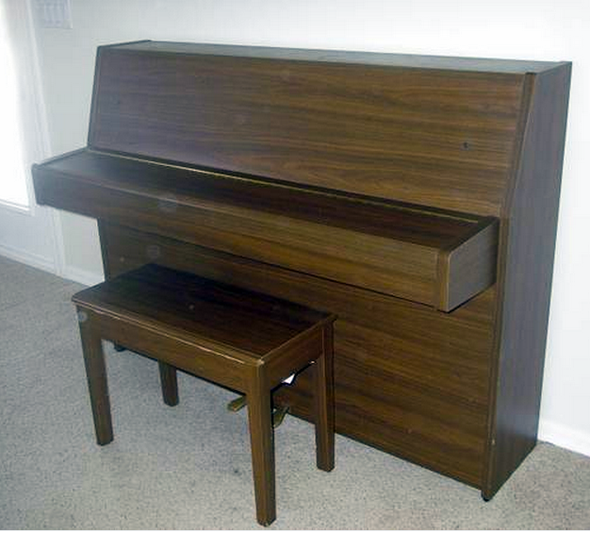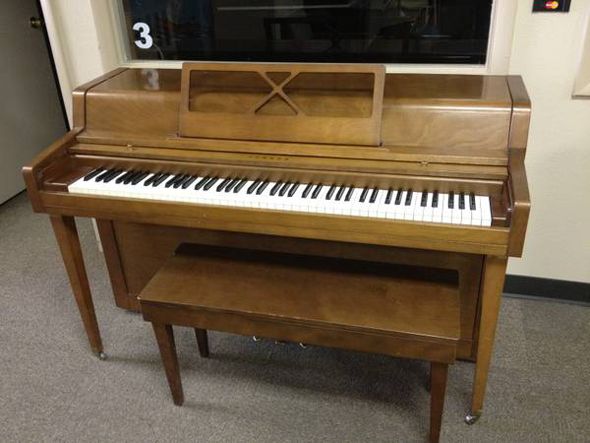 I'm so, so excited about this little room. Right after Michael and I were married, one of our first big purchases was a piano (which we ended up having to leave behind when we moved to Boston). I can't wait to have one again now. It's at the top of our "to purchase soon" list (right up there with a
new king mattress
). :)