This post was brought to you by Colonial Williamsburg. Book your stay at colonialwilliamsburg.com.
I've been really into classical architecture books lately (this one is completely fascinating). We're going to be knocking out and rebuilding a few interior walls of the new house that will need some special moulding. I've been doing as much research as I can before we have to make final decisions there. So when I was invited to come down to Colonial Williamsburg in Virginia with my sister Heather and sister-in-law Kenzi, I jumped at the chance to have a girls weekends and to tour the beautiful, historically restored town and soak up all the classical and colonial architecture (and I'll be honest – the spa and the amazing food were a draw, too) :)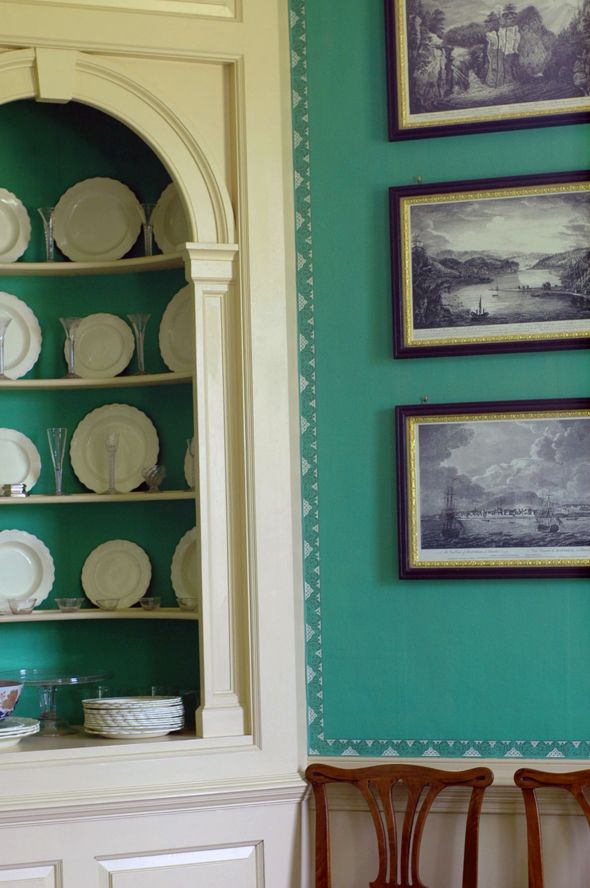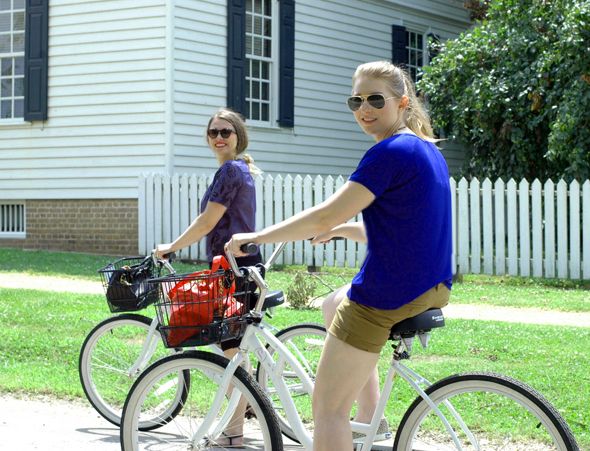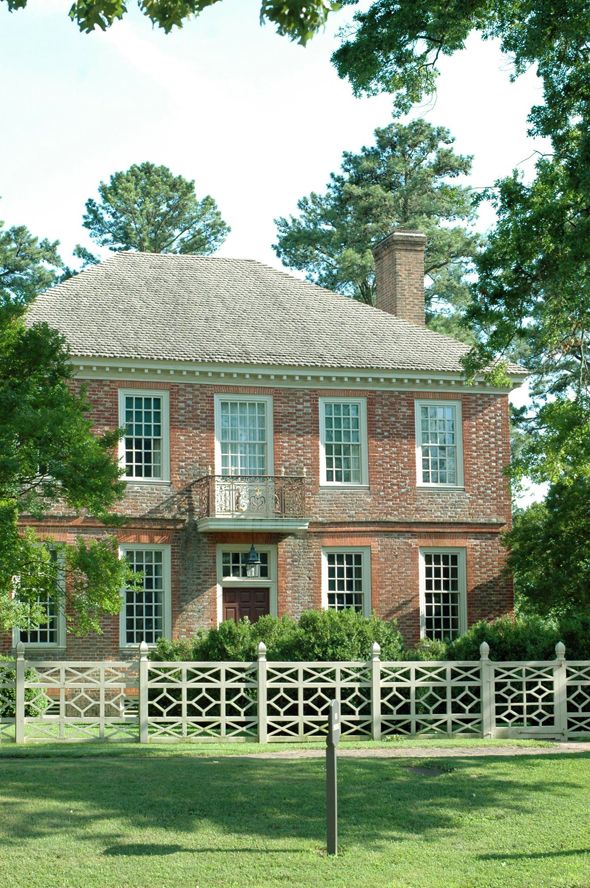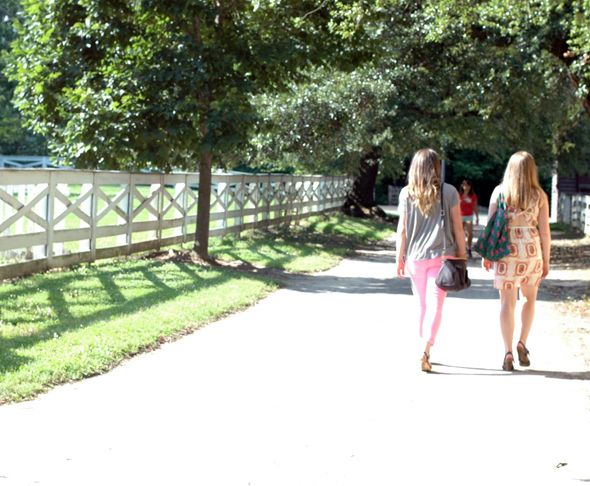 The past couple of weeks have been SO intense with work and the upcoming move, it was really amazing to hop in the car, get out of the city and have some kid-free time with these ladies I love so much.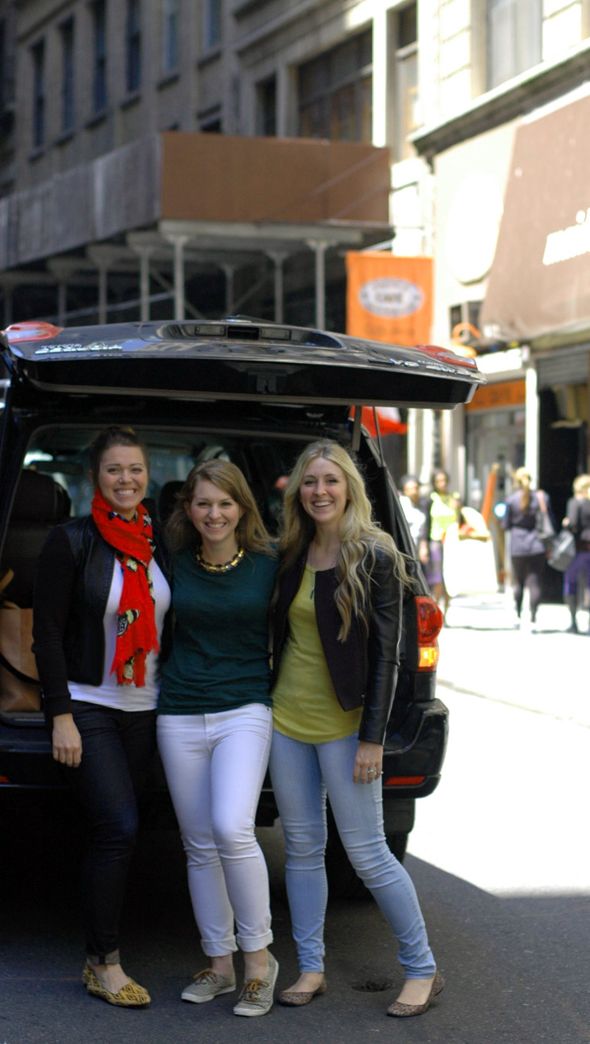 Also, I was excited to go straight to the source to see the new collection of historically accurate paint colors Colonial Williamsburg recently launched with Benjamin Moore.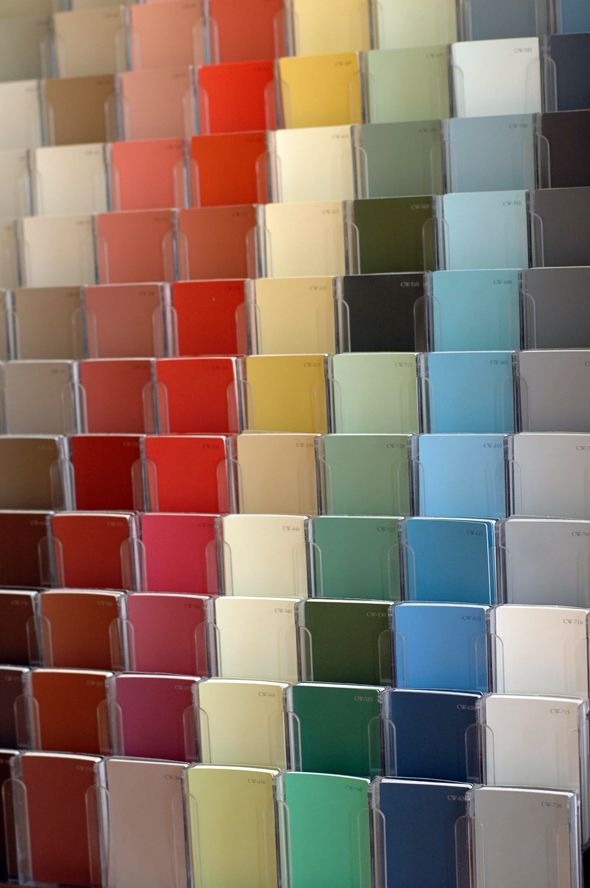 The colors are more vibrant than you might have guessed, which makes complete sense after touring some of the homes in Colonial Williamsburg. Those early Americans were not afraid of color!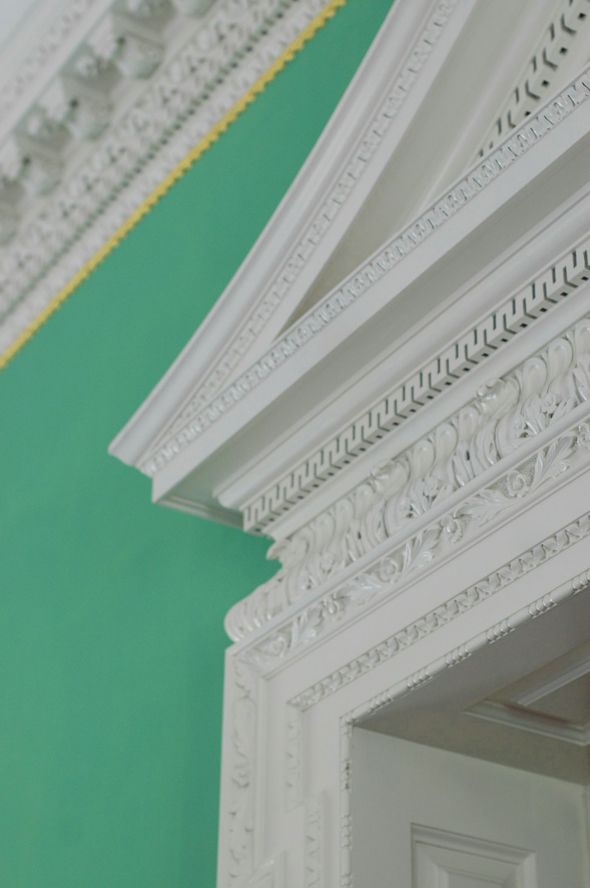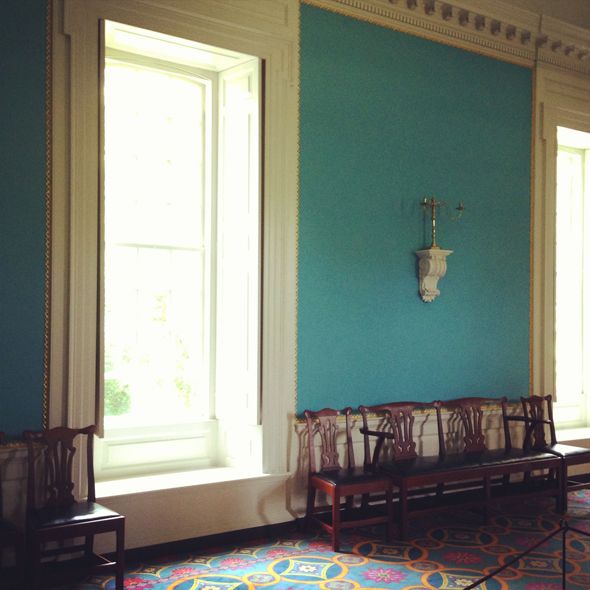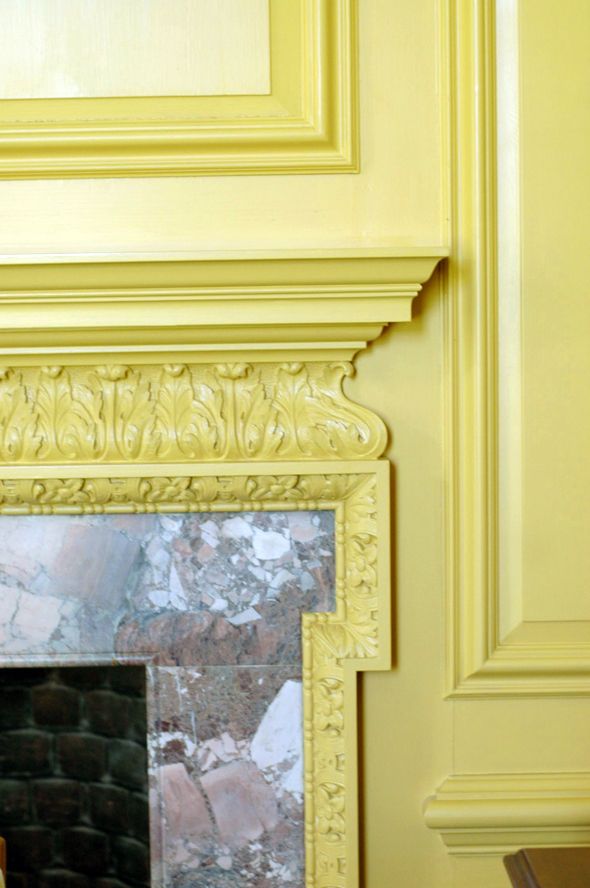 I fell in love with one of the greens especially. Wouldn't this dark jade make the perfect front door color for the new house, with gray for the body of the house, white for the trim and charcoal on some of the accents? I'm feeling good about this combo: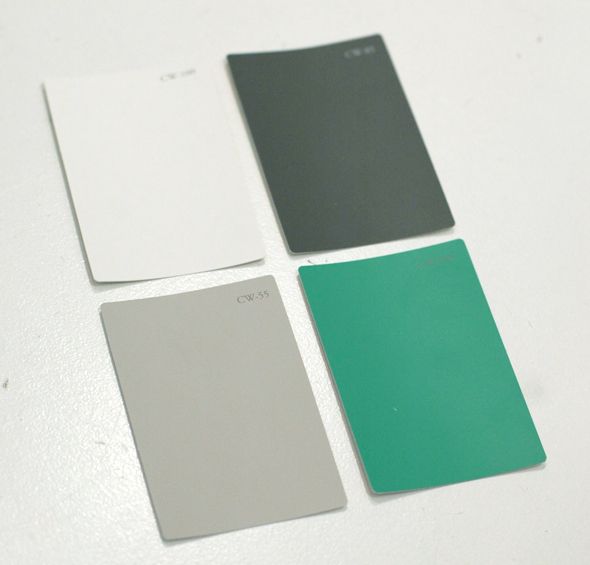 The weekend really was magical. The Williamsburg Inn was amazing, the grounds were stunning, the museums and historical sites were fascinating and inspiring. I practically never put down my camera – there was so much beauty everywhere.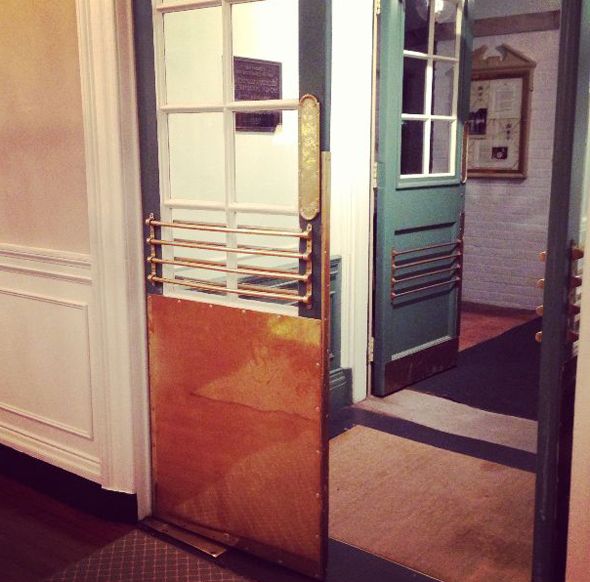 It was so nice to be staying in the hotel right in the middle of the town. We could pop home in the middle of the day if we wanted a little mid-day nap :)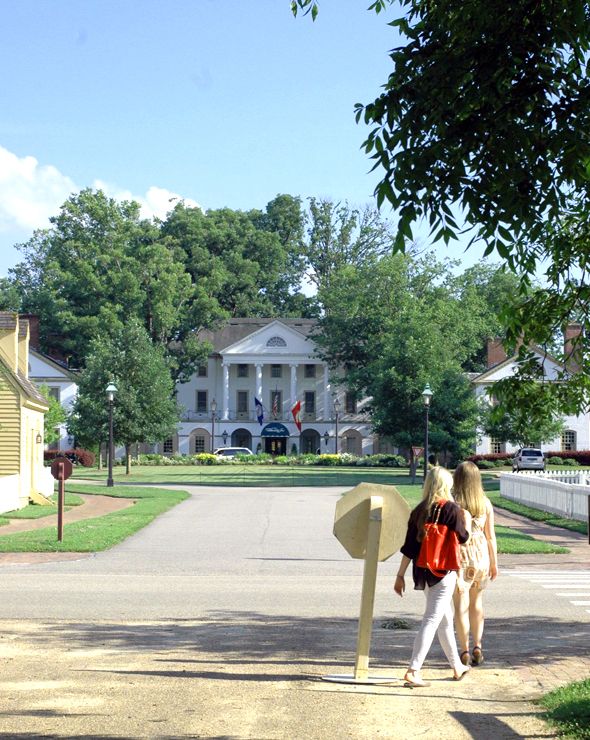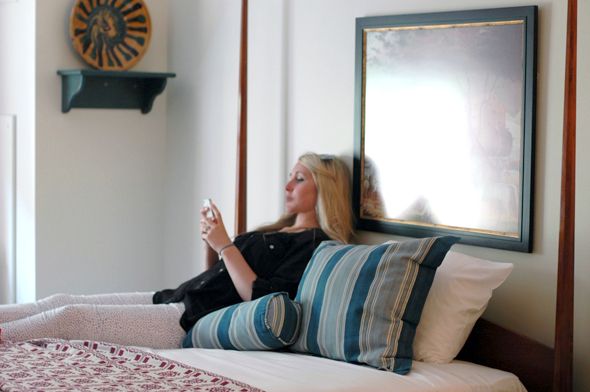 And then we could head right back out to the fun!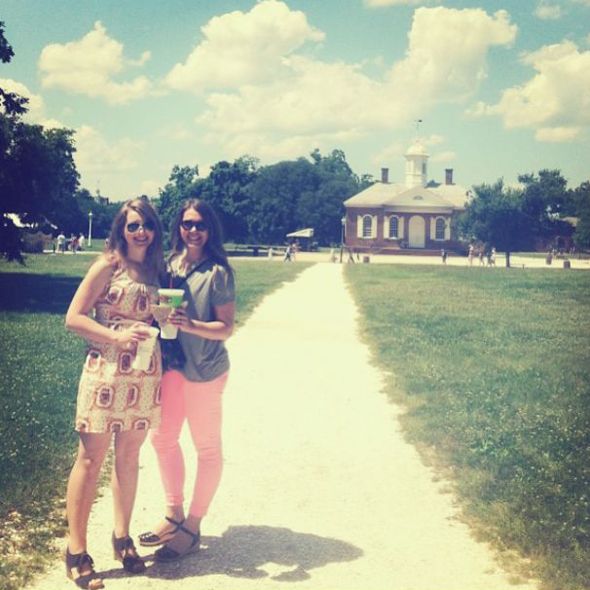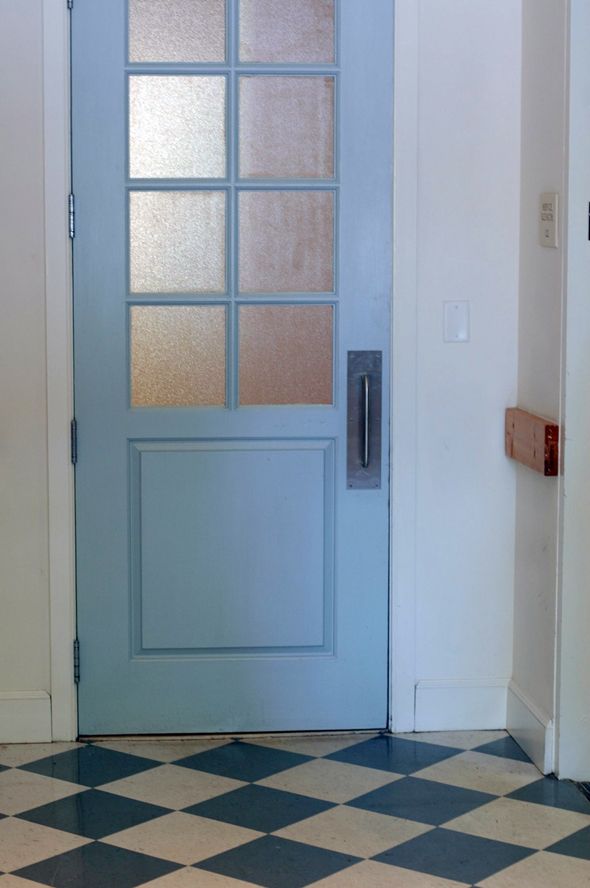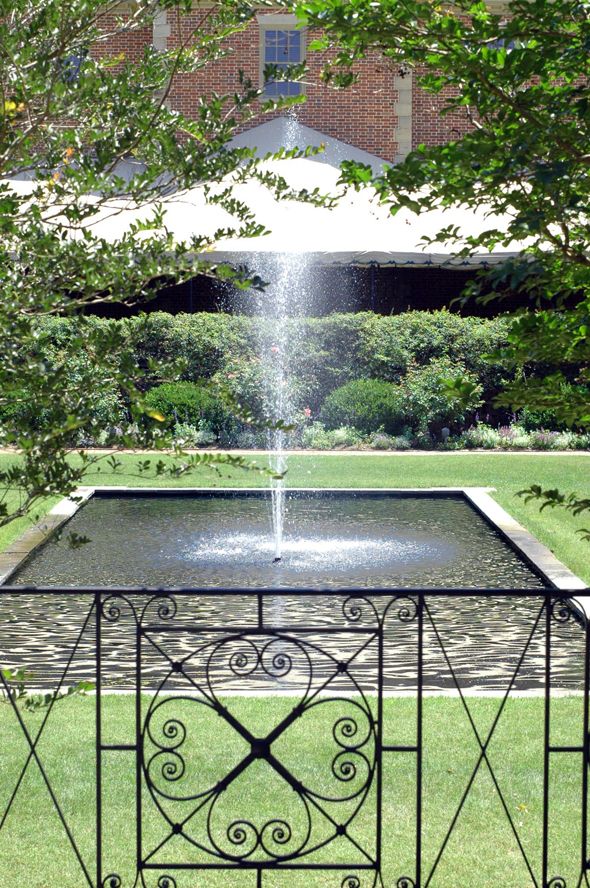 Here are about 500 more photos of what caught my eye on the streets of CW. :) I was so inspired by woodwork! The fences, birdhouses, porch railings, radiator covers – everything had such a lovely attention to detail! Check it out…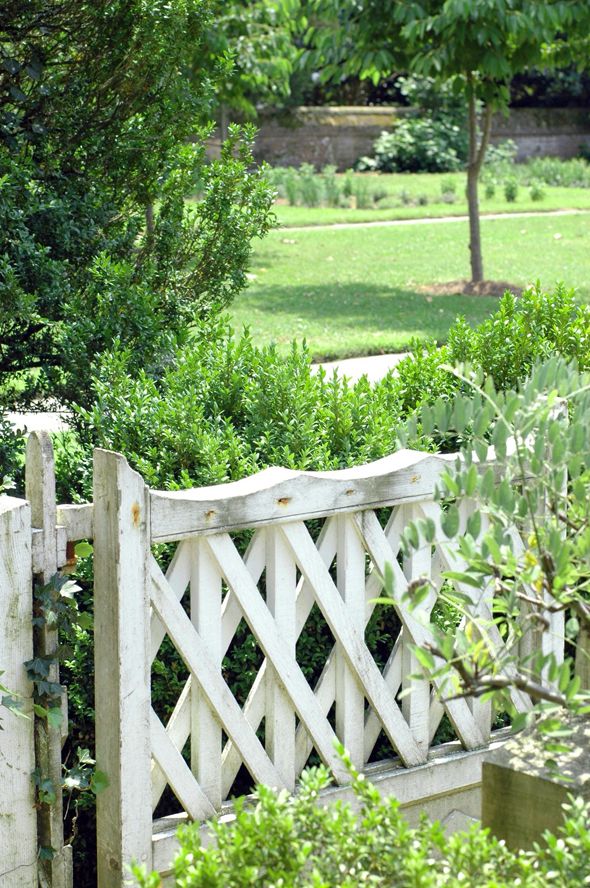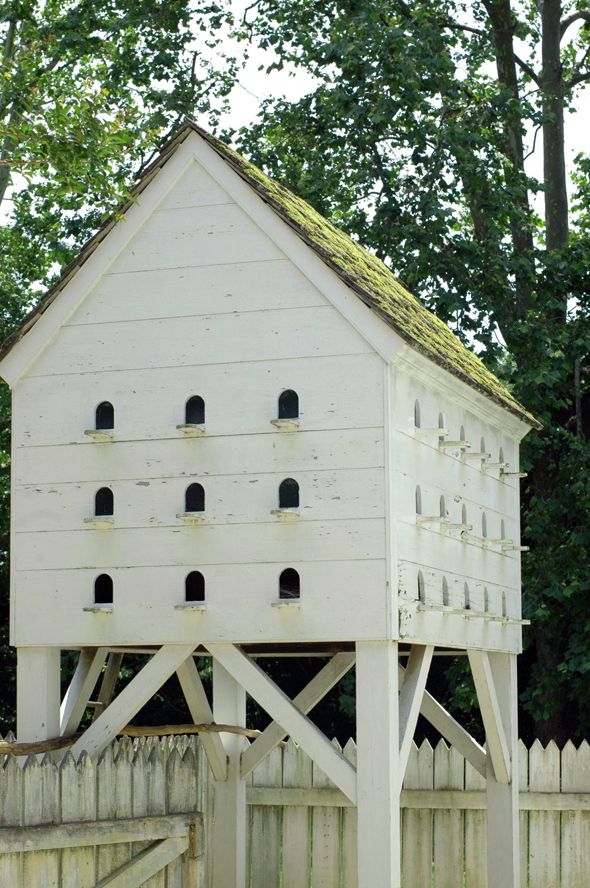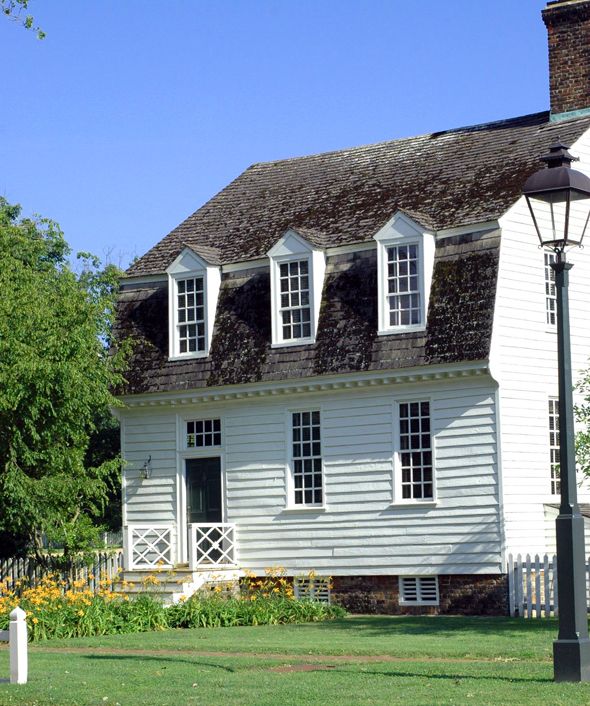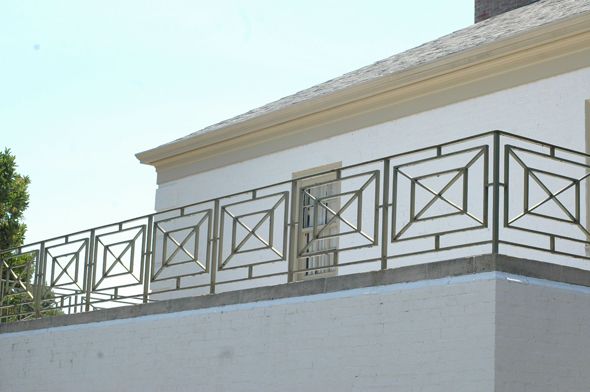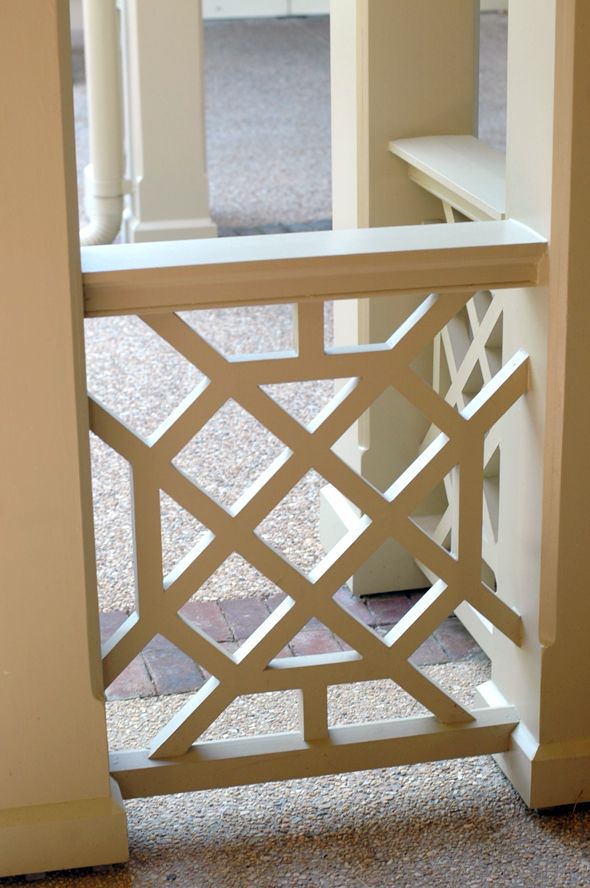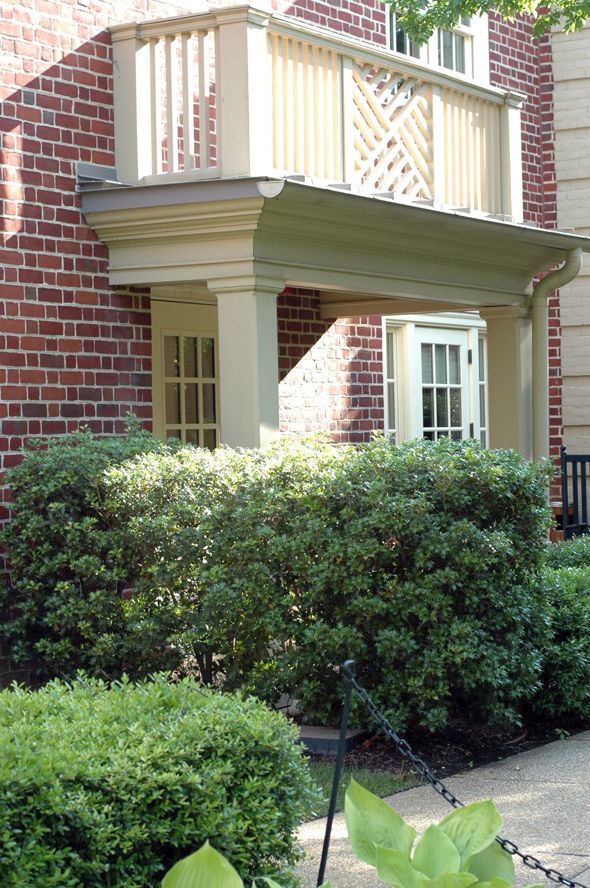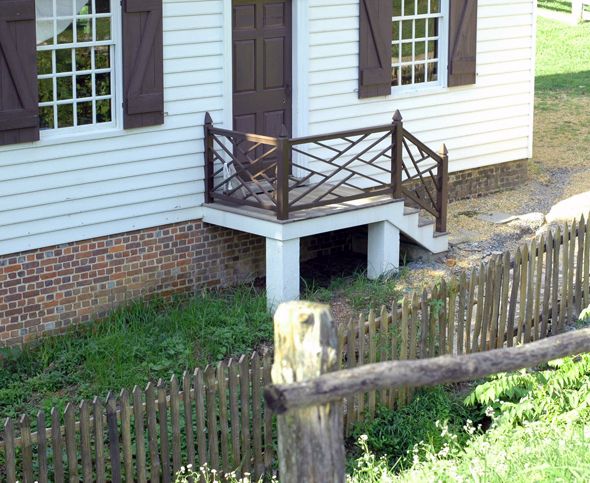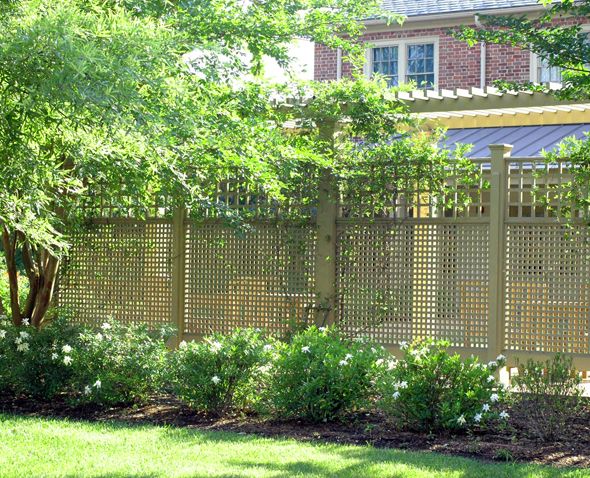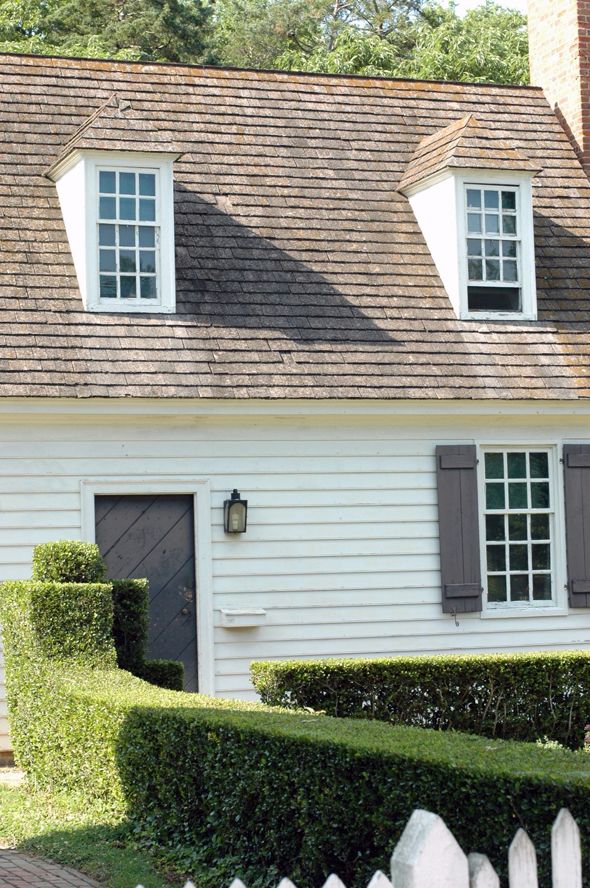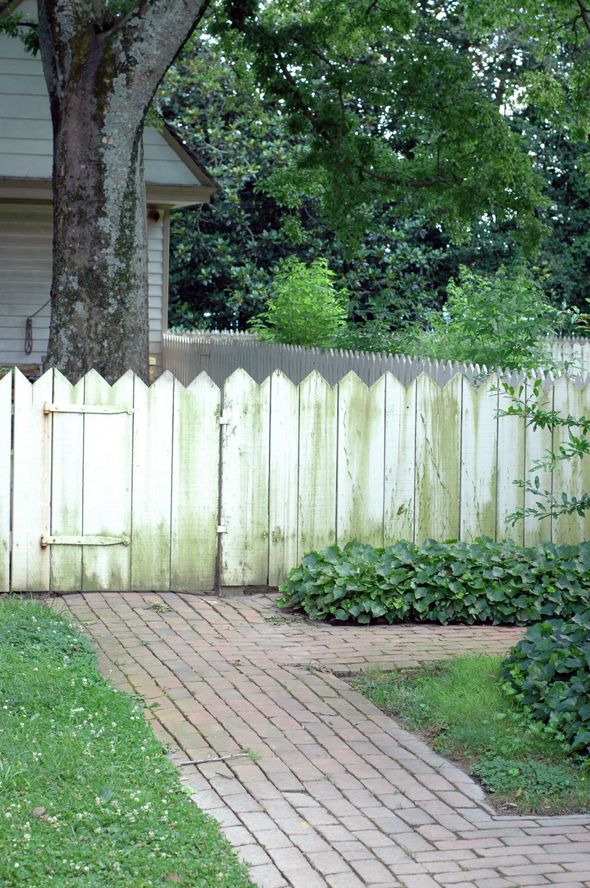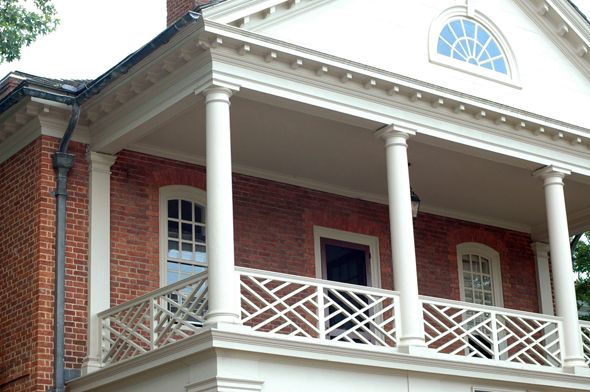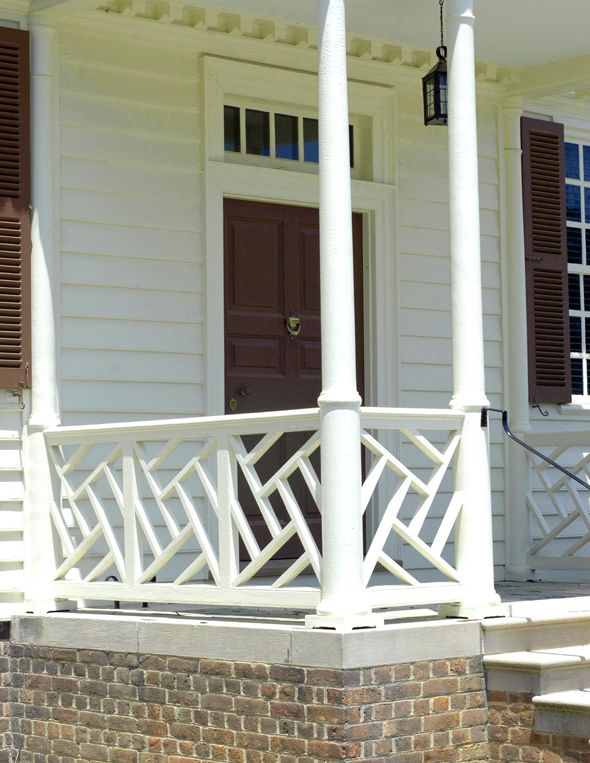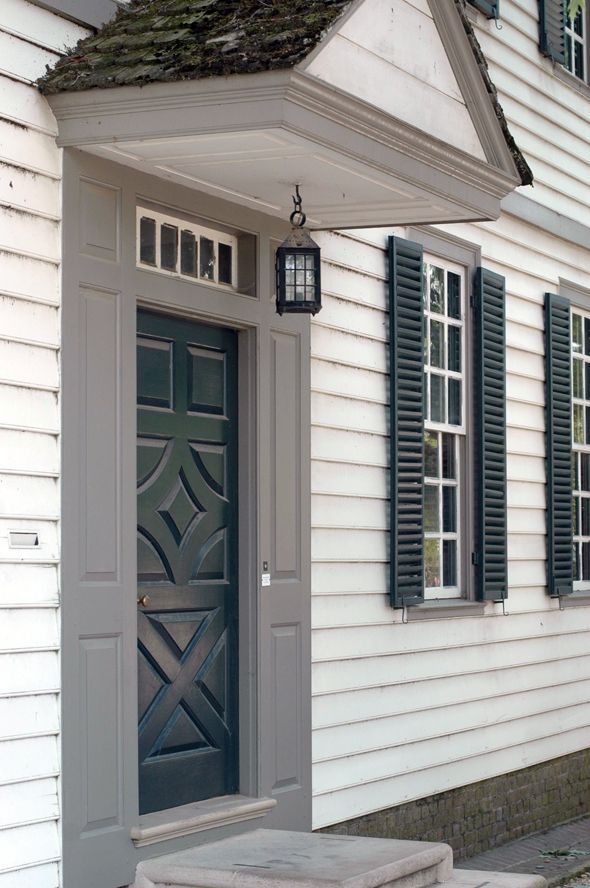 We had dinner on Saturday night at the Regency Dining Hall. Delicious food in a beautiful room! The Rockefellers helped to restore Colonial Williamsburg nearly 100 years ago, and this dining room felt so classic and inspired by that period. It is really lovely with chinoiserie panels, crystal chandeliers and frilly curtains. The jazz band was my favorite though. The singer's voice was a spot-on Ella Fitzgerald. Such a treat.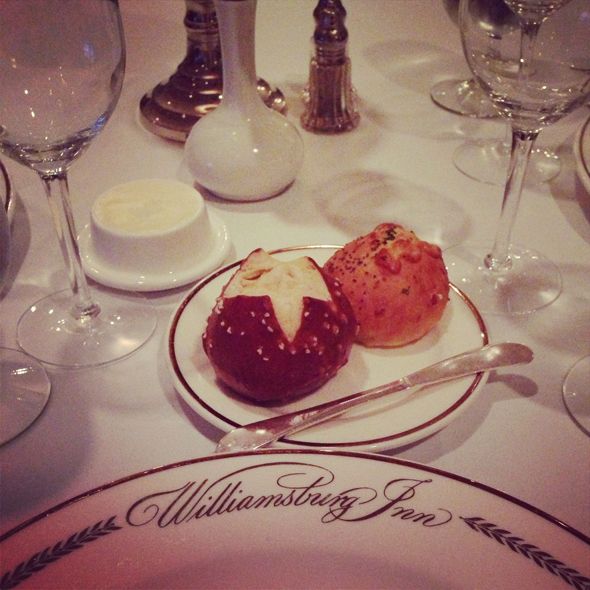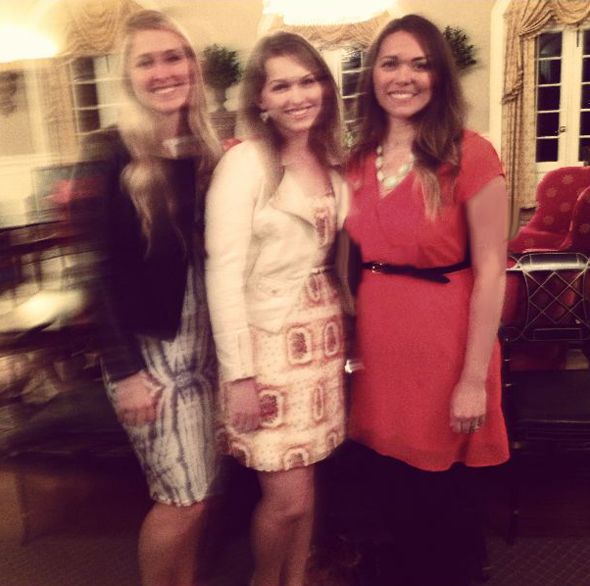 1)
Renting cruiser bikes
to ride all around town was such a treat! The extra breeze from the speed of the bikes was so refreshing.
2) The Cheese Shop was a hit with us! I recommend picking up the Prosciutto and Provolone sandwich, a jar of their House dressing, and a selection from their great gluten-free wall and other assorted condiments.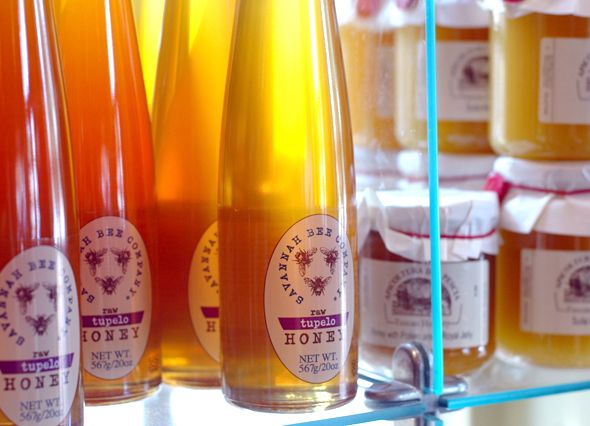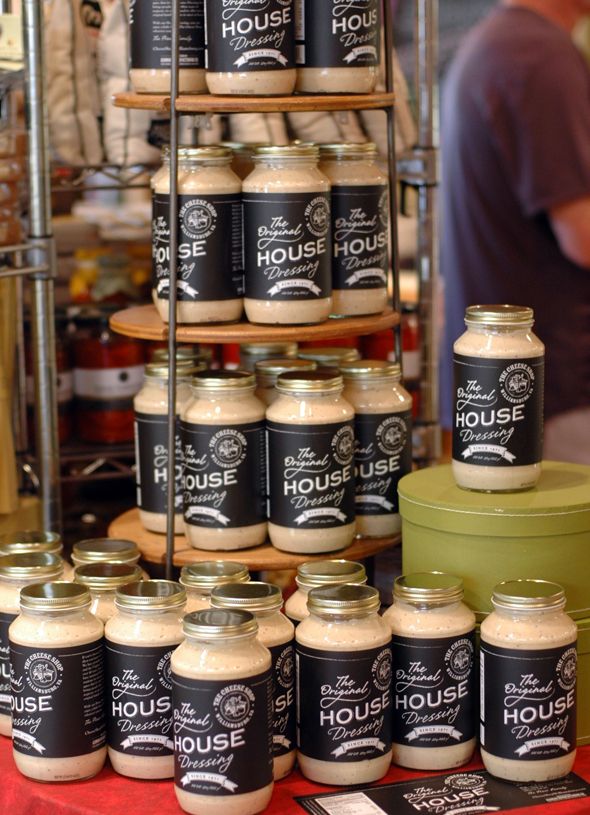 3) The wallpaper at the Wythe House. Every room is a different color and pattern!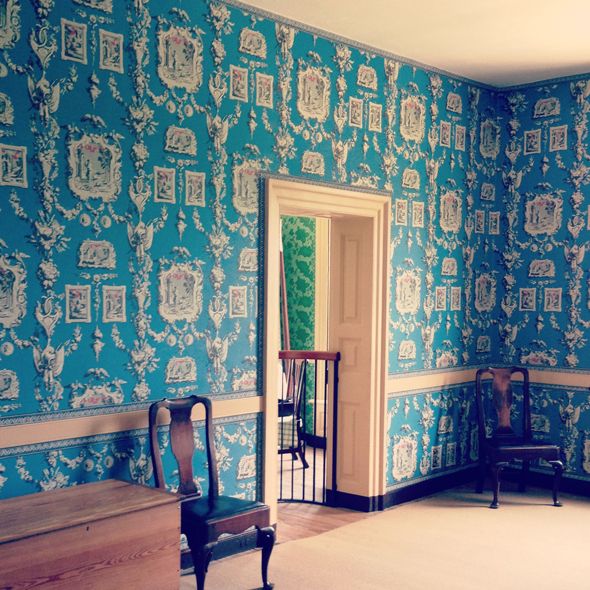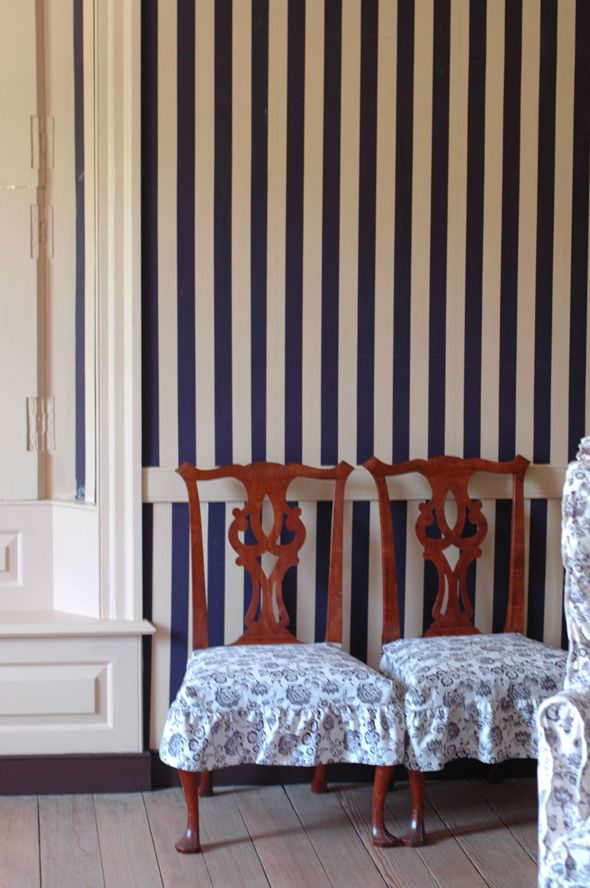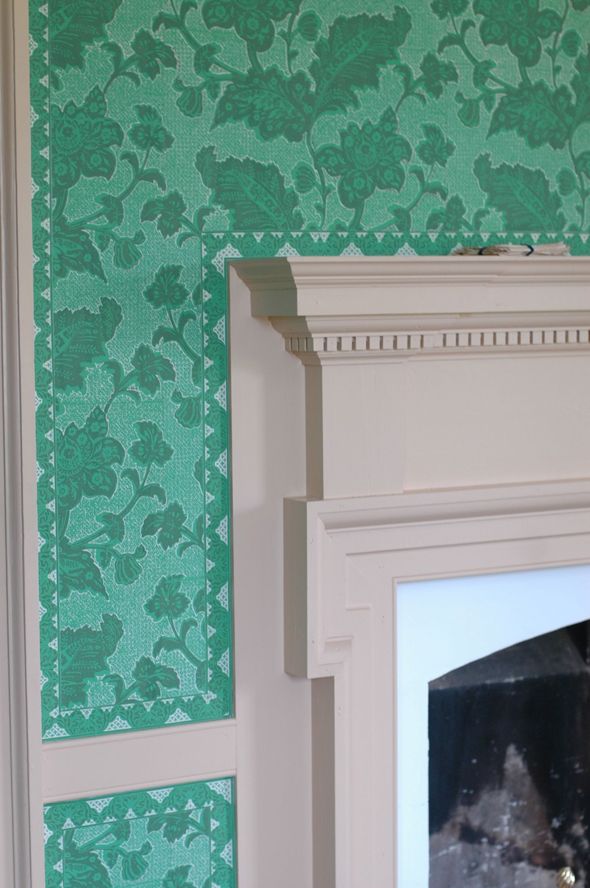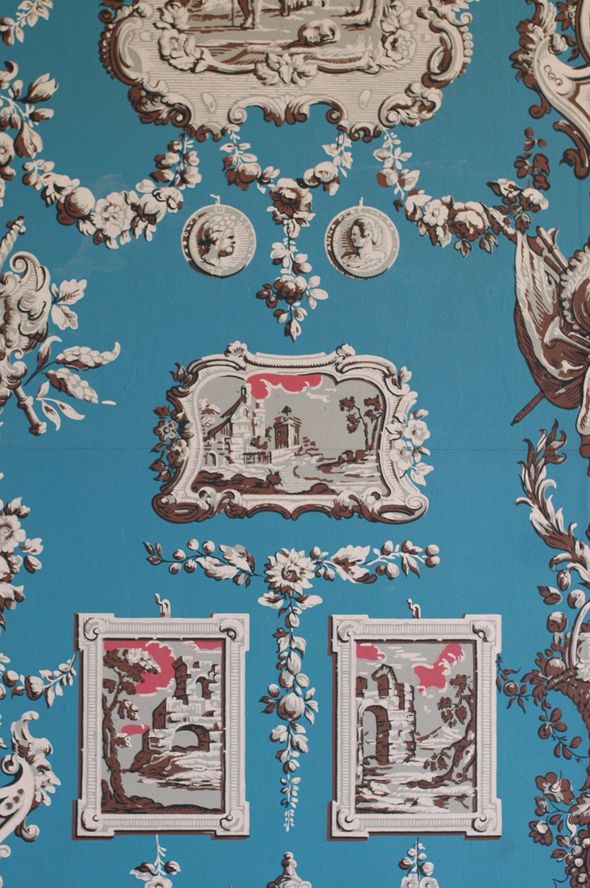 4) The grounds and special decorative touches at the Governer's Palace are so beautiful. The inlay on the stairs is especially can't-miss.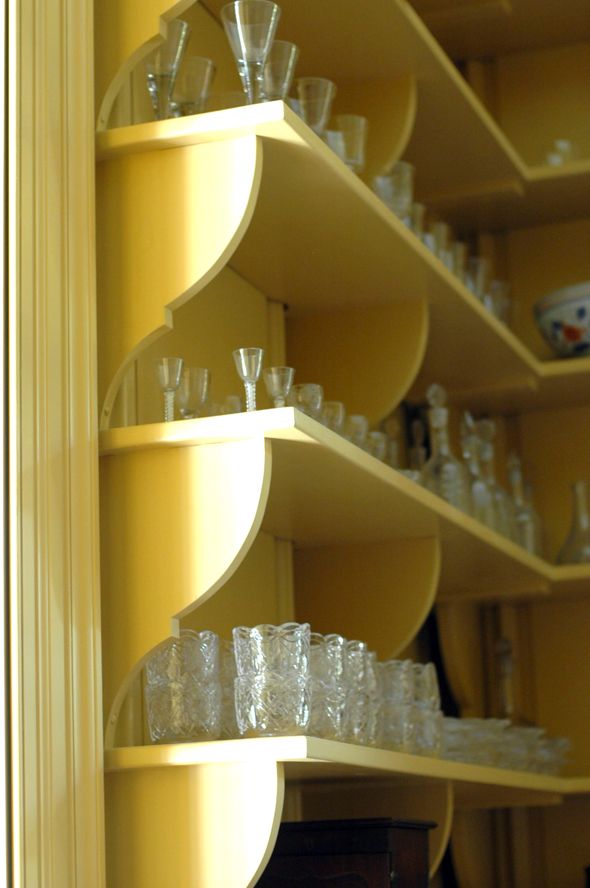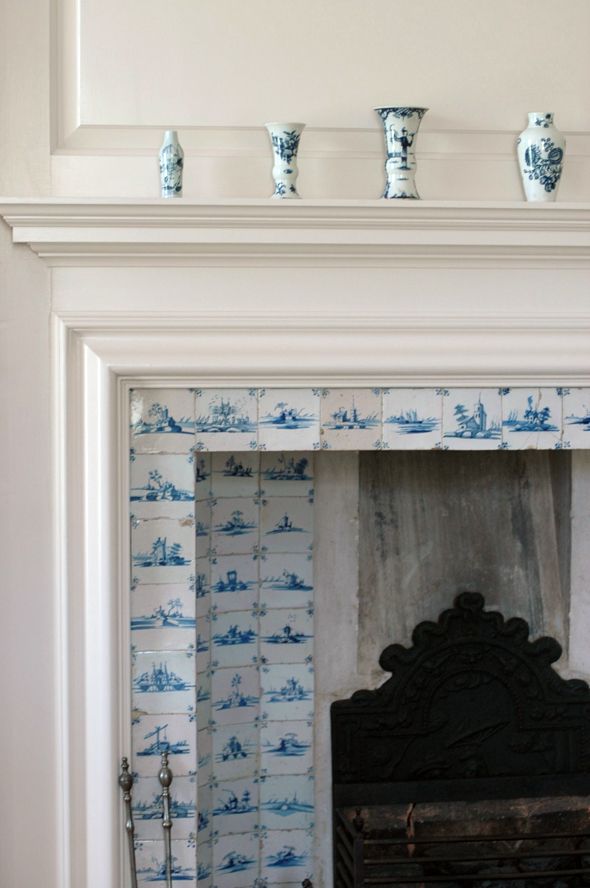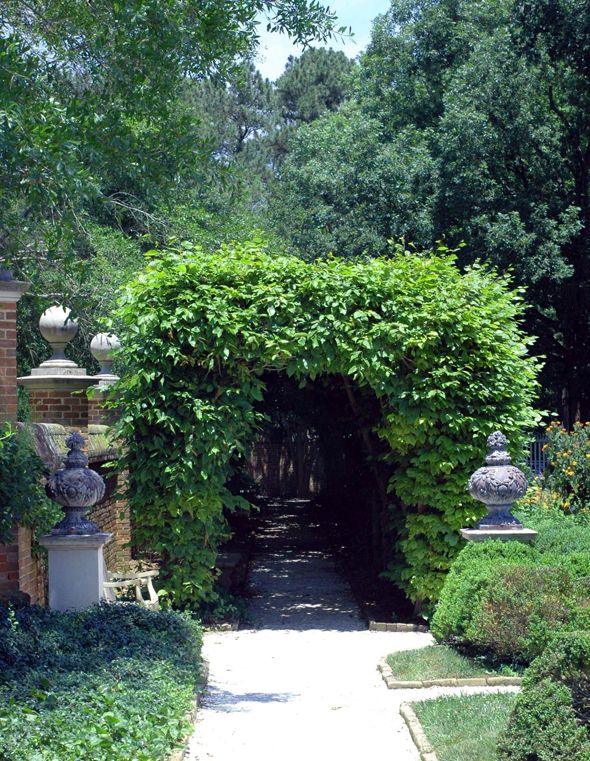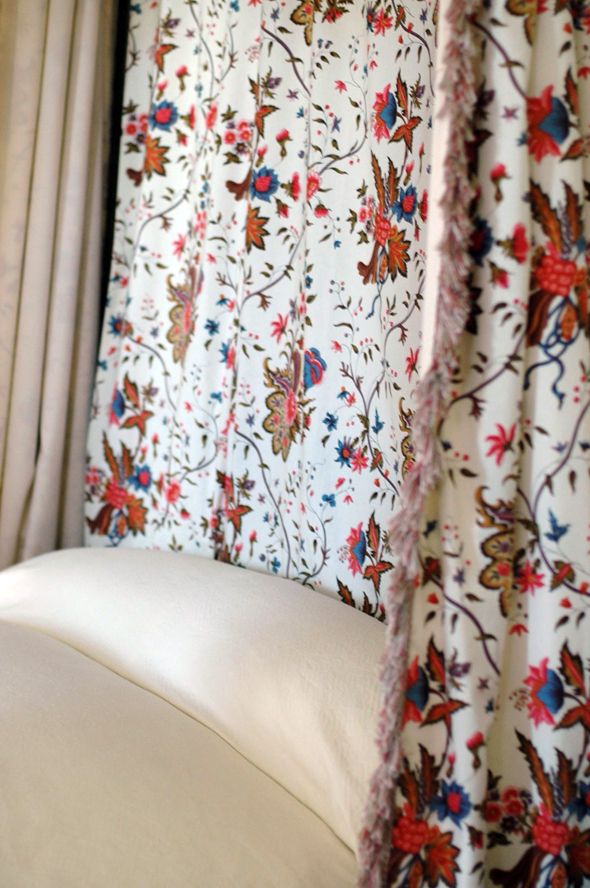 3) Williamsburg at Home is full of really gorgeous, unique home goods, fabrics and paints that are designed to give homes a punch of colonial style, but that are surprisingly clean-lined and modern at the same time. The shop was really pretty – and I'm still dreaming of the inlay dresser below!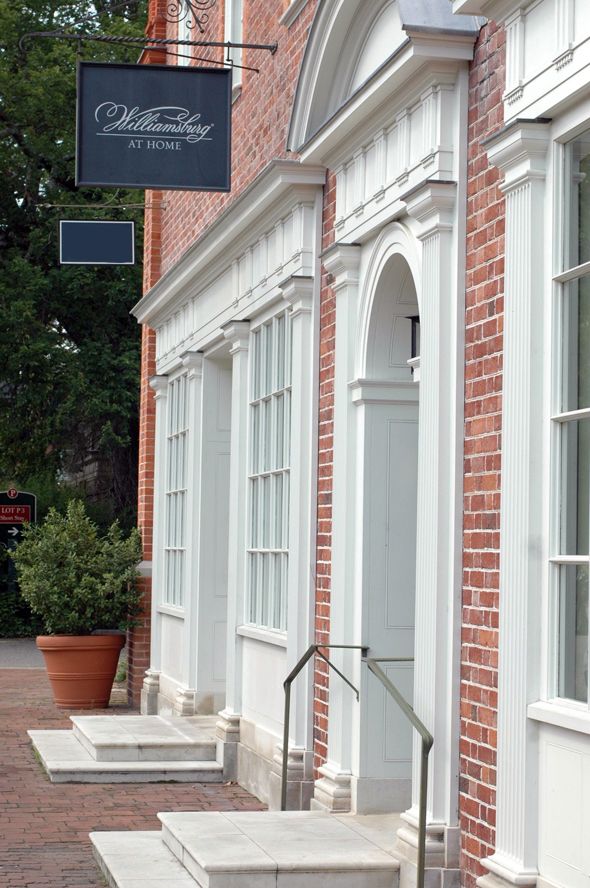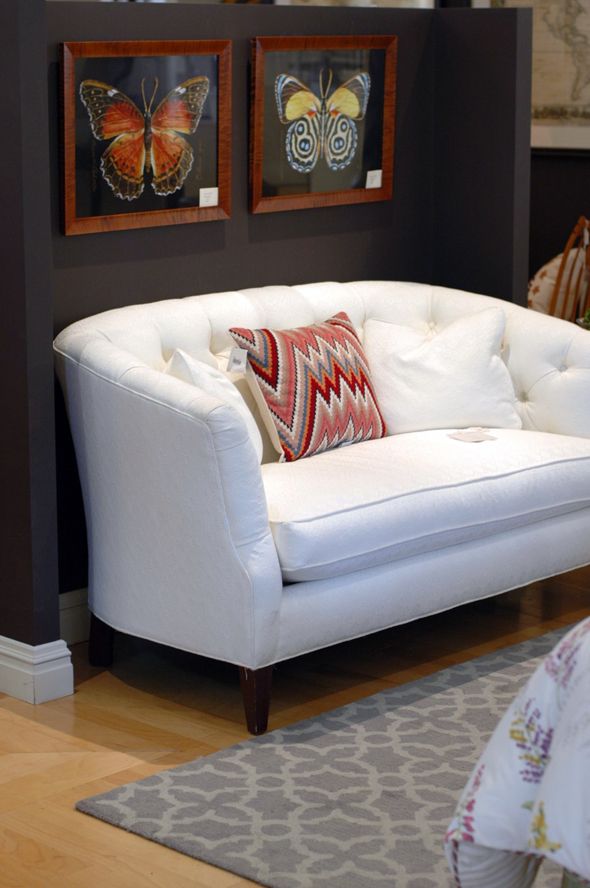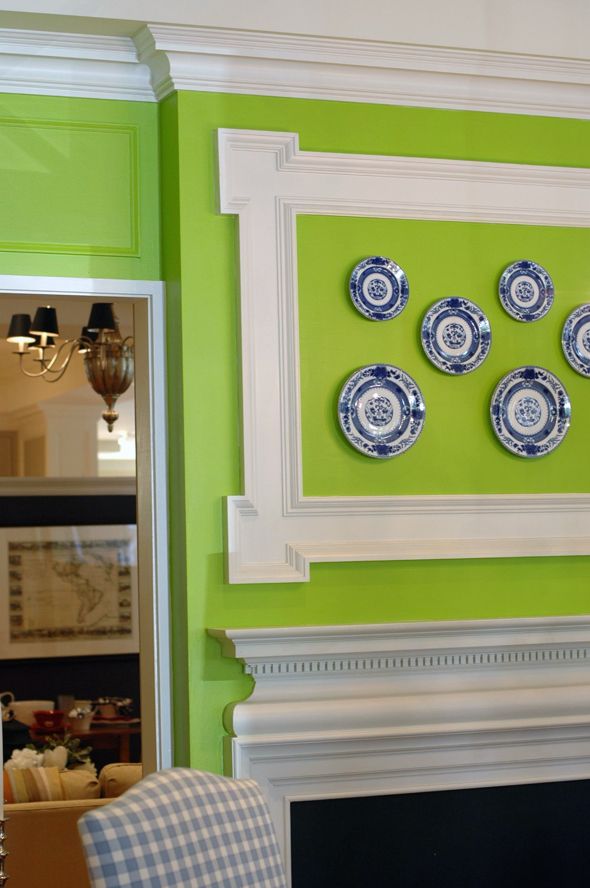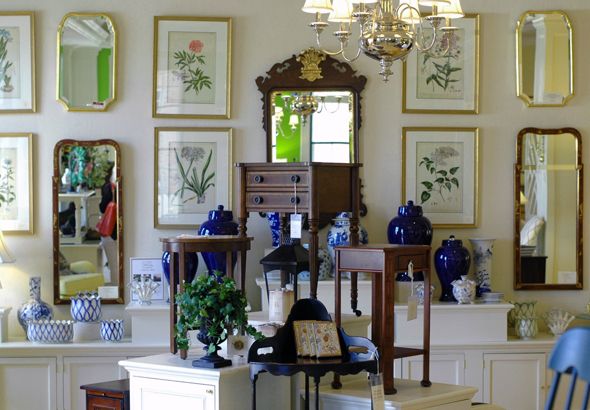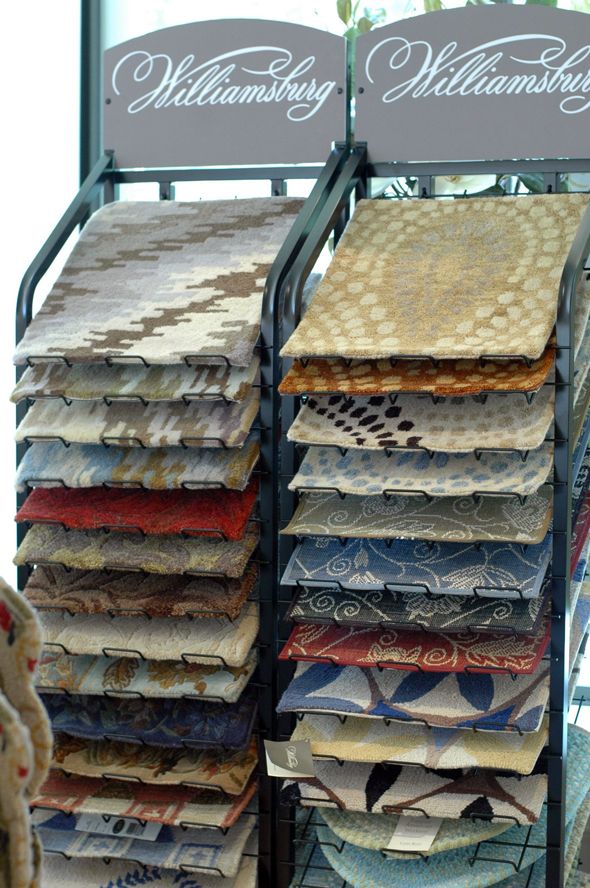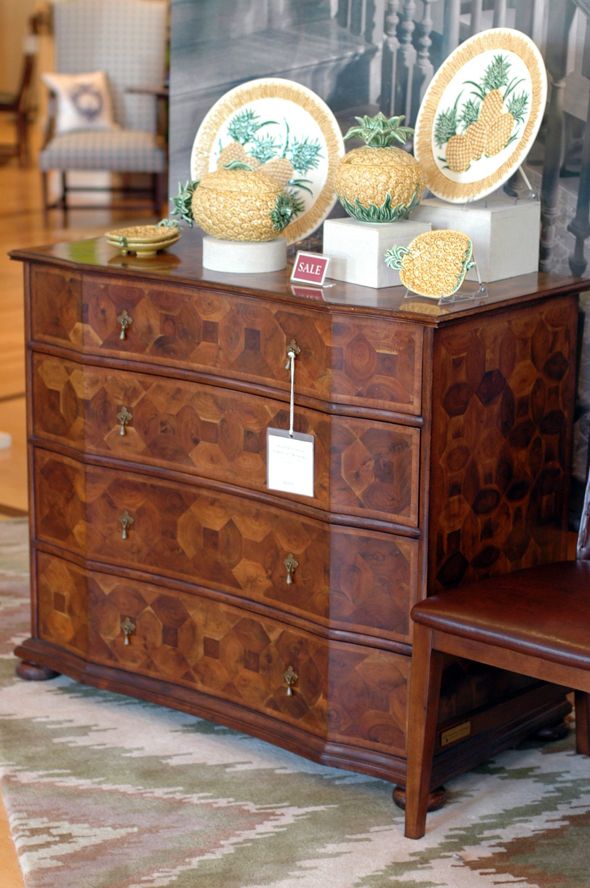 4) Don't miss stopping in to all the great tradespeople shops around town. I really enjoyed the weaver's shop, the apothecaries, the cobbler and the general store.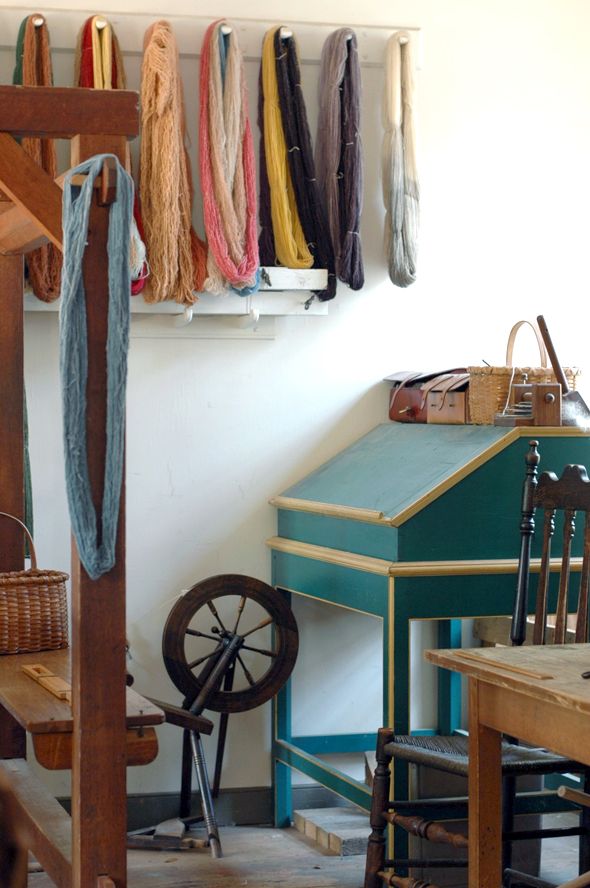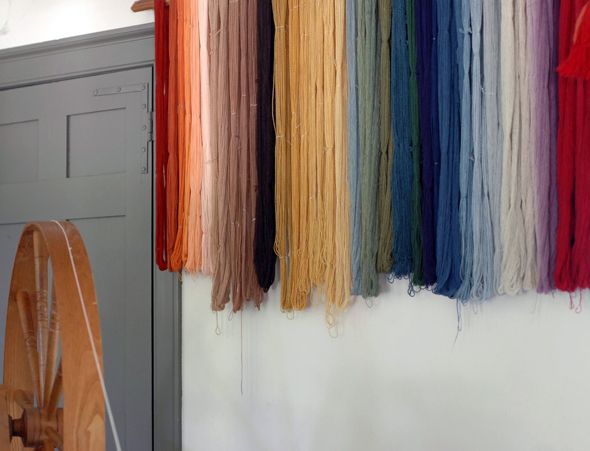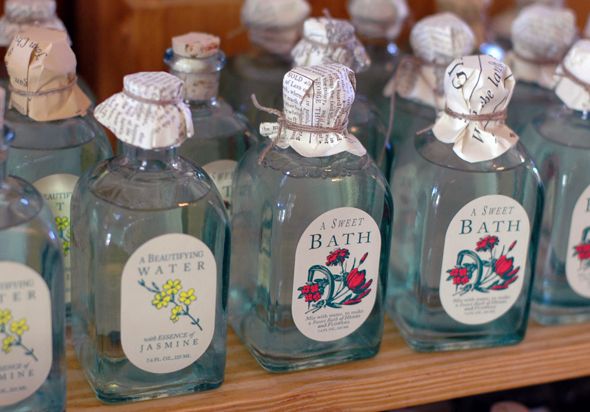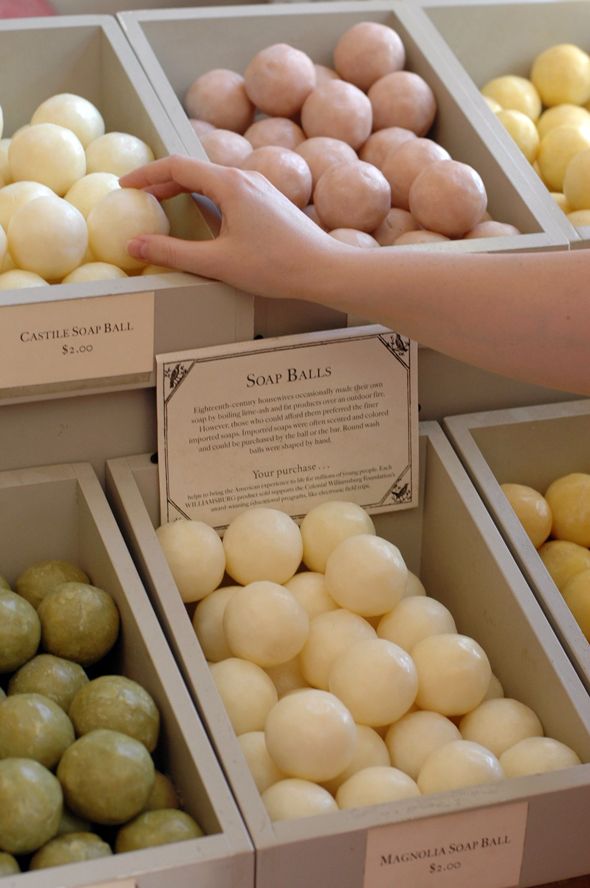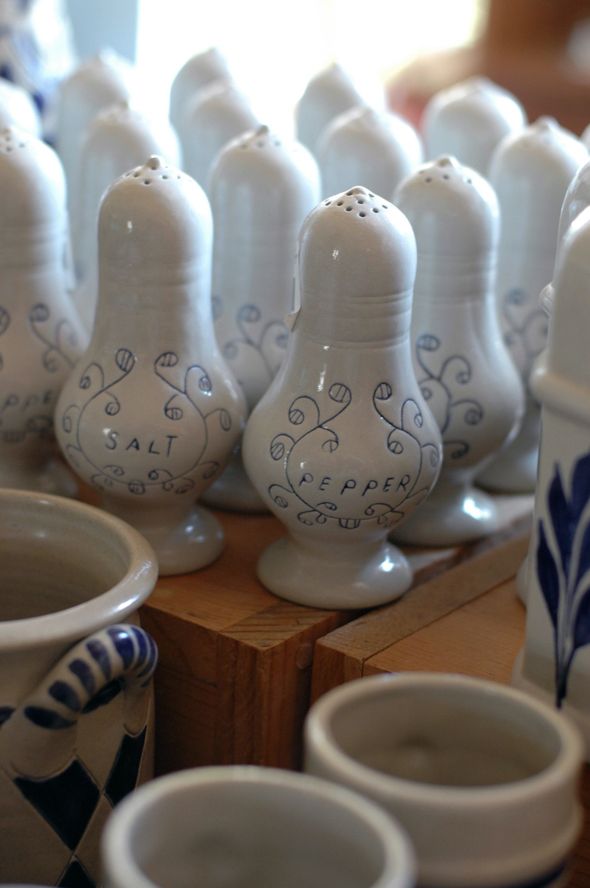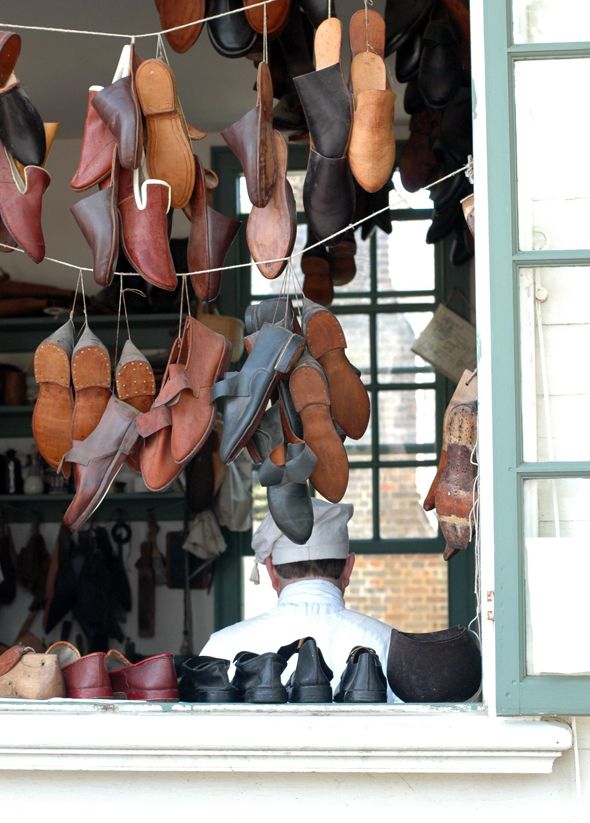 Wow! That might be my record for most photos in a post! And I edited out SO many! ha! I guess I didn't realize just how inspired I would be by Colonial Williamsburg, but I came home last night rested, full, happy and bursting with new design ideas. Kenzi got a welcome break from studying for her nursing board exams and Heather's added the Williamsburg Inn to her someday-wedding-reception potential site list. :) So I'd say it was a successful girls weekend!
Have you ever visited Williamsburg? What was your favorite thing to do or see?