Hello from the road! I'm in Virginia with my sister and sister in law, having a little girls trip today. The weather is fantastic, the food has been delicious and my cheeks are burning from all the laughter.
Just wanted to pop in and share this idea in case you are scrambling for a last-minute Father's Day present. I saw these framed neckties at a vintage shop in Brooklyn last week and thought the idea was so cool.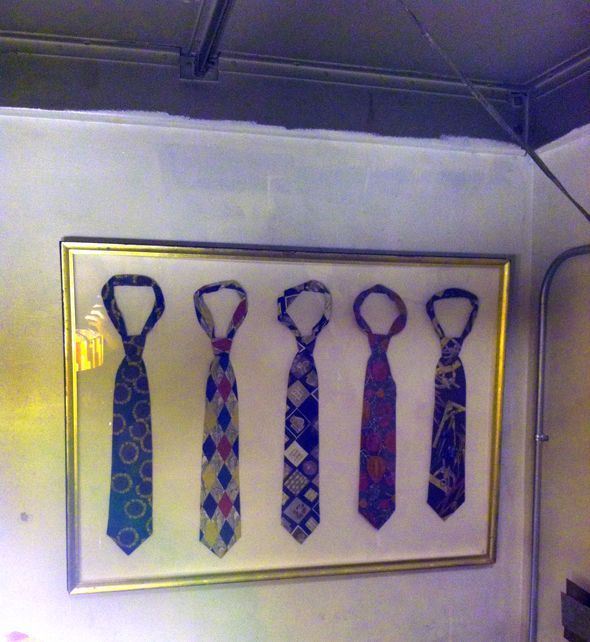 When my Grandpa passed away
earlier this year, some of us took a few of Grandpa's ties to keep (he always had cool ties). I picked one out for Michael and he wears it sometimes, but now I'm kicking myself for not taking a few more to put in a shadow box.
These guys
had a similar idea and used IKEA's deep Ribba frames to display a bowtie collection.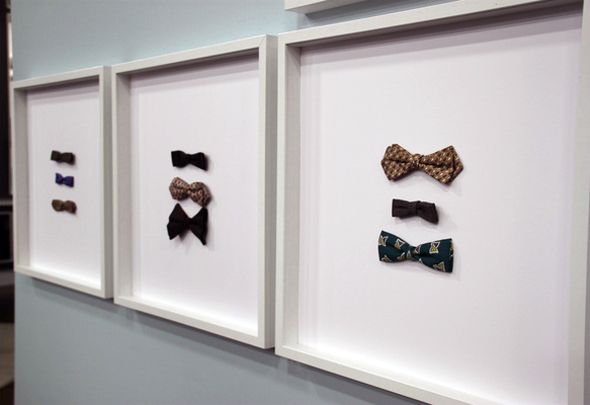 If you use those specimen pins with the hooked ends then you don't even need to glue/potentially ruin the ties. I love easy-to-do and special gift ideas like this. Happy Father's Day to my guy readers! :)