I need to put up curtains in our living room in the worst way. That wall just feels so unfinished. I'm planning on doing a silk roman shade (color TBD – probably a couple of shades deeper than the wall color?), layered under a pair of curtain panels that are wide enough to be fully functioning.
I don't mind sewing my own curtains at all (here, here, here, here, here), but I'm not the hugest fan of piecing together the widths of fabric. Not because my machine can't handle it (because the beast can handle almost any job I put in front of it!), it's just all that fabric gets awkward and cumbersome, especially when dealing with panels long enough for twelve foot ceilings. And while I like using painter's drop cloths for some jobs, but I've been noticing with my last purchase or two that the canvas used in the drop cloths is not usually one continuous width. And usually the widths are pieced together sloppily, and so are the hems often.
So, when I stumbled across these HUGE bolts of canvas, linen and cotton duck at Blicks, I was in heaven.
84 continuous inches of thick, uniform, heavy weight cotton duck means no piecing together widths of fabric here. And I love the natural ivory color. Not too oatmealy like the drop cloths can sometimes be.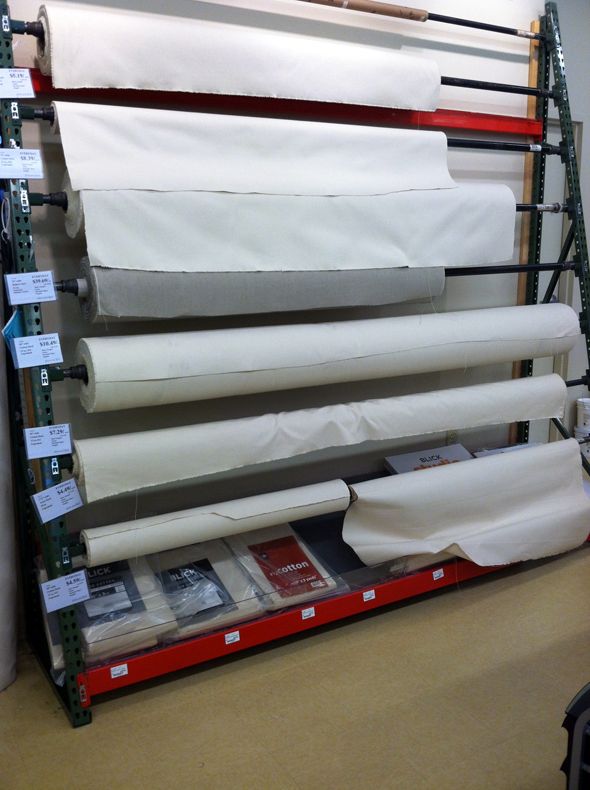 The price for the the cotton duck was only about $10.50 a yard (and that's in NYC, so it's probably cheaper in other areas).
I would only need about 8 yards total of this extra wide fabric to do my double-width panels. Less than $100 for all that fabric is a really great price. I've been dreaming of all the different things I could do with the cotton duck (since it's literally a blank canvas). I could dye it, but I was thinking of leaving the background the ivory color and then using bleach to make a more subtle pattern. Either like a splatter pattern, like Angela from the Painted House did with
the fabric from this great chair
: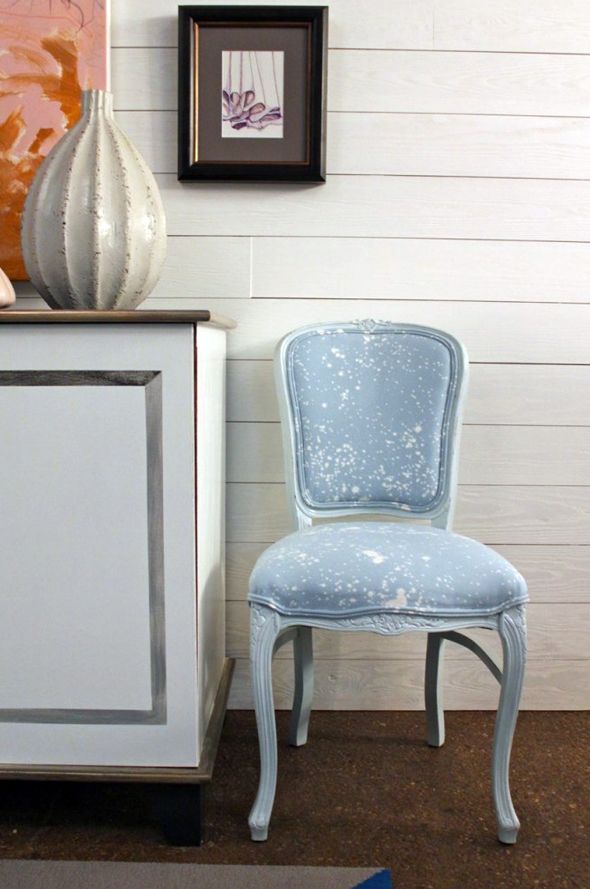 Or maybe something with a little more pattern and structure like what
Angela painted
on this chair's fabric: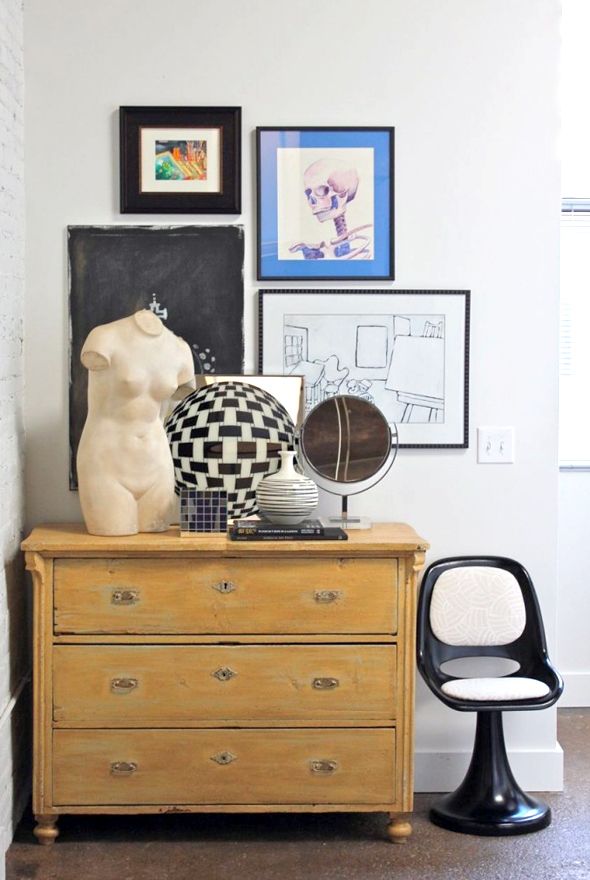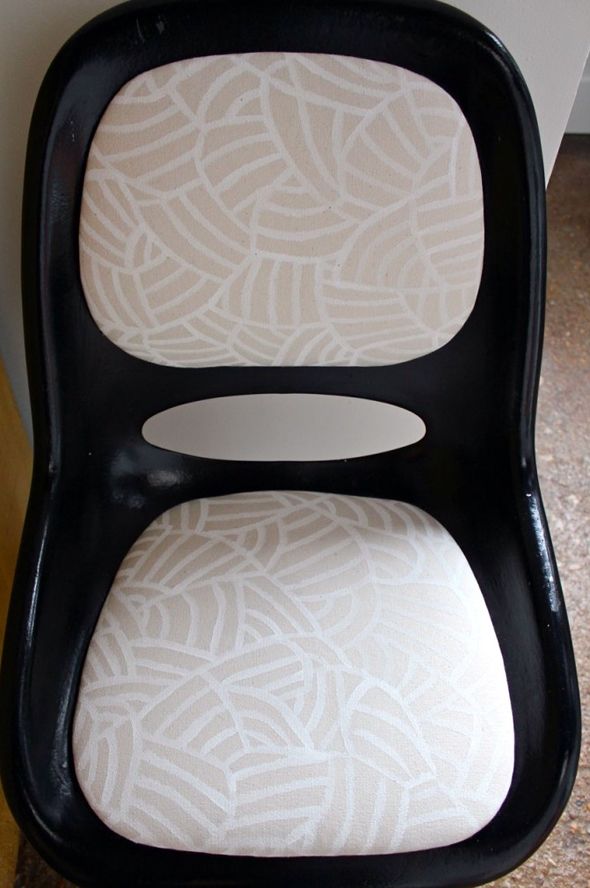 Christine from
Bijou and Boheme
had these silk panels painted with a black abstract pattern (love this!)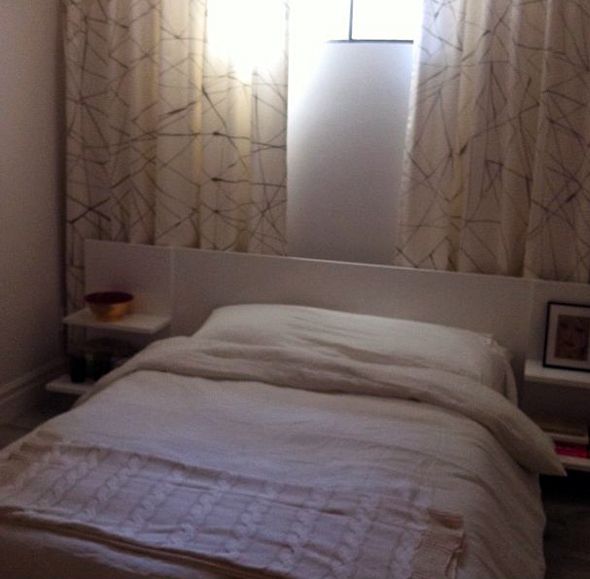 And of course there are so many great abstract patterned fabrics and wallpapers in the market right now to be inspired by (like
this one
from Amanda Nesbit):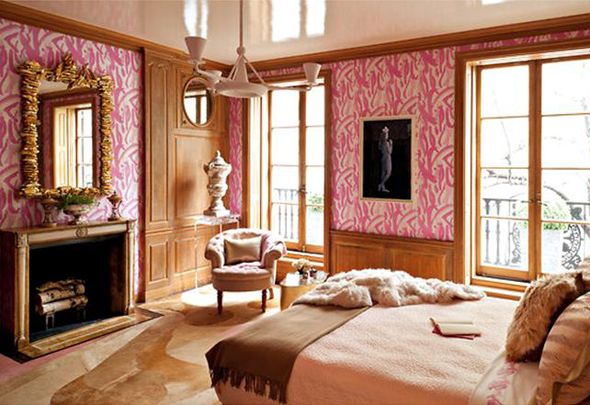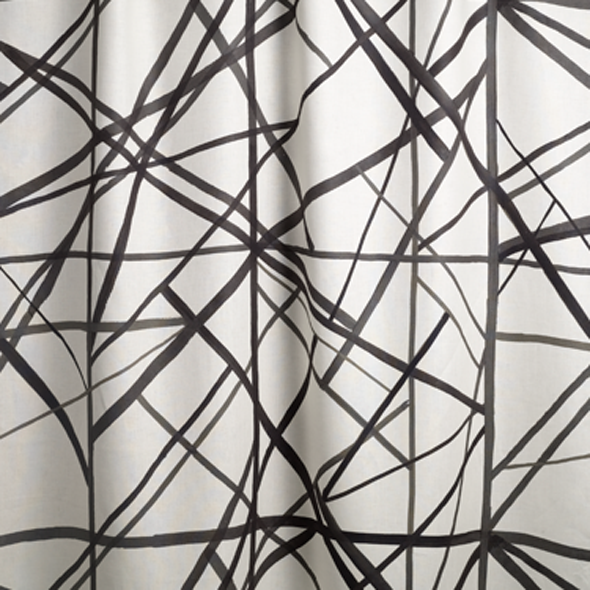 What would you do with the ivory cotton duck fabric?