How great is this living room of one of my readers, Linda?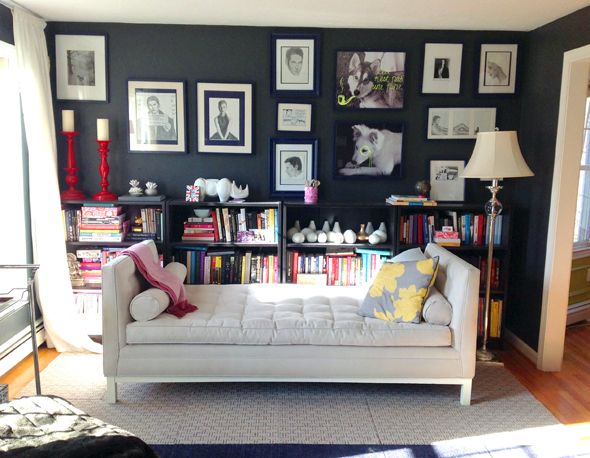 She wrote to me: "I recently spied my old chalk board markers and randomly decided to draw on the glass of a couple picture frames. It ended up being super fun and I liked the look (a bit irreverent), so thought I would share with you. It's so simple and something your girls might enjoy for personalizing existing framed pictures. And it wipes right off with a damp paper towel."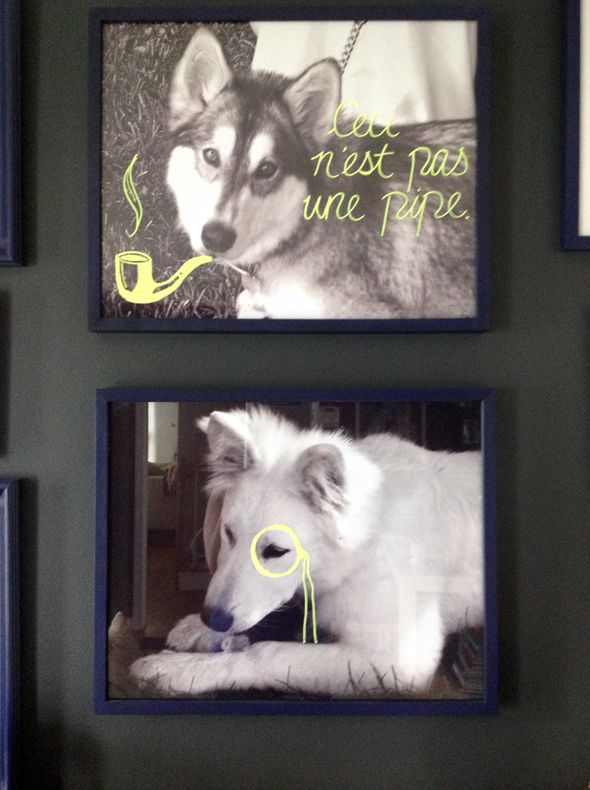 I love this! It is endlessly exciting for me to see the creative ideas you guys come up with. Sometimes the blog world can feel a little stale and your submissions are like a breath of fresh air in my inbox! :) If you'd like to share one of your ideas, feel free to
email me
.
And for kicks, here are just a few more photos of Linda's pretty living room. Man, I'm so loving dark wall color, always and forever.