My friend Grace from A Storied Style (who posted the cutest room reveal today), tweeted me a link to this company recently.
I think I got a PR email from them or something once and was intrigued with the idea. Do any of you have any experience with patterned paint rollers? I wonder how hard it is to line up the patterns perfectly and to get the paint on the wall in a consistent layer? I suspect you'd have to get okay with the idea of there being a lot of variation in the color shades. Could look cool though?
I'd be tempted to try something like this neon pink in a kid's room, or a closet or the backs of a bookshelf. A stencil would work just as well, though I wonder if the roller application would be much faster?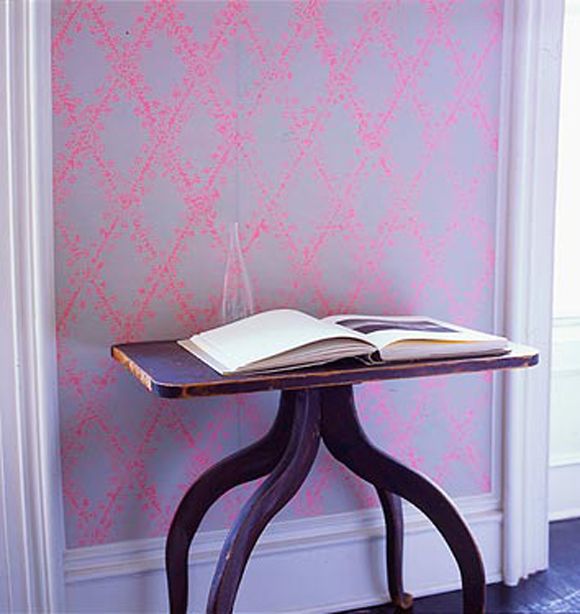 domino
Happy weekend, friends! Let's make it a great one! xx