Not to get all TMI on you all, but we're in the thick of some big family planning decisions around here. I would love to have more babies I think, but we're trying to be thoughtful about the timing and about what makes the most sense for us and for our future.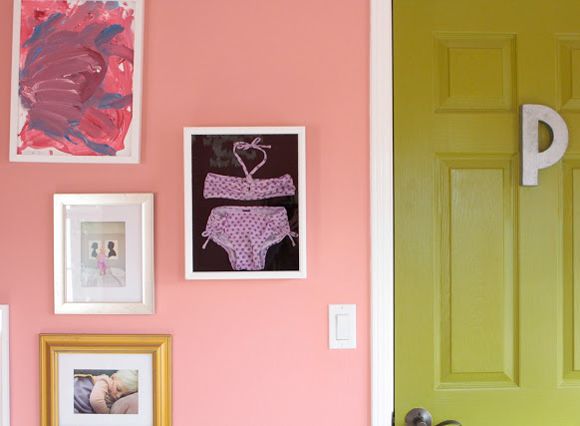 Before we moved this summer, I donated, gifted and tossed basically all of our baby clothes. Truthfully, it was a little heart-breaking. I'm the kind of person that can remember what I was wearing at every single important (and semi-important) event in my life. Isn't that weird? There's a similar memory attachment to my kids clothes too.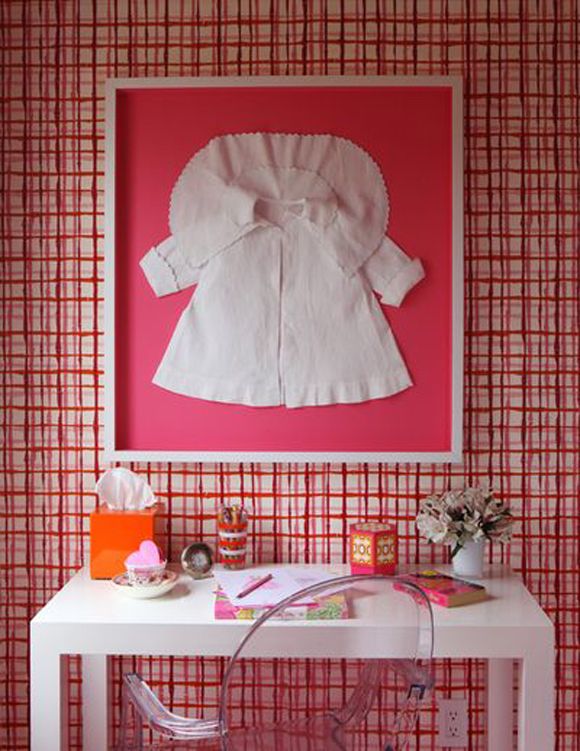 But, after three girls in a row, most of the clothes had been passed down once or twice (poor Evie!) and they were just done. It made sense to not waste precious storage space any more. I did keep a couple of really special pieces – blessing dresses and some of the really teeny tiny clothes from the newborn days. And I love to have one or two of those items framed – maybe in the hallway to the girls bathroom?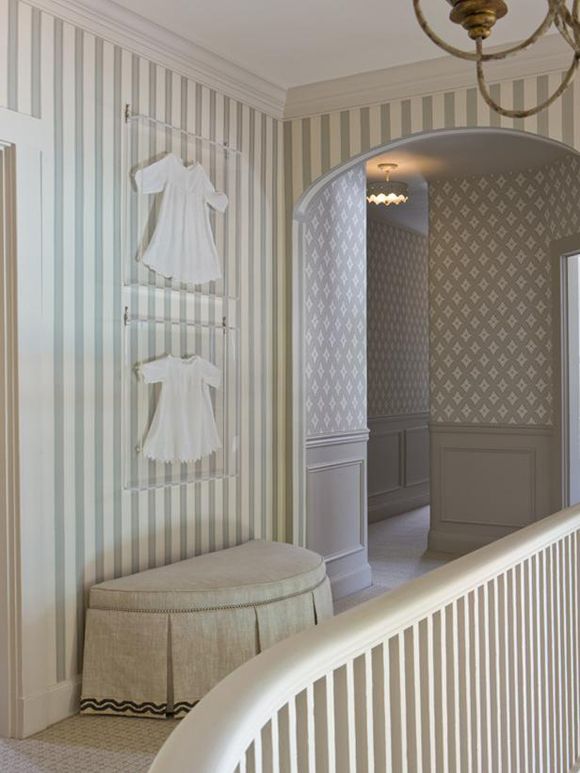 I also love all the vintage bathing suit ideas that have been floating around for the past couple years. Shoes, purses, wallets, jewelry, glasses – all of these would look great for those heirlooms you'd like to be able to enjoy, but that need protecting (like my grandmother's buttons).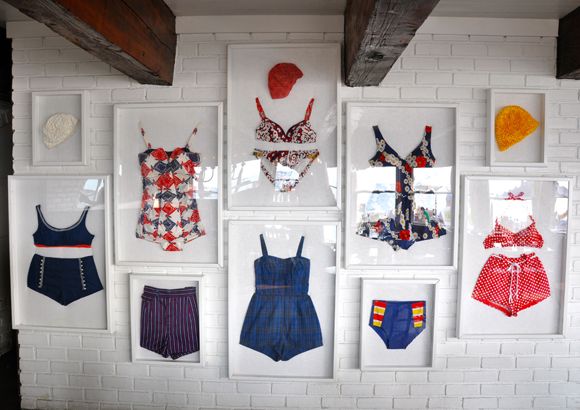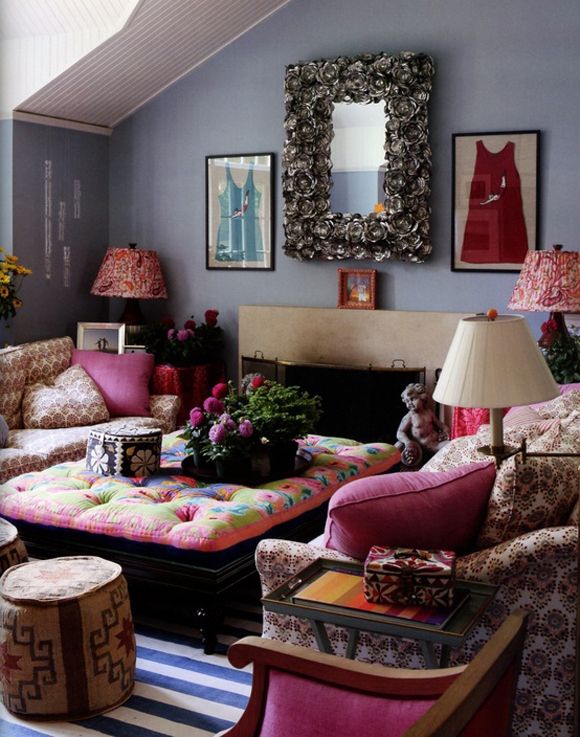 Jeffrey Bilhuber design
Camila from Effortless Style recently framed her son's going home outfit in a standard acrylic frame from the craft store. It was a really cute and easy DIY that I might just have to copy!
Check it out here.