Here's Part Two of my gift guide for Fab. I have bought literally zero presents for the holidays this year. Boy, do I have my work cut out for me, but all of these below from the Fab Holiday Shop are getting my wheels turning!
PS All of my picks are under $60!
Colorful Knives for your co-worker who has a night-gig as a food blogger.
A Baby Monkey Print for your little niece who you hear can climb out of her crib unassisted!
A Gold Feather Ring for your very fashionable auntie.
Warhol Phone Case for your cousin who loves art AND shoes! Perfect.
A Honey Pot for your lovely grandmother and her morning camomile tea.
A Funny Tee for me! (cause I'll mean it)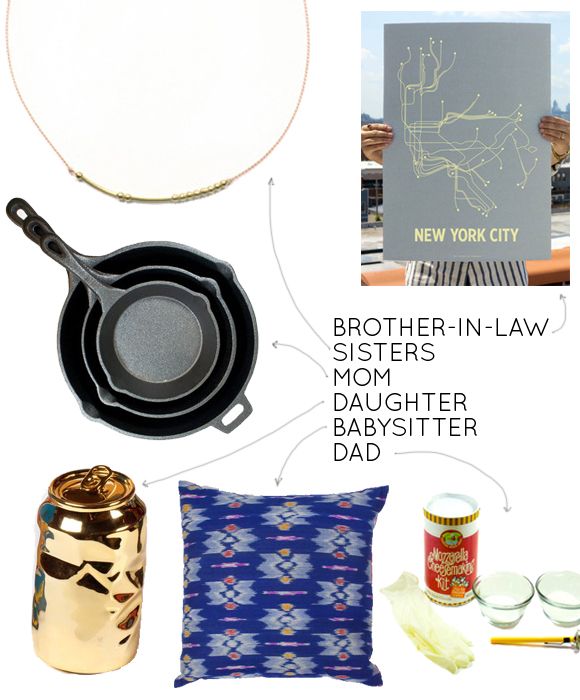 A NYC Subway Poster for your hip BIL who lives downtown.
Morse Code Necklaces for your two beautiful and hilarious sisters.
A Trio of Cast Iron for your gourmand mother.
A Gold Can Bank for your kid with amazingly quirky taste (which you love).
A Hip Ikat Pillow for your lifeline (aka your babysitter).
A Cheese-Making Kit for your Rad Dad.