We're putting the finishing touches on the GIANT chandelier and it's looking really great. I'm in love! As I was spraying the bad brass away, I remembered a pair of scones we used in Abbey's dining room that I painted out. The paint on the tole was chipped enough that we need to strip down the sconces first. I slathered both with Citrastrip and scraped away the paint as it loosened up. Not a huge chore – it's actually kind of fun detail work.
Then I painted the orange on with a brush since it was too cold to spray the sconces (it was winter when we redid these). The color is one of my favorites – BM Tomato Red. It really pops against her white walls, right? And I love the orange next to the blue in Abbey's landscape.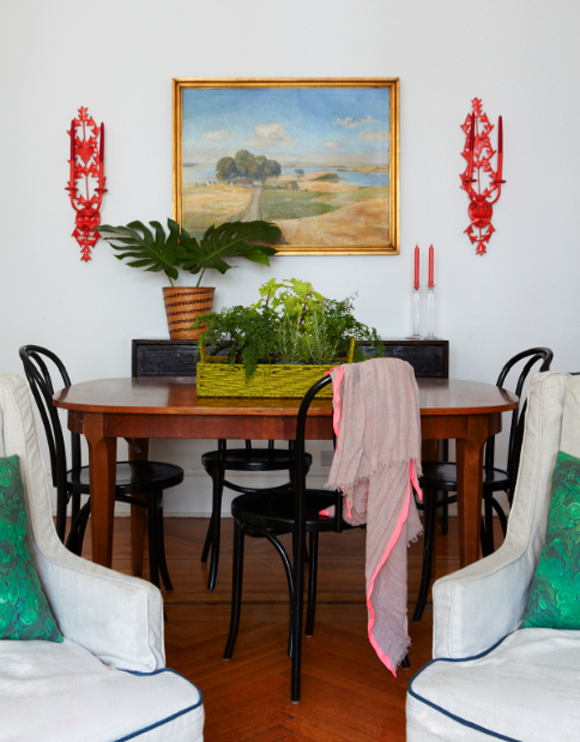 PS I bought these at the flea market, but there are tons of super affordable tole sconces on eBay, just begging to get a coat of bright paint.
PPS More of Abbey's apartment:
Making a Wall Mural
Turning vintage side tables into benches
FLOR tiles in Abbey's Entry
Abbey's Mirror (a DIY idea)
Hungry Prints and Art in the Kitchen