Now that our kitchen is almost done, my eyes have been wandering over to the dining room. We have way too much furniture crammed in the 13×13 room, that's it's high time we downsize. I'm looking for a round or oval table around 60-65″ wide. I'd love to be able to have six chairs and Evie's tripp trapp all fit comfortably.
I've been thinking about this 60″ round arch table from West Elm (which is 15% off right now!). It looks nice in person, though I'd probably end up painting it or faux liming the finish to work better with my new chairs.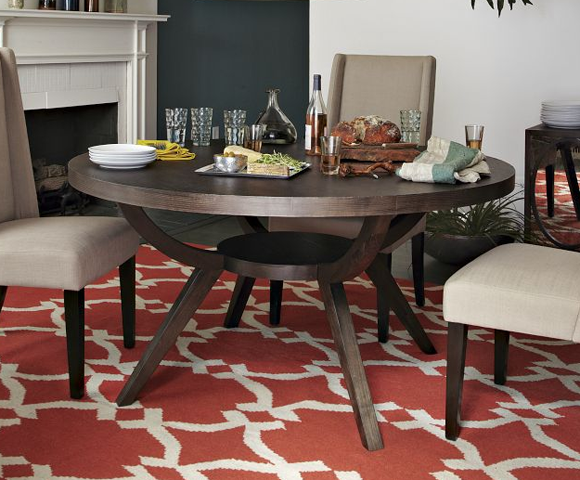 I am going to check out this vintage Saarinen style oval table today. I would love to buy a real vintage Saarinen, but the rounds are too small and the oval tops are way too long. This one has the perfect dimensions (60×45″), but I'm a little nervous about the thickness of the table top. I want sleek here, like the original. I'll let you guys know how it goes!
And in the DREAM table category, I would give anything for one of these Robsjohn-Gibbings for Widdicomb arch tables.
The dimensions are spot-on perfect and I could not love the design more (arches and octagons!?). If you see one at auction, please please please let me know!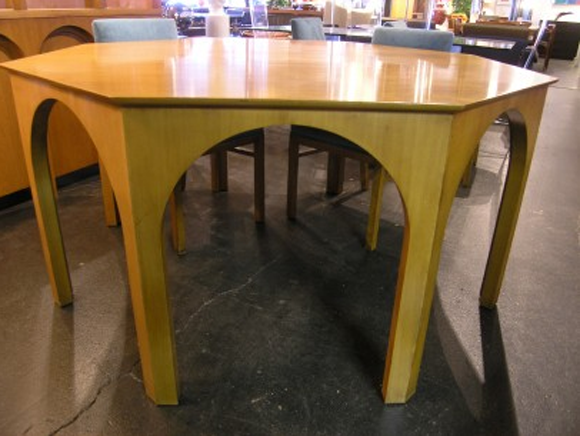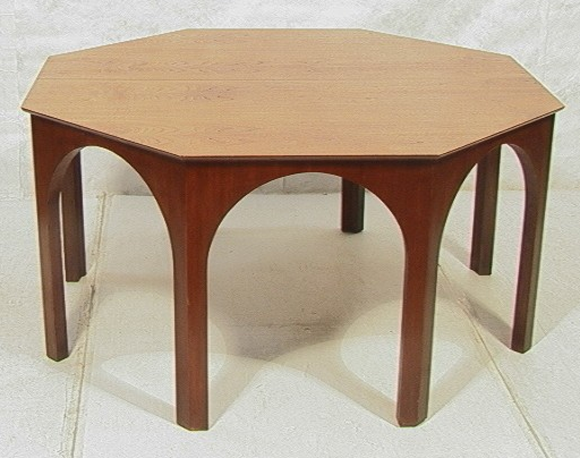 Do you know of any other amazing round tables on the market right now? I'm itching to make some process here and would be willing to just buy something as a place holder. Not my favorite design approach, but I'm going a little crazy here. :)