Today's my birthday and we're celebrating with our visiting family, so I'm taking it easy while they're still here. But tomorrow I'm hoping to get started on the cushions of the new/old sofa.
I bought the velvet yesterday at JEM. It's really hard to photograph because it has a bit of a sheen to it and the color changes in the light (love).

So the real question is – do I do a black welting or just a self welt? I'm worried about making piping with the velvet (it's tricky because it's so thick and velvet pile often rolls weird), but also I think black linen would look pretty amazing!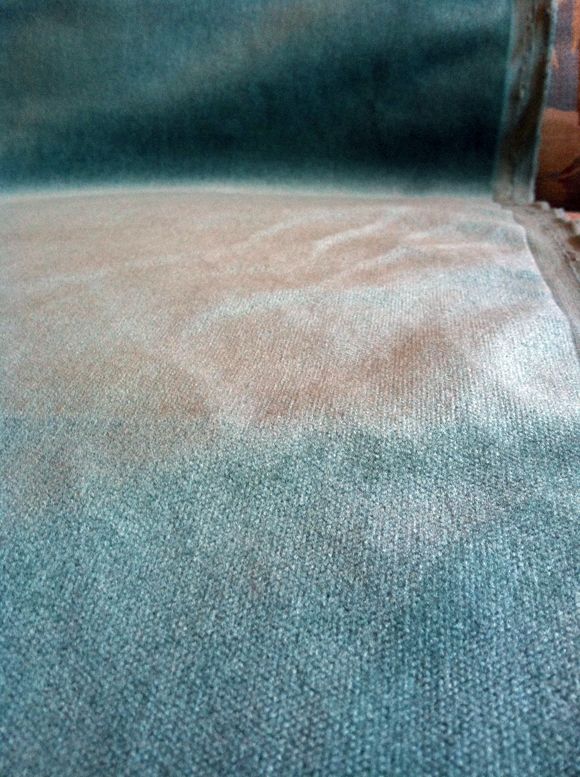 What would you do?