Last week I breathed a HUGE sigh of relief when I discovered trimming out the cabinets was much easier and much less stressful than I was worried it would be! (In case you missed it, I filled the heavily grained cabinet fronts here and the kitchen befores and inspiration images are here).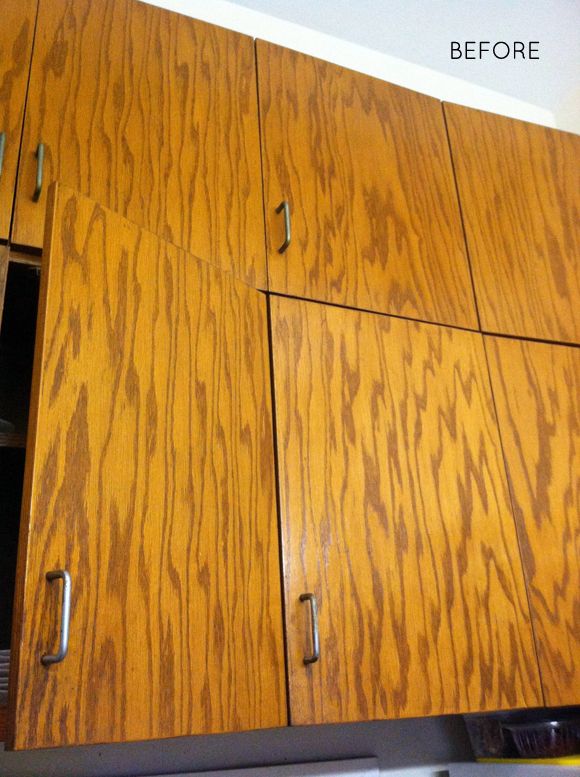 First I measured all the doors at once and had a huge list of measurements. Then I cut all the wood at once too (here's the saw I love). A little tip here – when working with precise measurements like with crown moulding or any trim work, make sure you take the saw blade into account – don't center your cut line on the blade. You'll need to scoot the cut line over a little to make it so the edge of the blade just kisses your line.
I thought a lot about whether I should do mitered corners, but ultimately I ended up going with straight cuts. It made my life a million times easier I think – after working on crown moulding inside, the last thing I wanted to do was more mitered cuts! I just had to subtract two of the trim widths to get the correct measurements for the side pieces.
Once all the wood was cut, I used my brad gun to attach the trim. It took some playing with to figure out the right amount of pressure to use on the gun. If I pushed too hard, it dented the wood a little. If I just put a bit of pressure on the brad gun, the nail stuck out about 1/8″ and I was able to set it in. The little nail set hole is a million times easier to fill! Don't dent that wood!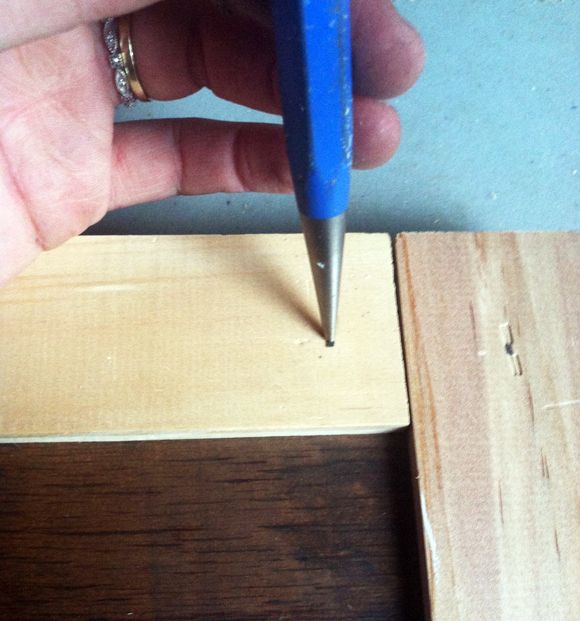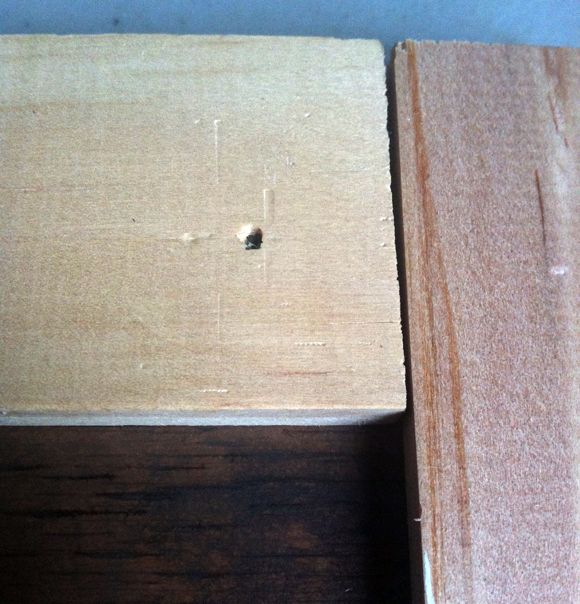 Most of my cuts were pretty precise, but every third cabinet or so, I had some gaps between the trim. It was no big deal at all though once I filled the gaps.
(oh man, guys, sorry for all the foggy photos. It was so rainy the day I trimmed these out!)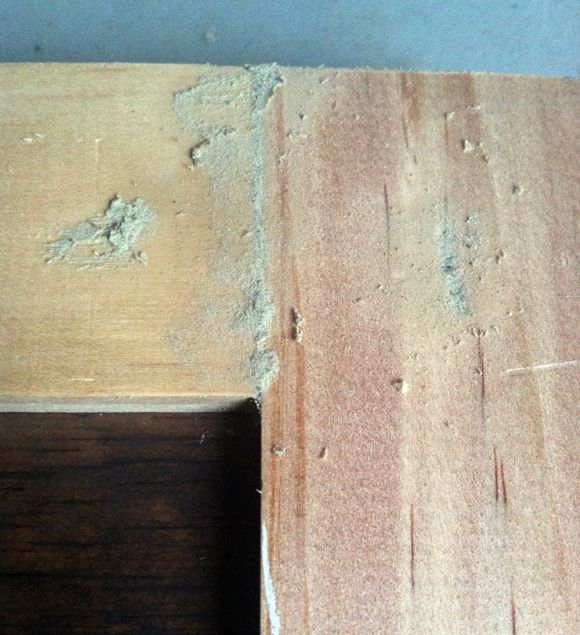 If there were any gaps on the outside lip of the cabinet fronts I filled those too.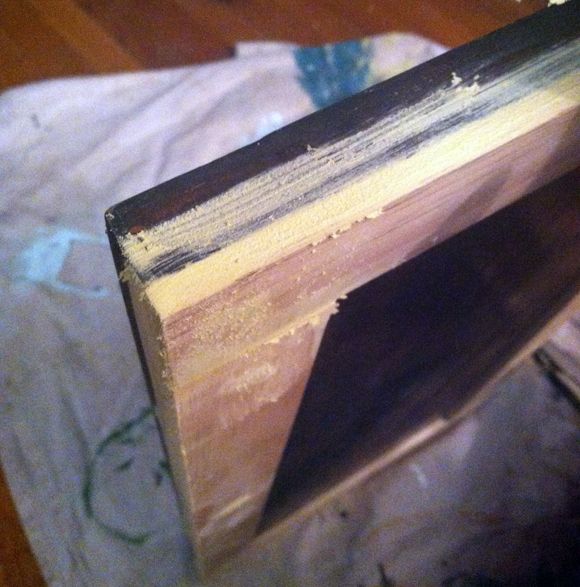 I ended up using a full tube of this amazing, extra strength wood filler on my 20 cabinets and drawers. I found it was best to overfill and sand until smooth. You're going to have to sand no matter what, so might as well get the filling done quickly and make sure you're getting enough filler everywhere.
I was so thrilled with how smooth and almost completely seamless the new trim was!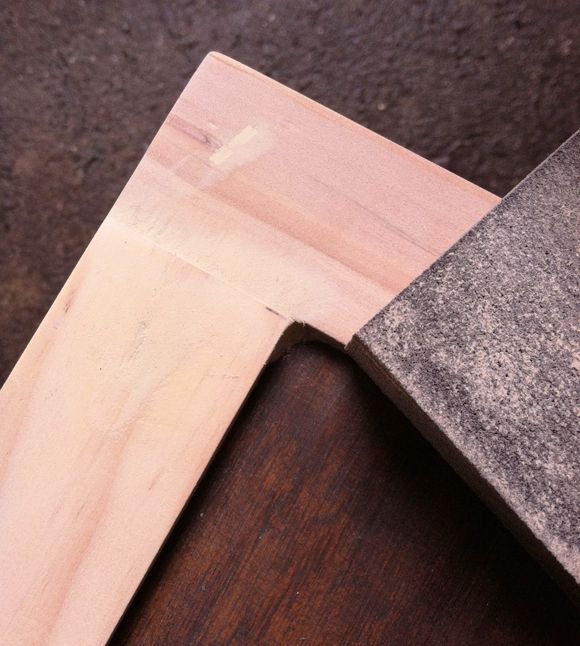 I know this was a little bit of a teaser post, but next up is priming and painting! I ended up spraying the primer and hand brushing the F&B Down Pipe and I liked the combo. Stay tuned!