One of my (other) favorite projects from Abbey's apartment was these oversized stools we made from vintage side tables.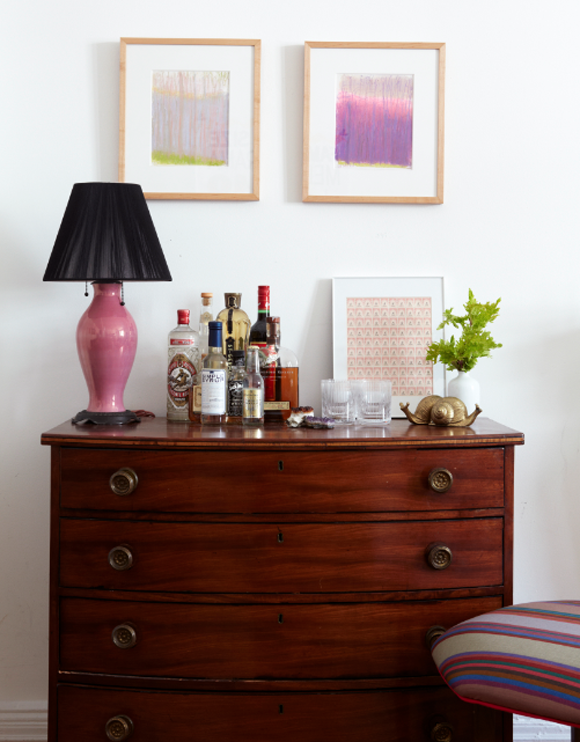 We knew we wanted a pair of stools or benches in her large living room to provide extra seating in a pinch, or just a place to put your feet up. I saw these side tables at a junk store in Staten Island and thought they would work perfectly if we could upholster them. I loved the octagonal shape!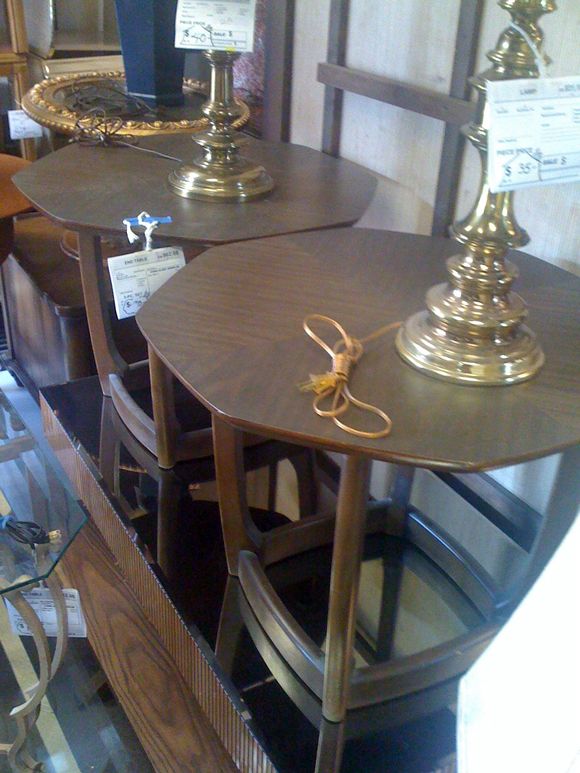 I had picked up a couple of yards of this vintage stripe fabric years ago in Philadelphia's fabric district. I still really love this fabric – all the unexpected color combos! Abbey and I both thought the stripe would be perfect for these benches, piped in a hot pink cotton.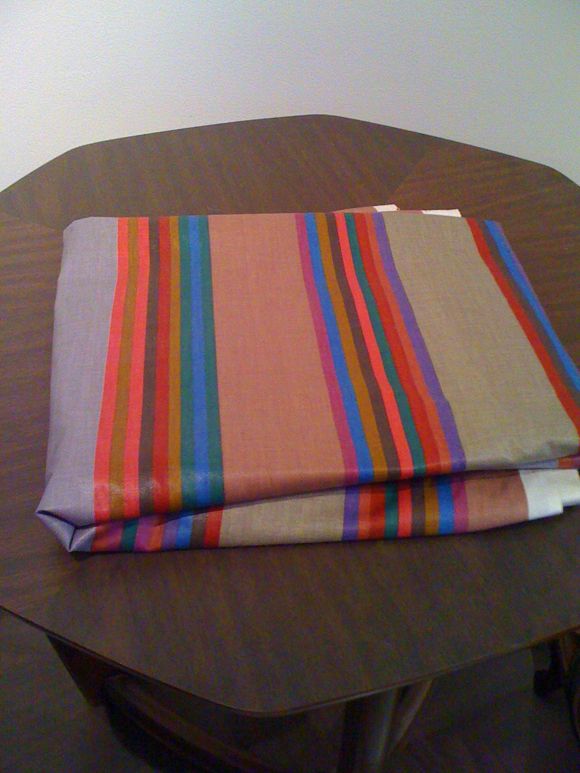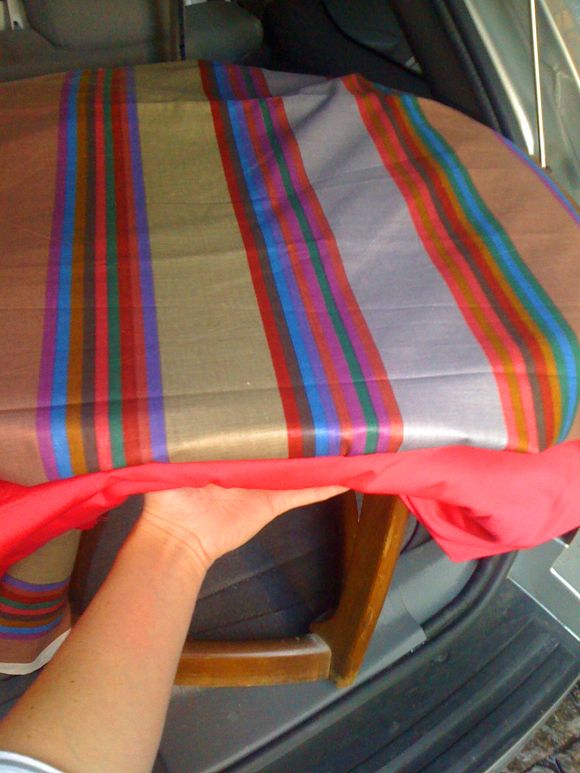 Finished, they were taller than most stools (a little taller than chair height), but that was something I liked about them, and Abbey's living room was plenty large enough to house the pair. So if you're hoping to take on a similar project, just be mindful of the height of your side tables to begin with. You'll end up adding two or three inches of height in foam and fabric after upholstering.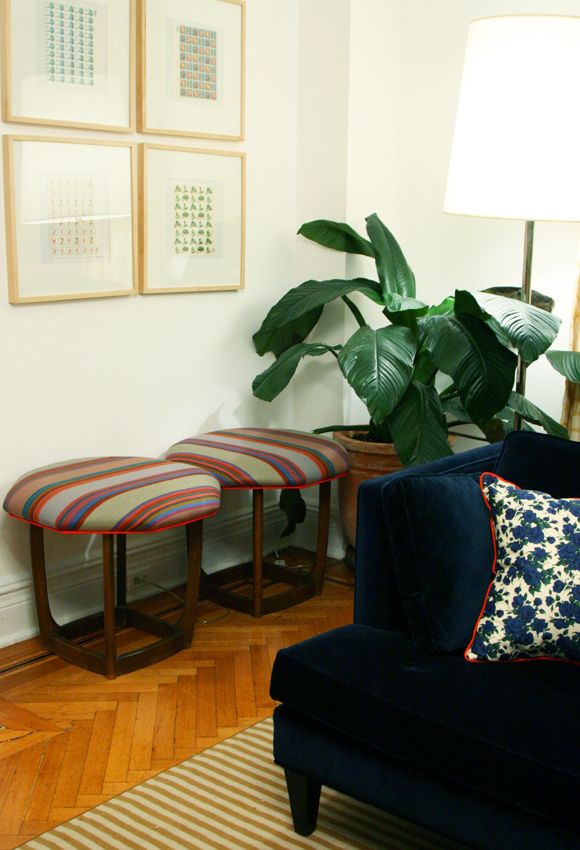 I think if I could have my way, every room would have a pair of little stools somewhere. They are so cute and functional! Have you DIYed or rehabbed any benches or stools? Off the top of my head, I can remember bench projects here, here, here, here, here and here (honorable mention here). I'd love to see your favorite pair!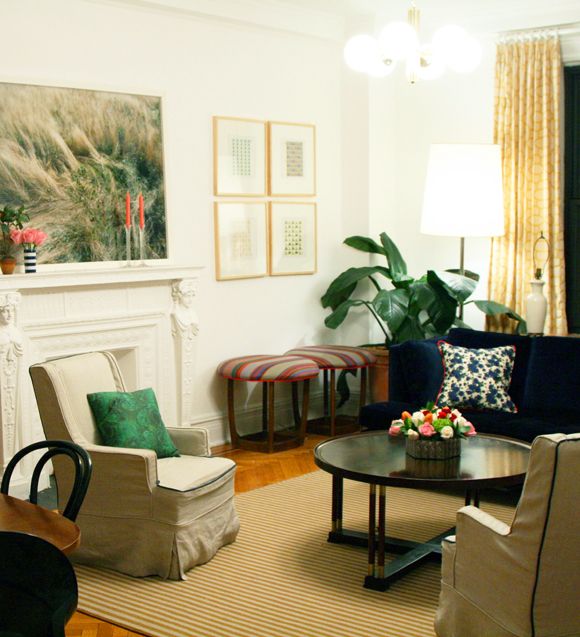 Top photo via Abbey's house tour featured on Cup of Jo.