My youngest sister, Heather, is a freshman in college this year. She has a great sense of style and wants her dorm room to be a reflection of that. The goal is something fresh, young and feminine, without being too sweet.
Heather's dorm already has a build-in dresser and mirror combo and a desk, so she doesn't really need any furniture (except for maybe some seating). Just bedding and accessories, making it a cheap and fun project.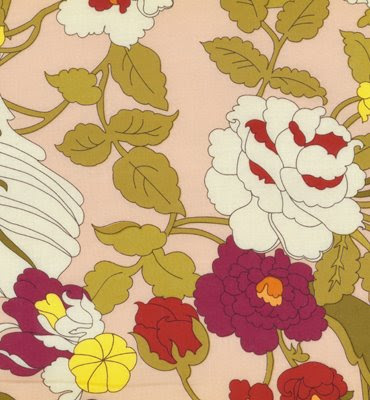 I love this fabric from Robert Kaufman. Even though it is a vintage Art Nouveau-inspired print, it feels incredibly fresh. And the colors are just right.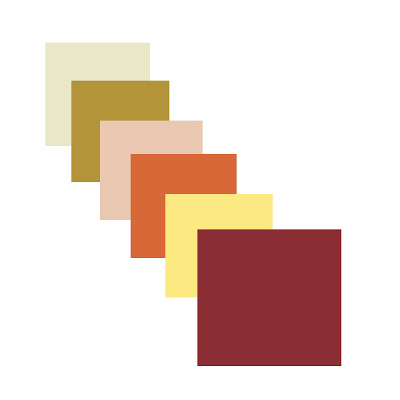 Hanging this IKEA frame (just the open frame, sans glass), spray-painted magenta first, on the top of Heather's existing mirror would look really cool.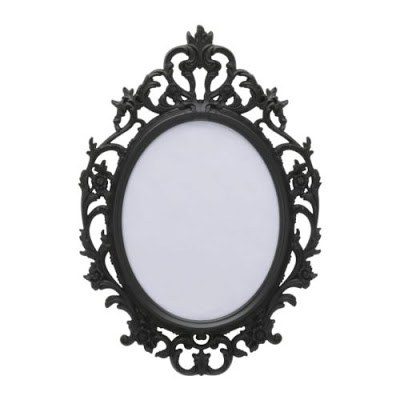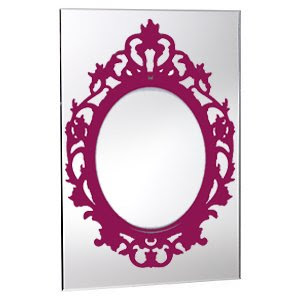 I'm pretty sure Heather needs to keep the current desk chair that came with the room, but if she didn't, I would suggest this one that's on my Christmas wish list – an Eames management chair (knock off). The white leather is probably my favorite.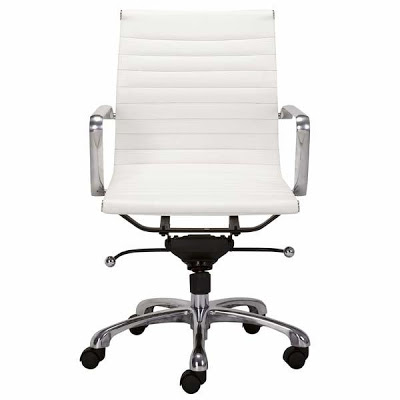 This Pottery Barn duvet cover is awesome. I love the small dot detail of the embroidery. It's on sale now (the twin size is only $69.00) and comes in some other great colors.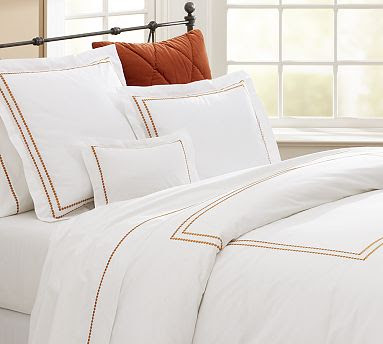 I have been eying this ikat pillow (also from Pottery Barn) for a while now. It is on sale for $49.00 and is worth every penny. Ikat is really popular these days, but it is also timeless so I think you'll want to keep it around for a while.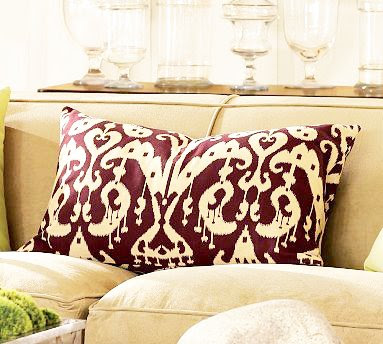 For the foot of the bed, this rose pink cashmere throw is the perfect color, texture and size.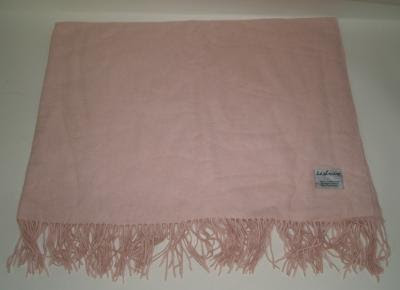 Heather has a huge memo board on her wall that runs basically the length of her bed. Right now it is boring and beige. I think a yard and a half of the Robert Kaufman fabric and a few yards of this pretty yellow velvet ribbon would look great covering the board. The effect would almost be like wallpaper.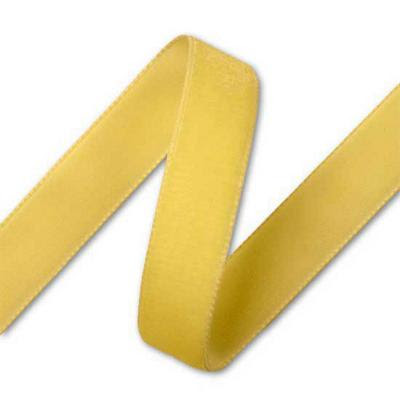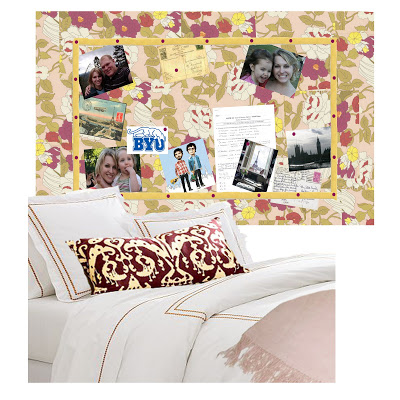 Heather's dorm room is a little larger than the typical freshman abode. Near the window there is a large open space that would be perfect for (my favorite thing) a reading nook.

I spotted this chaise lounge on Provo's Craig's List for $75. I love the lines and I sort of even like the floral fabric. But to step it up a notch, Heather can invest a few dollars in a good spray bottle and some liquid RIT dye in this great wine color.

Using a very diluted solution in the spray bottle and a wet rag (spraying and smearing), it would be easy to dye the existing fabric, making the original creamy background a great soft pink color and turning the flowers from blue to purple. This is obviously an outside project and would require lot of drying time, but I think the end result would look fab.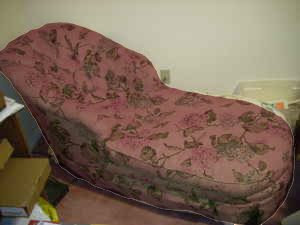 Here's everything together.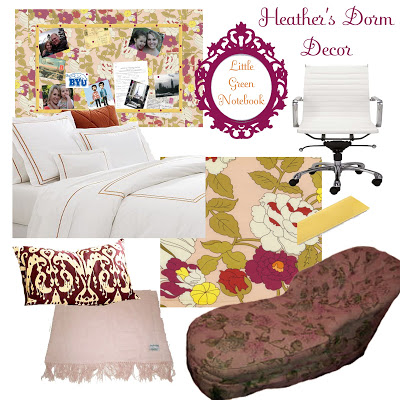 Good luck with your projects, Heather! Love you!