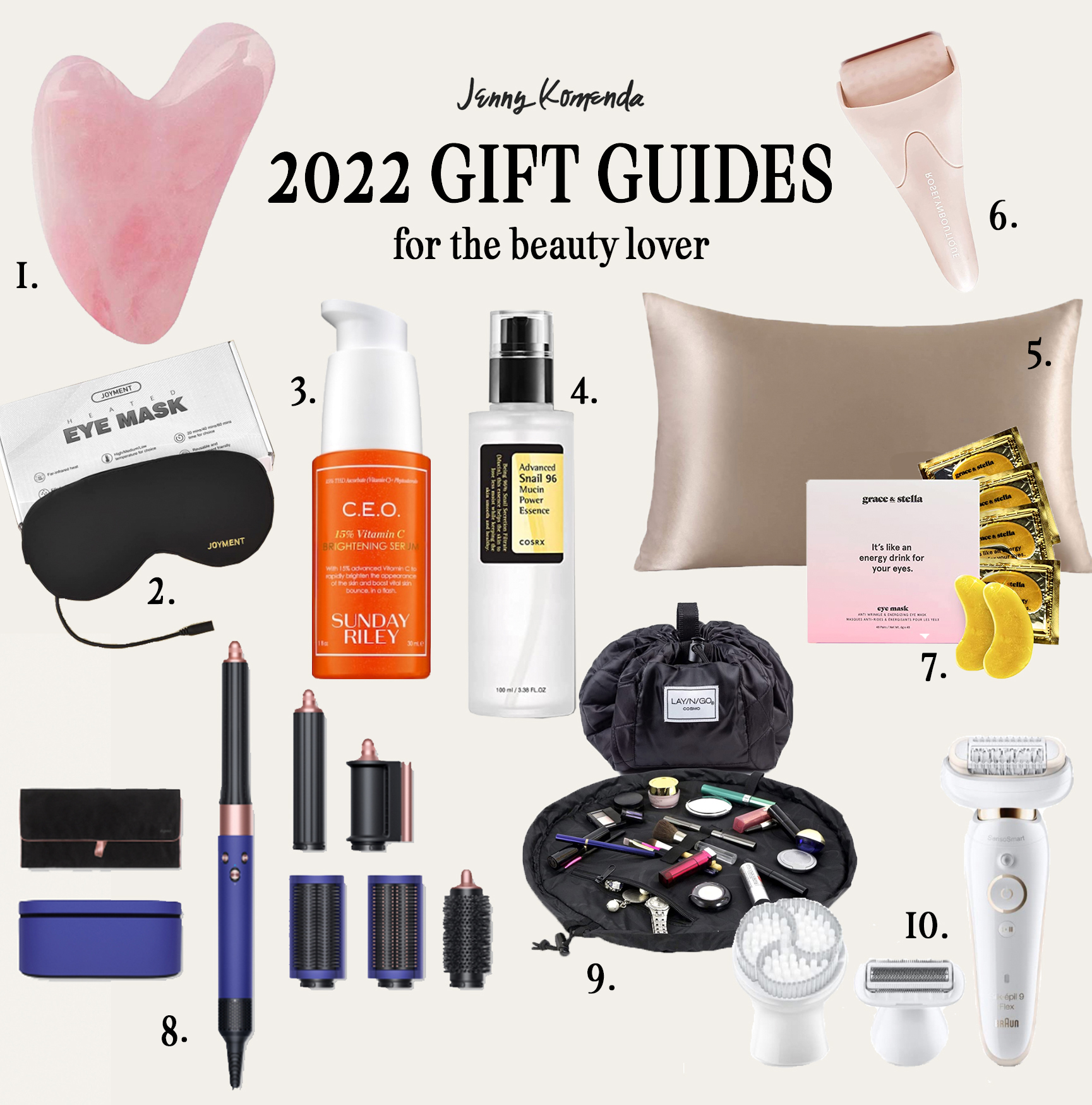 1. Rose Quartz Gua Sha – Added this to my morning routine. Naturally relieves puffiness and tension.
2. Heated Eye Mask – The ultimate stress reliever after too much screen time.
3. C.E.O. Brightening Serum – Light, soothing brightening serum that is good for all skin types!
4. Snail Mucin Snail Serum – Sounds weird, but makes my skin feel amazing!
5. Silk Pillowcase – The best thing I have done for my hair and skin is switch to a silk pillowcase!
6. Ice Roller – Keep this in your freezer for mornings when your face feels tired and puffy.
7. Under Eye Patches – Perfect for a self care afternoon. These feel so good under my eyes!
8. Dyson Air Wrap – Worth the hype. Gives a blowout that lasts for days!
9. Travel Makeup Bag – The most user friendly travel bag. Simply scrunch the sides up to gather and go!
10. Epilator – Long lasting hair removal!