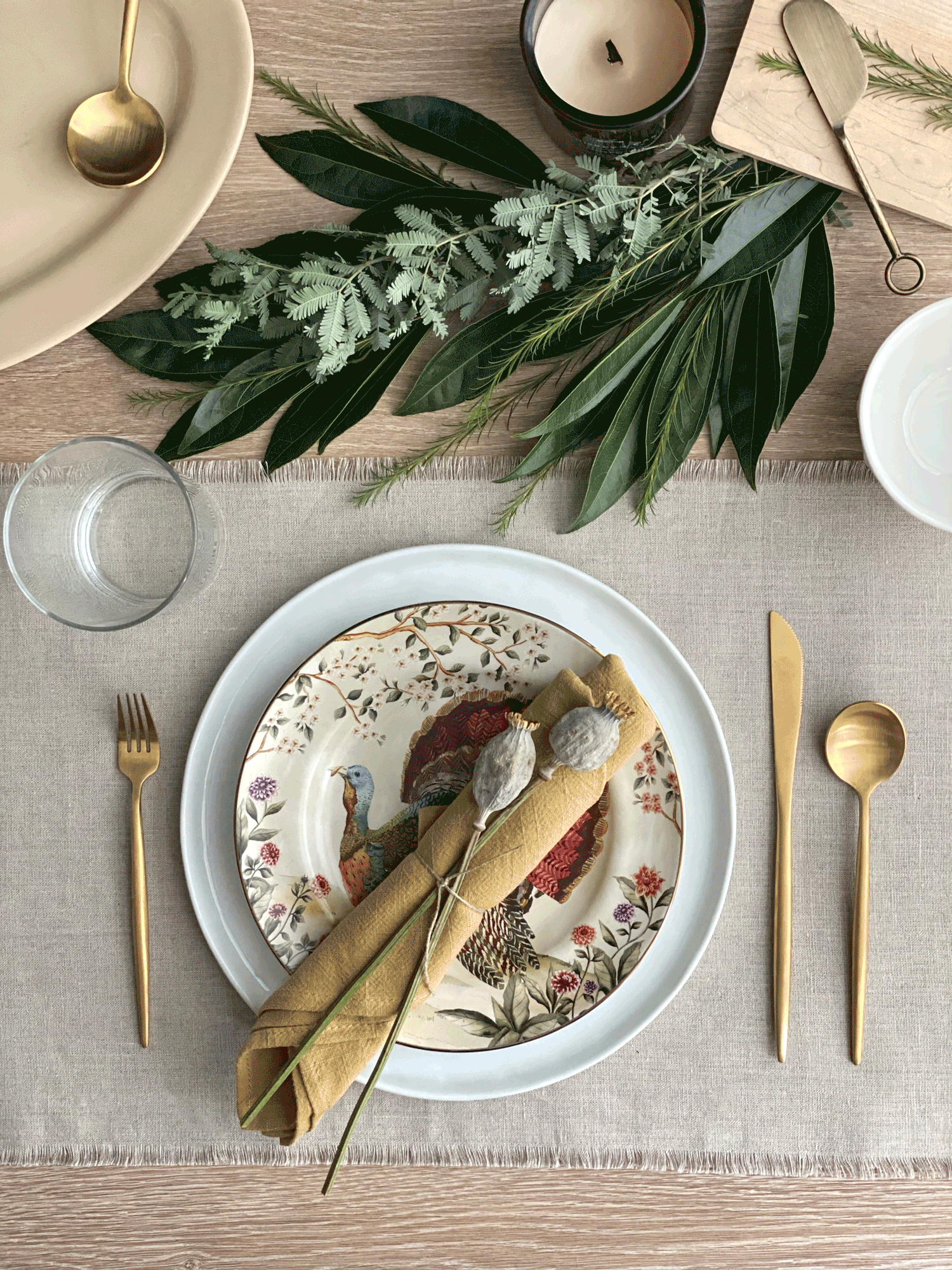 Thanksgiving is right around the corner, and wether you are hosting extended family or keeping it small, a beautiful tablescape can make all of the difference in making a meal feel special.
One of our favorite tricks for dressing a table is to build on simple, everyday basics with a few festive additions. Our very favorite white dinner plate is the most versatile layering foundation!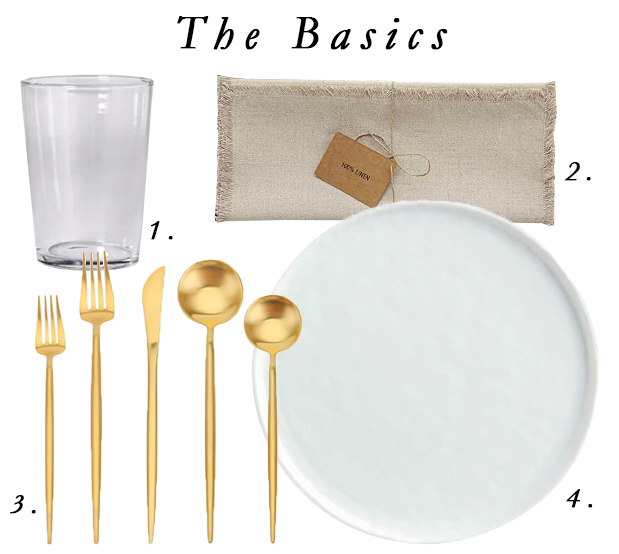 1. Glass Tumbler  //  2. Linen Runner  //  3. Gold Flatware  //  4. White Plates
Rather than purchasing full sets of festive place settings, you can collect special salad plates and napkins to layer with your more basic, simple pieces. These super traditional turkey plates are so beautiful, especially in person!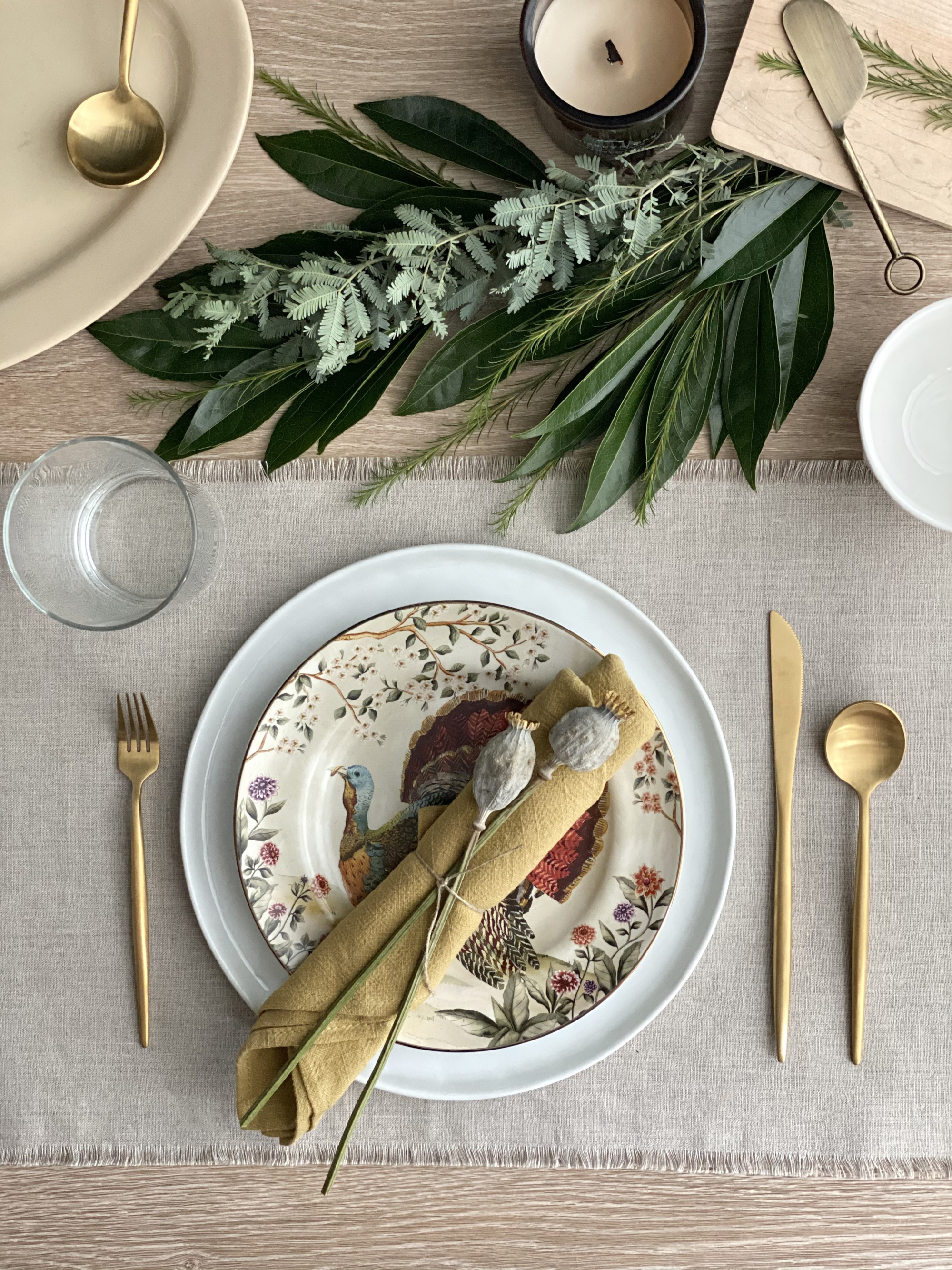 Turkey Salad Plate  //  Yellow Napkins

We kept it pretty modern here with these simple matte black bowls and a slightly masculine napkin. I think this look could transition to many different dinner parties throughout the holiday season! Adding the little sprig of dried flowers is so pretty but still simple!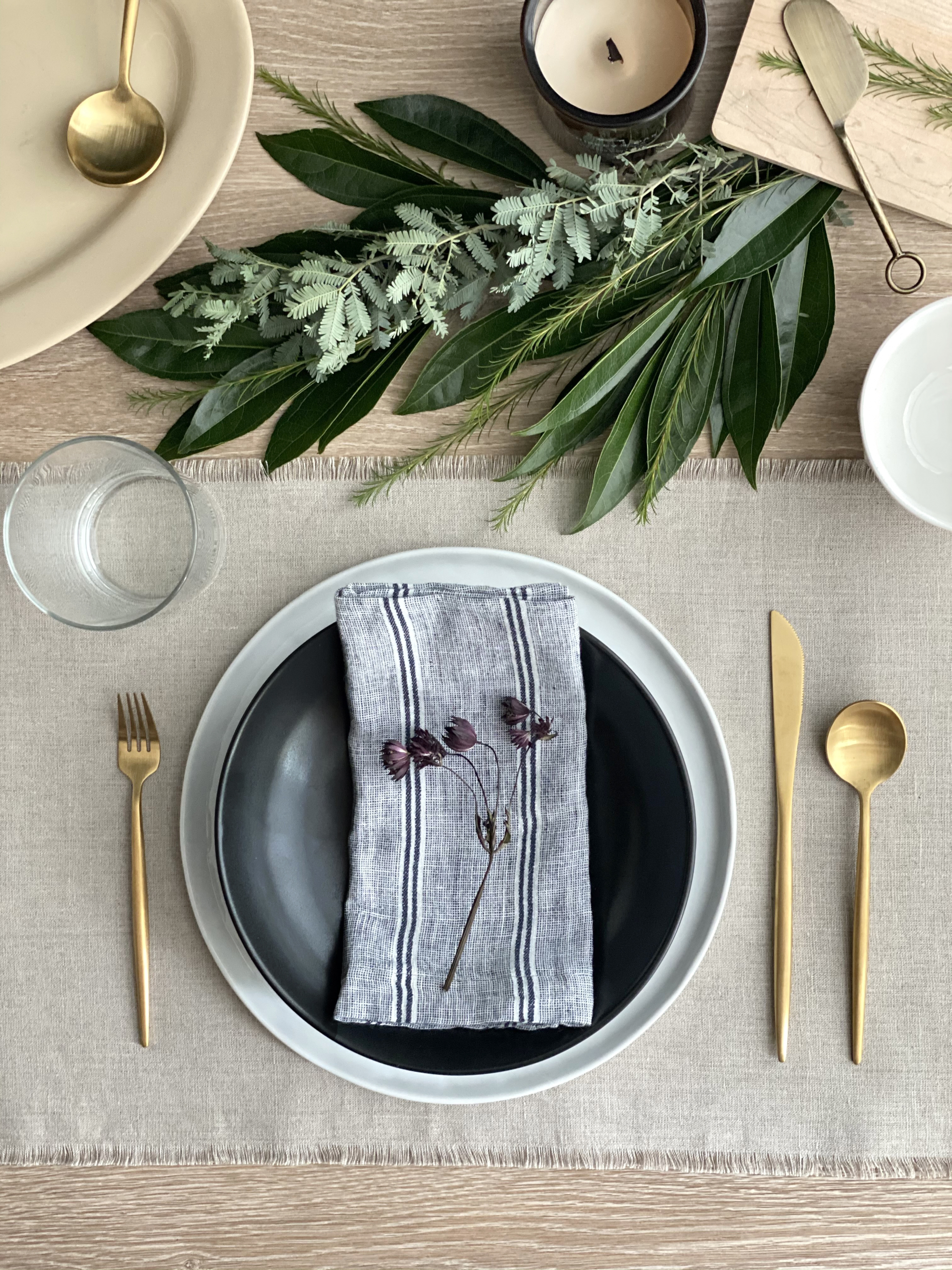 Matte Black Shallow Bowl  //  Striped Napkins
I love using a salad plate with an earthy feel to contrast the stark white of the dinner plate. Use some twine to tie your napkin and add a sprig of greenery for a natural feel!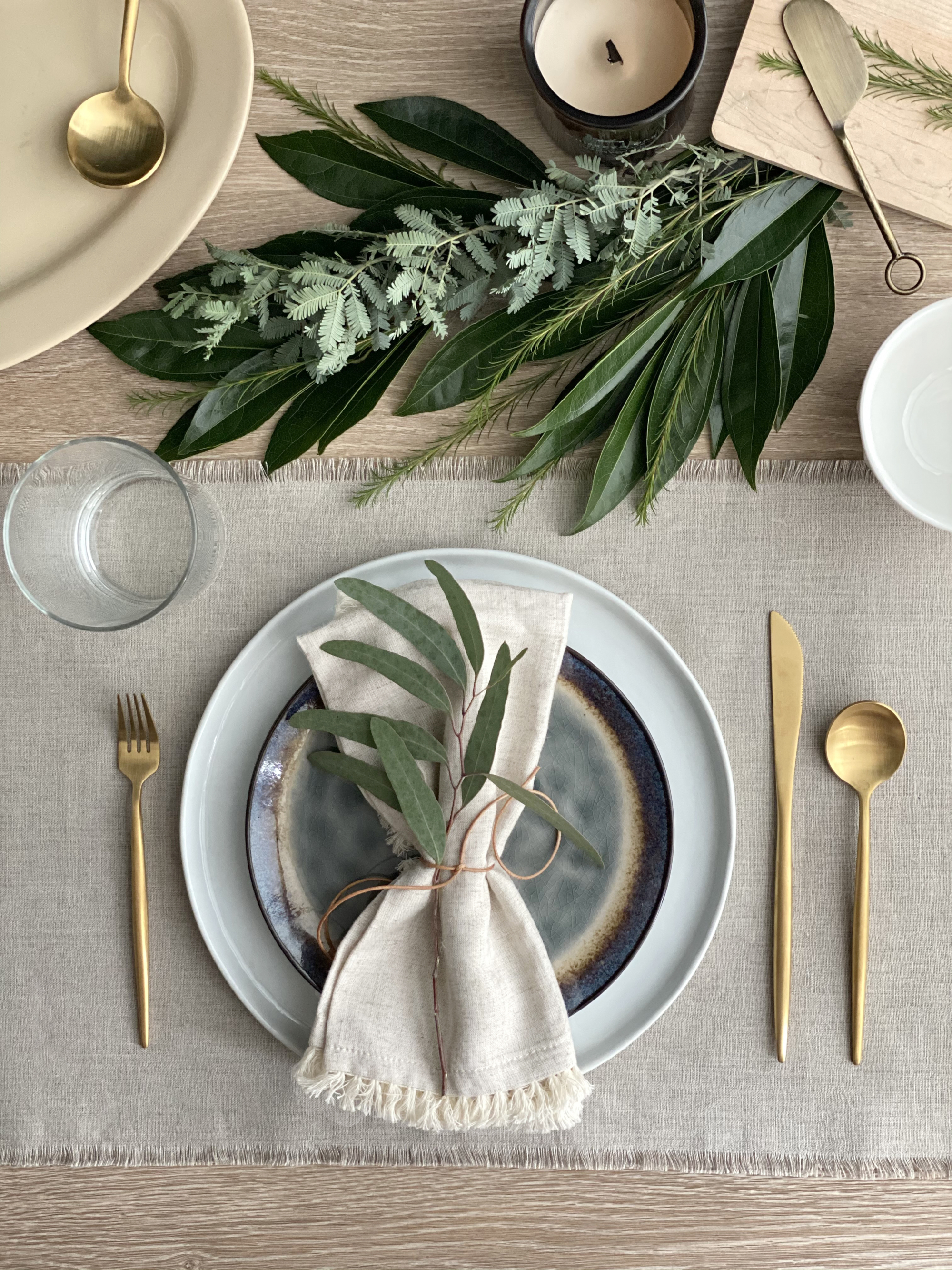 Blue Glazed Salad Plate  //  Fringed Linen Napkin (similar)

This one just screams holiday to me!! The combination of blush and rust could easily transition to Christmas dinners!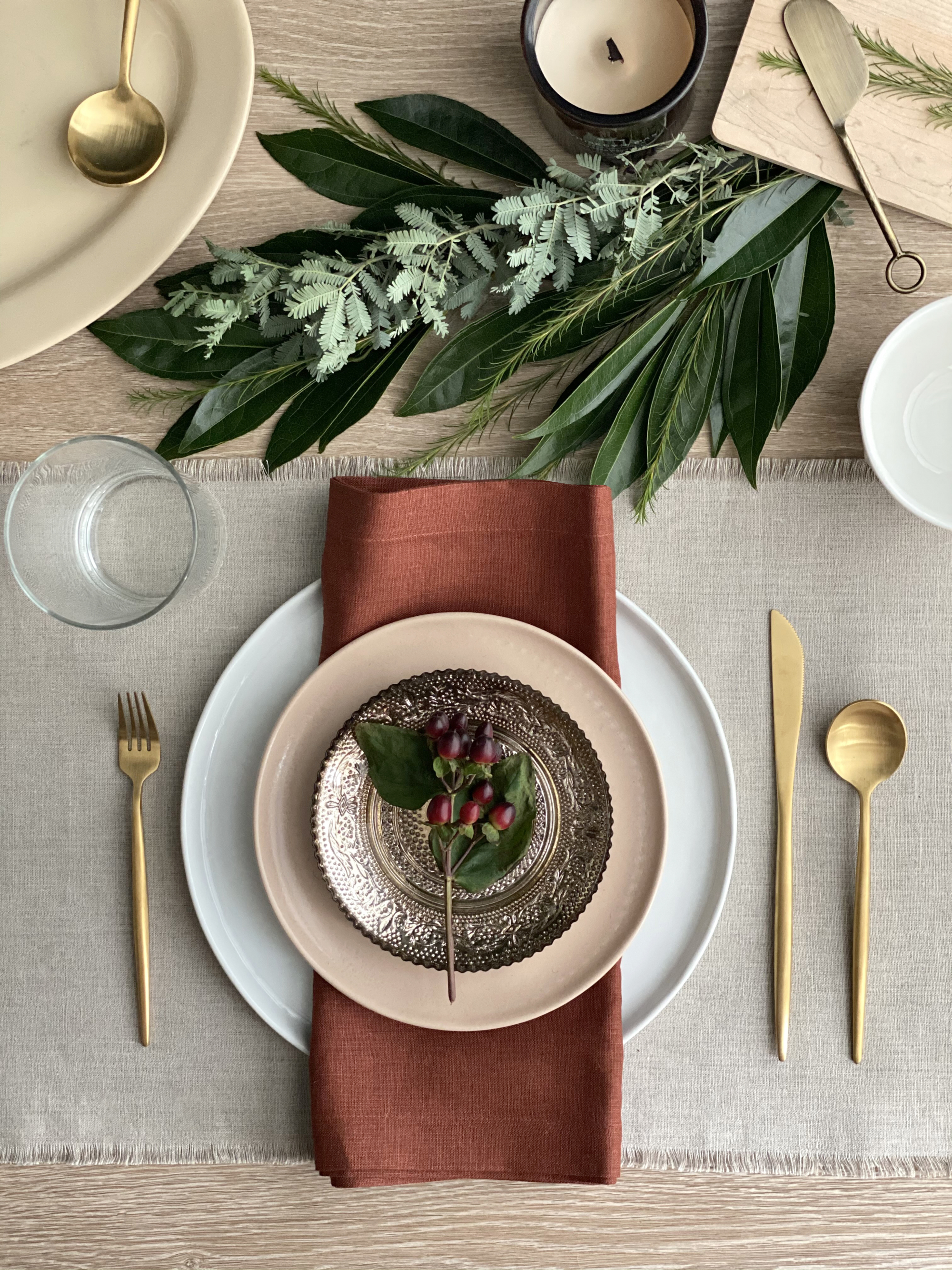 Blush Salad Plate  //  Bronze Appetizer Plate  //  Dark Rust Linen Napkin (similar)

This beautiful plate has such a Scandinavian feel that translates beautifully to holiday!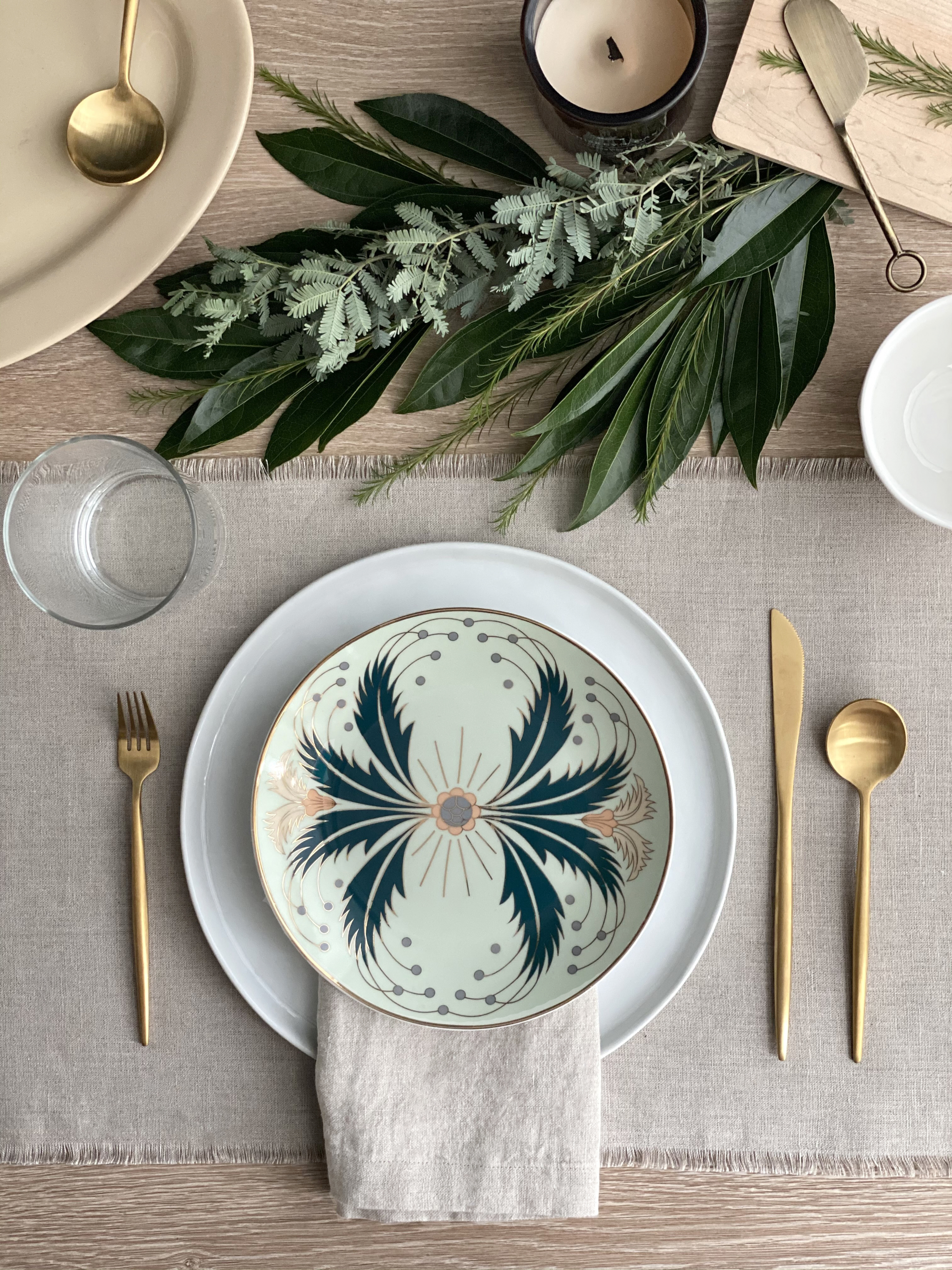 Green Patterned Dessert Plate  //  Linen Napkin
This striped salad plate is another great versatile investment that works well year-round, but the addition of the table greenery and the dried wheat sprigs really makes the place setting look perfect for holiday! The patterned napkin is one of my new favorites!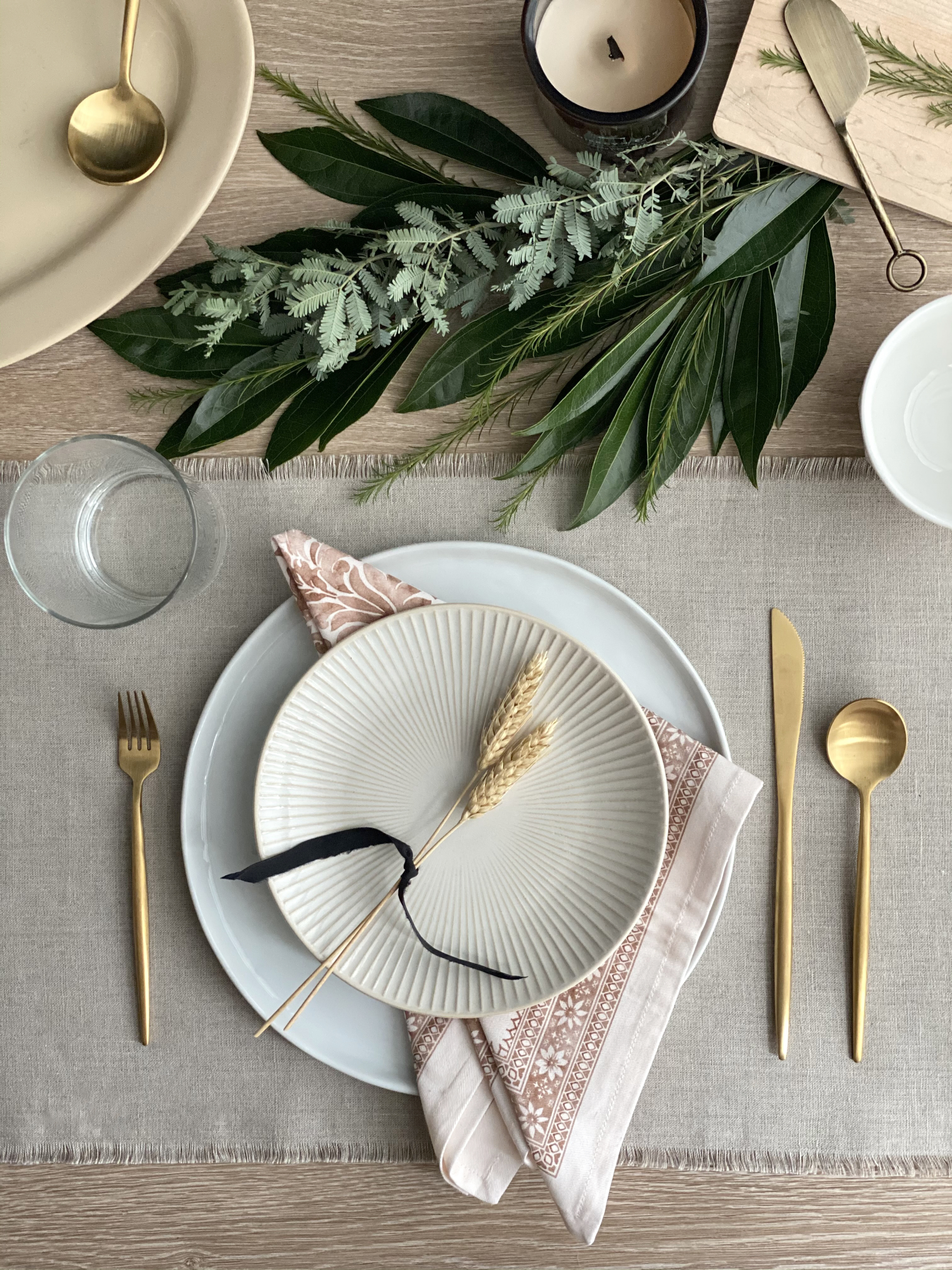 Textured Cream Plate  //  Patterned Napkin

We hope this post is inspiring you to get creative with your dinnerware basics this holiday season! Here are a few other tried and true essentials that will help you feel like a hosting pro this year!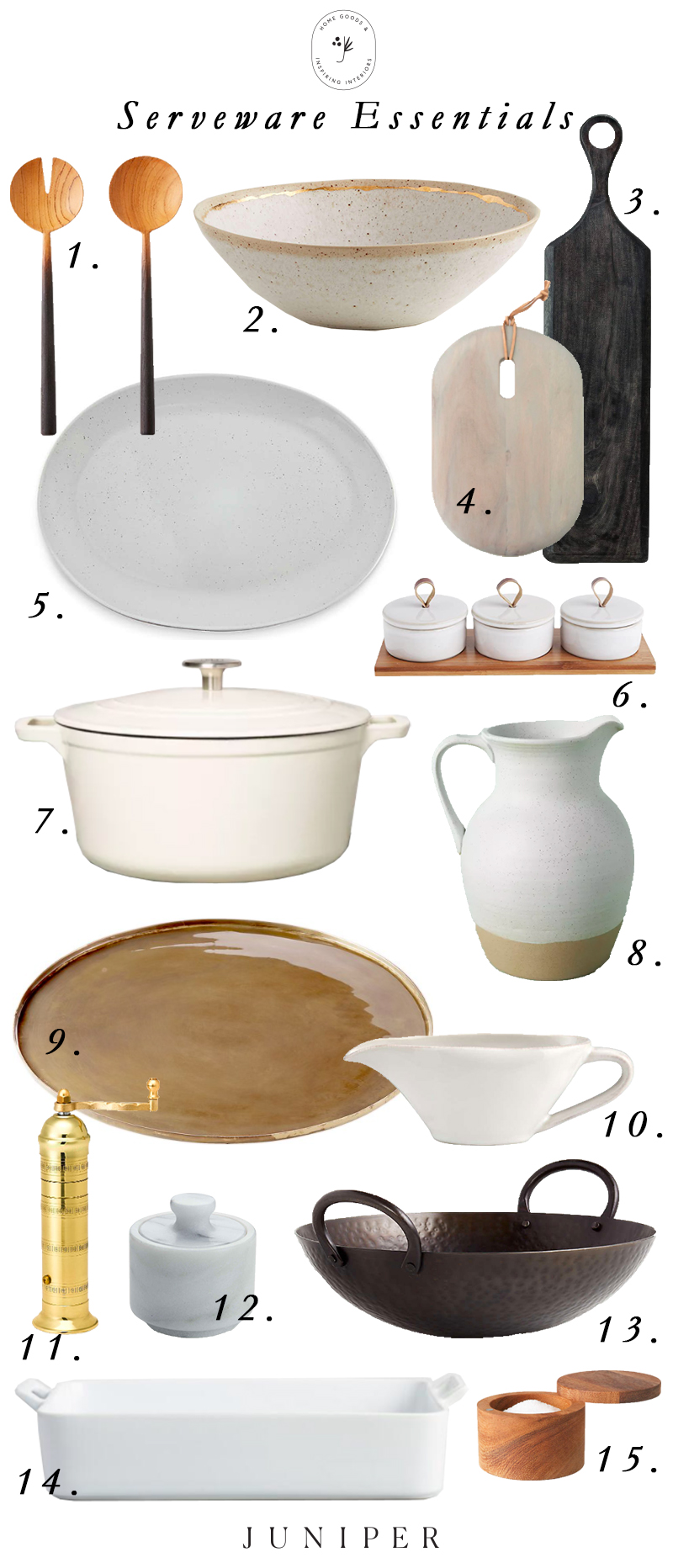 1  //  2  //  3  //  4  //  5  //  6  //  7  //  8