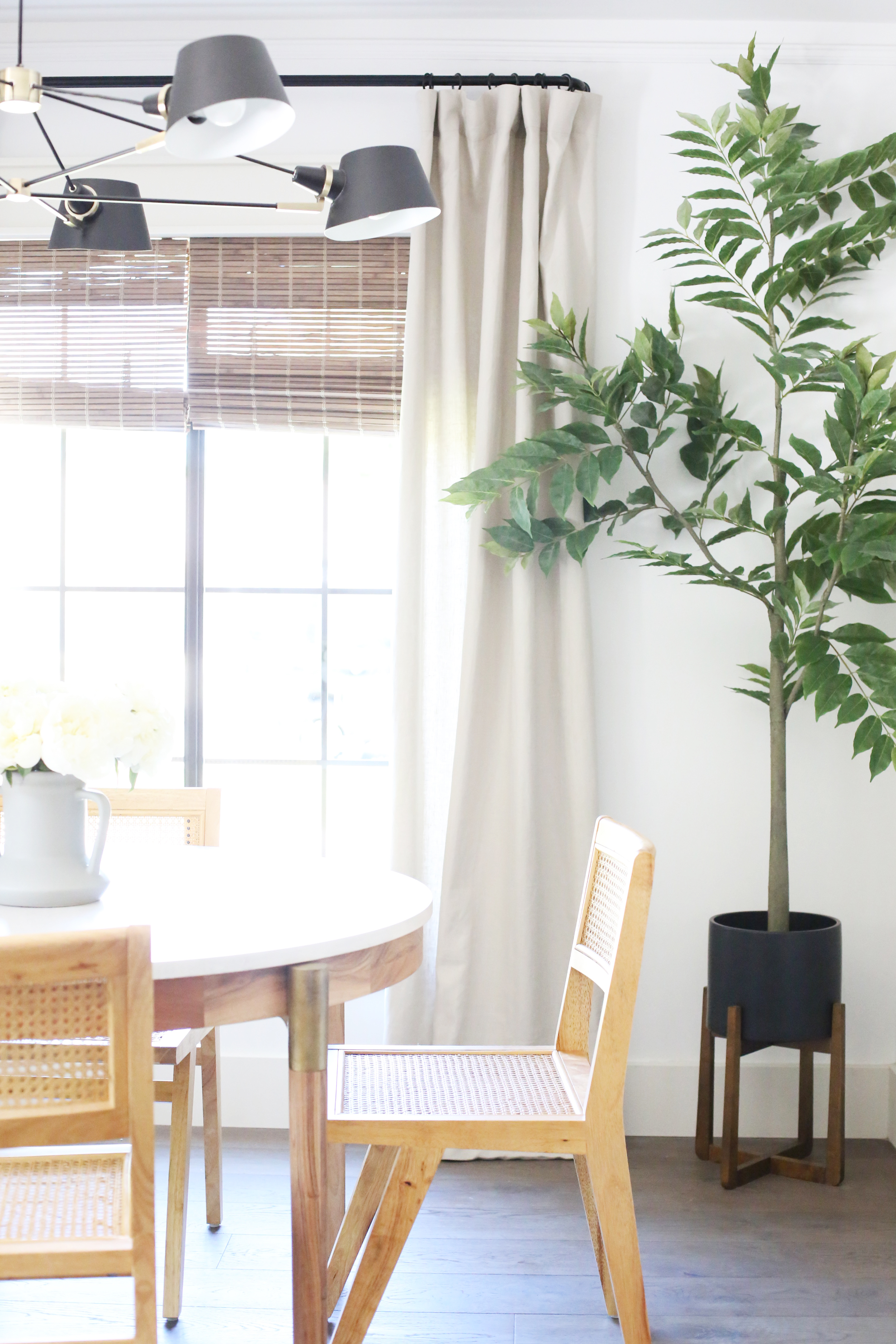 We have done a few faux tree roundups here at Juniper Home, but it's an area we are always trying to expand on! While we love some of the classic faux options, we are always trying to source new, unique faux trees for our projects. We picked up a few new options lately and we just had to share them with you!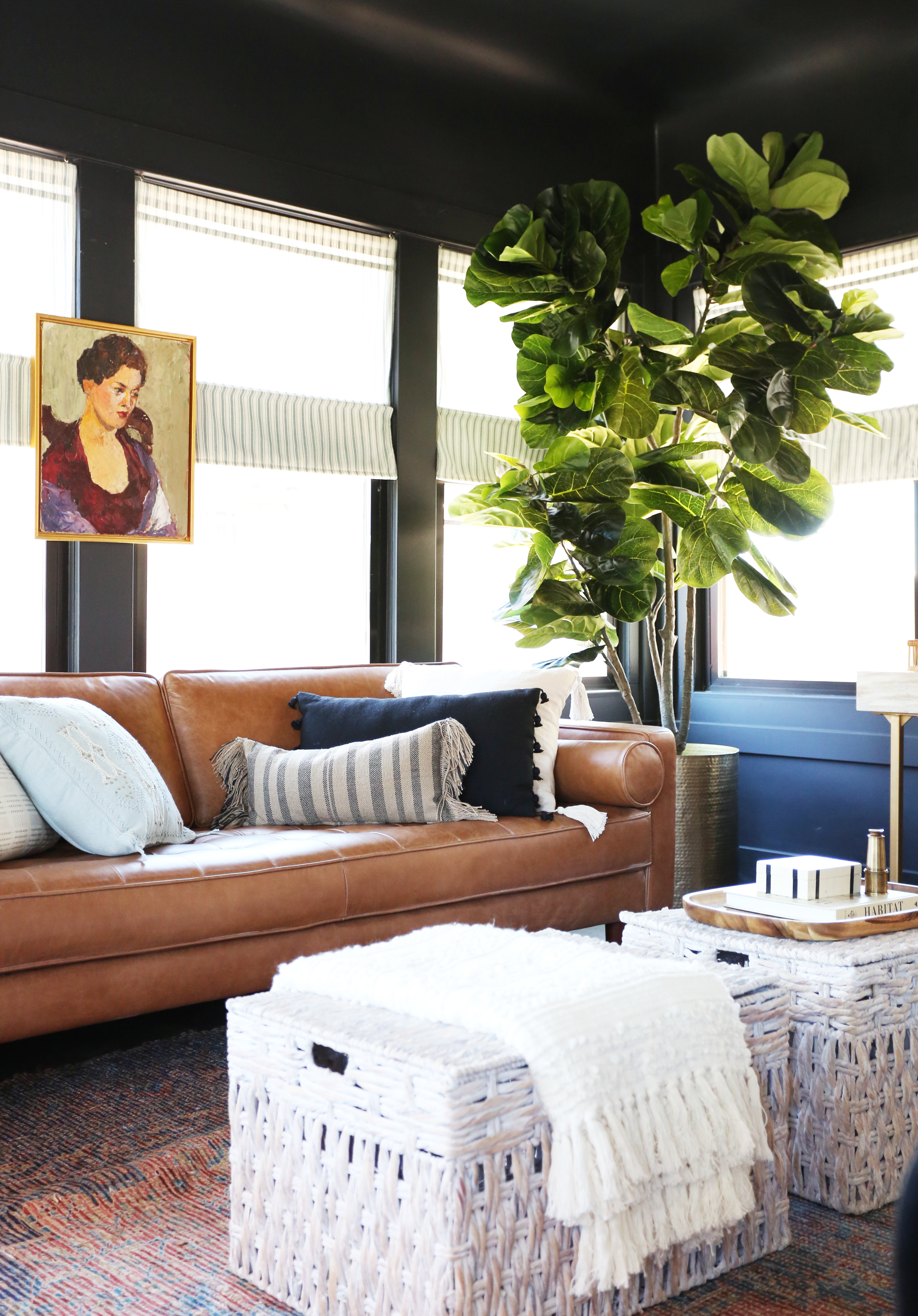 Eleanor Print  //  Camel Leather Sofa  //  Rug  //  Floor Lamp(similar) 
Faux Fiddle Leaf Fig(similar)  //  Storage Basket (similar)
We used this 8′ fiddle leaf fig for the Evergreen sunroom. We wanted something really big, and this is exactly that! When it arrived we were a little skeptical about the leaves, and even considered returning it. While staging the room we decided to give it another try and with about five minutes of leaf fluffing it looks so amazing! It looks very convincing, especially in front of a window. And the height was exactly what we needed to cozy up this big space!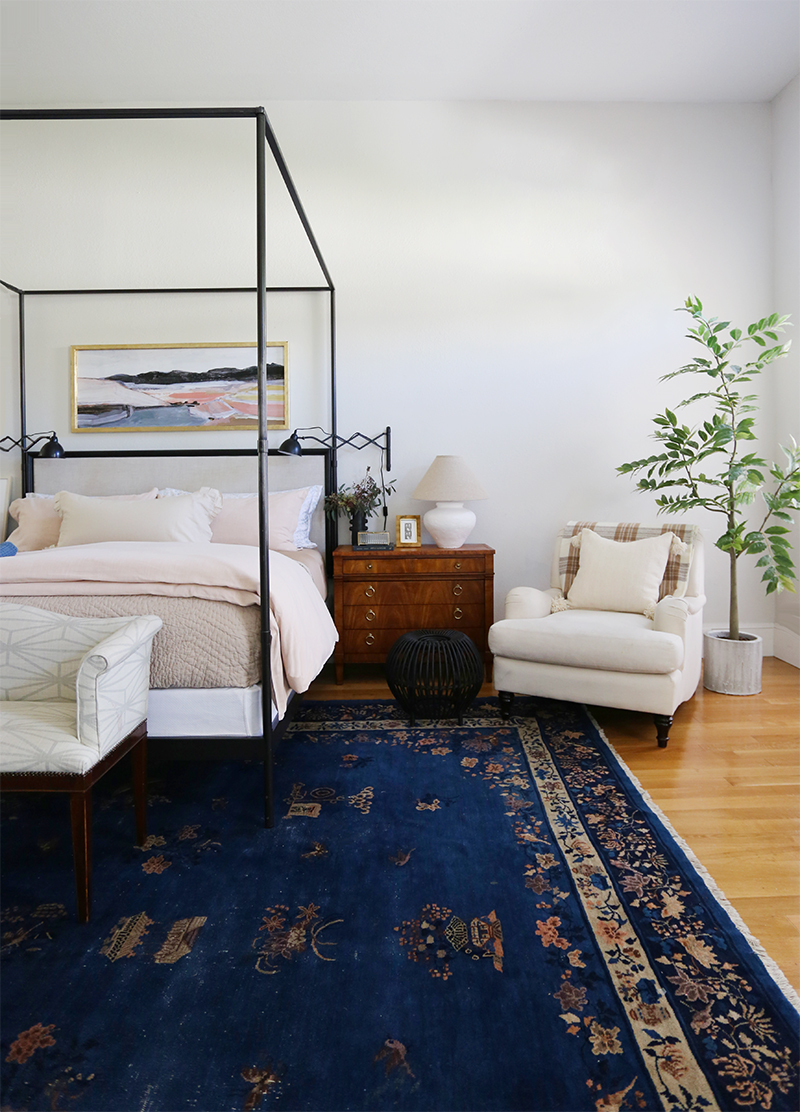 French Port Print  // Bed Frame (similar)  //  Ottoman (similar)  //  Wall Sconces  //  Burl Frame
Glass Box (similar)  //  Roll Arm Chair  //  Vase

We recently gave my bedroom a refresh, and I knew I wanted to switch out the tree I had in there previously. I love seeing and using faux trees with smaller, more unique leaves. And with faux trees, it is so much easier to make smaller leaves look realistic! This faux Nandina tree is one of the best I've seen and it's right about $100! Here I used the 72″ size.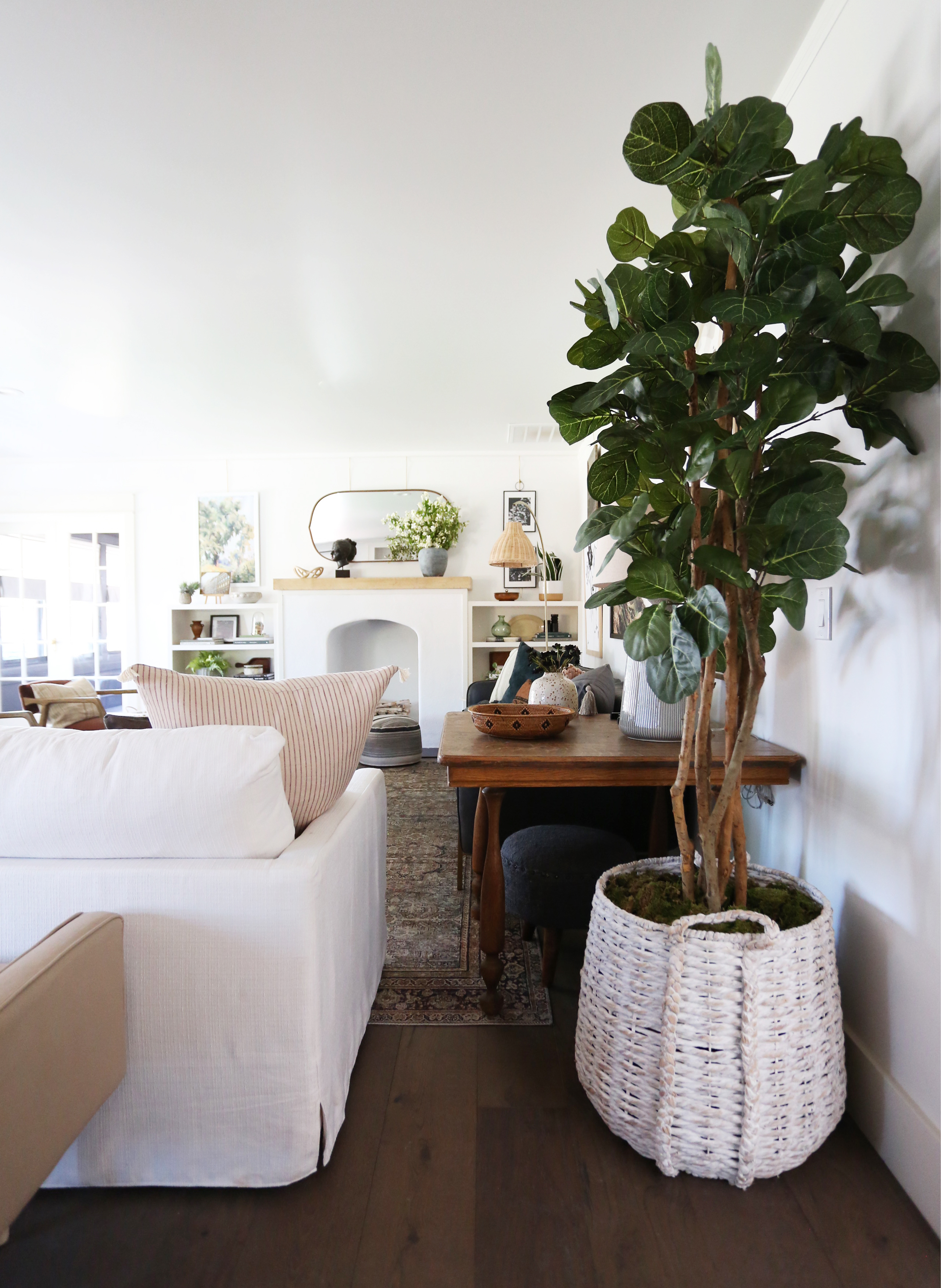 Coastline Print  //  Poppies Print //  Confetti I Print  //  Confetti II Print 
Rug //  Black Leather Sofa  //  Cream Sofa
Fiddle Leaf Fig Tree  //  Rust Arm Chairs
One of our favorite ways to make a faux tree more realistic is to "plant" it. Find an oversized basket or planter and place your tree in it. I like to prop mine up as high as I can to give the tree as much height as possible. Use leftover cardboard or styrofoam to fill the bottom of the pot until you reach your desired height. At this point I like to use moss to cover it all up. It makes a world of difference!
Looking for baskets or planters? Head to our "Shop Our Finds" page to see a huge selection!
From fiddle leaf figs to olive trees, we tried to include a little bit of everything in this roundup. Enjoy!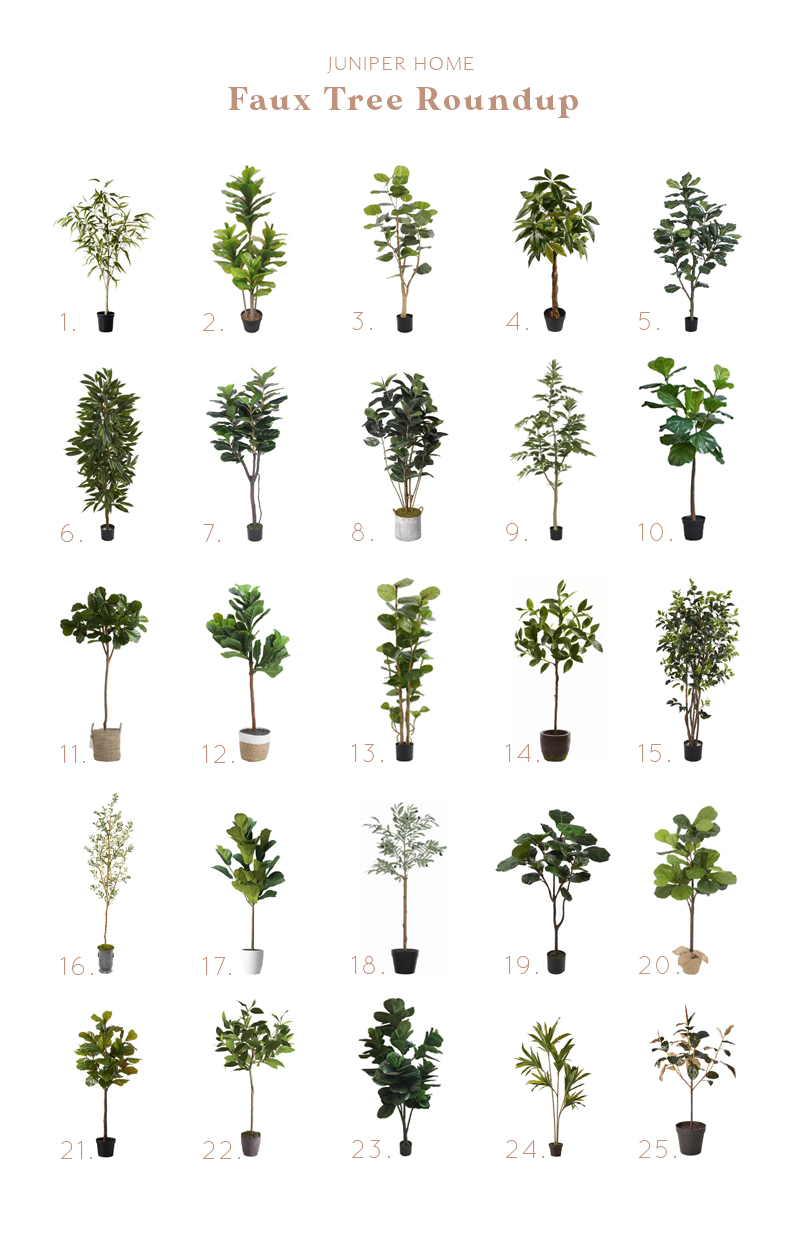 1  //  2  //  3  //  4  //  5  //  6  //  7  //  8  //  9  //  10
11  //  12  //  13  //  14  //  15  //  16  //  17  //  18